In today's edition: President Biden and Chinese leader Xi Jinping meet in San Francisco, Israel test͏‌ ͏‌ ͏‌ ͏‌ ͏‌ ͏‌
| | | |
| --- | --- | --- |
| Washington | San Francisco | Tel Aviv |

| | | |
| --- | --- | --- |
| | November 15, 2023 | |

Principals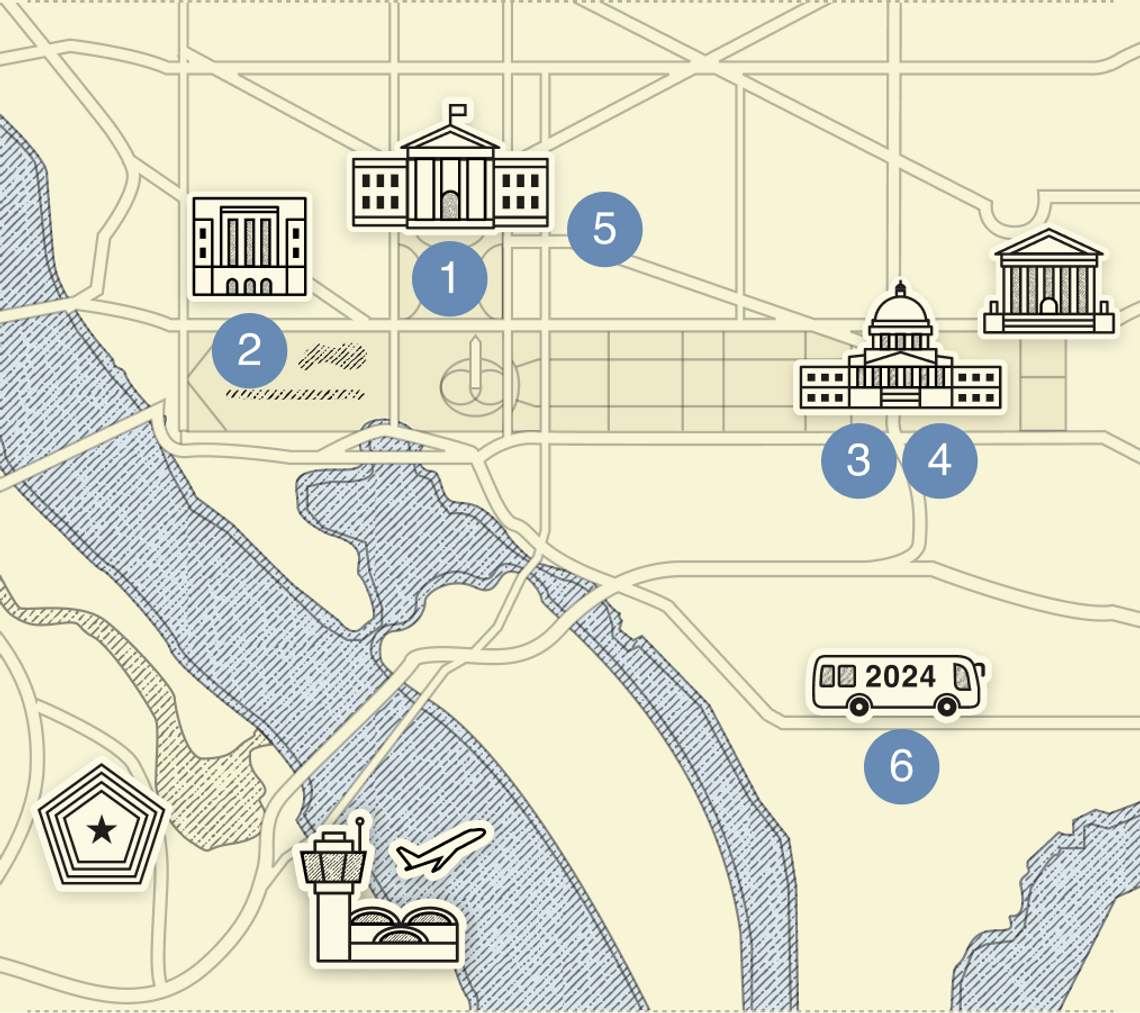 Biden meets Xi
Israel raids hospital
House passes temporary spending bill
Congress gets punchy
Inflation cools
What happened to 'woke'?
PDB: Why reports of an electric car slowdown are overblown

White House marks 2-year infrastructure law anniversary … U.S., U.K. impose fresh sanctions on Hamas … Georgia prosecutor: Trump Georgia trial likely to finish after Election Day 2024
— edited by Benjy Sarlin, Jordan Weissmann and Morgan Chalfant
What to expect from the big Biden-Xi meeting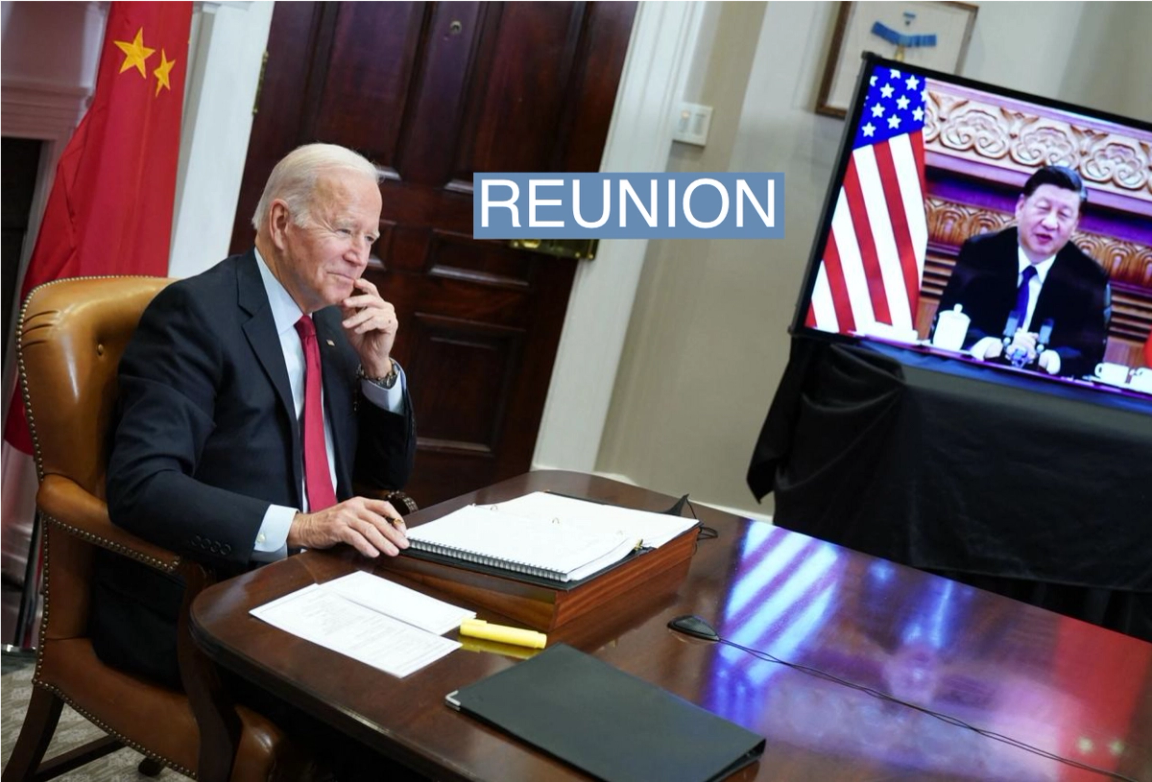 Mandel Ngan/AFP via Getty Images
President Joe Biden and Chinese leader Xi Jinping will meet today in what American business leaders hope will be the start to a thaw in tensions. The White House has set modest expectations for the meeting on the sidelines of the Asia-Pacific Economic Forum summit — which will be the first time the leaders have met or spoken in a year — but there are likely to be some agreements on combating fentanyl, setting up a channel to discuss artificial intelligence, and potentially a deal to resume military-to-military communications. On Tuesday evening, the State Department announced an agreement between both countries to increase renewables and restart climate talks. Still, there is no plan for Biden and Xi to issue a joint statement. "He's not going to be afraid to confront where confrontation is needed on issues where we don't see eye to eye," White House national security spokesman John Kirby told reporters. "But we're also not going to be afraid, nor should we be afraid, as a confident nation, to engage in diplomacy on ways which we can cooperate with China, on climate change, for instance, and clean energy technology." It will be a closely watched event, especially by the top corporate executives that are gathering at APEC. Kevin Ali, CEO of the pharmaceutical company Organon and one of three chairs of the APEC CEO summit, told Semafor's Morgan Chalfant he wants to see the U.S. and China aligned on issues affecting business and trade. "With these two economies at loggerheads on certain issues, it's not good for the world," he said. "That is the issue."
Israeli military enters Gaza hospital, testing U.S. support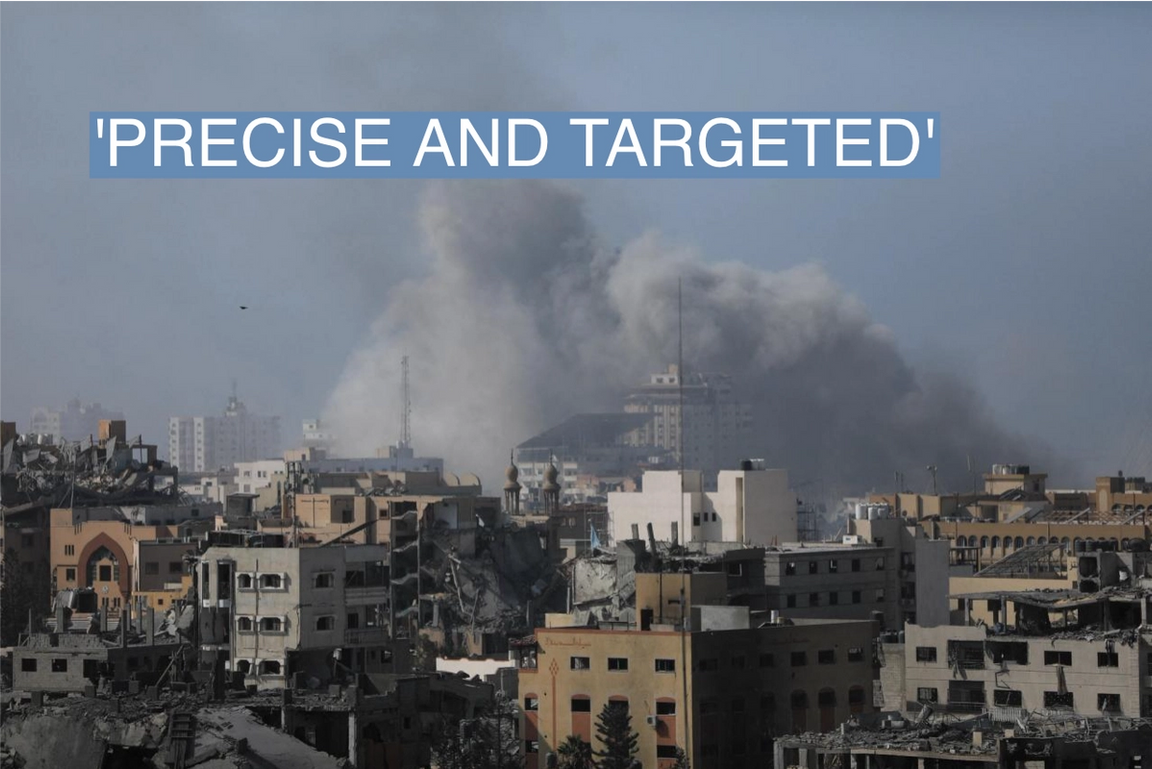 REUTERS/Mohammed Al-Masri
Israel launched a military operation inside Gaza's al-Shifa hospital, an escalation that could test U.S. support for the country in its campaign against Hamas. The news came hours after White House national security spokesman John Kirby said the U.S. has intelligence backing Israel's own assessments that Hamas is using some hospitals in Gaza, including the al-Shifa, as command centers and to store weapons. But the Biden administration has also warned Israel against a violent campaign in the hospital. The Israeli military said it was planning a "precise and targeted operation" using teams including medical personnel and Arabic speakers who are specifically trained "for this complex and sensitive environment." Bloomberg reported late Tuesday that there is growing frustration in the White House with Israel's handling of the war due to the mounting civilian deaths in Gaza and a perception that Prime Minister Benjamin Netanyahu's government is ignoring their warnings. President Joe Biden and Netanyahu spoke on Tuesday about efforts to release hostages, the White House said, but it was not clear whether the two discussed the latest military operation.
House passes bill to avoid shutdown, mostly with Democratic votes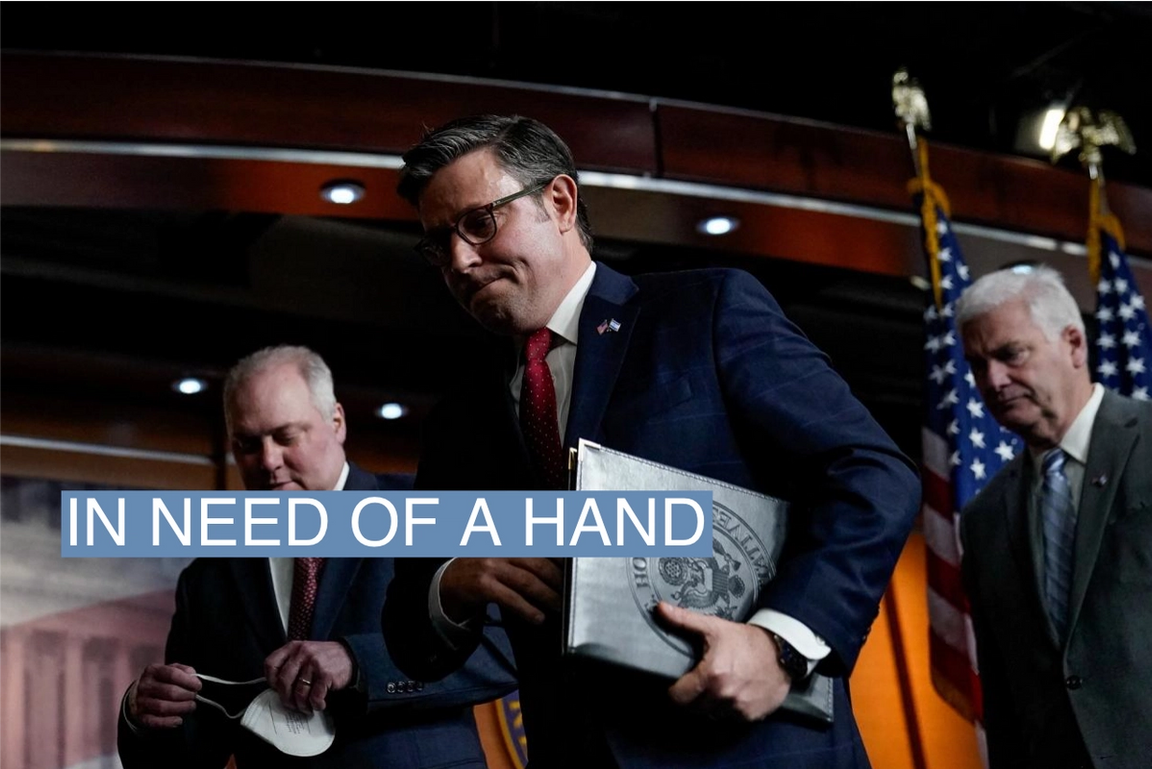 REUTERS/Elizabeth Frantz
In the end, it took votes from 209 Democrats and 127 Republicans to pass House Speaker Mike Johnson's temporary spending bill Tuesday night. The unusual, two-step measure will prevent a government shutdown this week by extending funding for parts of the government through mid-January, and the rest until Feb. 2. At a press conference earlier in the day, the GOP leader celebrated that the bill would prevent Congress from passing the entire budget as a one-shot omnibus bill before Christmas, an approach conservatives have long criticized. "That is a gift to the American people," he said. But the large number of Republican defections on the final vote showed just how sharp divides remain within the GOP conference. Conservatives harshly criticized the bill for failing to include spending cuts or other right-wing policy priorities. "We're trying to give the speaker a little grace, but today's a mistake, right out of the gate," Rep. Chip Roy, the vocal House Freedom Caucus member from Texas, said. Hardliners aren't planning to boot Johnson from his job over the bill, according to Politico, but they are talking about retaliating by blocking procedural votes to gum up the House floor, repeating a tactic they used against former Speaker Kevin McCarthy. Meanwhile, Rep. Garret Graves, R-La. — who played a lead role negotiating this year's debt ceiling deal — told reporters he believed "effectively there's not a majority right now." The continuing resolution is expected to pass the Senate later this week with ample Democratic support.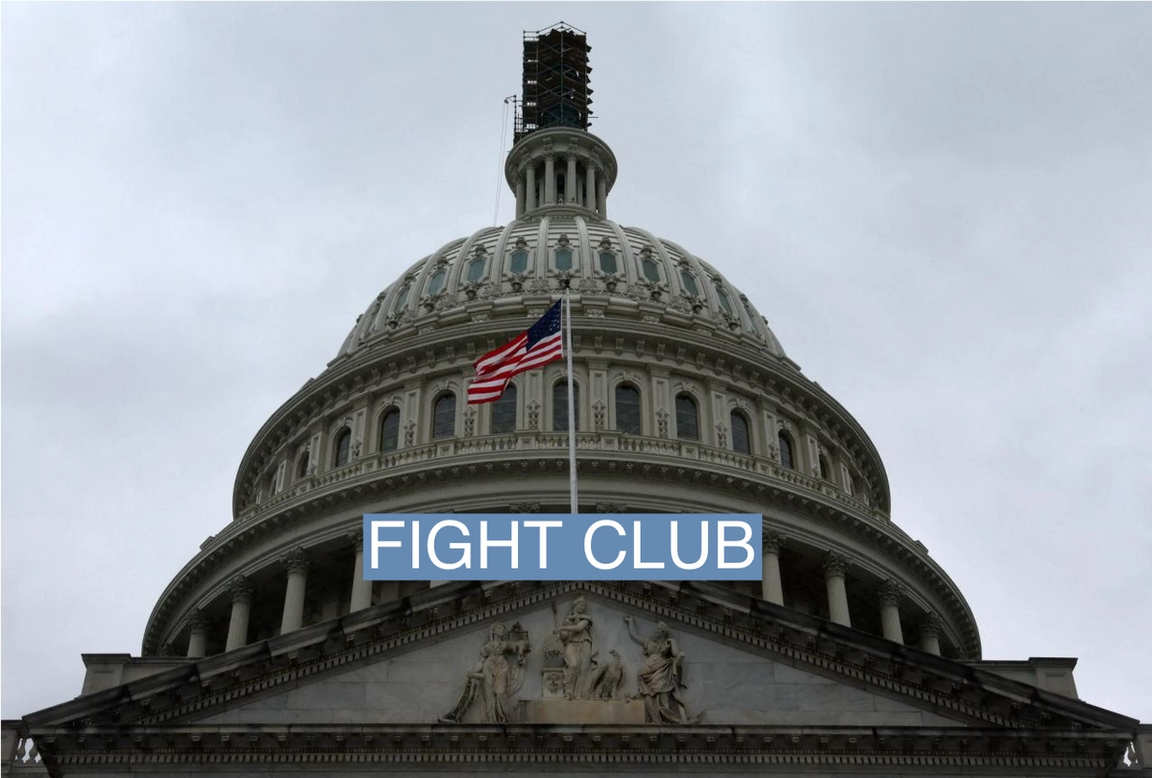 REUTERS/Leah Millis
After ten grueling weeks in session, members of Congress seemed to get a little punchy on Tuesday — sometimes literally. As Kadia Goba and Joseph Zeballos-Roig write, the acrimony started when Rep. Tim Burchett, R-Tenn. angrily accused former speaker Kevin McCarthy of elbowing him in the back while passing by in the hall, calling him "a bully with $17 million and a security detail." (McCarthy denied intentionally hitting Burchett.) Later on in the upper chamber, Sen. Markwayne Mullin, R-Okla., a former MMA fighter, challenged Teamsters President Sean O'Brien to a brawl in the middle of a HELP committee hearing; the two looked ready to go at it when committee chair Sen. Bernie Sanders, I-Vt. shut down the argument with some gaveling. Are lawmakers just tired and testy? Sure. But some saw the acrimony as a worrying symptom of collapsing political norms. "I wouldn't like the union boss's chances against Markwayne in the ring, but the broader issue is getting out of control," Sen. Thom Tillis, R-N.C. told Semafor. "I mean when you have candidates for the presidency referring to our opponents as 'vermin,' when you have these sorts of comments, I'm just over that. It is to me the antithesis of what people are looking for in leadership, particularly in the challenging times we're in now."
Is this what a soft landing feels like?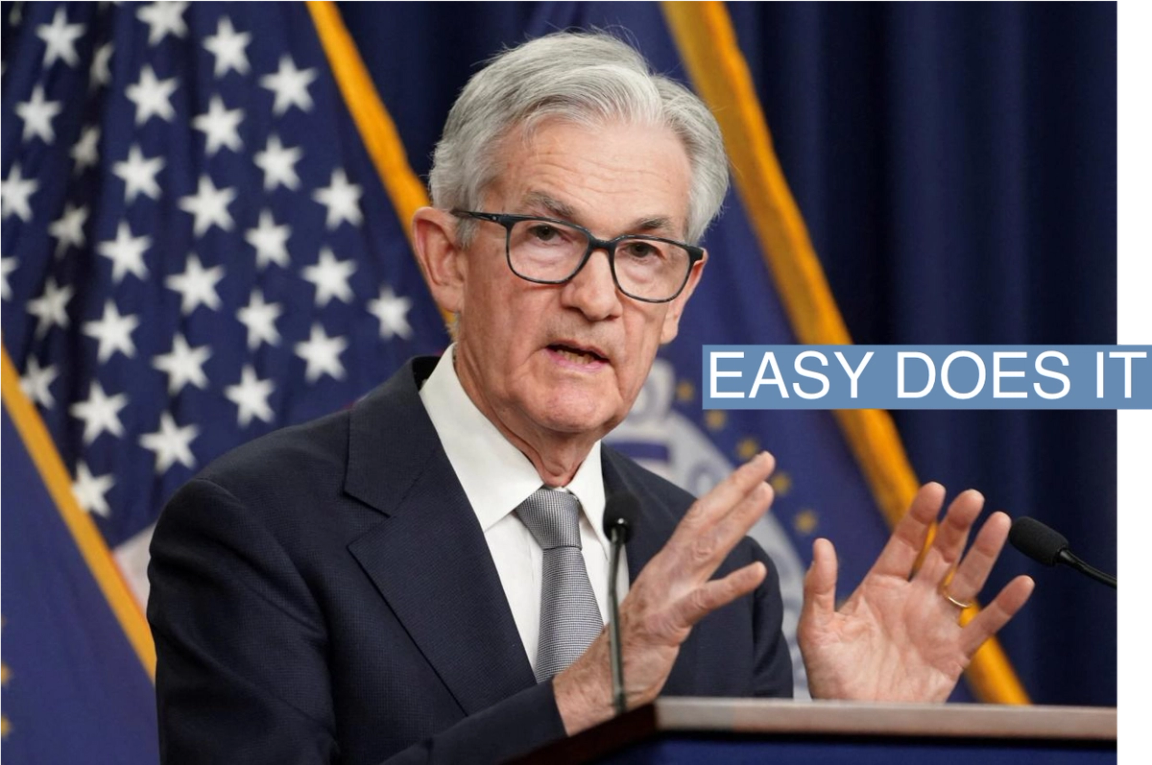 REUTERS/Kevin Lamarque
Tuesday's batch of inflation data delivered some fresh hope that the Federal Reserve has finally won its battle to slow down the rising cost of living. The Consumer Price Index stayed flat in October, the Bureau of Labor Statistics reported, and was up just 3.2% for the year, compared with 3.7% as of September. Stocks shot higher in response, as investors bet that the central bank would hold off on further interest rate hikes, giving the S&P 500 its best day in April. "The hard part of the inflation fight now looks over," David Mericle, the chief U.S. economist at Goldman Sachs, declared. But even as it looks closer to achieving its goal of a historic soft landing, most Fed officials are unlikely to declare victory any time soon — lest it look like they're ready to ease up on the economy. "Inflation has given us a few head fakes," Chair Jerome Powell said in a speech last week. "If it becomes appropriate to tighten policy further, we will not hesitate to do so." Despite recent cooling, inflation also remains an albatross on President Biden's poll numbers.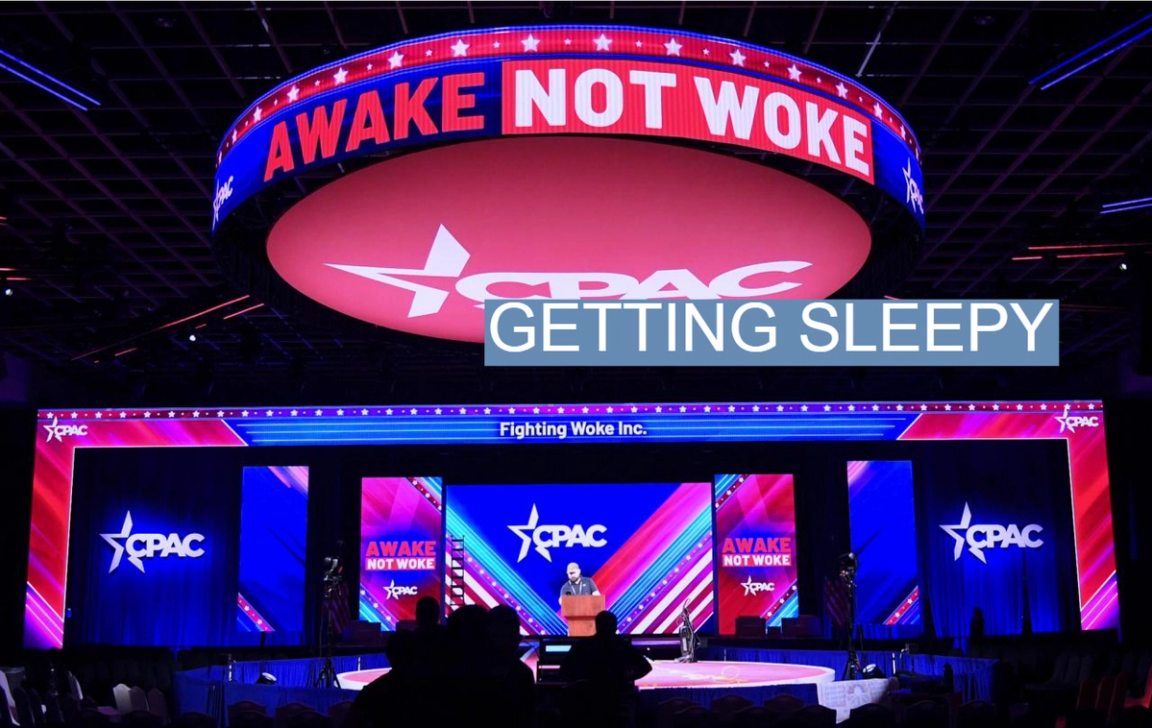 Paul Hennessy/SOPA Images/LightRocket via Getty Images
Remember the war on "woke?" The conservative battle to root out progressive ideas on race and gender was championed by figures like Ron DeSantis and Tim Scott, but ended up an afterthought in the presidential primaries and has barely come up in debates. Semafor's Dave Weigel reports on its demise and lists three principal reasons: One, Donald Trump returned to the spotlight and disavowed the term to help defuse DeSantis' strength. Two, Republicans in red states soothed their base's fears by quickly passing bill after bill on culture war topics, like banning critical race theory in schools, while activists trained corporations to fear backlash around them. Three, related issues proved ineffective in battleground races, both in the midterms and in last week's contests, where school board candidates backed by conservatives came up short. "I think that there are other issues that have taken the forefront," said Tiffany Justice, the co-founder of Moms for Liberty, which hosted Trump, DeSantis and Haley at its summer conference in Philadelphia. "We're one incident away from them being at the forefront again."
Join us in Washington, D.C. for a special bicoastal exchange of ideas on artificial intelligence.
Finding Common Ground on AI
Date: December 7 | Washington D.C RSVP
Discover the contrasting perspectives on AI's future between the East and West Coasts: one brimming with optimism and trepidation about AI's potential to threaten humanity, the other viewing it as the latest disruptive invention from Big Tech poised to reshape society. On December 7th, join us in Washington, D.C., for a live, high-energy exchange of ideas hosted by Semafor's editors, as we engage tech leaders and policymakers with the profound questions about AI's boundaries and its implications on our work, life, healthcare, warfare, democratic elections, and its very essence.
Founding Partner: Cisco | Program Partner: Verizon Business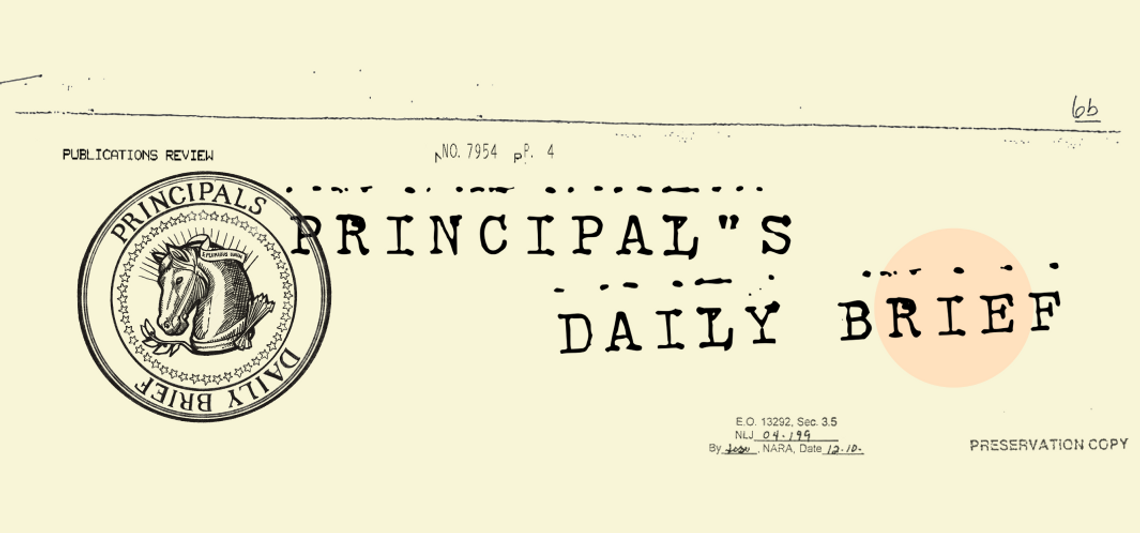 Beltway Newsletters
Punchbowl News: House Speaker Mike Johnson has implied his two-part temporary spending bill gives Republicans leverage to extract spending cuts in negotiations early next year, but Punchbowl argues that "there's no evidence" it "will do anything of the sort."
Playbook: At the heart of those negotiations early next year will be the spending levels Johnson's predecessor, Kevin McCarthy, agreed to as part of the debt ceiling deal: Johnson's aides say he hasn't decided whether to honor that agreement, leading Politico to advise: "Enjoy your holiday break while you can."
Axios: President Biden's reelection campaign has already spent more than $50 million on TV and digital ads, and very little on in-person organizers — an ad-heavy strategy that's a departure from President Obama's 2012 reelection campaign.
White House
Congress
As Congress weighs additional aid to Ukraine, Speaker Mike Johnson met with Estonian Prime Minister Kaja Kallas. According to his office, the two discussed both Russia's war in Ukraine and support for Israel, as well as religious freedom.
Regulators
FDIC Chair Martin Gruenberg said the agency had hired the law firm BakerHostetler to investigate allegations of sexual harassment at the agency following a Wall Street Journal article that found it operated a toxic "boys club."
Economy
2024
Courts
Foreign Policy
The U.S. and U.K. imposed fresh sanctions on Hamas targeting money flows from Iran to Gaza.
Blindspot
Stories that are being largely ignored by either left-leaning or right-leaning outlets, according to data from our partners at Ground News.
What the Left isn't reading: Senate Democrats blocked consideration of the House GOP bill containing standalone aid to Israel and cuts to the IRS.
What the Right isn't reading: Donald Trump is no longer pushing to move his Manhattan hush money case to federal court.
Principals Team
Editors: Benjy Sarlin, Jordan Weissmann, Morgan Chalfant
Editor-at-Large: Steve Clemons
Reporters: Kadia Goba, Joseph Zeballos-Roig, Shelby Talcott, David Weigel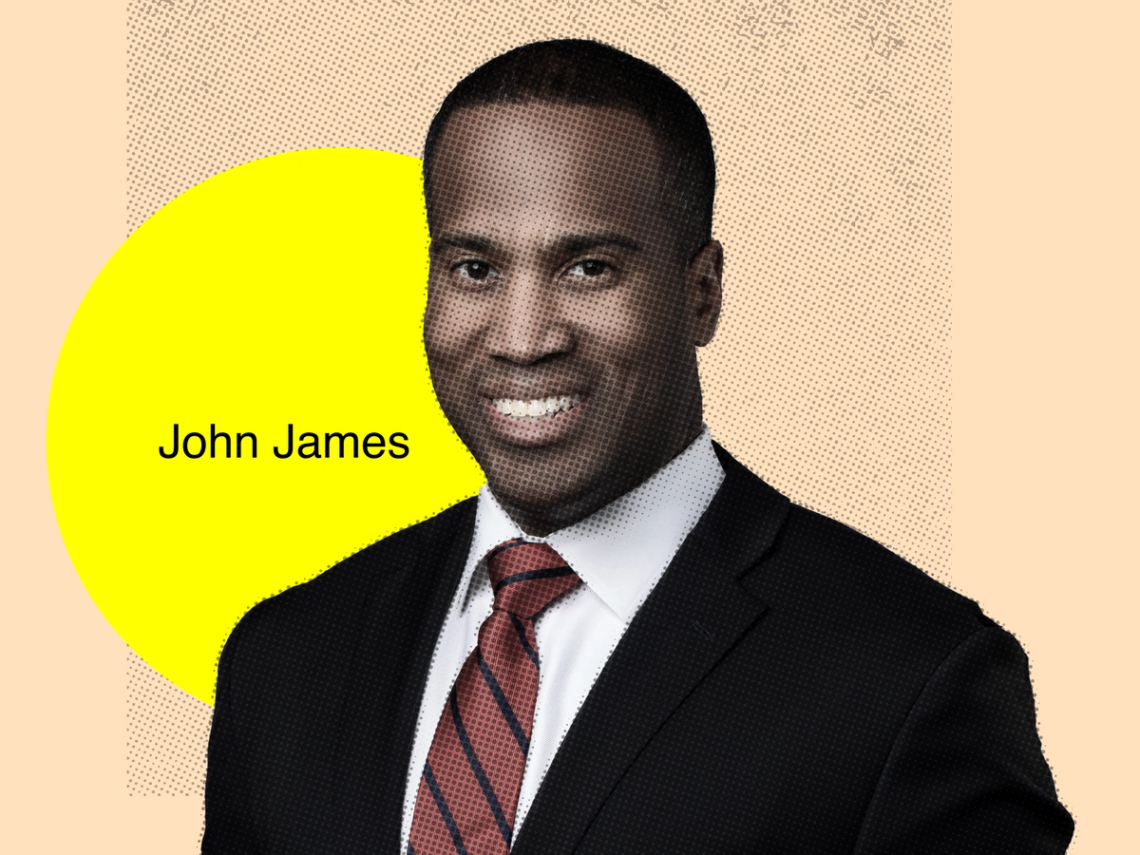 John James is a first-term Republican congressman representing Michigan's 10th congressional district.
What's your biggest policy obsession at the moment?
Bad policies from this generation, and generations before, that are screwing over our young people and our country's future. We need to fix the wrongs AND hand over a better country to a generation that is rightly pissed at the state of the nation they've received.
You meet a genie that can make one single bill magically become law. What would it be?
HR 1. Energy is global currency. Energy independence means lower prices and an economy where every American can get ahead. It means a weakened Russia, a defeated Iran, a respectful China, and a secure Western Hemisphere.
Who's your closest relationship on the other side of the aisle?
Pat Ryan. We not only attended West Point and graduated the same year, but we lived across the wall from one another during our last three years there. Now we are across the aisle from one another, but working on bipartisan bills that will help our veterans, secure our schools, and address mental health issues.
What's the best restaurant in your district/city/etc?
Truly great brunch places are tough to find. Bread and Roses in Shelby Township is a treasure. Sustainable farm to table model that supports the local economy and provides plentiful gluten free options that neither taste like cardboard nor break the bank.
What's at the top of your Spotify playlist?
"Am I Dreaming" by A$AP Rocky, Metro Boomin, and Roisee

A lack of local investment in African electric vehicle companies threatens the growth of the continent's green transportation sector.
A little-known Miami firm has gone on a buying spree for financially strapped sports teams and is trying to buy Everton football club. Where does its money come from?
South Africa's ruling party is drawing up plans to close Israel's embassy in the country and suspend regular diplomatic relations in response to the military operation in Gaza.

Sign up now to get Semafor in your inbox.
Semafor, Inc. 228 Park Ave S, PMB 59081, New York, NY, 10003-1502, USA