In today's edition: Nikki Haley's buzzy moment during the third Republican debate in Miami, Republic͏‌ ͏‌ ͏‌ ͏‌ ͏‌ ͏‌
| | | |
| --- | --- | --- |
| Washington | Miami | Belvidere |

| | | |
| --- | --- | --- |
| | November 9, 2023 | |

Principals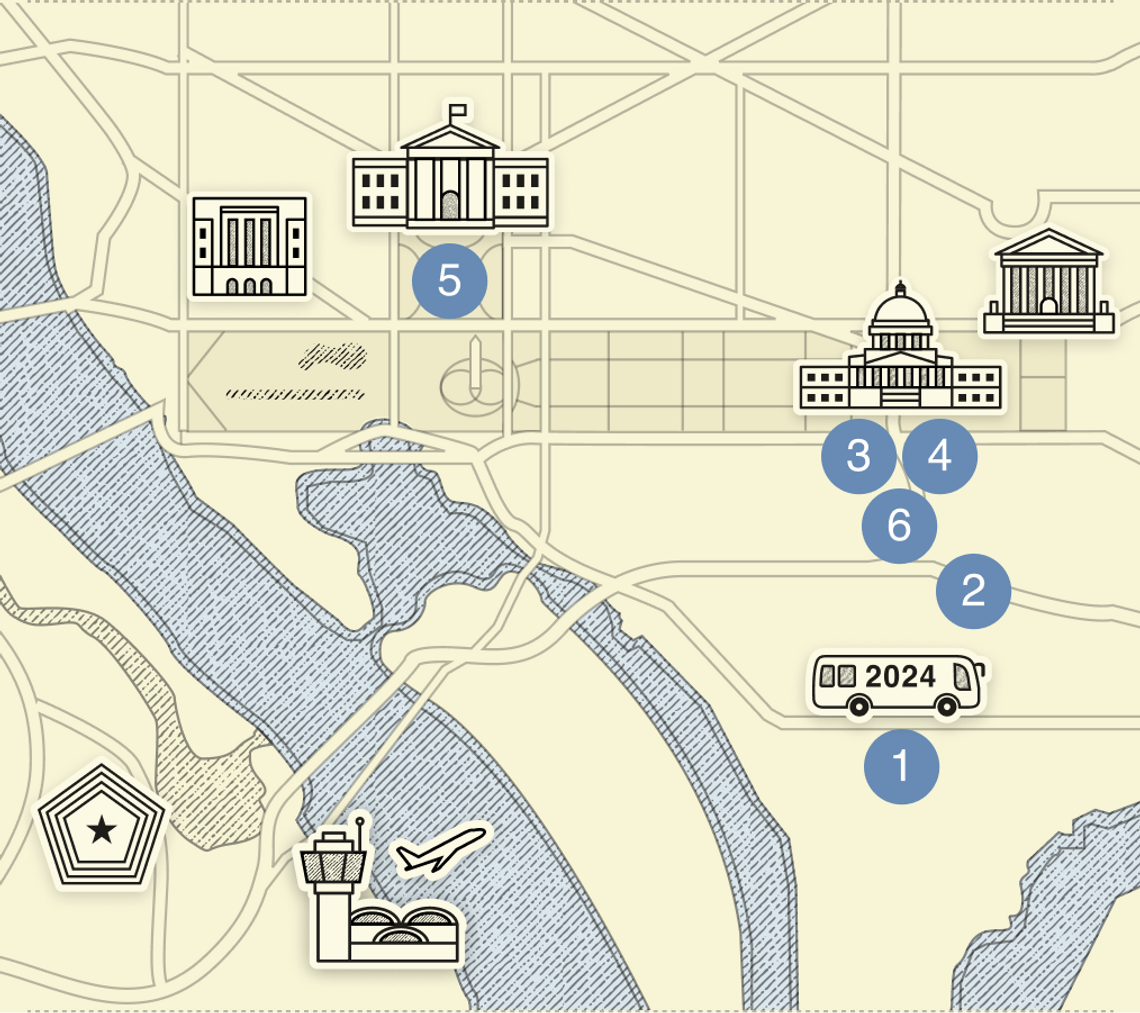 GOP debate night
Republicans' election post-mortem
Bipartisan border talks begin
GOP abortion fight brews
Key Dem talks Biden-Xi meet
House Oversight subpoenas Bidens
PDB: 46% of Dems disapprove of Biden's handling of Israel-Hamas war

Biden, UAW head to meet in Illinois … Actors, studios reach tentative deal to end Hollywood strike … NYT: Hamas discusses possible release of some hostages
— edited by Benjy Sarlin, Jordan Weissmann and Morgan Chalfant
The debate where Haley called Vivek 'scum'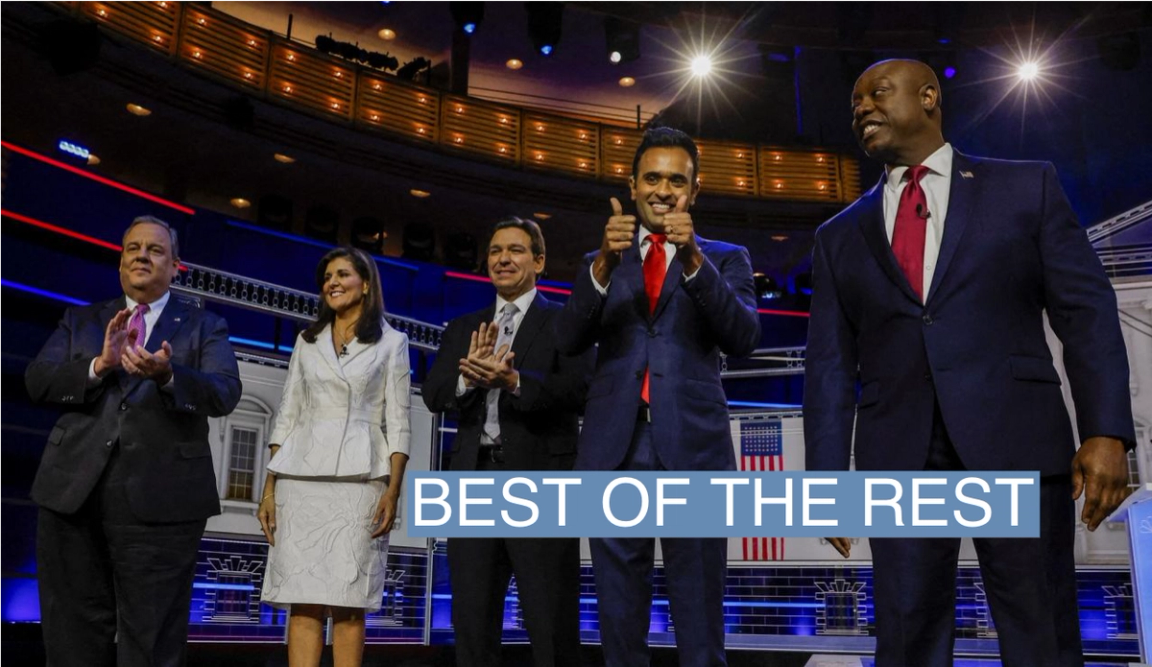 REUTERS/Marco Bello
There was only one truly buzzy moment at the third GOP debate in Miami. It came after Vivek Ramaswamy attacked Nikki Haley over her daughter's TikTok usage. "You're just scum," Haley seethed. It was a strong night for the South Carolina governor overall, who took advantage of the foreign-policy heavy format to contrast her throwback hawkishness with Ramaswamy's America First-ism and fended off stray attacks from her rivals, Semafor's politics team reports. But it was still largely a kids-table event given Donald Trump's massive lead — and he didn't let them forget it, holding a rival rally in Hialeah that he said was "a hell of a lot harder to do than a debate." Ron DeSantis took an early extended shot at Trump, who he said was "a lot different guy than he was in 2016," one of a number of recent attacks suggesting the ex-president has lost his fastball. A less-aggressive Chris Christie talked about how he worked with Muslim communities after 9/11 while Sen. Tim Scott, R-S.C. said federal funding for schools and student visas were a "privilege not a right" that could be revoked in response to anti-Israel protests. Both of them are in danger of falling out of the conversation and off the next debate stage, when the polling and fundraising requirements rise. Scott pulled out all the stops for his possible finale, including bringing his until-now unseen girlfriend onstage at the end. Her name is Mindy.
Republicans look for answers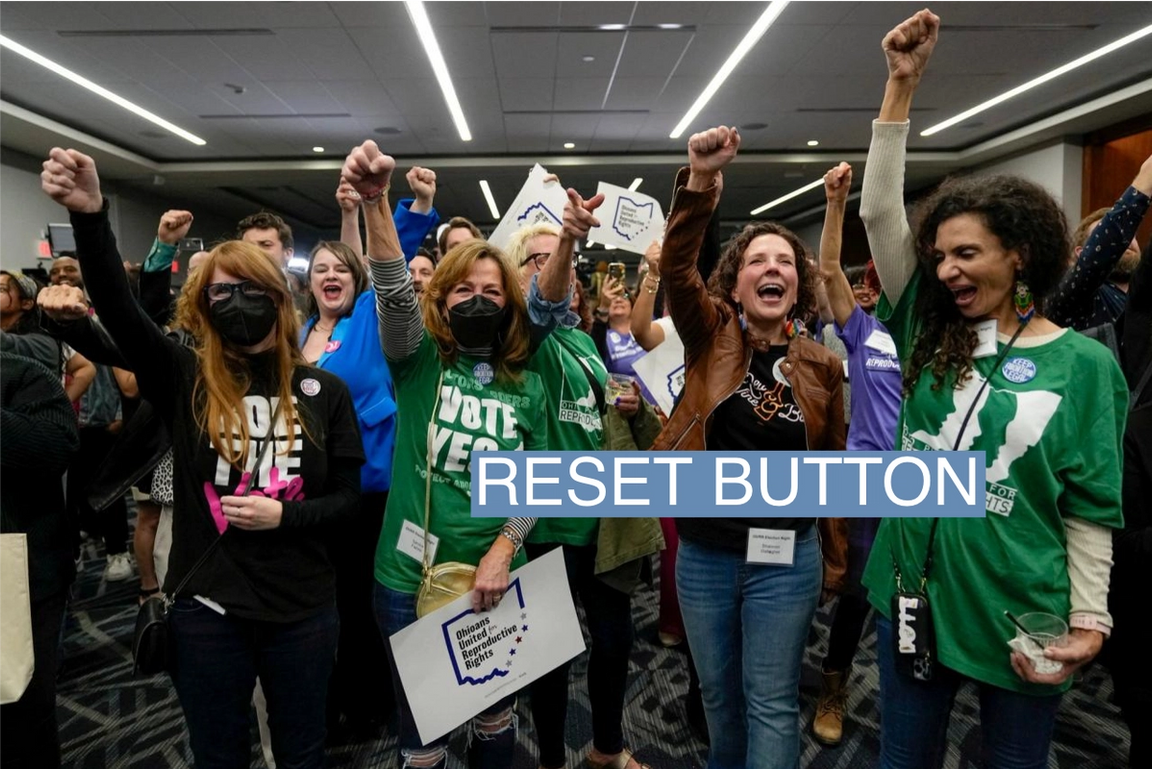 Adam Cairns/USA Today Network via REUTERS
Republicans are back to the drawing board after another rough election night. "A complete failure," Sen. Thom Tillis, R-N.C. told CNN. Once again, the post-mortems focused on the party's ongoing failure to find an abortion message that wins over swing voters. Sen. J.D. Vance, R-Ohio said the Ohio abortion rights amendment was a "gut punch" and that the party hadn't figured out its approach. "We have to recognize how much voters mistrust us (meaning elected Republicans) on this issue," he tweeted. "Having an unplanned pregnancy is scary." In Virginia, Republicans took solace in some wins in Biden territory even as they lost control of another state legislative chamber. "Abortion is potentially one of the most difficult topics in Virginia and the nation," Gov. Glenn Youngkin, whose proposed 15-week ban fell flat, said Wednesday.
Meanwhile, Democrats — and especially the Biden campaign — celebrated a strong night right after several polls showed the president's reelection in dire shape. New York Times polling guru Nate Cohn warned Democrats not to get ahead of themselves: "The polls and the election results are surprisingly easy to reconcile," he wrote. The data suggests Democratic-leaning voters still dislike Biden personally, Cohn said, and the party's weakest points are with "less engaged voters who turn out only in presidential races."
Democrats try to temper expectations on border talks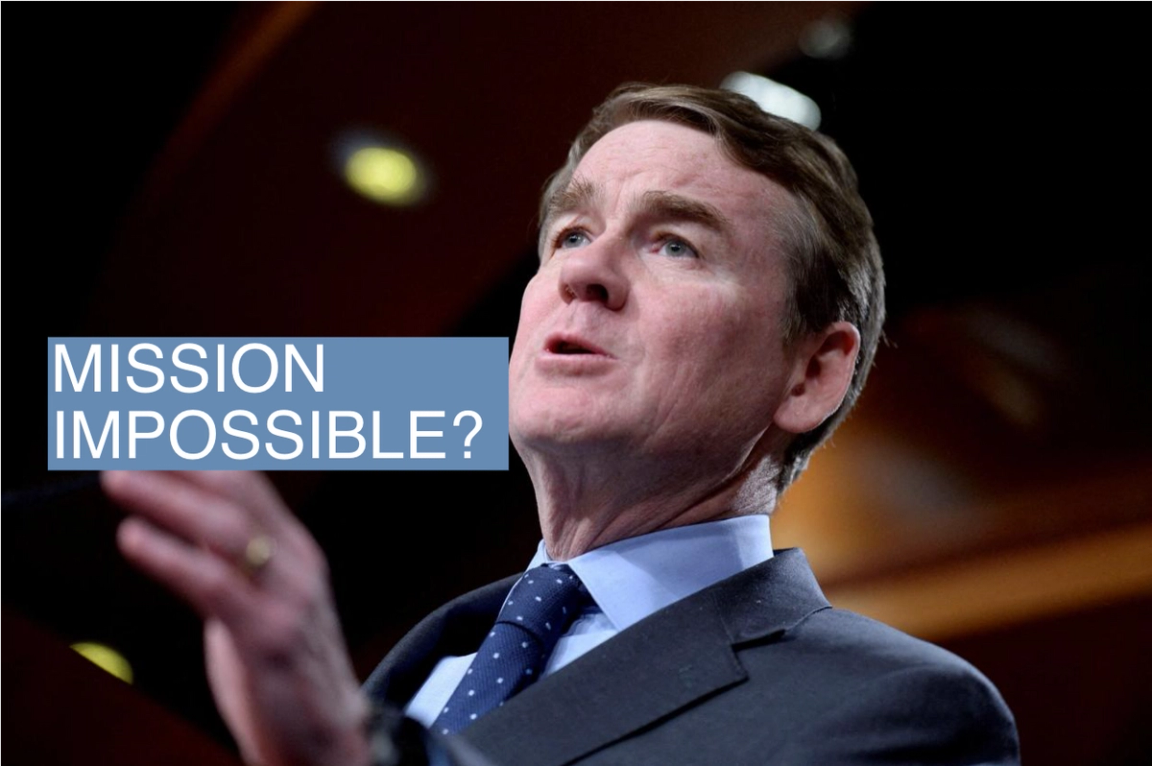 REUTERS/Bonnie Cash/File Photo
As bipartisan Senate talks over the border got underway on Wednesday, the lead Democrats involved offered a warning: Don't get your hopes for a deal too high. "It would be hard to overstate what the degree of difficulty is here," Sen. Michael Bennet, D-Colo. told Semafor's Joseph Zeballos-Roig. "This is going to be a very, very difficult negotiation and difficult conversation." Sen. Chris Murphy, D-Conn. was even more blunt. "It's not a high likelihood of success," he told reporters. Senate Republicans have insisted they won't throw their support behind further assistance to Ukraine unless they secure more restrictive border policies, and the Biden administration and Democrats say they're willing to revise the law. But there's a vast gulf between the parties on how to reform the troubled asylum system. Republicans would significantly curtail access, in part by requiring migrants who pass through another country to show they were denied asylum there before they could qualify in the U.S. Democrats, by contrast, want to add funding to speed up the processing of claims. Key lawmakers are signaling that any deal will likely have to be narrow in scope, given the time pressure. "I hope we can find some areas of agreement, but it's naive to believe that we're going to be doing comprehensive immigration reform in a matter of days," Sen. Dick Durbin, the No. 2 Senate Democrat, told Semafor.
Abortion battle threatens a Republican appropriations bill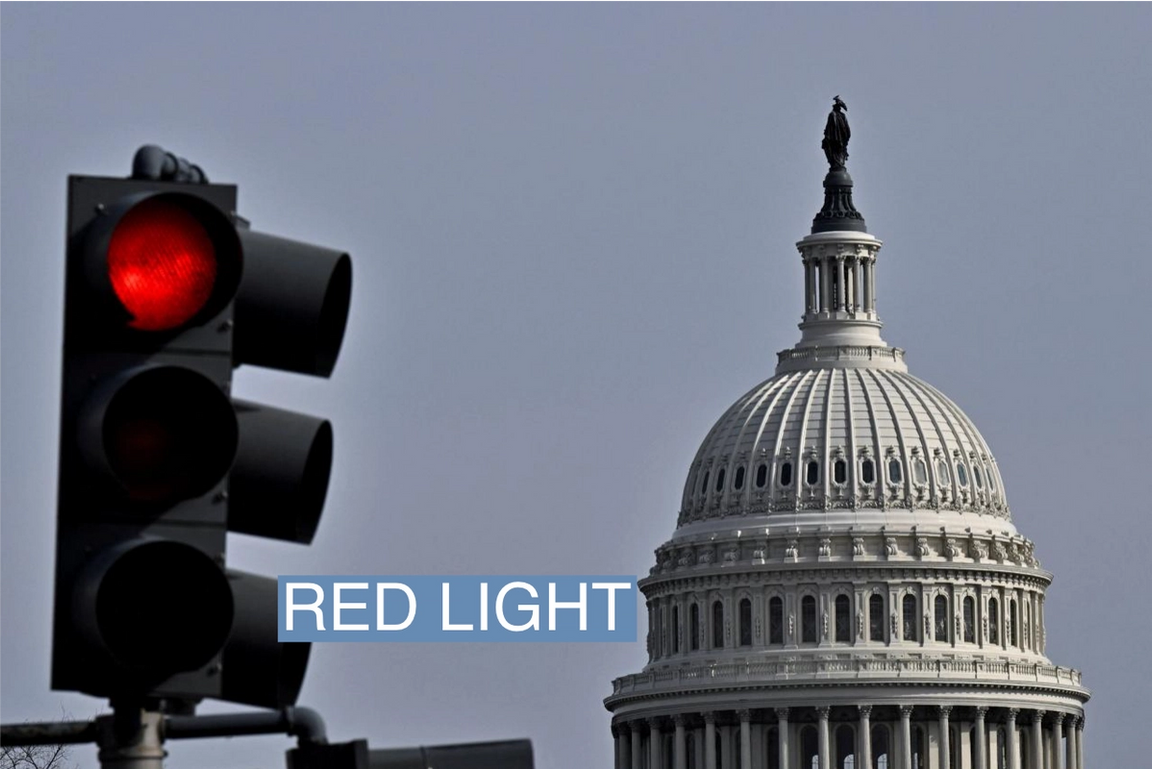 REUTERS/Jon Cherry
Yet another one of the House GOP's appropriations bills may be in trouble, this time thanks to a fight over abortion policy. Semafor's Kadia Goba broke the news that Republican moderates are threatening to tank the annual funding legislation that covers financial regulators and a number of other government operations because it would attempt to bar Washington, D.C. from enforcing a local law that prevents employers from discriminating against women who have an abortion or use contraception. The ordinance has long been a target for conservatives, and in 2015 the Republican-led House voted to repeal it. But this latest effort to undo the law is running into opposition from Republicans in Biden-friendly districts, including Reps. Marc Molinaro, R-N.Y., Anthony D'Esposito, R-N.Y., and Brian Fitzpatrick, R-Pa. "We must respect and love women confronted with a difficult choice," Molinaro told Semafor. Meanwhile, Rep. John Duarte, R-Calif. vented to Axios that he and other moderates were "just sick of every appropriations bill being a vehicle for some off the wall abortion policy." The rebellion threat followed Tuesday's election night, when Republicans lost big on fights over abortion rights.
Top China committee Dem talks Biden-Xi meeting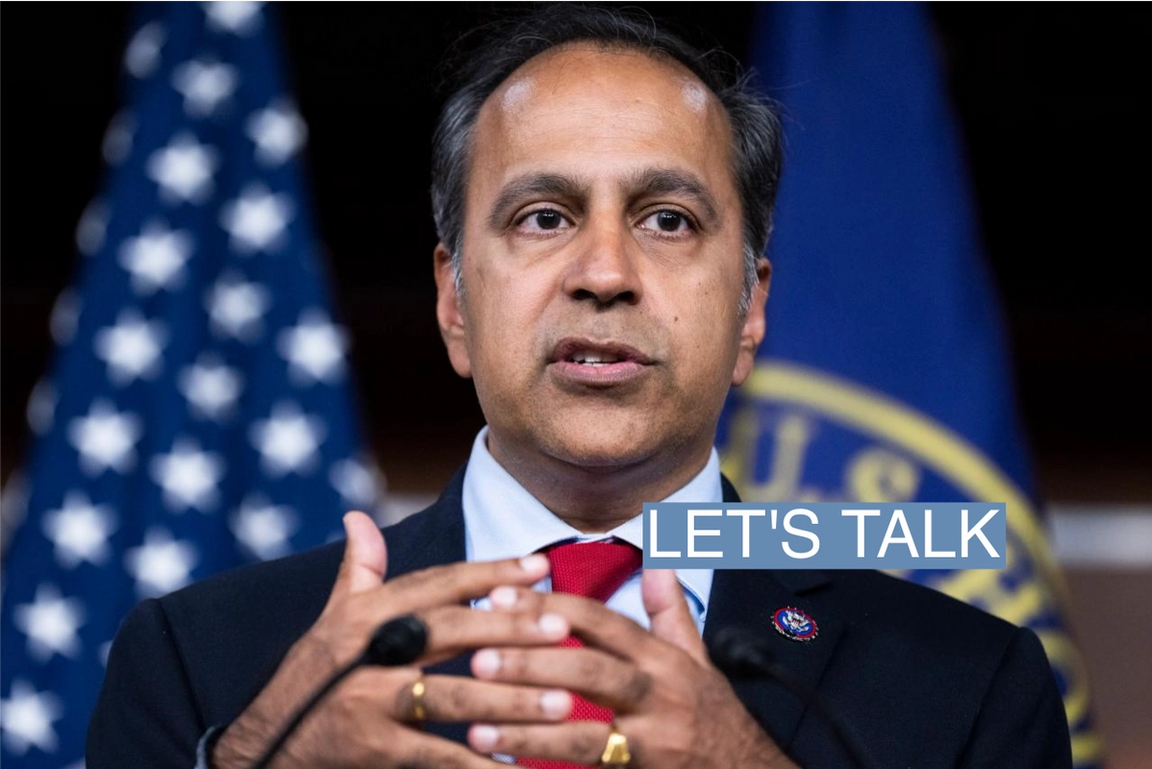 Tom Williams/CQ-Roll Call, Inc via Getty Images
President Biden should press Chinese leader Xi Jinping on human rights issues and China's "economic aggression" during an upcoming meeting, Rep. Raja Krishnamoorthi, D-Ill. told Semafor's Morgan Chalfant. Krishnamoorthi, who is the top Democrat on the House select committee on China, also wants to see Biden restore the Fulbright student exchange program and increase commercial flights between both countries. "I think they should reestablish people-to-people ties," Krishnamoorthi said. Relations between the U.S. and China have been at a low point, which means low expectations for the meeting between the two leaders at next week's Asia-Pacific Economic Cooperation summit. Still, there are some early signs of progress: Axios reported Wednesday that Biden and Xi are planning to announce the restoration of military-to-military communications, which Beijing cut off last year in protest of former House Speaker Nancy Pelosi's visit to Taiwan. Experts already detected signs of a thaw, such as Beijing's decision to send a military delegation to a U.S. defense conference in Fiji over the summer. The meeting comes at a challenging time for the Chinese economy, and Xi is expected to meet with U.S. business executives at a dinner on the sidelines of APEC. Krishnamoorthi said he thinks China's economic situation would weaken Xi's position heading into the summit, pointing also to China's declining population and high youth unemployment.
House Oversight targets Biden family with subpoenas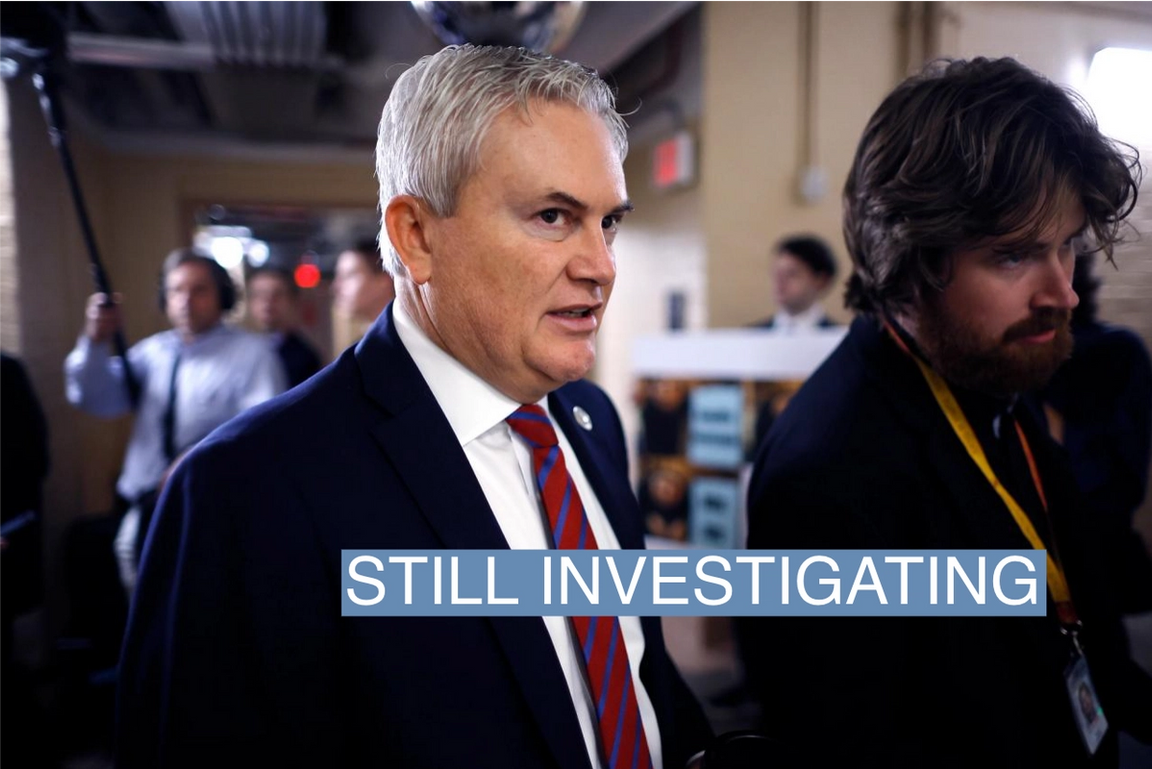 Chip Somodevilla/Getty Images
Republicans on the House Oversight Committee escalated their investigation into the Biden family by subpoenaing President Biden's son Hunter and his brother James Biden, while requesting transcribed interviews with two other Biden family members. Chairman James Comer, R-Ky. said the panel plans to question them on evidence the committee has gathered of the Biden family's alleged "influence-peddling schemes," as Republicans move forward with an impeachment inquiry that has divided their members. Comer is particularly interested in a 2018 check Joe Biden received from James Biden that is labeled as a "loan repayment," according to the Washington Post. The panel has heard evidence that Hunter Biden tried to sell the "illusion of access" to his father, but they have yet to uncover evidence Joe Biden profited from his son's work or meddled in the Justice Department's case against his son. "With just over a week to go until House Republicans may again thrust the country into a harmful and chaotic government shutdown, the most extreme voices in their party like James Comer are trying to distract from their repeated failures to govern," White House spokesman Ian Sams responded in a memo.
— Morgan Chalfant and Kadia Goba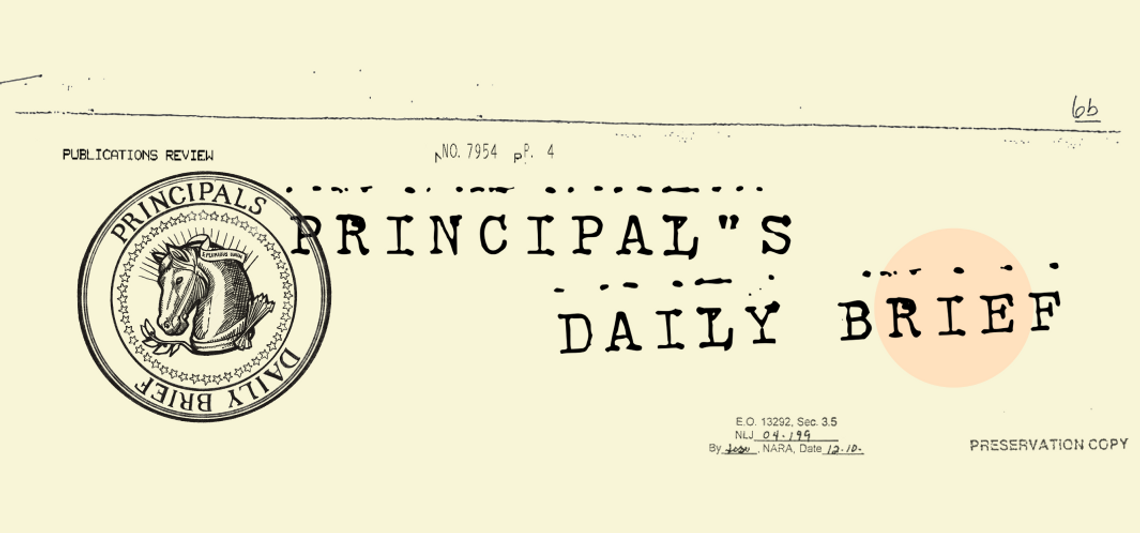 Beltway Newsletters
Punchbowl News: Senate Majority Leader Chuck Schumer is expected to file cloture on a vehicle for a short-term funding bill today. It will likely fund the government through mid-December.
Playbook: A White House official said the Biden administration "will not accept a standalone, Israel-only bill that fails to demonstrate America's commitment to standing up to Putin and his brutal aggression, and that doesn't provide urgently needed humanitarian assistance."
The Early 202: Wednesday night's debate was proof there are "two Republican presidential primaries underway right now": One in which Donald Trump is running as an incumbent, and one in which everyone else in the GOP field is "doing the normal things demanded of presidential candidates" like traveling to early states and showing up to debates.
Axios: Democrats are working to get more abortion-related measures on state-level ballots for next year, including in Arizona, Nevada, Florida, Nebraska and South Dakota. It's an acknowledgment that abortion has been a winning issue for them since the Supreme Court's Dobbs decision: Second gentleman Doug Emhoff reportedly described Democrats' path to 2024 victory as "Dobbs and Democracy" to a group of abortion-rights organizers in Miami last month.
White House
Congress
Outside the Beltway
Minnesota's Supreme Court ruled that Donald Trump can appear on the primary ballot next year, blocking an effort to remove him from it over the 14th Amendment's "insurrection clause." The challengers could still try to remove him from the general election ballot.
Courts
Ivanka Trump testified that she was not involved in preparing financial statements at issue in the New York civil fraud trial dogging her father and his business empire. But prosecutors used her time on the stand as an opportunity to enter damaging internal Trump organization emails into evidence.
National Security
Foreign Policy
Polls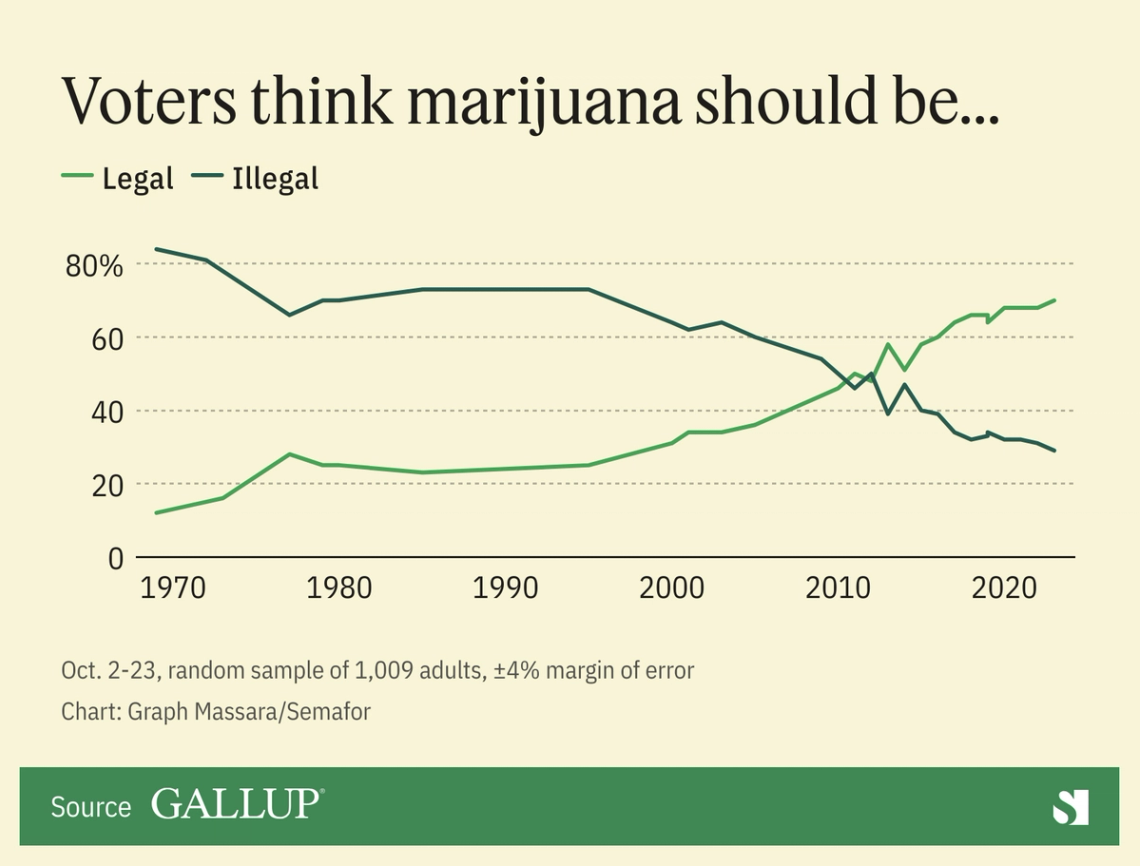 2024
Media
The Washington Post took down an editorial cartoon on Wednesday that had been criticized as racist and dehumanizing toward Palestinians. The cartoon depicted a Hamas leader using civilians as human shields.
Blindspot
Stories that are being largely ignored by either left-leaning or right-leaning outlets, according to data from our partners at Ground News.
What the Left isn't reading: Pro-Palestinian demonstrators interrupted a House Judiciary Committee hearing on free speech on college campuses.
What the Right isn't reading: Voters in Maine rejected a ballot measure that would have replaced the state's largest power companies with a nonprofit entity.
Principals Team
Editors: Benjy Sarlin, Jordan Weissmann, Morgan Chalfant
Editor-at-Large: Steve Clemons
Reporters: Kadia Goba, Joseph Zeballos-Roig, Shelby Talcott, David Weigel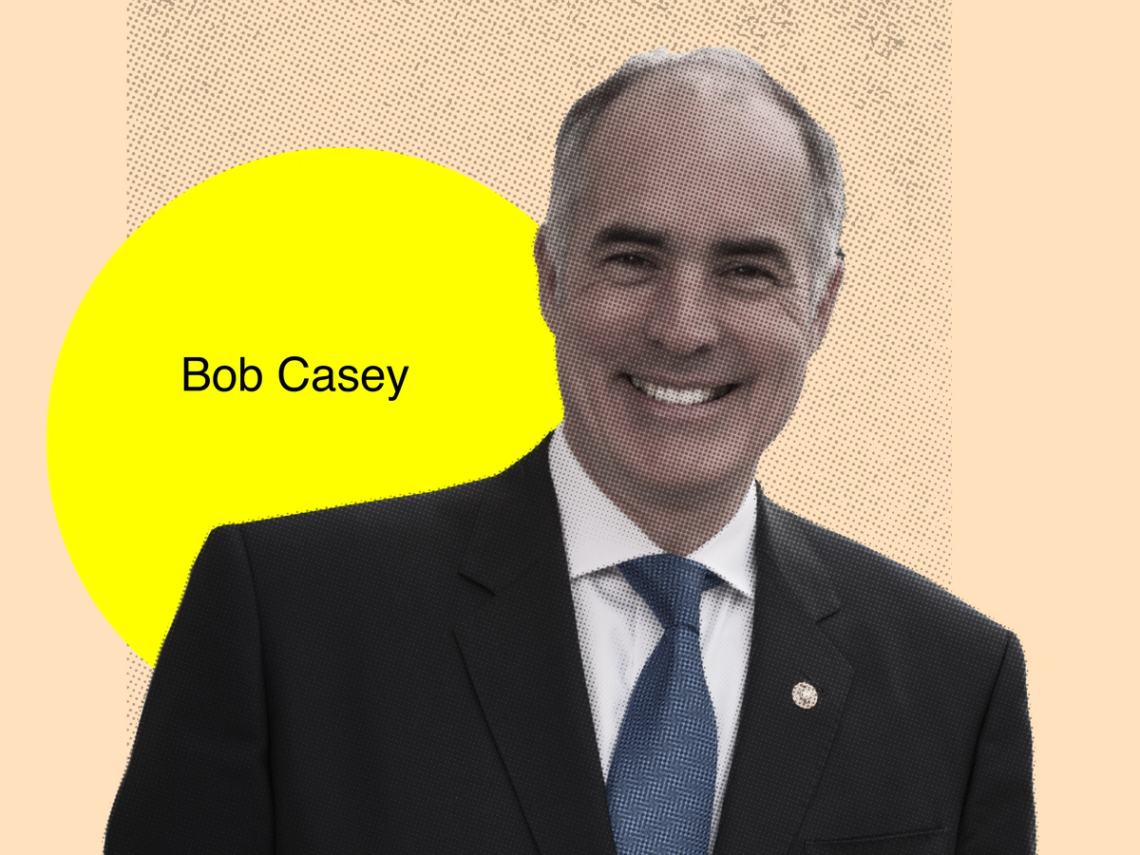 Bob Casey is a Democratic senator from Pennsylvania. He is up for reelection in 2024.
What's your biggest policy obsession at the moment?
I'm focused on combatting China's economic aggression and protecting our national and economic security. My bill to give the United States insight into the risks of allowing American national security technology and know-how get into the hands of foreign adversaries is a significant step to meet the challenges posed by the Chinese government.
Who's your closest relationship on the other side of the aisle?
I've found the most effective way to work across the aisle is find common ground and focus our energy on issues where we agree. I've worked with Senator John Cornyn on countering the rising influence of China, Senator Bill Cassidy on protections for pregnant workers, Senator Mike Braun on cleaning up acid mine drainage, and numerous Republicans on creating and expanding access to savings accounts for people with disabilities.
What political issue is most personal to you?
The caregiving crisis. I had a recent experience with my mother who needed full-time care in her home before she passed away at the age of 91. I know how important that care was to her, to have someone there almost every hour of the day to provide her the care that she needed. She needed someone there to help her with the basic activities of her daily life.
Throughout my career in public service, I have been blessed to meet so many caregivers and recipients of care and hear directly from them about their needs. For seniors and people with disabilities, providing care is how we ensure that everyone in this Nation has the resources and accommodations they need not just to live, but to thrive. Learning about my constituents' experiences providing and receiving an essential service keeps me fighting to improve the standard of caregiving in this country, which includes ensuring that our caregivers have the resources that they need.
Best restaurant in Philly?
Philadelphia is a great food scene, no matter what cuisine you're looking for. It's hard to pick the 'best,' but you're most likely to find me at Victory Brewing when I'm in town. Their address is 1776 Benjamin Franklin Parkway – doesn't get more Philly than that.
Favorite DC dive?
You've got to come to Scranton to find real dive bars.
What's the last concert you went to?
Bruce Springsteen & the E Street Band. The Boss paused the tour for health reasons this fall and I wish him a speedy recovery and many more years of rock and roll.

Sign up now to get Semafor in your inbox.
Semafor, Inc. 228 Park Ave S, PMB 59081, New York, NY, 10003-1502, USA