The News
Defeated Nigerian presidential candidate Peter Obi filed a petition with the country's election tribunal, officially launching his legal challenge to the result.
The businessman and former governor of southeastern Anambra state came third in last month's election, which was won by Bola Tinubu.
Yunusa Tanko, a spokesman for Obi's Labour Party, said on Tuesday that Obi's petition had been filed in the capital, Abuja. Obi is "challenging the qualifications of the candidate that was declared the winner" and "the processes that led to his declaration as the winner," Tanko told Reuters.
Know More
Obi was heralded as an outsider who rode a wave of youth discontent to become a credible challenger to Nigeria's two dominant parties. Most polls leading up to the elections suggested he was the frontrunner among decided voters, even if questions were raised about the reliability of polling in Nigeria.
Nigeria's electoral commission declared Tinubu of the ruling All Progressives Congress the winner of the Feb. 25 election with just 37% of the vote. Obi and Atiku Abubakar of the main opposition People's Democratic Party, who came second, said they would contest the outcome, even before the final result was announced.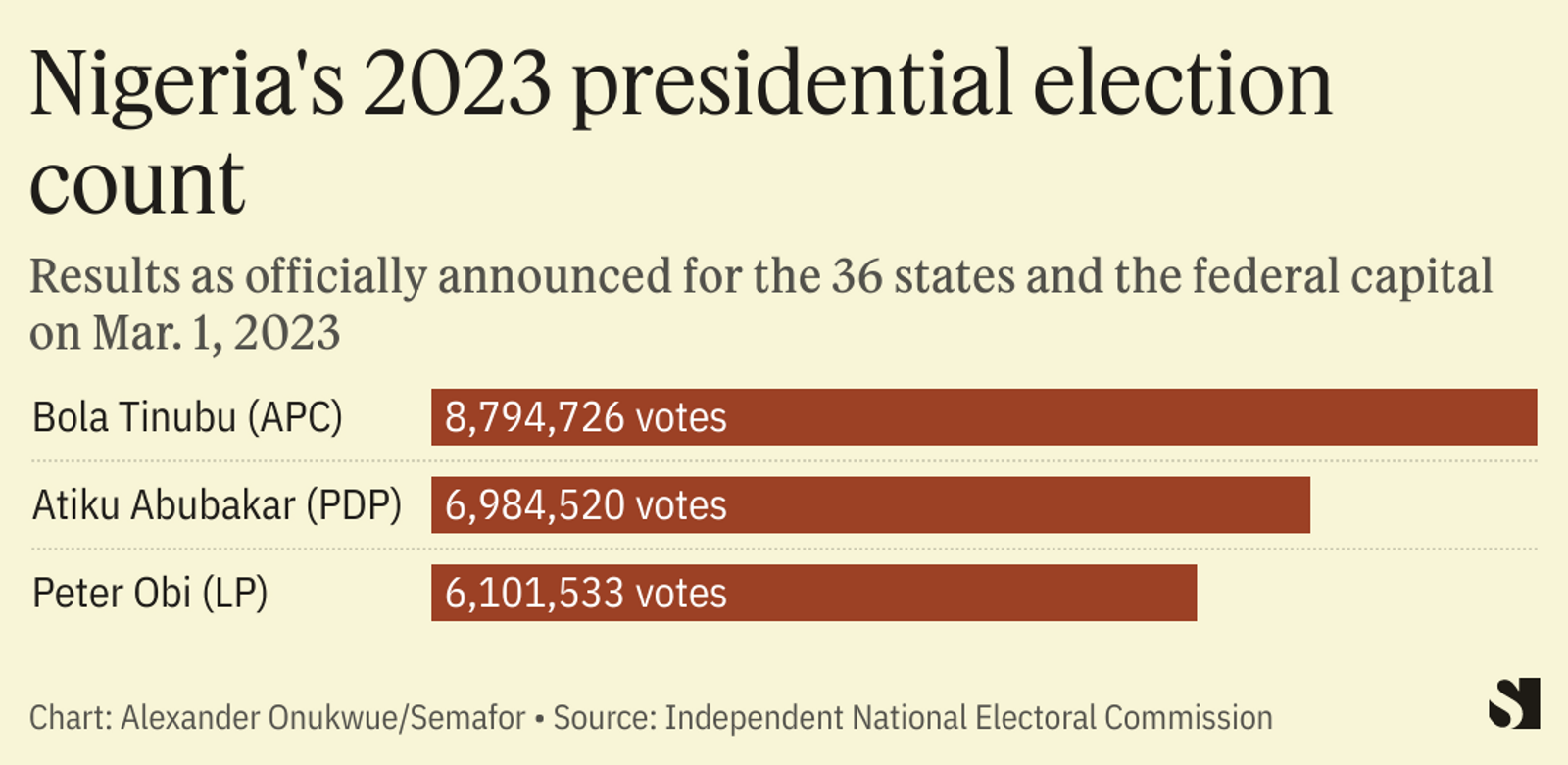 Candidates contesting the election outcome had 21 days after a winner was declared to file a petition. A new president will replace the outgoing Muhammadu Buhari, who has served two four year terms, on May 29.

Notable
Presidential elections are rarely overturned in Africa but Obi might be taking inspiration from Malawi. After the country's top court ruled in favor of a rerun in 2020, Lazarus Chakwera of the opposition defeated the incumbent president Peter Mutharika who was seeking a second five-year term.