| | |
| --- | --- |
| | |
| Flagship | |



Tom Chivers

Welcome to Semafor Flagship! Was this email forwarded to you? Sign up here!

We'd love to hear from you: Get in touch by replying to this email, or drop us a message on our brand new Telegram channel!
The World Today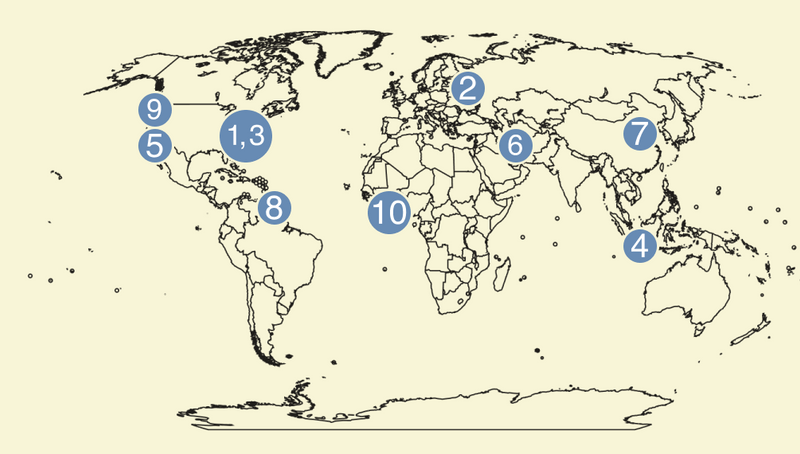 Call to charge Trump
Putin visits Belarus
2022's biggest breakthrough
Coal consumption climbs
Weinstein found guilty again
No nuclear deal in Iran
China's COVID struggles
Dutch PM says sorry for slavery
Landmark malaria research
Asia, Africa eye next World Cup
PLUS: Ancient art in Peru, and a much-maligned Christmas vegetable.
Prosecute Trump, says committee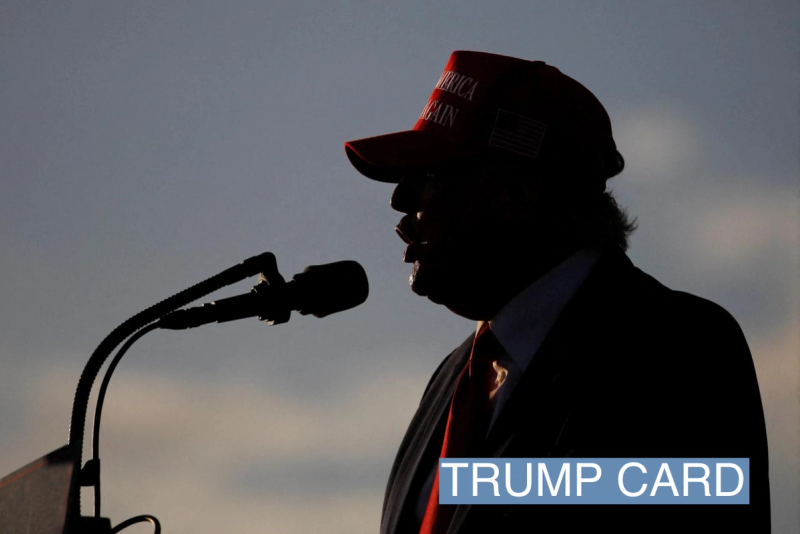 REUTERS/Marco Bello
Former U.S. President Donald Trump should face criminal charges over the January 6 riots, a congressional committee said. Trump supporters stormed the Capitol building in Washington after his 2020 election defeat. The recommendation has no legal weight, but a federal special prosecutor will likely use the evidence the Democrat-led committee uncovered. Trump also faces allegations of mishandling classified documents, and his company was convicted of tax fraud this month. The steady drip of revelations partly explains why Trump, once a "towering figure" in Republican politics, is "a shrunken presence" now, Maggie Haberman writes in The New York Times.
Kyiv fears Belarus will join war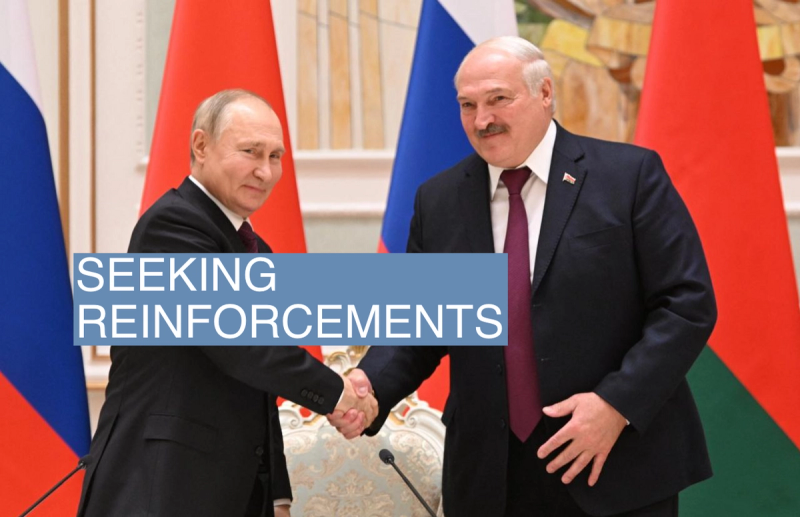 Sputnik/Pavel Bednyakov/Kremlin via REUTERS
Kyiv voiced concern that Russian President Vladimir Putin's visit to Belarus was aimed at planning a new offensive against Ukraine. Belarus's leader Alexander Lukashenko hinted during the visit at his forces getting involved in the war, while Putin said the two countries will continue military drills. Moscow has reportedly been transferring military equipment to Belarus, Ukrainian leaders say they expect Russia to mount a renewed assault soon, and Belarus's exiled opposition leader told the Kyiv Post that the probability of Minsk joining the war may "increase in coming weeks." Even if Belarus did reinforce Moscow's troops, however, Russia's capacity "remains questionable," the Institute for the Study of War said.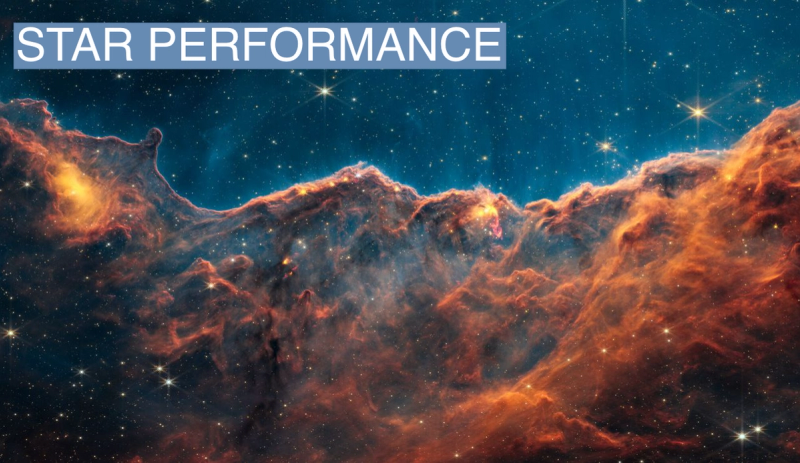 Flickr/NASA
The James Webb Space Telescope was named "breakthrough of the year" by the journal Science. The JWST has the largest mirror ever sent into space, revealing the cosmos in previously undreamt-of detail: It can even look into the atmospheres of planets light-years away and see what gases they're made of, allowing scientists to search for alien life. There's been strong competition for the breakthrough of the year — including major steps forward in artificial intelligence, nuclear fusion, and the fight against several diseases — but the JWST opens up the universe to study like never before.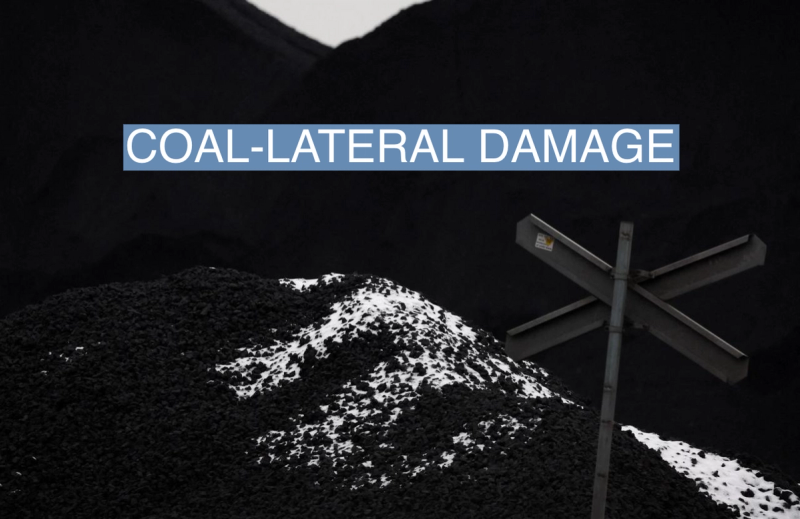 REUTERS/Kacper Pempel
Coal use is expected to hit an all-time high in 2022. An International Energy Agency report says that while coal use has fallen in rich countries, demand is up in emerging Asian economies, meaning that total use increased by 1.2%. It's also driven by spiking oil and gas prices after Russia's invasion of Ukraine. The increase is forecast to be short-lived: Investors are not putting much money into coal, suggesting its medium-term prospects are weak, and even as coal use has gone up this year, so has that of renewable energy.
Guilty verdict for Weinstein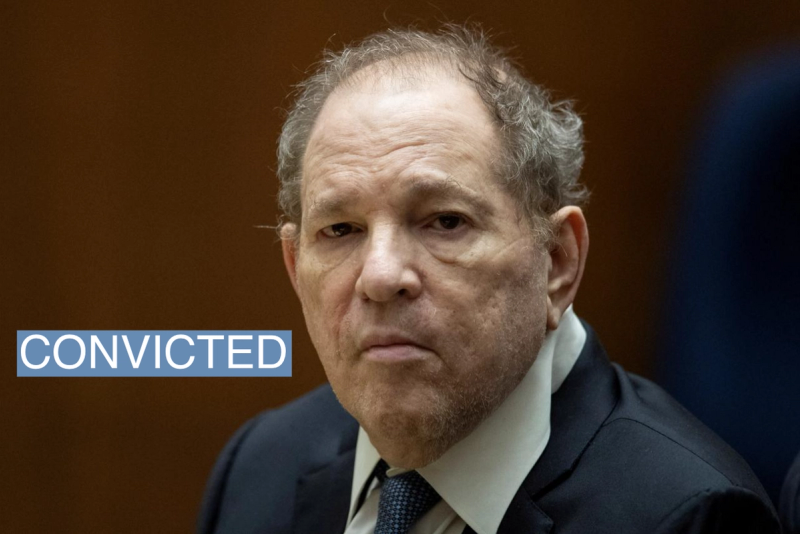 Etienne Laurent/Pool via REUTERS/File Photo
Harvey Weinstein was convicted of rape and sexual assault again, this time by a Los Angeles court. The former Hollywood mogul was acquitted of one charge and a mistrial was declared on others. Weinstein was convicted of similar charges in New York three years ago, and is all but guaranteed to die in jail: The 70-year-old faces up to 24 years in a California jail, once his 21-year sentence in New York is finished. Allegations against Weinstein in 2017 supercharged the #MeToo movement, in which women shared their experiences of sexual assault and harassment online, and are the subject of a new film out this year, She Said.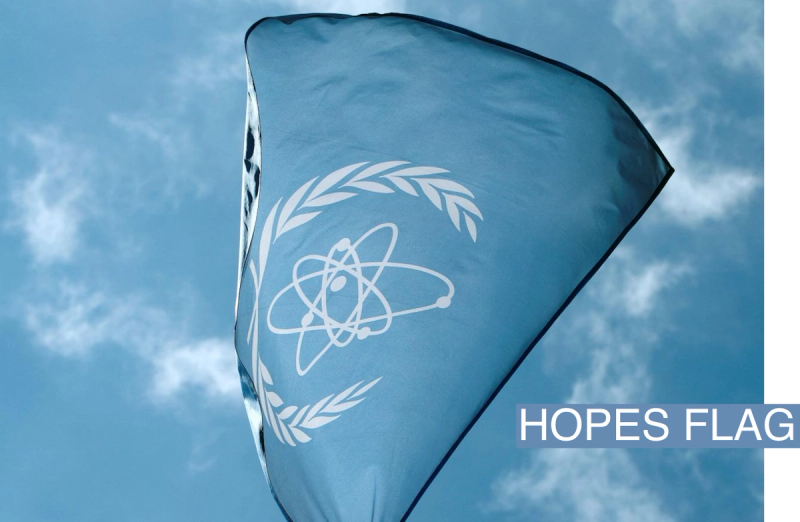 The flag of the International Atomic Energy Agency. REUTERS/Heinz-Peter Bader/File Photo
U.N. nuclear officials left Iran, apparently without reaching an agreement over its nuclear program. Negotiations to revive a 2015 nuclear deal ended by the Trump administration and to lift sanctions against Tehran have stalled. Traces of uranium were found in unexplained places, undermining Iran's claims that its nuclear program — which has accelerated in recent months — is peaceful. A deal seems far off at the moment: Tehran's brutal crackdown on protests, and its supply of drones used in Russia's invasion of Ukraine, have raised the "political price" of ending sanctions, reports Reuters. Washington said in October that reviving the deal was "not our focus."
China grapples with COVID crisis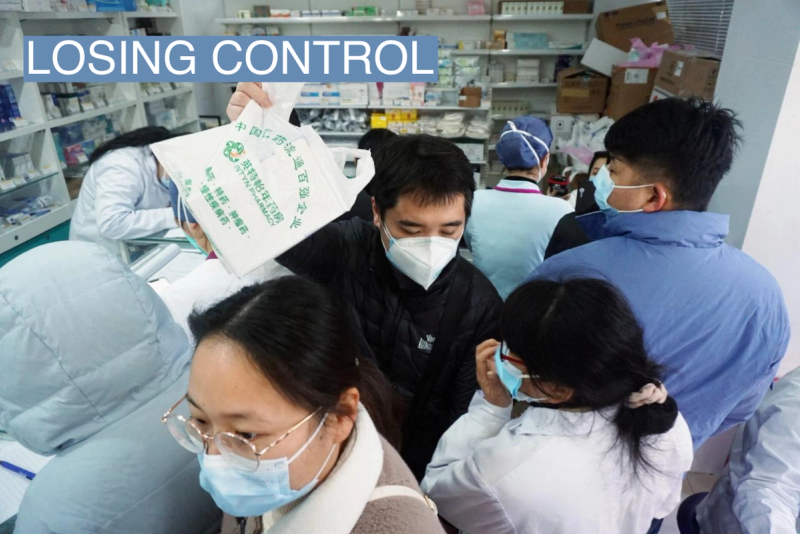 China Daily via REUTERS
China's sudden abandonment of its zero-COVID strategy in favor of a renewed focus on economic growth has left it grappling with a worst-of-both-worlds problem. Official data no longer tracks case numbers and lists barely a handful of fatalities. Yet state-owned pharmaceutical companies are ramping up overseas purchasing and working around the clock to address shortfalls at pharmacies nationwide, the Chinese business outlet Caixin reported. Another crisis is looming at hospitals that are low on blood supplies as prospective donors have stayed home, according to the Financial Times. Rather than boosting the economy, easing COVID-19 controls appears to have slowed it: The World Bank today cut its growth outlook for China.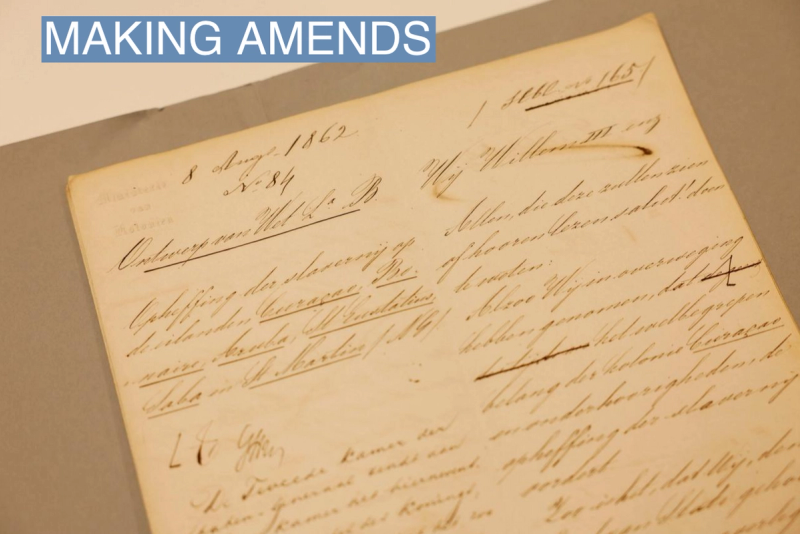 A document of abolition of slavery in Suriname. REUTERS/Piroschka van de Wouw
The Dutch prime minister apologized for his country's historical role in the slave trade, spurring mixed responses domestically and in the Netherlands' former colonies. Critics said the remarks were rushed through, betraying a lack of consultation with descendants' groups, and that the Dutch king should have issued the apology. While many in the former Dutch colony of Suriname were disappointed by a lack of reparations, the author Cynthia McLeod said she believed the apology was "sincere," according to the Dutch outlet NRC. The Netherlands profited enormously from slavery, and was one of the last countries to outlaw it.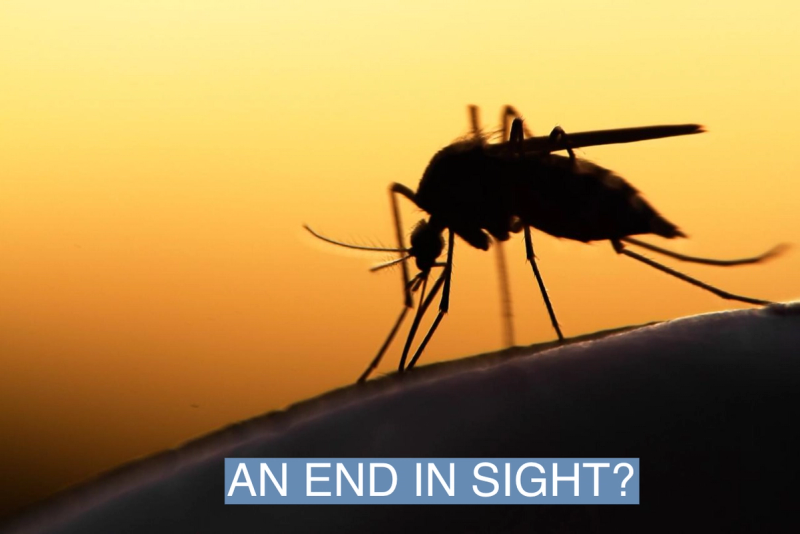 ADOBE STOCK/mycteria
Pharmaceutical researchers grew malaria parasites in the lab for the first time, a potential breakthrough in fighting the disease. In their "sporozoite" stage, the parasites grow in mosquitoes' salivary glands, and injecting people with irradiated sporozoites protects against malaria. But sporozoites need to be harvested by hand, making it impractical to scale: something this development could change. It's been an astonishing year for malaria research — a vaccine, an antibody treatment, and efforts to release genetically modified infertile male mosquitoes were all shown to be effective. About 400,000 children die of malaria annually. We now have tools to bring that number down significantly.
— More Semafor: Watch our shortform video on how genetically engineered mosquitoes are helping defeat malaria.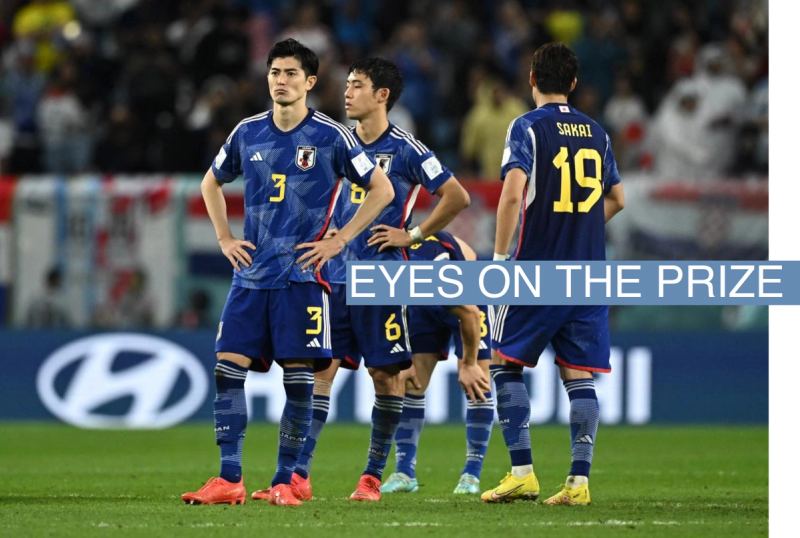 REUTERS/Dylan Martinez
African and Asian soccer powers are already looking to build on their recent successes at the men's World Cup. The two regions — footballing minnows despite their huge populations and enormous fanbases — performed better than ever at the tournament in Qatar, but were ultimately unsuccessful. Senegal wants to build up its depth, Ghana is expanding its youth recruitment, Japan is considering tempting ex-players abroad to return to coach, and South Korea wants to send more of its players to Europe for development. "I'm sick of hearing about being a 'good loser'," Japan's captain said, according to Nikkei. "I'd rather be a winner."
A former U.S. Marine pilot attends a hearing in Australia after he was arrested and accused of breaking U.S. arms control law by training Chinese military pilots.
Peru's Congress is expected to vote on a new date for a presidential election after deadly protests.
Anniversary of the 1999 handover of Macau from Portugal to China.
In Britain, Christmas dinner is not complete without a pile of Brussels sprouts. And for decades, almost everyone hated them: They were a sort of byword for vegetables you didn't want to eat. Quietly, that's changed. Not because our tastes have become more refined — Brussels sprouts really were pretty gross for a while — but because of changes in farming techniques.
In the 1960s, the growth of mechanized farming meant farmers preferred sprout plants which matured at a predictable rate. But those variants, it turns out, were high in bitter chemicals called glucosinolates. In the 1990s, Dutch scientists identified the problem, and cross-bred new, low-glucosinolate variants which still grew reliably. British Christmas dinners are mercifully much improved as a result.
Mysterious artwork in Peru's desert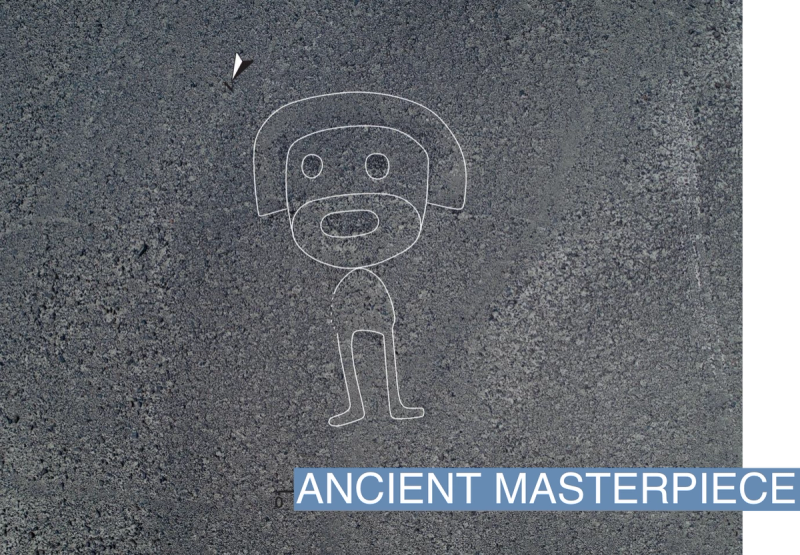 Yamagata University/Handout via REUTERS
Researchers discovered 168 new Nazca lines — giant drawings etched on the ground some 2,000 years ago and usually best seen from the air — in the desert of southern Peru. Birds, cats, snakes, and human-like figures were unearthed by two years of drone surveys and aerial photography. "One of the humanoid illustrations even appears to be sporting a bit of facial hair, Homer Simpson-style," ScienceAlert reports. The new find nearly doubles the previous known number of the ancient designs. But the purpose of the geoglyphs remains a mystery.
If you enjoyed Flagship, please share it with your family, friends, and colleagues — it makes a big difference to our mission to cover the world with intelligence and insight.
To make sure Flagship hits your inbox every day, add flagship@semafor.com to your contacts. In Gmail, drag our newsletter to your "Primary" tab.
You can always reach us on that address, or by replying to this email. We'd love to hear from you!
Thanks for reading, and see you tomorrow.
— Tom, Prashant Rao, and Preeti Jha
Want more Semafor? Explore all our newsletters at semafor.com/newsletters