The News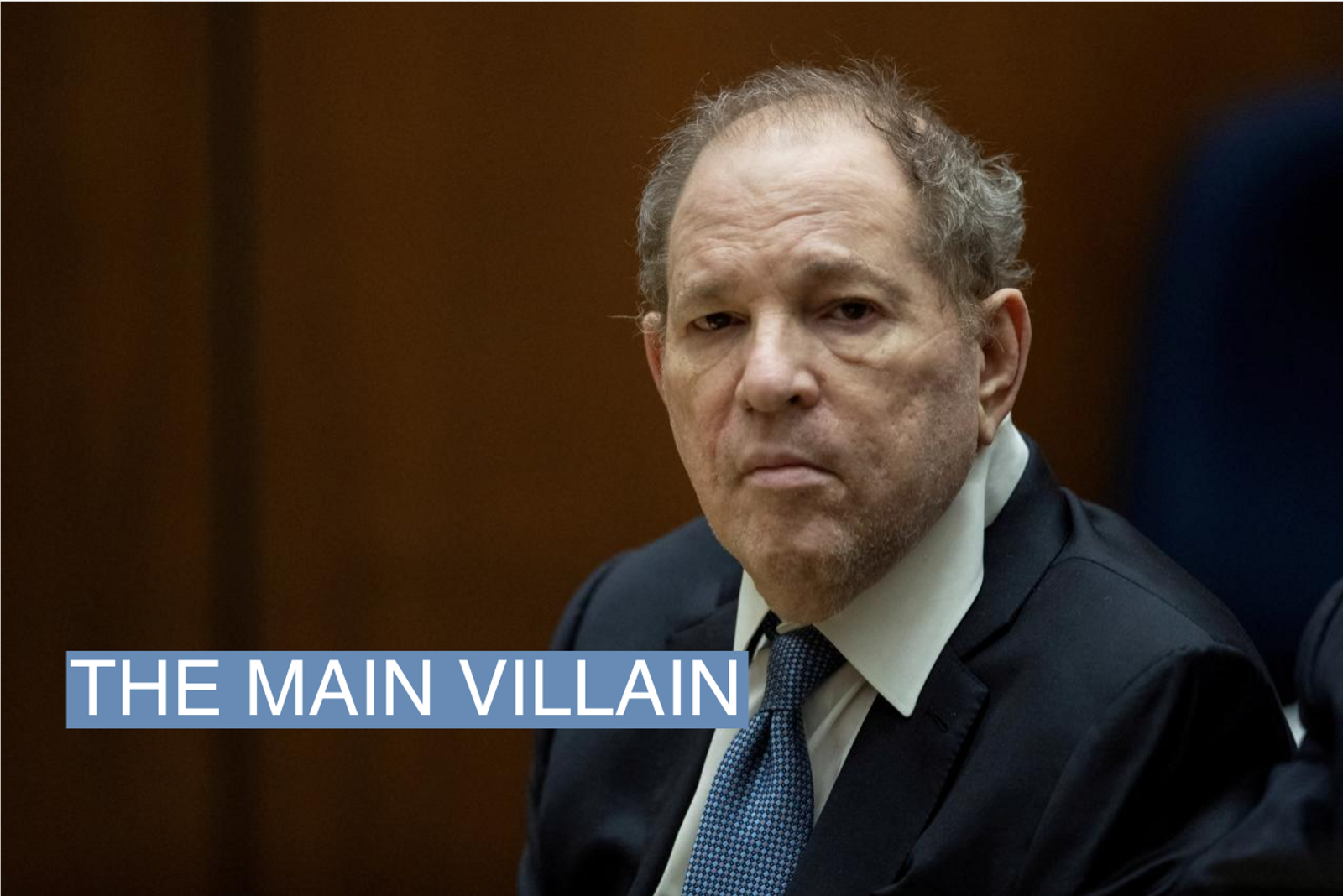 The movie "She Said," based on Jodi Kantor and Megan Twohey's book about bringing down Harvey Weinstein, opens November 18, with the journalists as heroes. But it's the villains of the movie — Weinstein's alleged enablers — who are currently reckoning with their on-screen depictions.
Some, including the lawyers Lisa Bloom and Linda Fairstein come off badly, as they did in reality.
One, strikingly, escapes the film: the lawyer David Boies is not portrayed in the film, though he was a key Weinstein defender. His firm, in fact, hired the private spies unmasked by The New Yorker's Ronan Farrow, and the Times — whom he'd represented — called the spying "reprehensible." Boies told me he'd had no contact with filmmakers, and an NBCUniversal spokesman declined to comment on his omission. He told Kantor and Twohey that he didn't "have any regret" over his representation of Weinstein.
Another central player in the drama is objecting to his depiction in the movie, two sources familiar with his complaint told me. Lance Maerov, the top North American dealmaker at the ad giant WPP, was Weinstein's main antagonist on The Weinstein Company board. Ken Auletta's "Hollywood Ending" praises him for having "displayed the courage to challenge Harvey." Auletta reports that he played a central role in bringing Weinstein down.
Maerov is portrayed as a more ambiguous figure in the book "She Said," doing the right thing more for corporate than ethical reasons. And in the film, he's a minor character, a kind of proxy for the negligent board. He appears for one short scene, dressed in black and reluctantly going on the record during a meeting in Bryant Park.
Maerov notified NBCUniversal that he thinks his depiction was inaccurate, I'm told. Neither he nor the studio would comment on their exchange.
And then there's Lanny Davis. The Washington lawyer and fixer comes through in the film as he does in the book, a weird, elusive character (played to type by Peter Friedman, the oily Frank from Succession) who either accidentally or on purpose confirms to Twohey a central fact against his client's interest: The number of settlements Weinstein paid to women. If you are a journalist who enjoys strange interactions with sources, watch "She Said" for that one alone."
"The Times' reporters, Jodi Kantor and Megan Twohey, catalyzed a vital cultural recognition and shift, focusing our attention and spurring other journalist action. I hope the movie gets the attention this issue deserves," Davis said in an email. "While I haven't seen the movie and no one associated with it ever contacted me, I can say the facts in the reporters' book were accurate.  After their Times article was published, I ceased representing Mr. Weinstein, as is publicly known."

Ben's view
The film — like all films — compresses characters and details to fit the needs of a good procedural. Some of it is incidental to the history. For instance Kantor, in Zoe Kazan's portrayal, becomes younger and less confident than she actually is, to pair with a swaggering Twohey, played by Carey Mulligan.
But for the many major American figures who fell into Weinstein's orbit and benefited from the cinematic glamor he could bring, harsh on-screen depictions are rough justice. The lawyers Linda Fairstein and Lisa Bloom, for instance, come across as deeply compromised, as they do in the reporting on the story.
Boies, a Democratic Party star, dodged a bullet.
Maerov gets the opposite treatment, reduced for narrative purposes to a snapshot in a story that was, for him, a years-long confrontation that concluded when he testified against Wenstein at trial.
This is, I suppose, a difference between journalism and fiction: The absolute requirement that you be fair to your subjects, even the minor ones. That can make telling great stories a bit clunky. The depiction of Maerov in the book, "She Said," resists easy summary — but of course, that's also reality.

Notable
The book "She Said: Breaking the Sexual Harassment Story That Helped Ignite a Movement," on which the film is based, is a detective story and an impassioned case for good reporting. "The impact of the Weinstein revelations was so great in part because we and other journalists were able to establish a clear and overwhelming body of evidence of wrongdoing," the authors write.
Auletta's "Hollywood Ending: Harvey Weinstein and the Culture of Silence" is a deeply reported reflection on Weinstein as a monster and also more than a monster, and on the culture around him. Auletta nearly broke elements of the abuse story in 2002, and the book also includes a close look at how Weinstein slipped through his fingers when he wasn't able to persuade any victims to go public.
In Ronan Farrow's "Catch and Kill" podcast, the companion to his own Weinstein expose, he manages to turn a spy into a double agent, and reveal the campaign against his own journalism. It's an extraordinary listen. And if you're inclined to paranoia, it'll convince you that you have real enemies.