In today's edition: Congress heads for a showdown over House Republicans' plan for standalone Israel͏‌ ͏‌ ͏‌ ͏‌ ͏‌ ͏‌
| | | |
| --- | --- | --- |
| Washington | Salem | London |

| | | |
| --- | --- | --- |
| | October 31, 2023 | |

Principals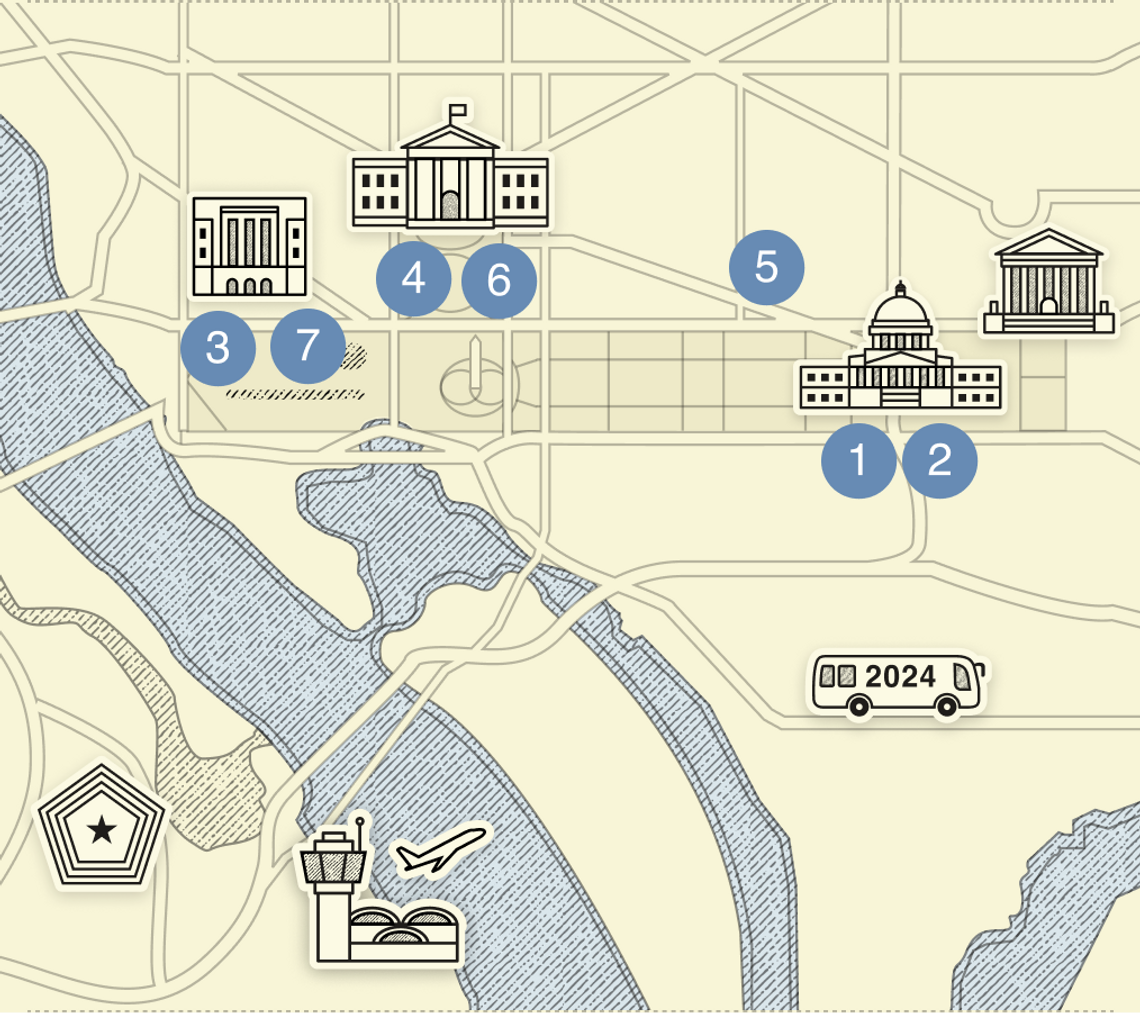 House GOP Israel aid bill
Blinken, Austin to Capitol Hill
Netanyahu rejects ceasefire
A new pledge to thwart ransomware
UAW's hat trick
Biden's new student loan plan
China's economic challenges
PDB: Democrats plan vote on subpoenas for Harlan Crow, Leonard Leo

Biden meets with bipartisan group of senators on AI … Harris, Emhoff head to U.K. … D.C. Police amid crime wave: Drive in center lane to avoid carjacking
— edited by Benjy Sarlin, Jordan Weissmann and Morgan Chalfant
House GOP's Israel bill splits Republicans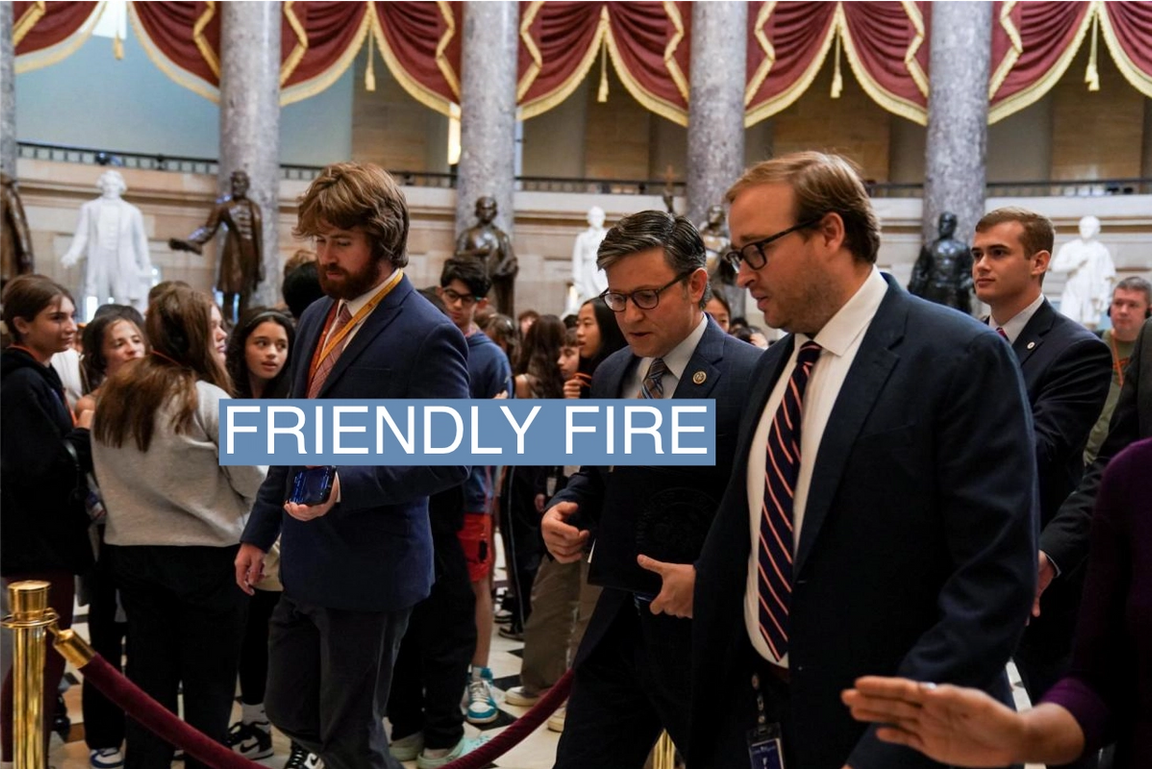 REUTERS/Sarah Silbiger
Washington is headed for a showdown over foreign military aid after House Republicans unveiled a bill that would pay for $14.3 billion in assistance to Israel by slashing funding from the IRS, Joseph Zeballos-Roig writes. It's the first major piece of GOP legislation unveiled under new Speaker Mike Johnson, who has argued that emergency funding should be balanced by cuts elsewhere in the budget. Democrats quickly dismissed the 13-page bill as "dead on arrival" in the Senate, and accused Republicans of holding a key ally's security needs hostage in order to help tax cheats.
But the criticisms didn't just come from Democrats. "It'd be nice if all spending was offset, but it's not," Sen. Mitt Romney, R-Utah, told Semafor. "I personally don't think that reducing our tax collections by shrinking the IRS is the way to do that." Meanwhile, Senate Minority Leader Mitch McConnell on Monday reiterated his support for combining aid to Israel and Ukraine into a single package, as the White House has requested. Sen. Susan Collins R-Maine, the top Republican on the Senate Appropriations Committee, did the same. And in the House, Rep. Joe Wilson, R-S.C. — a key Foreign Affairs panel member — joined a bipartisan letter criticizing the GOP proposal. "We are living through a precarious global period," it stated, "and it is critically important that, as it was in generations past, our partisan politics stop at the water's edge."
Putin hopes Hamas attack will 'distract,' Dem chair will say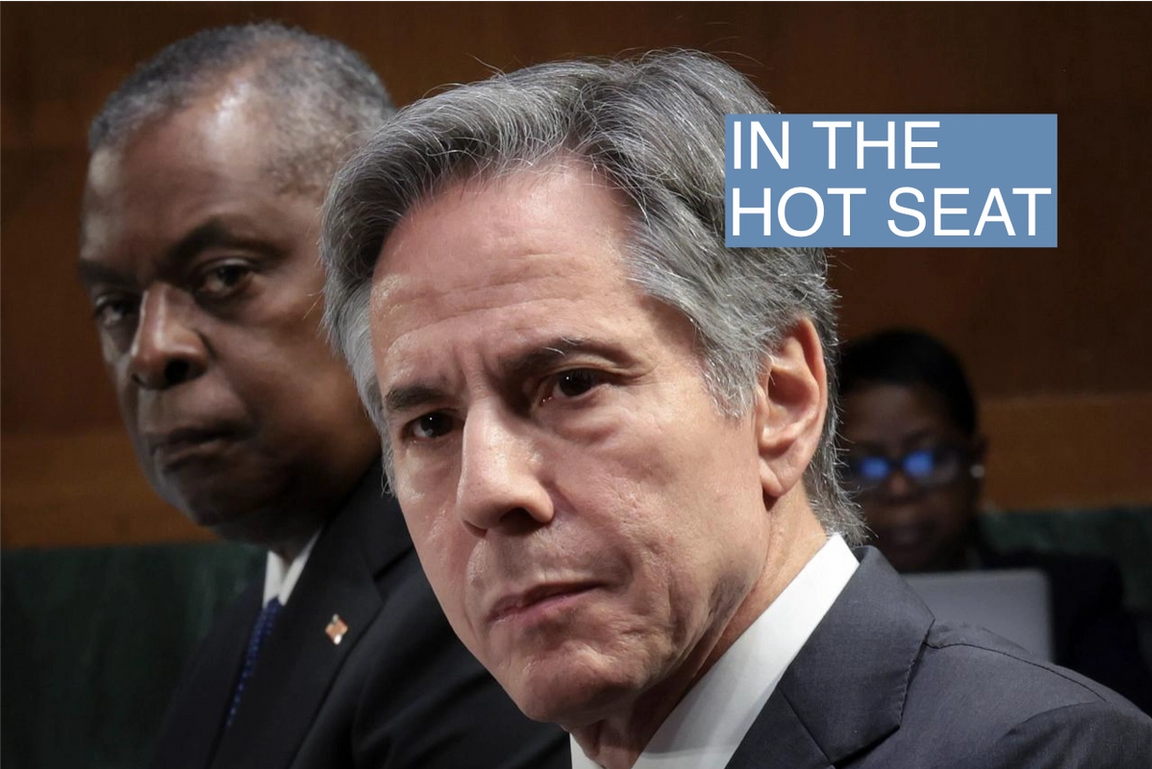 Win McNamee/Getty Image
Top Biden administration officials will head to Capitol Hill this morning to make their case for passing Ukraine and Israel funding together, an approach opposed by newly minted Speaker Mike Johnson. Defense Secretary Lloyd Austin and Secretary of State Antony Blinken will face a relatively friendly audience in the Democrat-controlled Senate, where Appropriations Chairwoman Patty Murray, D-Wash. will warn that Russian President Vladimir Putin is "hoping the Hamas attack will give him an opening and distract the world from aiding Ukraine," according to excerpts obtained by Semafor. "We need to address all of these priorities as part of one package — because the reality is these issues are all connected, and they are all urgent," she is expected to say. The committee's top Republican, Sen. Susan Collins, R-Maine, signaled Monday that she agrees with tying Ukraine and Israel assistance together, and Murray will make clear that the two are working on bipartisan legislation to fulfill President Biden's request. Administration officials will still face some skeptics, like Sen. Marco Rubio, R-Fla., who recently warned that divisions over Ukraine could "hold up" Israel funding.
Cracks in U.S.-Israel relationship as Netanyahu presses on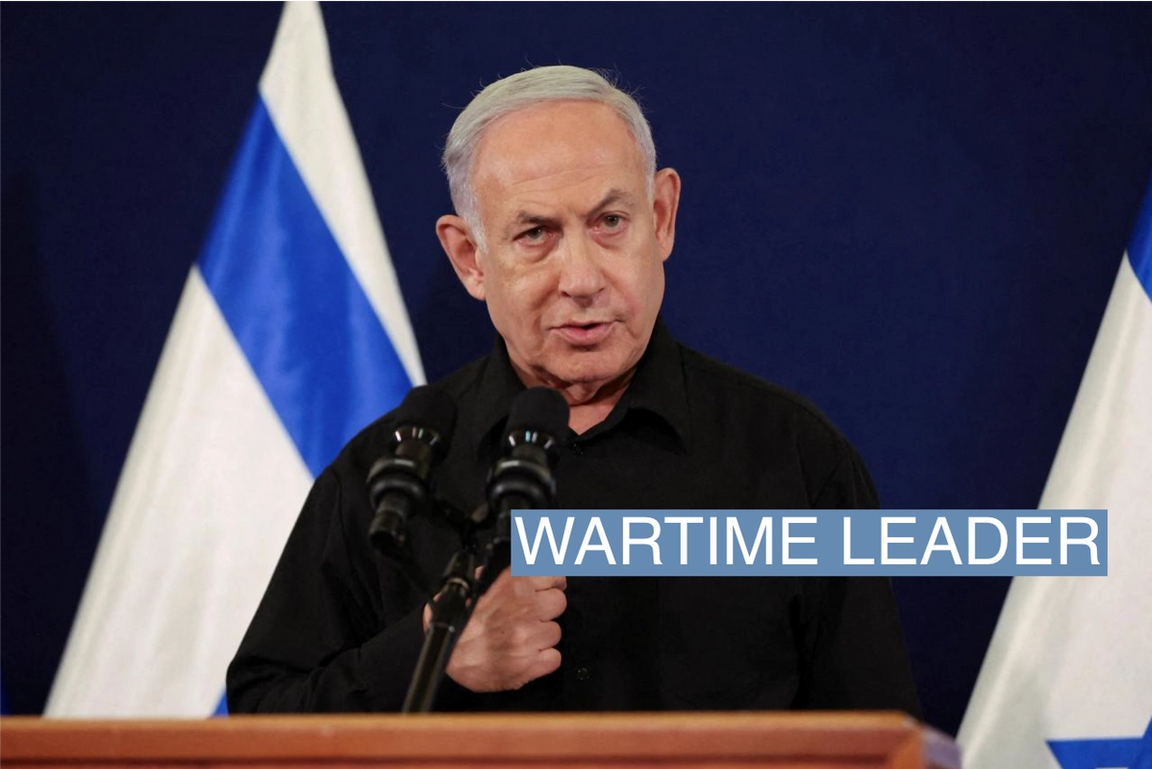 ABIR SULTAN/Pool via REUTERS
Israeli Prime Minister Benjamin Netanyahu rejected calls for a ceasefire in Gaza, saying it would be a "surrender" to Hamas and terrorism. As of Monday evening, Israeli troops had advanced an estimated two miles into Gaza and rescued an Israeli soldier held hostage by Hamas. There are signs of cracks in the U.S.-Israel alliance, however, with President Biden and his top national security officials becoming "more critical of Israel's response to the terrorist attacks and the unfolding humanitarian crisis," writes the New York Times. The White House insisted it doesn't support a ceasefire, but has been carefully pressing for what officials call a "humanitarian pause" to briefly allow for aid to flow into Gaza amid reports of packed hospitals and deprivation as hundreds of thousands of residents flee northern areas Israel has called on civilians to evacuate. Israel has rebuffed those pleas, although officials say they are ramping up the amount of aid they will allow into the enclave. While Biden has been a forceful defender of Israel and its right to respond militarily against Hamas, the administration has grown increasingly worried about the humanitarian situation in Gaza, violence by radical settlers in the West Bank, and the fate of hostages still held by Hamas.
Dozens of governments will pledge not to pay ransoms to hackers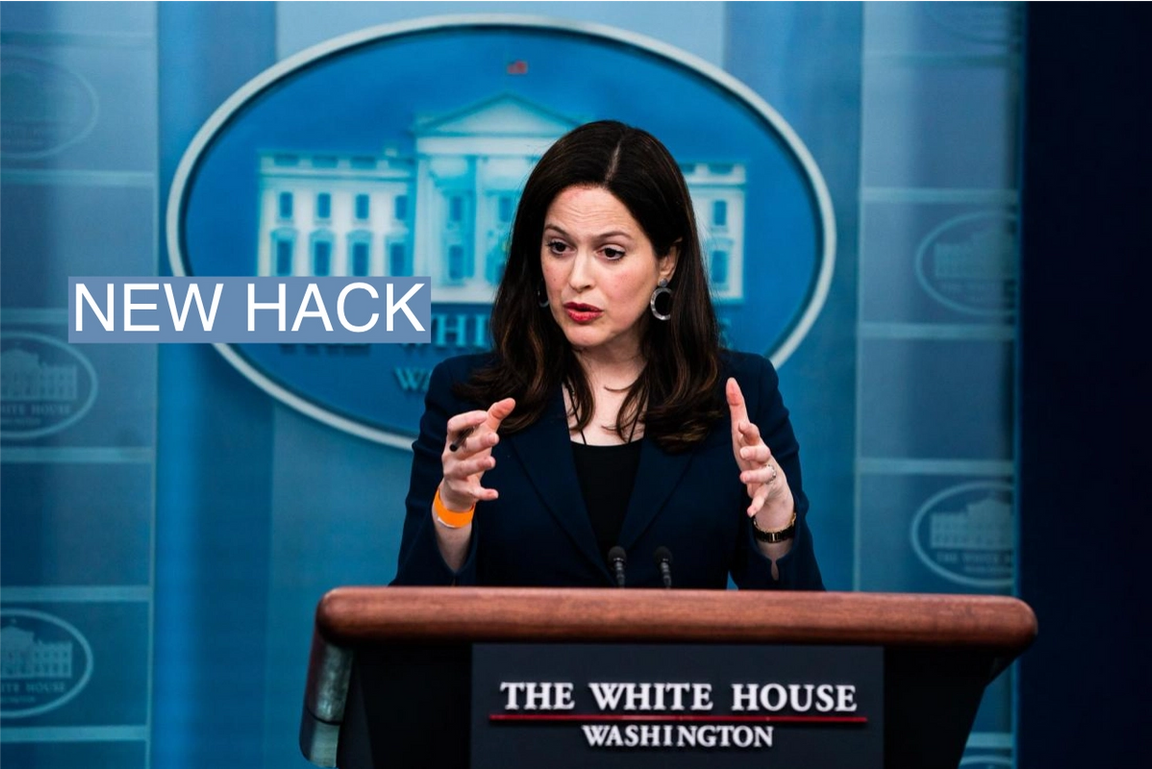 Demetrius Freeman/The Washington Post via Getty Images
The U.S. and dozens of other countries plan to sign a joint statement agreeing that their governments will not pay hackers in ransomware attacks, White House Deputy National Security Advisor for Cyber and Emerging Technologies Anne Neuberger told reporters. The idea, announced during a two-day Counter Ransomware Initiative the White House is hosting this week, is to eliminate the financial incentives driving ransomware — cyberattacks that have netted billions of dollars by blocking access to critical files and systems and holding them hostage. The commitment will apply to some 50 countries attending this week's summit, not state and local governments or private businesses. The federal government already discourages victims from paying ransoms to hackers who have seized their systems, but a Justice Department computer crime official acknowledged that the advice is often complicated during an interview at Semafor's Securing the Digital Future event earlier this month. "I have trouble going to a victim who maybe has their family on the line or their family members on the line or a hospital or something like that and saying, 'Oh, you can't possibly pay,'" said John Lynch, who heads the DOJ's computer crime and intellectual property section.
— Morgan Chalfant
Biden hails 'historic' agreement as UAW reaches GM deal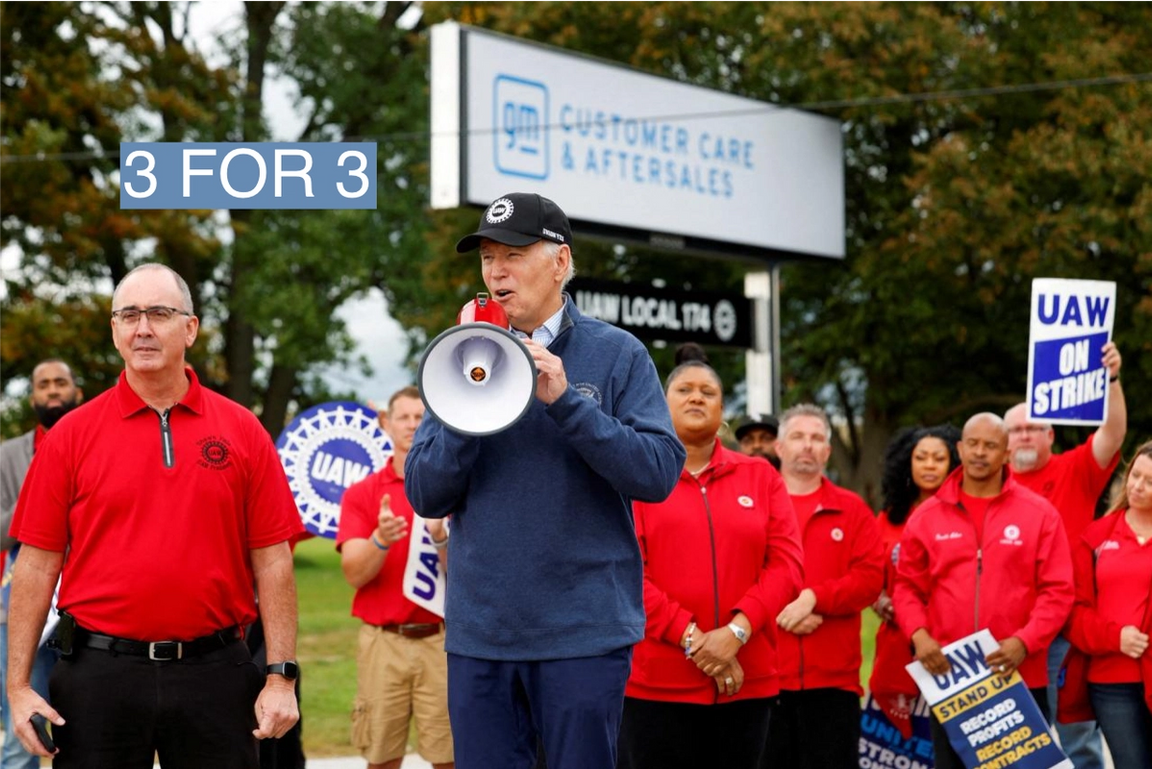 REUTERS/Evelyn Hockstein/File Photo
President Biden called UAW president Shawn Fain on Monday to celebrate the union's deal with General Motors, the last of the "Big Three" auto companies targeted by strikes during contract talks. "This historic tentative agreement rewards the autoworkers who have sacrificed so much with the record raises, more paid leave, greater retirement security, and more rights and respect at work," Biden said. In the short term, it's all upside for Biden and for UAW, which scored a 25% wage increase over four years as part of the three aggressively negotiated deals. Longer-term, the additional costs could complicate the race to score a share of the critical EV market now dominated by Tesla. Under the new contract, UAW workers will make up to $35 more per hour in combined wages and benefits than Tesla's non-unionized workers, Insider reports. Of course, it's always possible Tesla's employees notice the imbalance and help bring things to parity themselves: They're expected to be a prime organizing target over the next few years, despite CEO Elon Musk's success at repelling prior unionization efforts.
Biden administration preps narrower student loan relief plan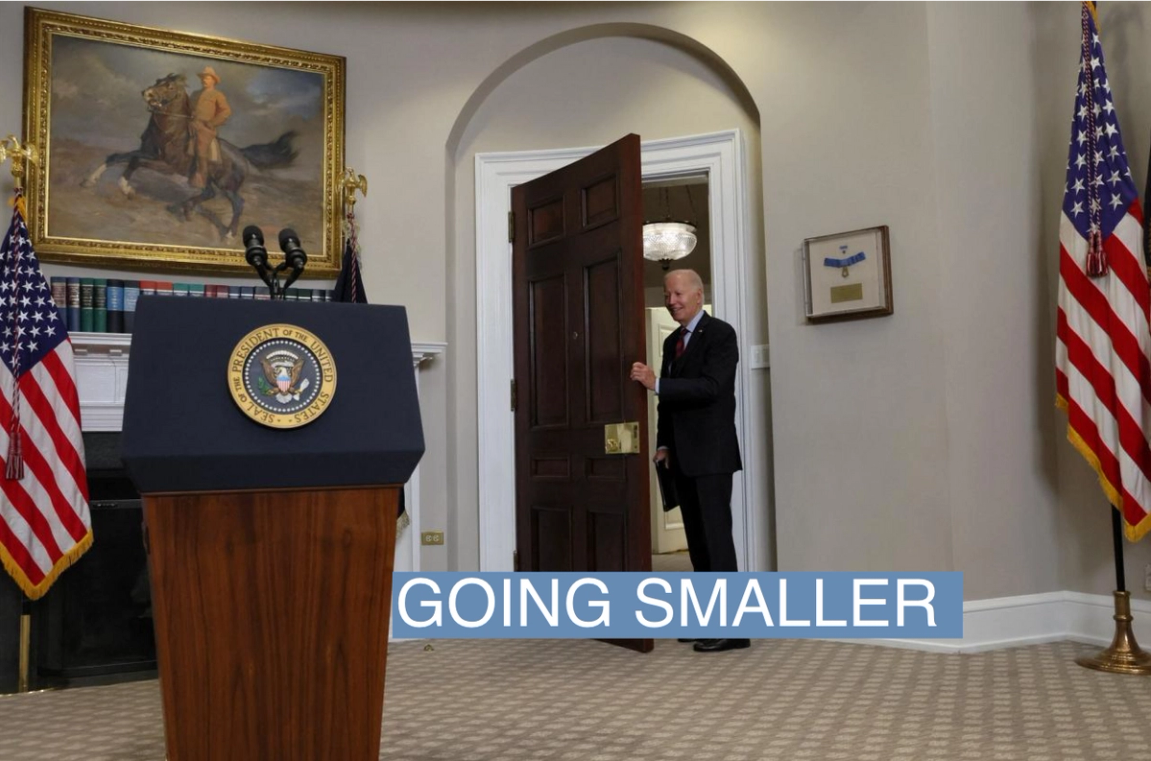 REUTERS/Leah Millis
The Biden administration's plan B on student loan forgiveness is looking more modest than the mass cancellation effort the Supreme Court tossed out earlier this year. After that decision, the Department of Education began working on a negotiated rulemaking that would let it wipe out some debt under the Higher Education Act. The Associated Press got its hands on documents showing regulators are looking at a proposal that would only target certain types of hard-pressed debtors. Those could include borrowers who went to poorly performing for-profit colleges, those whose balances have swelled larger than their original principal thanks to interest charges, or people who have already been paying loans for decades. The tailored approach may disappoint activist groups that have pushed for broad-based forgiveness, but could also give it a somewhat stronger chance of surviving in court.
Risks abound for Chinese economy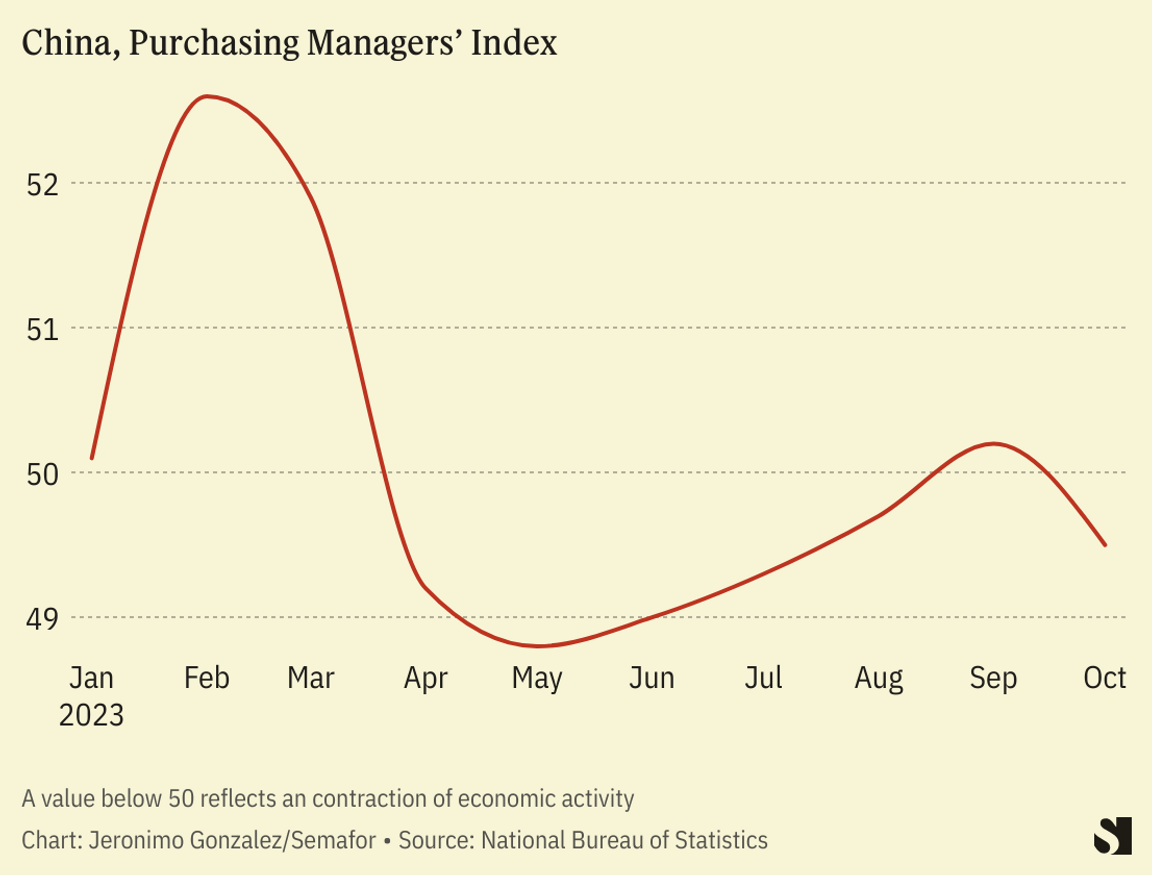 Here's something that will be on the mind of U.S. officials planning for a possible meeting between President Biden and Chinese President Xi Jinping in November: China's mounting economic challenges. New data shows manufacturing activity unexpectedly contracted this month, reversing a trend of optimistic indicators. HSBC's chief executive warned, meanwhile, that China's moribund property sector could take a long period to recover from what may be its lowest ebb, and that risks remained to any bounceback. China's economic growth has slowed as officials have grappled with worrying levels of local-government borrowing, as well as huge amounts of debt held by giant property developers. The issue of debt is at the top of the agenda of a major Communist Party conference in Beijing this week, the South China Morning Post reported.
— Prashant Rao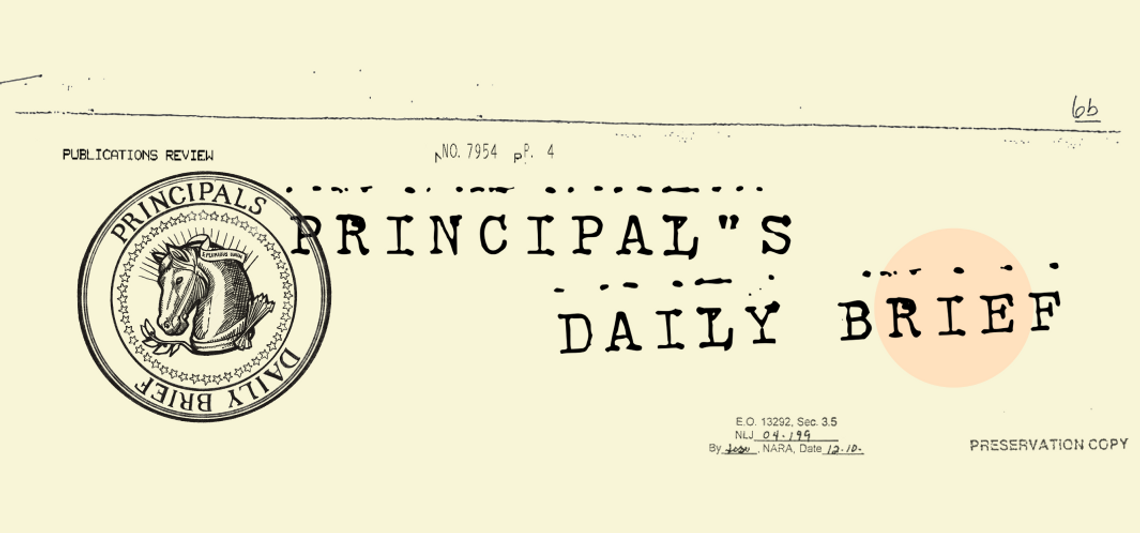 Beltway Newsletters
Punchbowl News: Donald Trump's allies are indirectly warning Speaker Mike Johnson through other House Republican lawmakers not to associate with GOP operative Jeff Roe, a top strategist for the super PAC backing Ron DeSantis. Johnson "as told associates he is not sure he has met Roe and has no connection to him."
Playbook: Johnson's move on Israel aid might be DOA in the Senate, but there are signs it might split House Democrats at least a little bit: Rep. Jared Moskowitz, D-Fla. said he planned to vote for the bill.
The Early 202: North Carolina's Democratic Gov. Roy Cooper promised challenges to GOP-drawn congressional maps. "This is gerrymandering on steroids," he said.
Axios: Trump is seeing attacks on his age from other candidates and his campaign "has disclosed far less about his health than the White House has" about President Biden.
White House
Fresh off the signing of his executive order on artificial intelligence, President Biden will meet with a bipartisan group of senators today who are working on legislation to regulate AI, including Senate Majority Leader Chuck Schumer and Sens. Martin Heinrich, D-N.M., Mike Rounds, R-S.D., and Todd Young, R-Ind.
Vice President Harris and second gentleman Doug Emhoff leave for the United Kingdom today. Harris will deliver a speech on artificial intelligence tomorrow, according to a White House official, and hold a meeting with U.K. Prime Minister Rishi Sunak about the Israel-Hamas conflict. She will also announce a $200 million commitment from philanthropic organizations for AI advancements, according to Bloomberg.
White House national security adviser Jake Sullivan met with Saudi Defense Minister Khalid bin Salman and the two agreed on "the urgent need to increase humanitarian assistance for the people of Gaza," according to a White House readout.
The Department of Labor is unveiling new regulations aimed at protecting retirement savers, by closing what it describes as loopholes in fiduciary duty rules that require financial advisers make recommendations in the best interest of their clients. (The administration is rolling it out as part of its "junk fees" initiative.)
Congress
The Senate Judiciary Committee plans to vote on subpoenas for billionaire Harlan Crow, conservative legal activist Leonard Leo, and megadonor Robin Arkley II in connection with the panel's investigation into Supreme Court ethics and Crow's relationship with Supreme Court Justice Clarence Thomas.
The Senate will vote on Jack Lew's nomination to be U.S. ambassador to Israel as soon as this afternoon.
A bipartisan group of House lawmakers including Reps. French Hill, R-Ark., Mike Quigley, D-Ill., and Stephen Lynch, D-Mass. traveled to Ukraine and met with President Volodymyr Zelenskyy.
Rep. Earl Blumenauer, D-Ore. is calling it quits at the end of his term after 27 years in office.
Outside the Beltway
A Hong Kong court granted conditional release to a state senator from Washington who had been arrested for carrying a gun without a license. — South China Morning Post
National Security
The commandant of the U.S. Marine Corps, Gen. Eric Smith, was hospitalized over the weekend due to an unspecified medical emergency.
Courts
A Las Vegas resident was charged with making antisemitic threats toward Sen. Jacky Rosen, D-N.V.
The Securities and Exchange Commission sued SolarWinds for failing to disclose security shortfalls before falling victim to a massive Russian cyberattack.
Polls
Sixty-four percent of Americans now believe that keeping a gun in the house makes a home safer, according to a new survey from Gallup. That's statistically unchanged from 2014, the last time the organization asked this question, but represents a major shift over the past two decades: In 2004, just 42% thought guns made homes safer.
2024
Sen. Tim Scott, R-S.C. spoke with Hugh Hewitt and said this of his campaign's pivot to Iowa: "We have made the decision that it's Iowa or bust for us, and I'm looking forward to being there."
Big Read
Donald Trump has been running on a plan to remake the government in his own image if he wins by removing protections for civil servants — the so-called "deep state" in MAGA lore — and taking direct control over Congressional spending, immigration, national security, and other areas in ways the courts have so far rejected. That could change in a second Trump presidency, the Wall Street Journal's Andrew Restuccia and Jess Bravin note, thanks to the 6-3 conservative Supreme Court that began issuing opinions only at the very end of his term. While Trump's own appointees have ruled against him at key moments, they haven't been afraid to overturn longstanding precedent, adding an element of unpredictability.
Blindspot
Stories that are being largely ignored by either left-leaning or right-leaning outlets, according to data from our partners at Ground News.
What the Left isn't reading: A group of Columbia University professors signed a letter supporting students behind a controversial statement blaming Israel following the Hamas terrorist attack earlier this month.
What the Right isn't reading: Texas Attorney General Ken Paxton will face trial on securities fraud charges in April 2024, more than eight years after he was indicted for the charges and in the wake of his acquittal in an impeachment trial over separate corruption allegations.
Principals Team
Editors: Benjy Sarlin, Jordan Weissmann, Morgan Chalfant
Editor-at-Large: Steve Clemons
Reporters: Kadia Goba, Joseph Zeballos-Roig, Shelby Talcott, David Weigel
International Intrigue is a daily newsletter written by former diplomats that delivers insightful, engaging analysis of global events without the agenda. Get the 5-minute briefing currently trusted by more than 70,000 politicians, diplomats, CEOs and other leaders. Sign up for free here.
Mike McFall is a Democratic state representative from Michigan. He was among the Democrats encouraging President Biden to join striking auto workers earlier this year.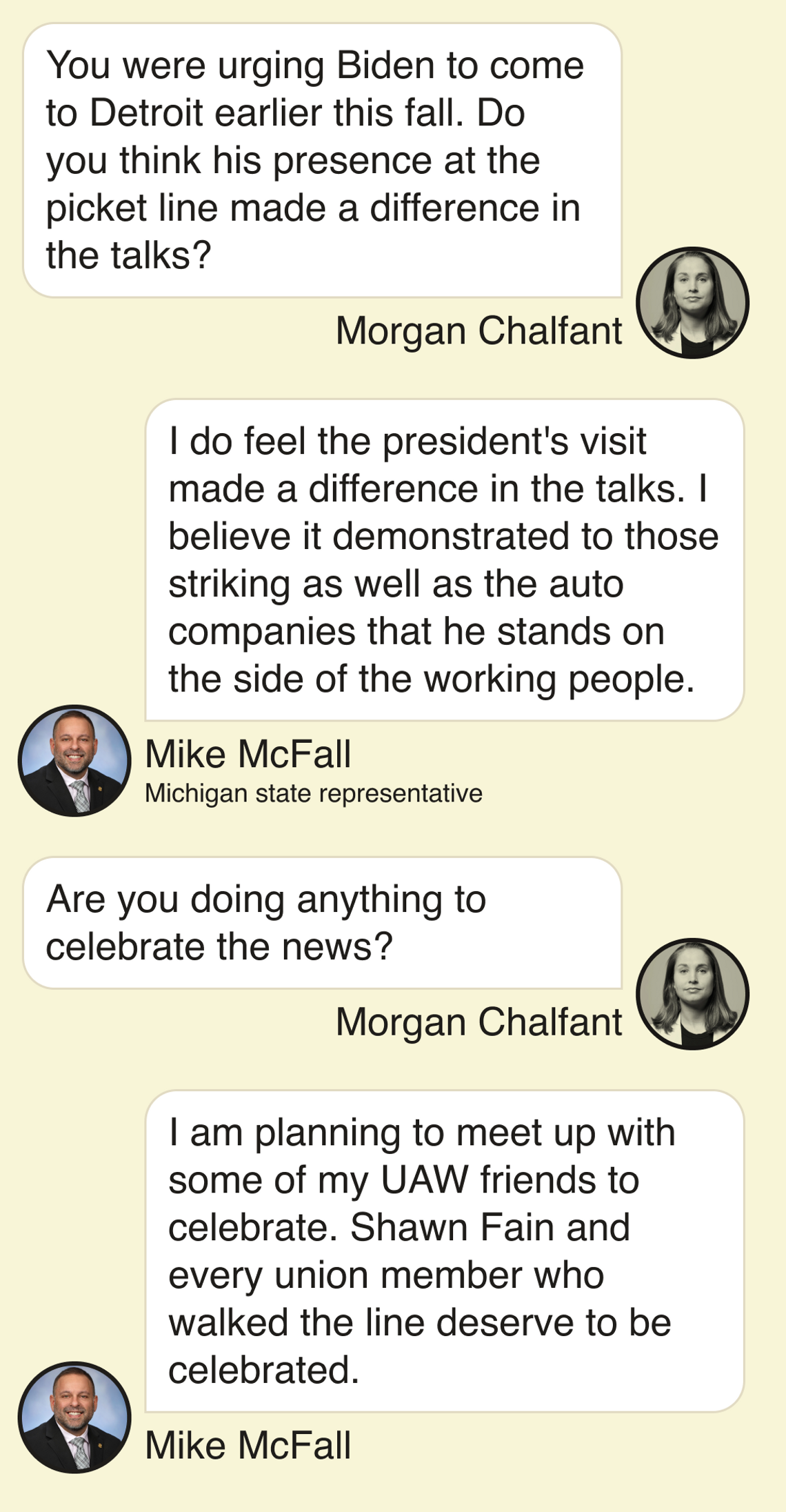 President Biden raged against The New York Times in a private White House meeting early last week, after the Times amplified a Hamas claim that an Israeli airstrike was behind the bombing of a Gaza hospital.
Is Israel "losing the information war" on TikTok?
How a non-profit is digitizing Nigerian history, one newspaper at a time.

Sign up now to get Semafor in your inbox.
Semafor, Inc. 228 Park Ave S, PMB 59081, New York, NY, 10003-1502, USA