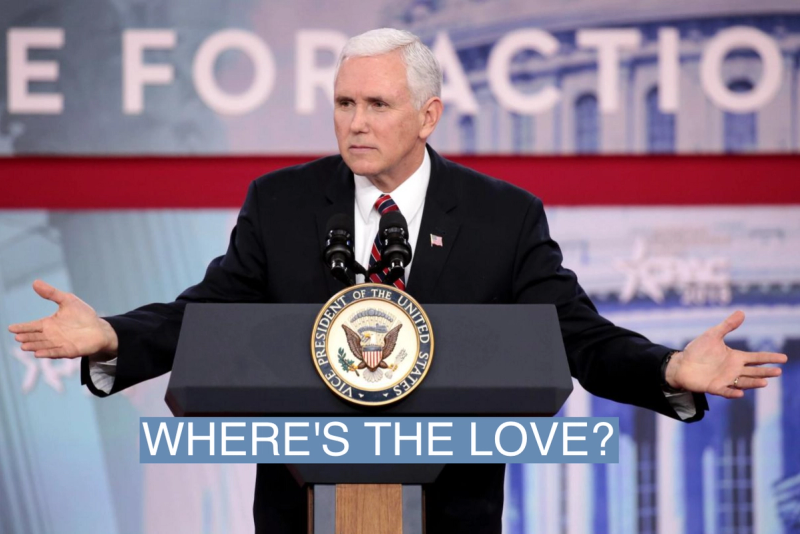 Flickr/Gage Skidmore
THE NEWS
Mike Pence is going all-in on the issue of abortion as he inches closer to a potential 2024 run, throwing his support behind strict legislation that could be a bridge too far for other Republicans. The former vice president's team believes his genuine devotion to the cause could be a key differentiator if he hops into a crowded GOP field.
"I don't think that there is another potential candidate that can rival his record on life," one advisor told Semafor. "I don't think anybody has championed the issue as vocally as he has and prominently as he has."
Pence has long been defined by his deeply devoted Christian conservatism, and since the Supreme Court struck down Roe v. Wade, his advocacy group, Advancing American Freedom, has backed a slew of anti-abortion bills. They've included some of the country's most far-reaching proposals, such as the Life at Conception Act, that would extend protections to embryos by declaring that life begins at the moment an egg is fertilized.
Pence's advisor said his moves haven't been politically "calculated" to outflank his potential 2024 opponents, and that he'd take these stances whether or not he was contemplating a presidential run. But his unapologetic position has already created a sharp contrast with his old boss Donald Trump. 
Despite having appointed the Supreme Court justices who ended Roe, the former president recently blamed hardline anti-abortion voters and politicians for hurting Republicans in the midterms. In an interview with the Daily Signal published Thursday, Pence said he "strongly" disagreed with Trump's comments and argued that candidates with a "​​clear, unambiguous commitment to life" did well in the last election cycle.
SHELBY'S VIEW
It's unclear how many votes, or how much activist support, Pence will win by championing the movement's every goal. So far, anti-abortion activists haven't been willing to set many explicit litmus tests for 2024 hopefuls, and have left open the possibility of backing a candidate who goes less far than the ex-VP.
As of now, the influential Susan B. Anthony Pro-Life America has only drawn one clear red line for candidates: They must voice support for some kind of federal legislation in restricting abortion.
"If they don't … they're disqualified in our books," warned Marilyn Musgrave, Vice President of Government Affairs at SBA. But her organization hasn't demanded that candidates support specific bills or bans after a certain number of weeks. Musgrave added that there would be numerous "great pro-life people running for president," name dropping Florida Gov. Ron DeSantis and Trump.
Brian Burch, president of CatholicVote.org, told Semafor that while Pence deserved credit for his stances, his recent maneuvers don't "automatically transform the electoral landscape," and that anti-abortion groups needed to assess candidates based on their records, as well their promises.
"Donald Trump had some worrisome comments recently over the question of abortion, but of course his record speaks for itself, and I think speaks louder than anything that anyone has said," Burch said.
Instead of enforcing strict purity tests, the anti-abortion movement's leaders mostly seem content for the moment to hang back with their endorsements, and encourage as many candidates as possible to move in their direction.
"Pro-life activists need to be careful and not fall for the media trap, which is: Let's see how far we can get someone to go and then tar and feather any candidate not willing to explicitly do the same," Burch said.
ROOM FOR DISAGREEMENT
In his Daily Signal interview, Pence subtly hinted at his faith that he could pull anti-abortion voters off of Trump, no matter how much some might still like the former president. "Their loyalty is to the cause of life," he said. "Not to any particular candidate. And I think that's as it should be."