The News
A slate of prominent journalists, several of whom cover Elon Musk and the ongoing changes at Twitter, were suddenly suspended from the platform Thursday evening. Musk later tweeted that at least some of them got a 7-day suspension for "doxxing" him.
The reporters affected included:
Ryan Mac, a New York Times tech reporter
Donie O'Sullivan, who covers misinformation for CNN
Drew Harwell, a tech reporter at The Washington Post
Aaron Rupar, a freelance reporter who is known for reposting viral political clips on Twitter
Matt Binder, a reporter at Mashable
Micah Lee, the director of information security at The Intercept
Keith Olbermann, a sports and political commentator who has been publicly critical of Musk
Linette Lopez, a reporter at Business Insider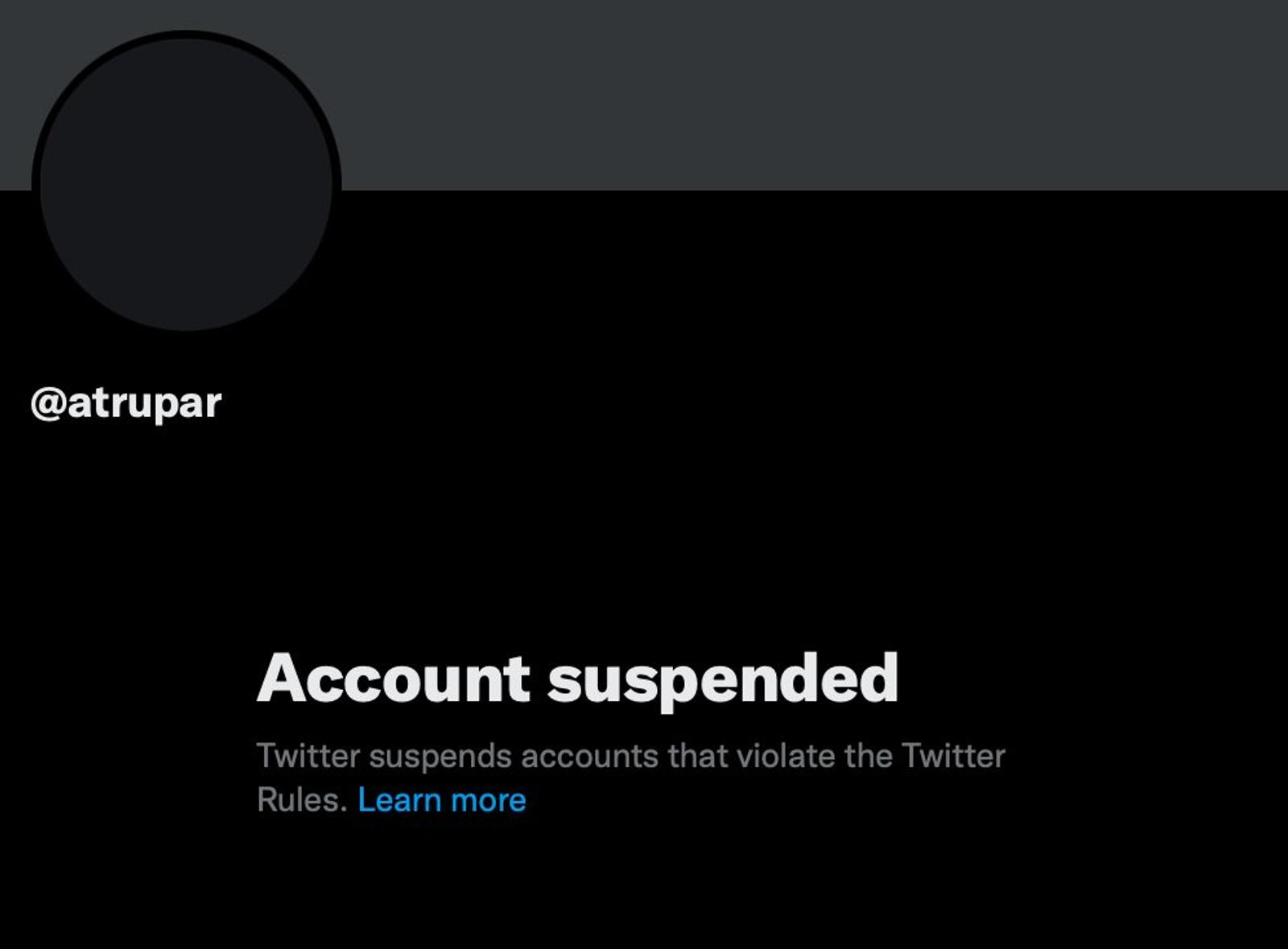 In response to the suspensions, Twitter's head of trust and safety Ella Irwin told the Verge's Alex Heath: "Without commenting on any specific accounts, I can confirm that we will suspend any accounts that violate our privacy policies and put other users at risk."
She referred to Twitter's change in policy that now prohibits the sharing of live location information, Heath said.

Know More
Mastodon, a competitor to Twitter, was also suspended Thursday after tweeting that @ElonJet — an account that posts publicly available information about Musk's private jet travel — remains active on its own platform.
The @ElonJet account was suspended from Twitter Wednesday, after Musk said the platform didn't allow the sharing of someone's current location.
Musk later claimed that some of the journalists were suspended for seven days for violating Twitter's policy on live location sharing.
"They posted my exact real-time location, basically assassination coordinates, in (obvious) direct violation of Twitter terms of service," he tweeted on Thursday night.
Harwell, Rupar, and O'Sullivan had all tweeted about the @ElonJet saga shortly before they were suspended.
Semafor has reached out to Twitter for comment.

Step Back
Since buying Twitter earlier this fall, Musk has pledged to be a champion for free speech on the platform, and said he would loosen some of Twitter's content moderation rules. He has reversed suspensions for several right-wing personalities and commentators who had previously been banned for breaking Twitter's rules, including former President Donald Trump.
In April, shortly after announcing he would buy Twitter, he tweeted: "I hope that even my worst critics remain on Twitter, because that is what free speech means."

Quoteworthy
New York Times spokesperson Charlie Stadtlander said in a statement that the suspension of "a number of prominent journalists, including The New York Times's Ryan Mac, is questionable and unfortunate."
"Neither The Times nor Ryan have received any explanation about why this occurred. We hope that all of the journalists' accounts are reinstated and that Twitter provides a satisfying explanation for this action."