The News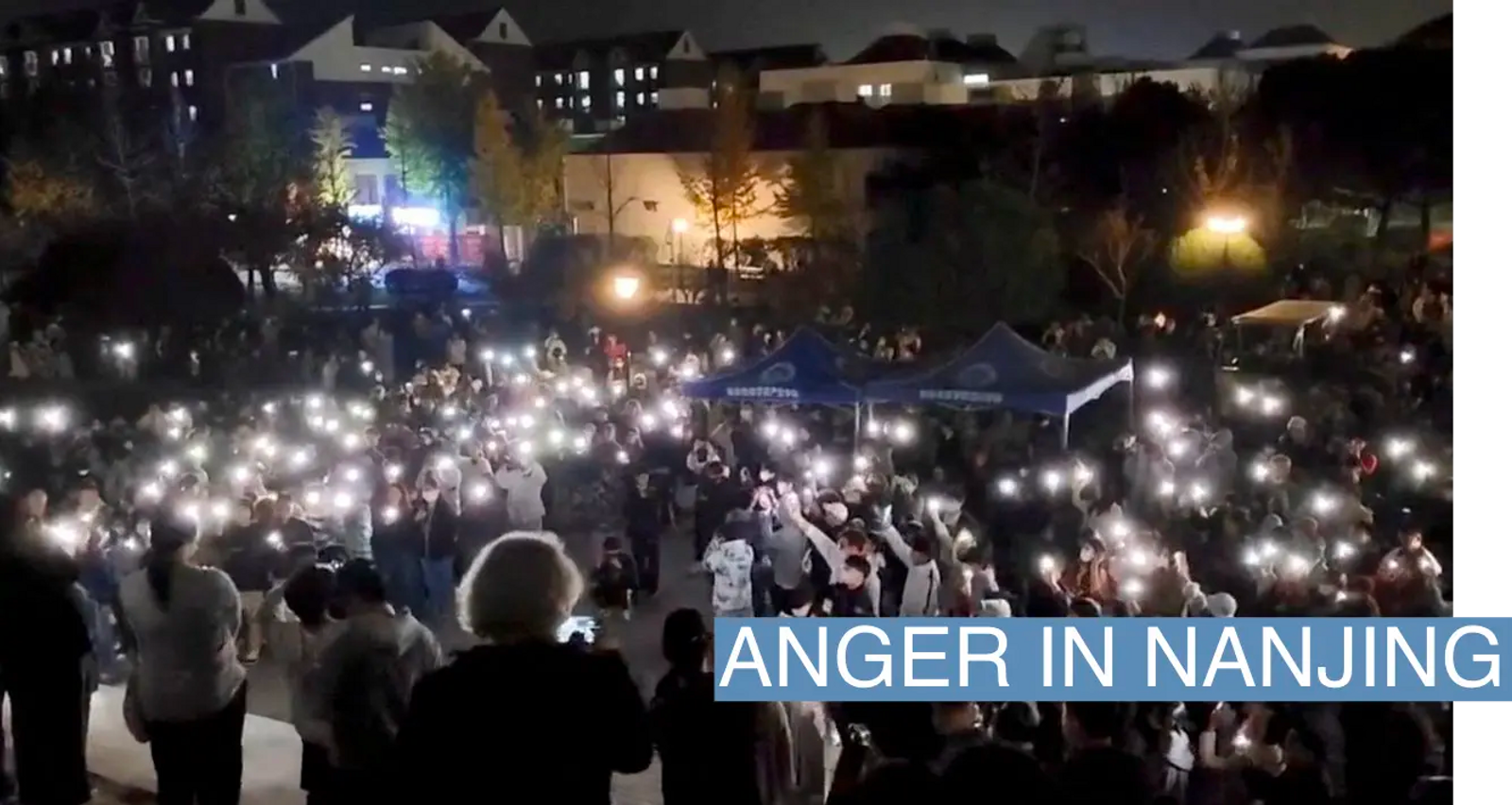 Several cities in China — including Shanghai, Wuhan, and Beijing — saw protests over the country's restrictive zero-COVID policy. In one protest in Shanghai, demonstrators called on Chinese leader Xi Jinping to resign, an astonishing act of defiance toward the ruler, Bloomberg reported.

Know More
China has seen record numbers of COVID-19 cases in recent days, with the authorities responding by announcing widespread lockdowns, despite outlining new policies this month that amounted to a slight loosening of pandemic controls.
Both the number and size of the demonstrations were unusual: Chinese authorities typically crack down on even the slightest dissent, both online and in person.
The latest protests appear to have been triggered by a widely circulated video of firefighters struggling to put out a blaze in Urumqi, the capital of the western Xinjiang region, ostensibly because they could not fully access the building due to COVID-19 restrictions. Ten people reportedly died in the blaze.

What Next
The authorities have limited options to address protesters' frustrations with zero-COVID. China cannot easily lift its zero-COVID restrictions both because they are tightly tied to Xi's leadership but, more importantly because of fears the country's health care system could not cope with the expected number of new infections that would result from an opening.
A smaller proportion of China's elderly are fully vaccinated than their counterparts in the U.S., Germany, and Japan, and the country has insufficient ICU facilities to cope with a surge in cases.

Expert View
William Hurst, professor of Chinese development at Cambridge University, tweeted that the protesters, "by taking up slogans and frames of generalised dissent ... are crossing a boundary."
David Moser, a Chinese linguistics expert and a veteran academic analyst of the country, described the protests as a "serious test of [Chinese Communist Party] governance."