The Videos
Videos from Beijing, Shanghai, and Urumqi appear to show large-scale protests break out on Friday against zero-COVID lockdowns in China, as cases skyrocket nationwide.
Residents of several Urumqi districts were seen jumping over barricades and storming the city hall, with some waving the flag of China and singing the national anthem. The protests were reportedly sparked after video began circulating of an Urumqi resident being beaten by police.
Dozens of armed police officers appeared to stop protesters from moving forward. Semafor could not independently verify the footage.
In Beijing, residents in at least two neighborhoods were seen confronting guards setting up blockades, and at one point, the crowd appeared to take over a busy road, forcing vehicles to a halt.
Residents in one Shanghai neighborhood also clashed with police after the district was ordered under lockdown, with video showing people shouting obscenities as officers pinned someone to the ground.

Step Back
New daily COVID cases in China have surpassed the most recent spike in April, with CNN reporting more than 32,000 cases on Thursday.
While China has announced plans to scale back some lockdown protocols, authorities have continued to lockdown districts in major cities facing outbreaks, leading to pushback from increasingly frustrated residents grappling with food shortages, economic fallout, and police brutality.

The View From Weibo
Chinese social media users managed to evade online monitors on Friday, with hundreds of posts expressing solidarity with Urumqi's demonstrators.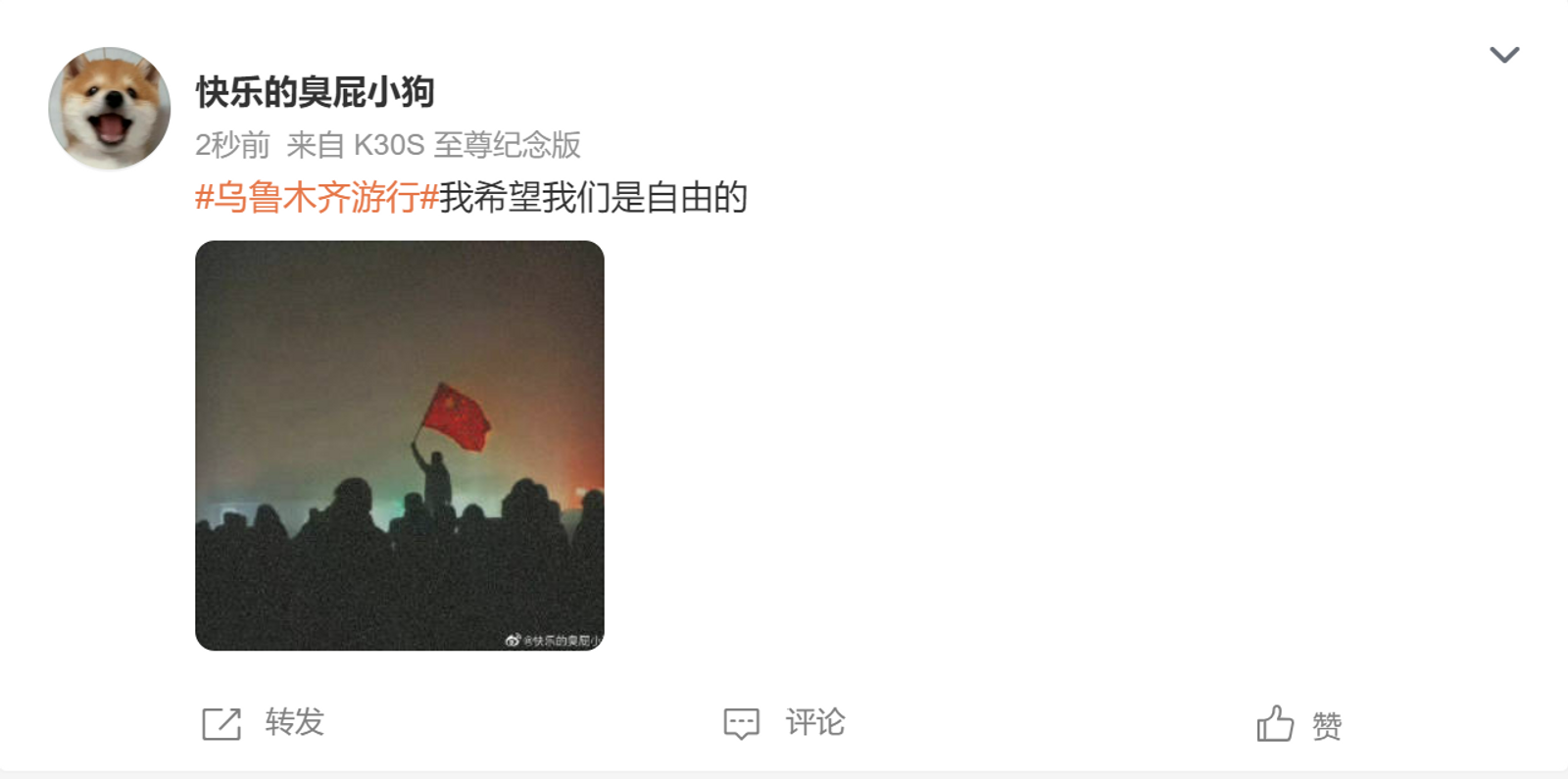 The hashtag #UrumqiProtests had more than 5 million views on Weibo. Many shared photos of protesters waving the flag of China. Some reposted the lyrics of the national anthem — "Arise, all those who refuse to be slaves" — noting that it was the first time they had heard residents singing the national anthem during protests.