TRACKING THE RESULTS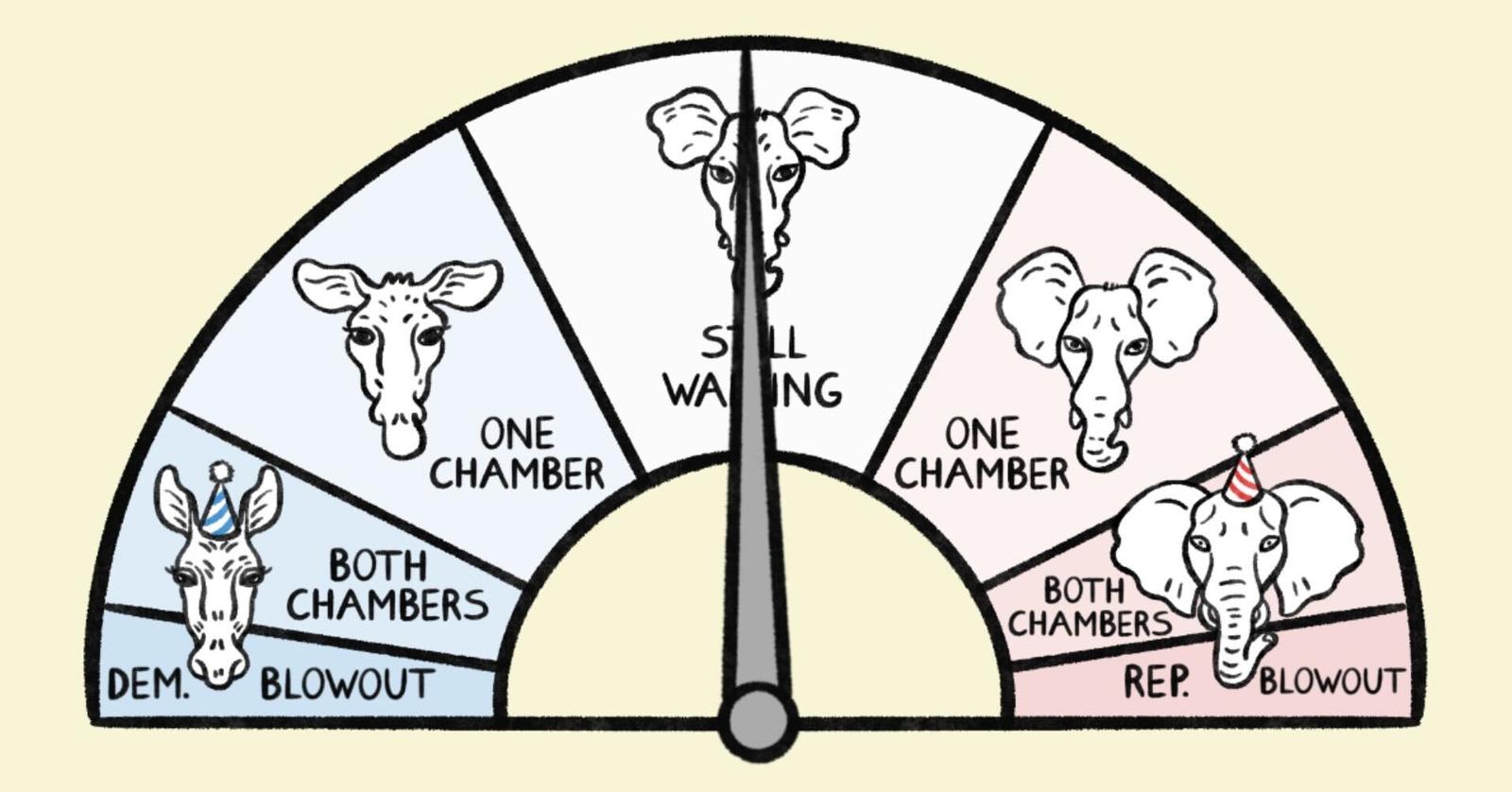 Welcome to our live blow-by-blow coverage of the midterms as election results come in with reporting and analysis from our whole team. And check out our other stories as the mood of the electorate becomes clearer.
— Benjy Sarlin

1:02 AM
Democrats were already playing the blame game heading into Tuesday over what they thought would be monumental losses. Instead, as I sign off for the night, there's at least an outside chance they hold the House (though New York is looking good for Republicans) and they look well-positioned to potentially hold or even gain a seat in the Senate. Many key races will take days, potentially weeks to call, and the picture may improve for the GOP in that time, but the more optimistic "red wave" scenarios Republicans floated have already crashed.
That means the recriminations will be coming mostly on the GOP side in the morning, with some conservative commentators already asking whether Donald Trump's outsized role in the party is dragging them down and whether Ron DeSantis — a rare Republican who dominated his race — might have a better approach. There could also be implications for House Minority Leader Kevin McCarthy, whose path to the Speakership (or a functional one, at least) could be more complicated even if Republicans narrowly carry the majority.
Thanks for watching the returns come in with us at Semafor and I hope you'll look for our analysis overnight and in our newsletters Principals and Americana (sign up here!). Now go get some sleep, we'll be waiting for you in the morning.
— Benjy Sarlin

12:58 AM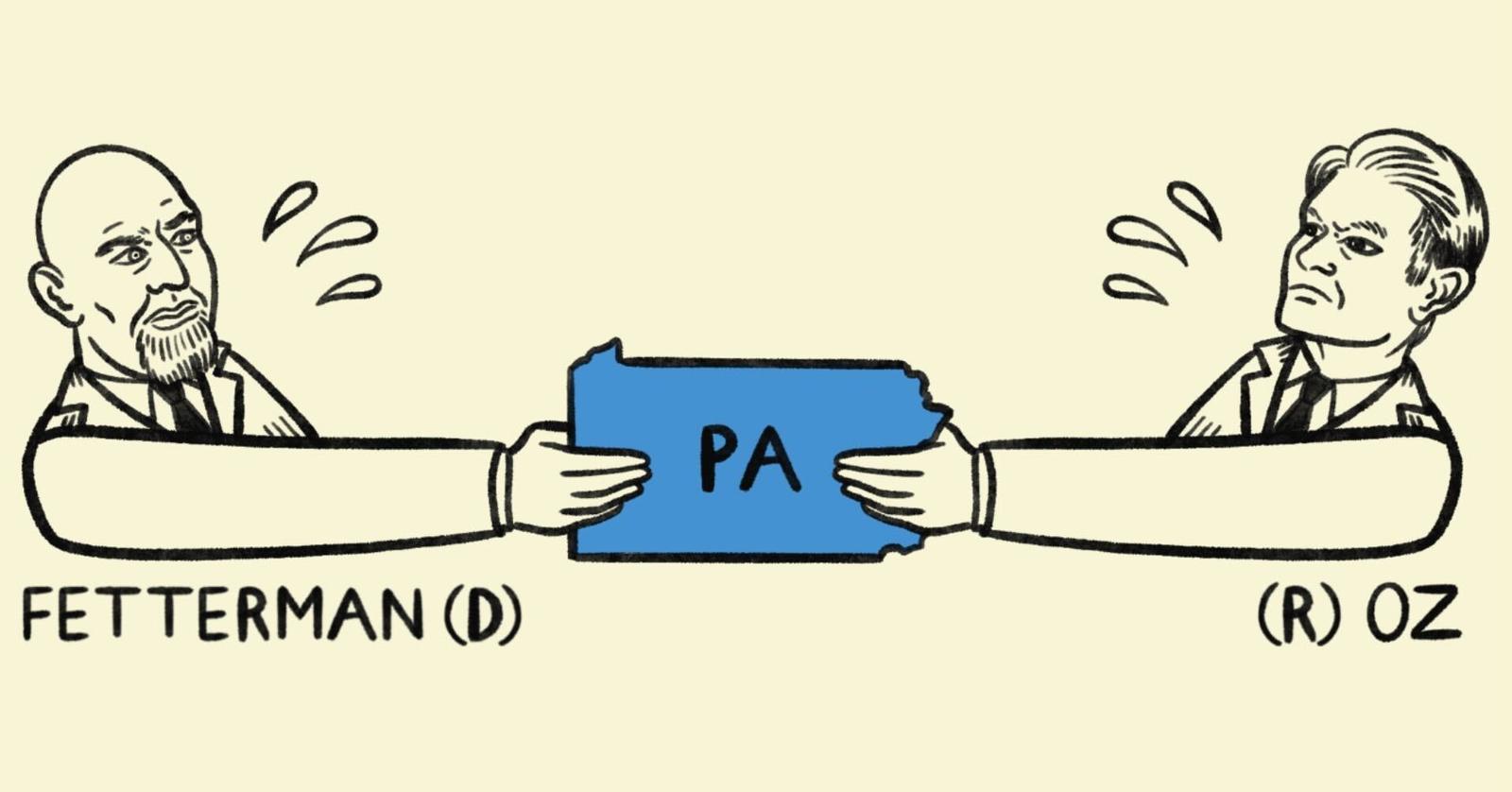 Democratic Lt. Gov. John Fetterman has defeated Republican Dr. Mehmet Oz in Pennsylvania's all-important Senate race. Fetterman led Oz in polls for most of the campaign season, but had to overcome questions about his health after suffering a stroke immediately before the primaries.
— Benjy Sarlin

12:24 AM
Michigan voters passed a constitutional amendment that added abortion rights to the state constitution. The margin had narrowed in the race's final weeks, as conservatives opposing the measure falsely warned that passage could lead to children getting gender surgeries without their parents' approval.
— Dave Weigel

12:05 AM ET
Simply put, control of the House is an open question right now, a possibility few in either party entertained heading into tonight. NBC News is projecting, based on current results, that Republicans would win a bare two-seat majority of 219.
The famed New York Times "needle" still gives Republicans a 75% chance of winning at least a majority right now, but at this point in the evening in 2018 the House had been called for Democrats long ago.
There's plenty of votes to come in and some key races may take days, even weeks to call, but no one should be making any assumptions at this point.
— Benjy Sarlin

12:04 AM ET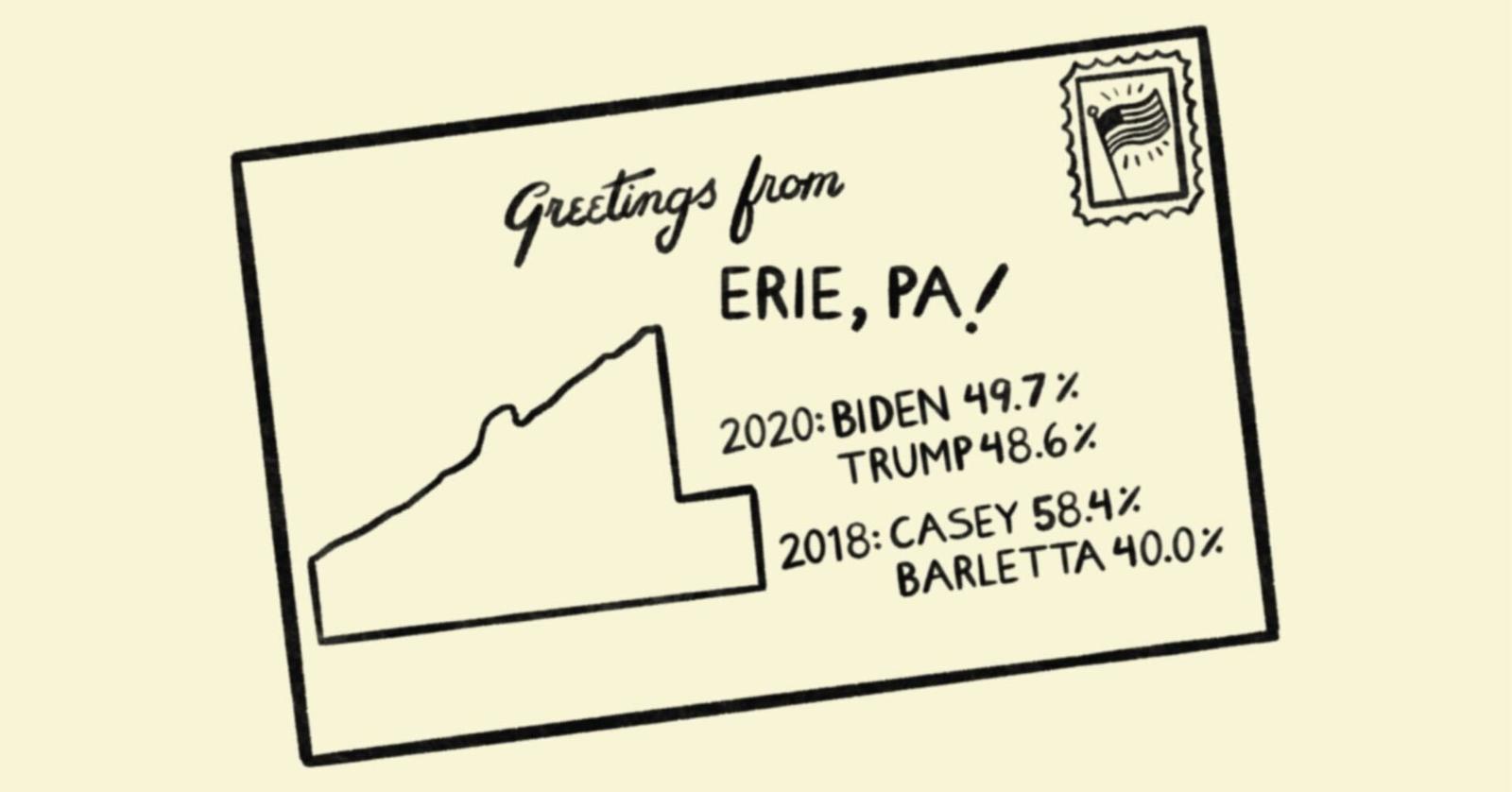 John Fetterman has kept his lead in Pennsylvania's U.S. Senate race by running slightly ahead of Joe Biden's 2020 margins across the state. One example: Erie County, which both Donald Trump and retiring Sen. Pat Toomey carried in 2016. With nearly every precinct reporting, Fetterman leads there by 9 points, a show of strength in the sort of working class white areas his campaign had promised it could over-perform in.
— Dave Weigel

11:34 PM ET
On the surface, a defeated candidate conceding to their challenger couldn't be a more normal development on an election night. But Republican Don Bolduc was a prominent "Stop the Steal" candidate, making the concession to New Hampshire Senator Maggie Hassan notable. It's worth keeping an eye on how similar candidates respond if, as seems likely now, Republicans have a disappointing night.
— Benjy Sarlin


11:29 PM ET
Gov. Kathy Hochul defeated Republican Lee Zeldin in New York's governor's race. NBC News project. Zeldin, a Trump ally who represented Eastern Long Island, unexpectedly became a competitive opponent in the final months of the race.
— Kadia Goba

11:24 PM ET
MAR-A-LAGO, Florida — As news of a Trump appearance began filtering through the ballroom at Mar-a-Lago, guests began lining up — positioning themselves to get the best glimpse of the former president. Just around 10:00 PM ET, Trump re-entered to give a brief speech on the ongoing election results, this time to a much fuller room and a round of applause.
"Interesting evening," Trump told the press before making his way onto the stage.
Once on stage, Trump began touting his endorsements, calling the numbers "amazing" before listing various Republican candidates he backed who are currently leading in the vote count – including J.D. Vance and Ted Budd.
Following his short speech, Trump mingled with the crowd before settling at a front-row table with some of his advisors, including David Bossie and Boris Epshteyn. Nearly an hour after entering the ballroom, Trump remains at the table, chatting and watching election results roll in on one of the eight big-screen TVs scattered around the room – this one tuned into Fox News.
— Shelby Talcott

11:03 PM ET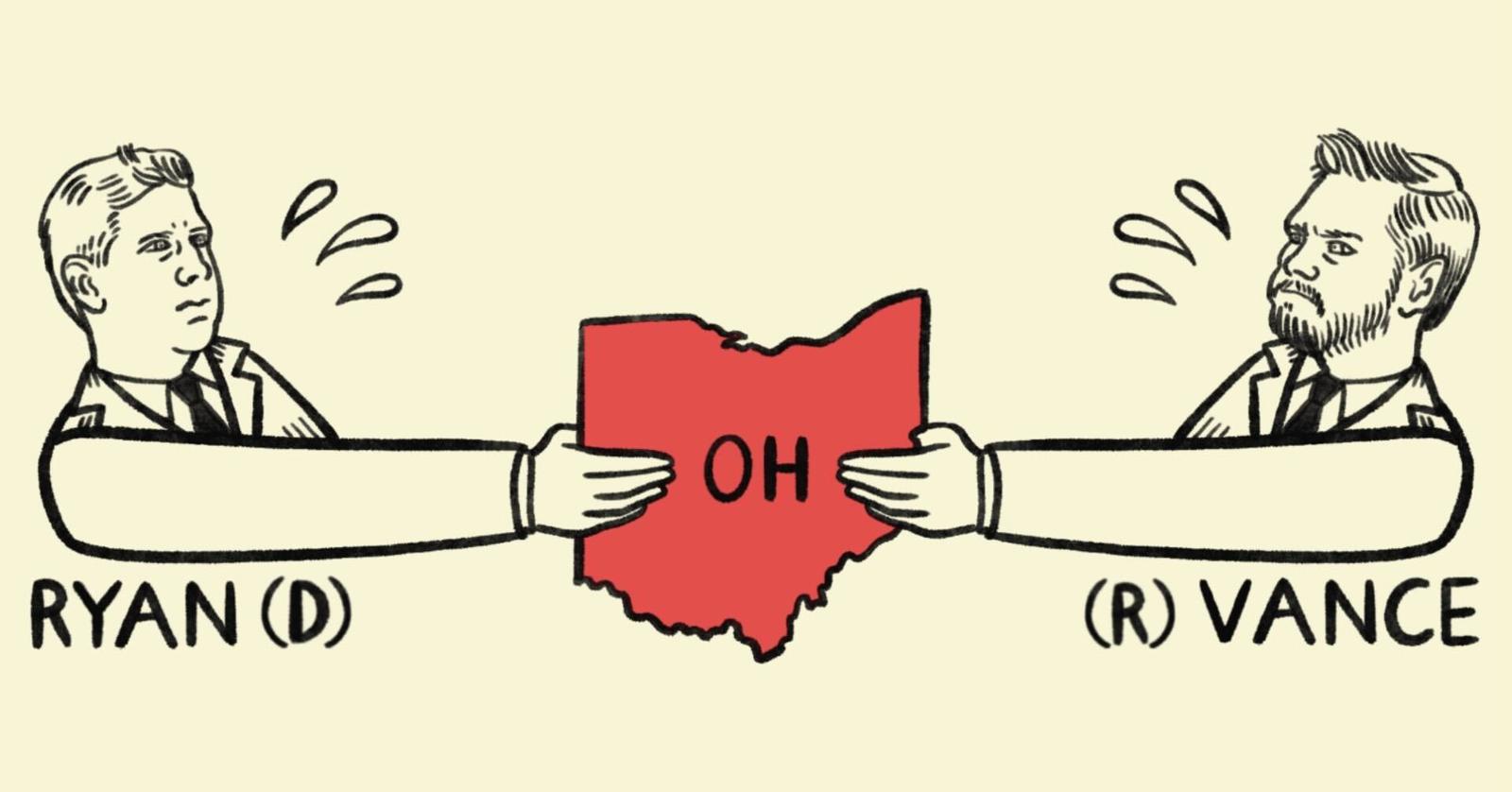 Republican J.D. Vance has defeated Democratic Congressman Tim Ryan in Ohio's Senate race, NBC News projects. Vance, a popular author and Trump critic turned Trump ally, faced a surprisingly tough race from Ryan, which drew in major outside spending from national groups.
— Benjy Sarlin

10:35 PM ET
Democrat James Roesner has become the first transgender man in US history to win a state legislature race. The Concord Monitor reports that Roesener wins New Hampshire House District 22, Ward 8. Also Democrat Maura Healey becomes the nation's first lesbian governor after winning the Massachusetts Governor race. There are other races still in play around the nation including in Oregon where Democratic candidate Tina Kotek leads in the Governor's race. The 2022 election is the first time in U.S. history that LGBTQ candidates ran in all 50 states.
— Steve Clemons

10:03 PM ET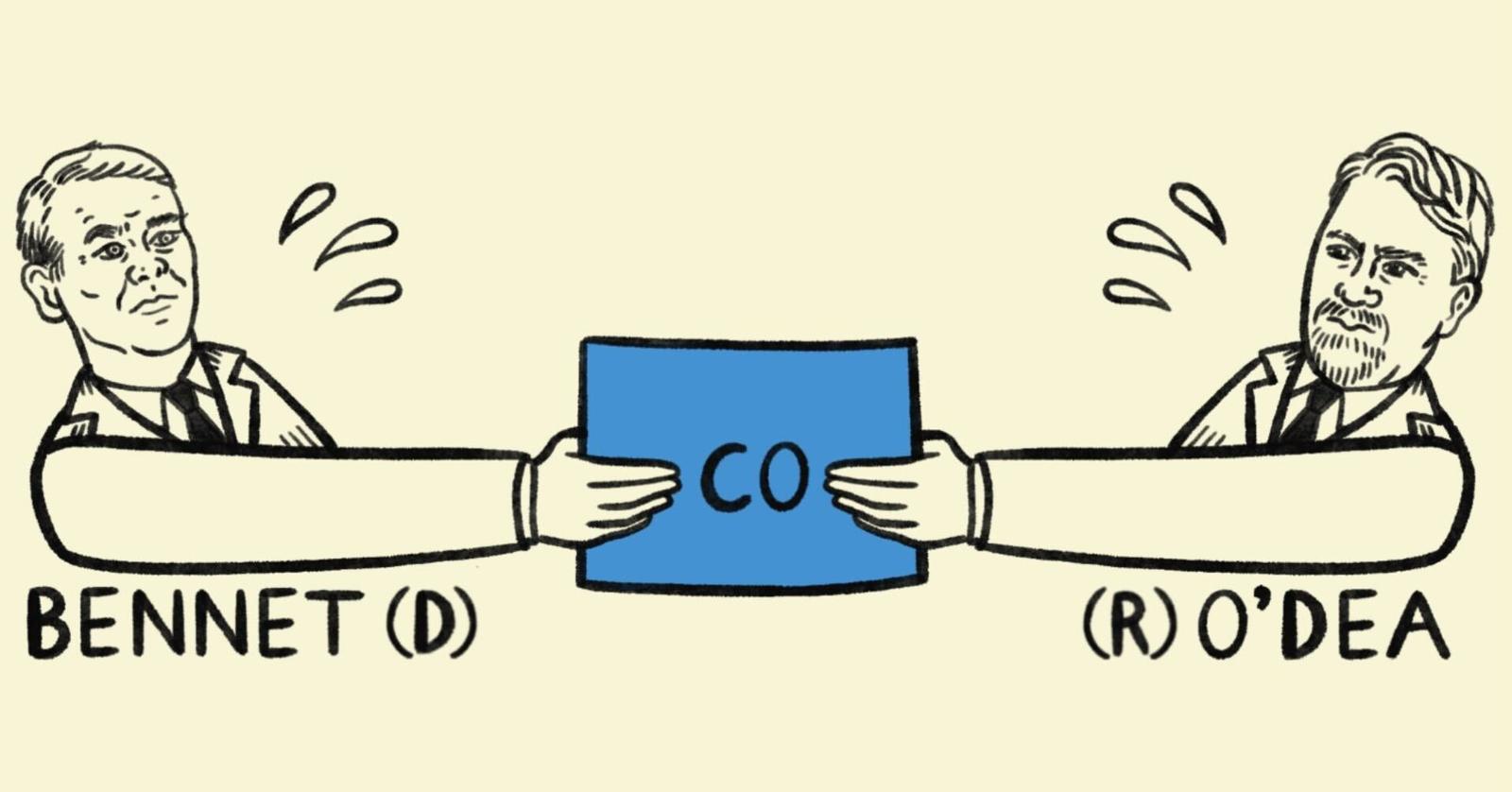 Sen. Michael Bennet's re-election in Colorado, which multiple networks projected almost immediately, says a lot about the limits of the GOP's reach this year. Republican nominee Joe O'Dea won the primary and got plenty of attention for breaking with Donald Trump and his party's right wing. But he didn't threaten the Democrats' coalition anywhere – the highly educated and diverse electorate in Denver and its suburbs looks exactly like it did when Biden won the state by 13 points.
— David Weigel

10:01 PM ET
Two Virginia House Democrats at risk of losing their races to Republicans may keep their seats. Democratic Rep. Jennifer Wexton was reelected, defeating Republican challenger Hung Cao in Virginia's 10th congressional district, CNN projected. Abigail Spanberger in Virginia's 7th congressional district is currently leading with 88% of the vote in.
Democrats were concerned that both seats could be overtaken in a red wave. Wexton's district was particularly Biden-friendly territory. Another closely-watched Virginia race – Rep. Elaine Luria's seat – has yet to be called.
— Morgan Chalfant

9:35 PM ET
Governor Greg Abbott has defeated Beto O'Rourke, Fox News projects. O'Rourke previously ran for Senate in 2018 and president in 2020 and Democrats hoped he could channel popular frustration over an energy crunch and a school shooting in Uvalde, but the race was not considered seriously competitive by election day.
— Benjy Sarlin

9:18 PM ET
Democrat Seth Magaziner is the winner against Republican Alan Fung in Rhode Island's Second Congressional District, local station WPRI projects. It's a predominantly Democratic seat, but Fung — a moderate former mayor — was considered an exceptionally strong candidate. Assuming the results are confirmed, It's one of the first highly competitive races to be called tonight, with the vote count still slowly chugging along in multiple states.
—Benjy Sarlin

8:46 PM ET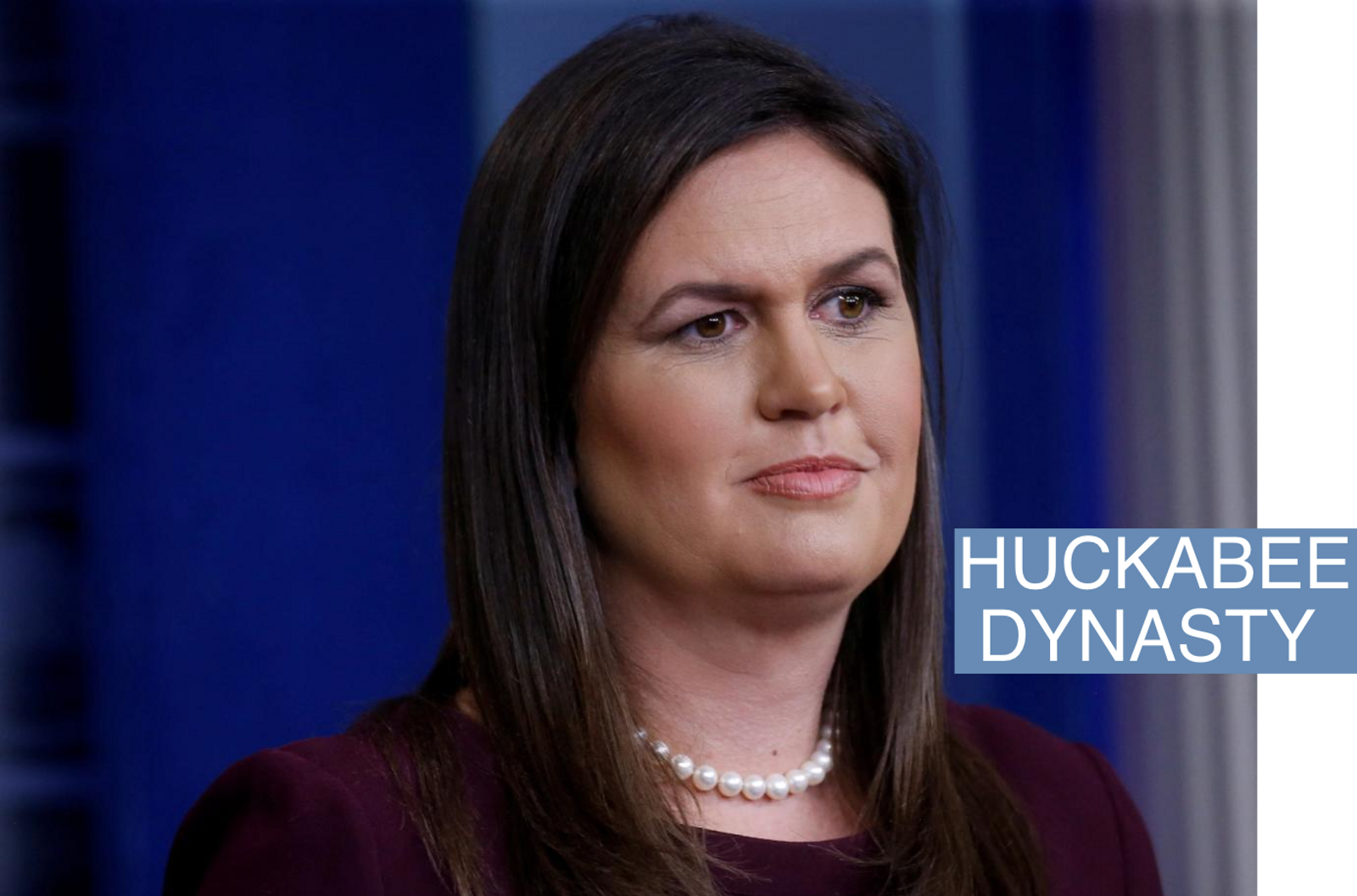 Former Trump White House press secretary Sarah Huckabee Sanders easily won the race for Arkansas governor, defeating Democrat Chris Jones. It's a job that her father, Mike Huckabee, held for over 10 years. Huckabee Sanders, who will be the first female governor of Arkansas, served as former President Trump's second White House press secretary.
— Morgan Chalfant

8:07 PM ET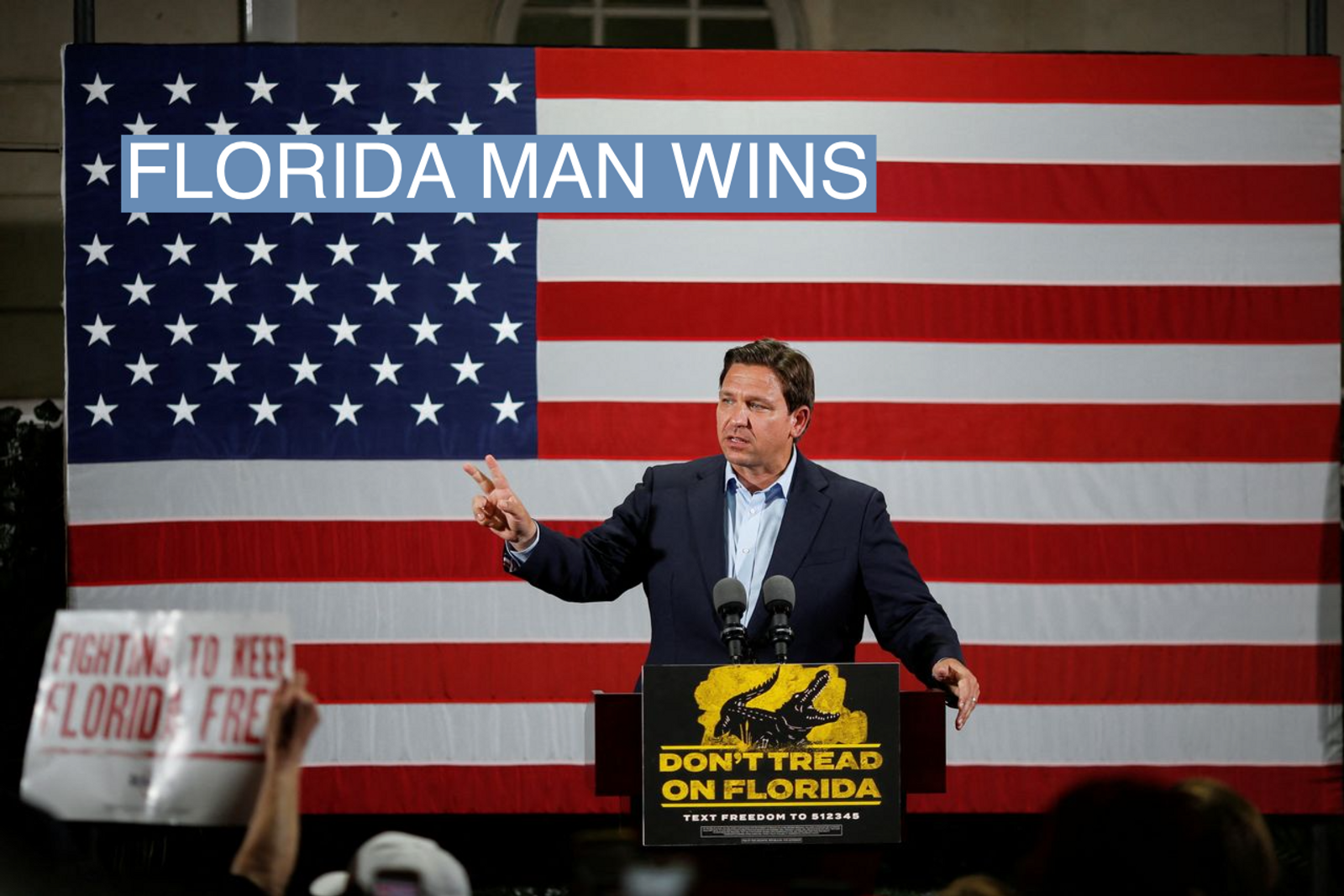 Florida Governor Ron DeSantis is projected to win re-election amid a historic night for Republicans in the Sunshine State, multiple networks project.
Miami-Dade County is delivering for Republicans, and DeSantis is going to be the first GOP candidate for his office to carry it since Jeb Bush did 20 years ago. He's also handily winning Osceola County, Florida's second-largest majority-Latino county, which went Democratic by 21 points four years ago, and 14 points in 2020. With 92 percents of precincts counted, DeSantis is winning there by 7.
— Dave Weigel

8:05 PM ET
Democrat Wes Moore is projected to become the first African American governor of Maryland, according to the AP. Republican Governor Larry Hogan is leaving after two terms in office and Republicans nominated a Trump-supporting candidate he opposed, Dan Cox, with little appeal in the blue state.
— Benjy Sarlin

7:58 PM ET
Miami-Dade County is delivering for Republicans, and Gov. Ron DeSantis is going to be the first GOP candidate for his office to carry it since Jeb Bush did 20 years ago. He's also handily winning Osceola County, Florida's second-largest majority-Latino county, which went Democratic by 21 points four years ago, and 14 points in 2020. With 92 percents of precincts counted, DeSantis is winning there by 7.
— Dave Weigel

7:57 PM ET
New Hampshire's count doesn't speed up til 8 p.m., but the first ballots in the town of Rochester look good for Sen. Maggie Hassan. She lost the town by 300 votes in her razor-thin 2016 victory, with hundreds more going to conservative third party candidates. With two-thirds of precincts reporting, Hassan is up by 100 votes over Republican Don Bolduc.
— Dave Weigel

7:38 PM ET
Ohio Republican Governor Mike DeWine is projected to win re-election, NBC News projects. He was heavily favored, but the early call with barely any votes counted could indicate the GOP may be in for a strong night there.
—Benjy Sarlin

7:32 PM ET
Department of Homeland Security officials are monitoring a "handful" of possible distributed denial-of-service (DDoS) attacks impacting websites associated with state elections offices and campaigns, including one that caused an outage of the Mississippi Secretary of State website, a senior official with DHS's Cybersecurity and Infrastructure Security Agency told reporters. DDoS attacks disrupt websites by overwhelming them with traffic. The official stressed that the attacks even when successful do not affect the vote tabulation or counting process. "There is no specific or credible threat that is disrupting election infrastructure," the official said.
The official also dismissed unsupported claims of electoral fraud from former President Trump and others prompted by technical issues with voting systems in Arizona's Maricopa County.
"We have no indication of malfeasance or malicious activity," the CISA official said. "It is a technical issue and they have resolved it."
— Morgan Chalfant

7:17 PM ET
MAR-A-LAGO, FLORIDA — At Trump's Mar-a-Lago election night party, guests are continuing to slowly file in, bracing a hurricane warning as election night gets underway. Trump himself made a brief appearance, stopping by to chat with the press and expand on earlier statements where he threatened to tell the press "things about" Florida Governor Ron DeSantis "that won't be very flattering" should he run in 2024.
"It'd be like anybody else that runs. If somebody runs, then you have to bring out the best. I'm not sure he would want to run, we'll see. In the meantime, you know, I'd like him to win. I voted for him, and I'd like him to win," Trump said.
The former president also spoke about Minority Leader Mitch McConnell, just hours after telling Fox News he'd "be out in two minutes" should Trump win in 2024. Trump blamed McConnell in part for current inflation woes, adding that he "could see somebody" fighting for McConnell's current position.
"That'll be up to the senators," Trump said on whether he'd like to see Sen. Rick Scott, R-Fla. take his place.
— Shelby Talcott

6:55 PM ET
Nevada Democrats pushed back on independent reports suggesting a potential Republican wave there, telling Semafor that their internal vote modeling shows tight races for every statewide office, with margins of less than 3 points. They were not seeing separation between candidates at the top and bottom of the ballot – a potential boost for Jim Marchant, the GOP nominee for Secretary of State who leads a project to elect like-minded MAGA conservatives who believe the 2020 race was stolen.
— David Weigel

6:10 PM ET
Donald Trump, who has played a larger role in his party's direction this midterm cycle than any modern former president (much to the chagrin of some Republicans), is setting expectations early.
— Benjy Sarlin

5:33 PM ET
Shared network exit polls conducted by Edison Research found 7 in 10 voters were unhappy with the direction of the country, in line with pre-election polls. President Biden's approval rating is 45%, per CNN, but only about half of voters said he was a factor in their vote.
Given a menu of options, voters chose inflation as their top concern (32%) followed by abortion (27%), crime (12%), gun policy (12%) and immigration (10%), NBC News reported. About 44% of Republicans named inflation as their top issue, while 46% of Democrats said abortion.
Republicans were more trusted on every issue except abortion, where Democrats enjoyed a 10-point advantage.
Take these numbers with a giant grain of salt, however: Early exit polls are updated and re-weighted as more data comes in, including the results of the elections.
— Benjy Sarlin

5:30 PM ET
While we wait for the results to come in, here's some reading you'll want to bookmark on how to watch the election returns like a pro.
Dave Weigel has a breakdown of what to watch every hour as polls close and bellwether counties and races come in. He also has a piece on the burning political questions that tonight's results will finally answer. That piece was featured in his national politics newsletter Americana, which you can sign up for here.
Also check out our morning edition of Principals, our daily Washington newsletter, for some news on the precriminations among Democrats from Kadia Goba and Trump's turn toward the 2024 cycle from Shelby Talcott. You can sign up here as well.
— Benjy Sarlin