The News
Mar-a-Lago, Florida — Former President Donald Trump announced Tuesday that he is running for president in 2024.
"In order to make America great and glorious again, I am tonight announcing my candidacy for President of the United States," Trump told a crowd of supporters at his Mar-a-Lago residence in Florida.
He filed paperwork with the Federal Election Commission before his speech Tuesday night.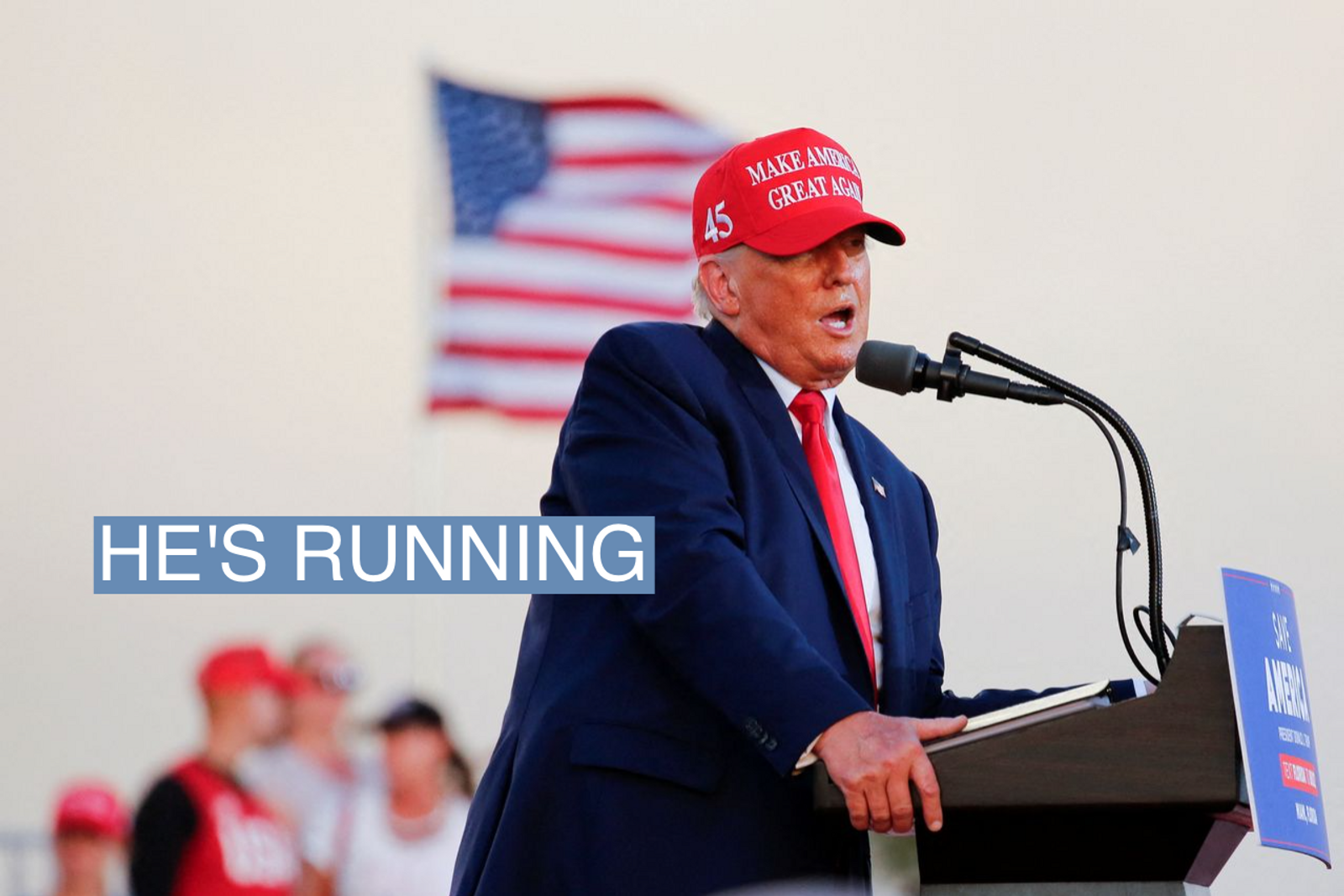 Know More
"America's comeback starts right now," Trump said to the cheering crowd at Mar-a-Lago. He was introduced as the "next president" of the United States.
"Just as I promised in 2016, I am your voice," he said during the speech. "The Washington establishment wants to silence us but we will not let them do that."
Rumors have circulated for over a year regarding when the former president planned to make his announcement, but for many months no one appeared sure of when exactly he'd drop the news. There was speculation that he'd announce the week of November 14 — a relief for many of his aides who had urged him to wait until after the midterms.
Trump also considered announcing it at a Nov. 7 rally for J.D. Vance, but instead told supporters at the rally that he'd be making a "very big announcement" on November 15.

Shelby's view
Tuesday night's announcement will likely allow Trump to knock off some, though certainly not all, of his potential 2024 competition. He's also positioned himself as the first to announce a 2024 presidential bid.
Florida Governor Ron DeSantis, in particular, is seen as Trump's biggest possible contender, though he's made no public acknowledgement regarding any plans to run for president. Trump, aware that DeSantis is seen as his biggest rival, has ramped up his attacks against the governor after he won re-election handily the night of the midterms.
Still likely to face several contenders in his third bid for the presidency, Trump is also walking wounded after many conservatives blamed him for Republicans' lackluster midterm results.
Conservative media in particular revolted against Trump following the midterms — and many took their criticism of him a step further, openly touting DeSantis as the next leader of the Republican Party.