The News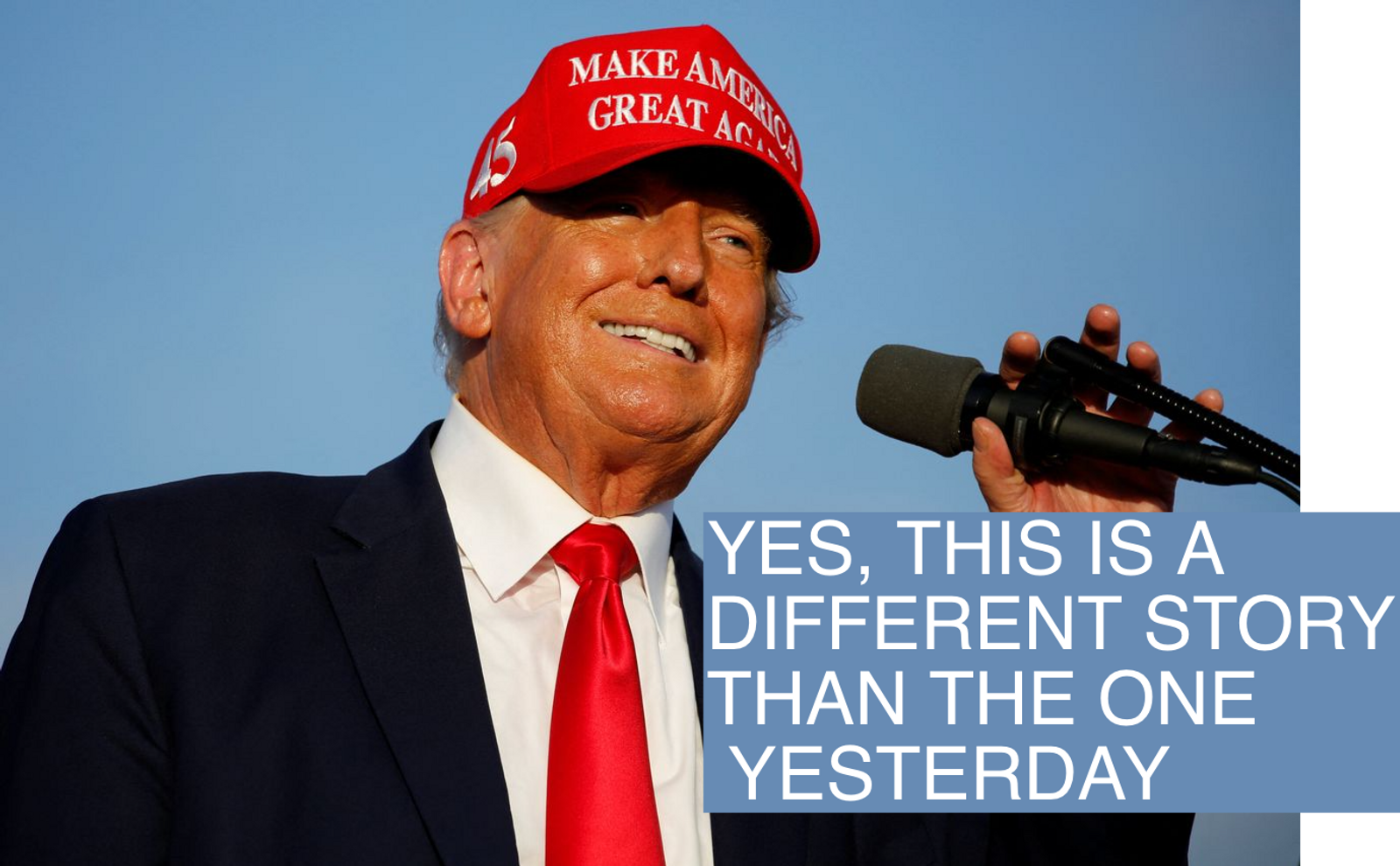 Former President Donald Trump is considering announcing his presidential run at his campaign rally in Dayton, Ohio on Monday evening, two sources confirmed to Semafor. A third source, meanwhile, noted they've heard "rumblings" of an impending announcement but nothing definitive.
The rumor is one of many announcement dates to be floated in the press over a period stretching all the way back to last year. Those close to Trump note that nothing is set in stone.
Axios' Jonathan Swan was first to report on the latest speculation, tweeting that the rally – which will feature Republican Senate candidate J.D. Vance – will be "closely watched by" members of the GOP. There's also been speculation regarding an announcement the week of November 14, underscoring just how hectic and unpredictable Trump's decision-making can be at times.
Two people familiar with Trump's thinking pointed out that while announcing on Monday would be before the midterms – a date that many of Trump's aides heavily pushed as a red line – it's so close to election night that it's unlikely to affect any race outcomes. Still, others would like him to wait and three people close to Trump told Semafor that they're betting this will end up as another false alarm.
One Republican strategist said they "have a hard time believing that Trump will announce until the GOP has the Senate in the bag."
When news of a potential November 14 announcement broke, Trump spokesman Taylor Budowich dismissed "the never ending media speculation and rumors." Budowich also noted at the time that Trump believes "Americans should go vote up and down the ballot for Republicans."

Shelby's view
Given the multiple announcement trial balloons over the past year, many are rightfully approaching this latest date with skepticism. It's possible the former president is frustrated that his "Ron De-Sanctimonious" hit over the weekend against DeSantis drew significant pushback on the right, and is starting a rumor to make national Republicans, many of whom have loudly urged him to focus on the midterms instead, sweat a little.
That said, Trump can act impulsively and Semafor previously reported that his announcement date often changes depending on his mood. A potential Monday reveal seems like a prime example.