The News
Adidas has cut ties with Kanye West in the wake of antisemitic comments made by the rapper earlier this month.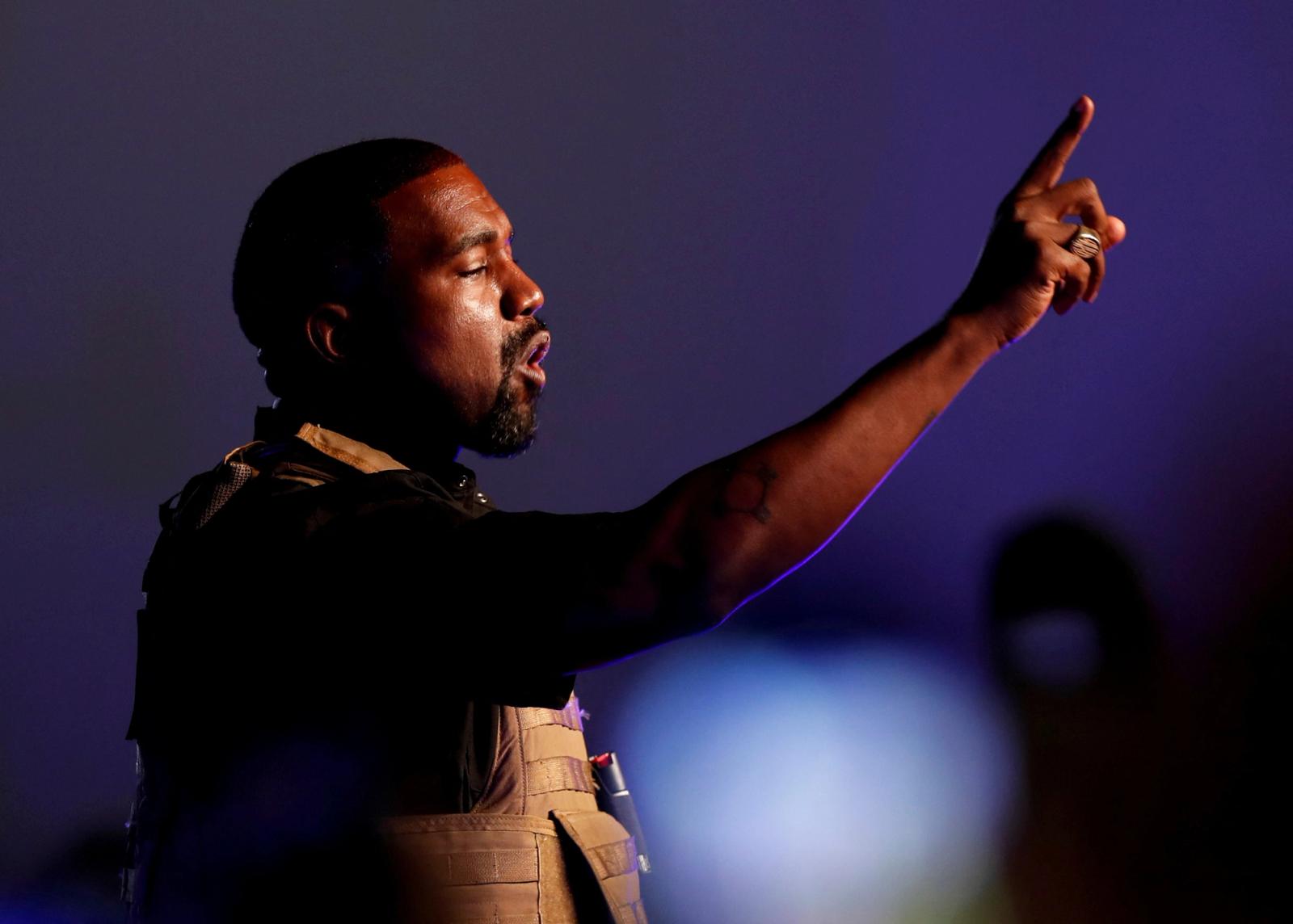 "Adidas does not tolerate antisemitism and any other sort of hate speech," the company said in a statement early Tuesday morning, calling West's comments "unacceptable, hateful and dangerous."
The company said it was terminating its partnership with West "immediately," ending production of Yeezy products, and stopping payments to West and his companies.
Hours after the partnership ended, The Gap announced it would remove Yeezy Gap products from its stores and take down the yeezygap.com website.

Know More
West has been facing fierce backlash after his antisemitic comments earlier this month.
As a number of businesses and brands parted ways with West, Adidas came under fire for remaining silent for weeks after first saying the company would review its multiyear relationship with the rapper, whose sneaker brand Yeezy has been a fast-selling staple of the Adidas roster since its inception in 2015.
A day before Adidas announced it was dropping West, the company posted a job listing in Portland, Oregon, for a "concept to consumer manager" for Yeezy.
An April 2020 report in Bloomberg shows that the Yeezy fashion label was worth approximately $3 billion as of 2019. In its statement, Adidas said they stood to lose up to €250 million (U.S. $247 million) in net income for 2022 as a result of the split.
The German company said it will share further information in its call to investors on Nov. 9.
Later on Tuesday, The Gap said that it does not tolerate "antisemitism, racism and hate." West and The Gap terminated their contract earlier this year, well ahead of their ten-year deal.
Following bans from Twitter and Instagram for his remarks, West — who legally changed his name to Ye — recently agreed to purchase the right wing social media site Parler. The site's CEO, George Farmer, is married to conservative influencer Candace Owens who has been a frequent presence in West's orbit in recent weeks.
In an appearance earlier this month on the podcast "Drink Champs," West falsely claimed George Floyd died of a fentanyl overdose, pointing to a documentary by Owens which focuses on the conspiracy theory and the Black Lives Matter movement. Former Minneapolis police officer Derek Chauvin was convicted of Floyd's murder.
The Floyd family subsequently threatened to sue West over his remarks, and the podcast episode was pulled from streaming platforms.
On Monday, West was dropped by talent agency CAA. Earlier in the day Kim Kardashian, with whom West has four children, posted on Twitter that "hate speech is never OK or excusable."

Notable
In the Washington Post, columnist Karen Attiah examines the relationship between West and Owens, the rapper's purchase of Parler, and the anti-Black rhetoric with which both appear to be engaging.
"I am fully aware this might all be another stunt, and I don't like going to circuses to watch clowns," Attiah writes. "But if a platform for white supremacists is going to have a Black man as a front, I'd be remiss to not comment on the old, yet dangerous game that Owens appears to be participating in here."