The News
Pressure is mounting on Adidas to sever ties with Kanye West following his antisemitic remarks that have fueled a string of boycotts from Hollywood and the fashion industry.
After West's talent agency CAA dropped him on Monday, the Anti-Defamation League said that Adidas's failure to sever ties with the rapper was "pathetic."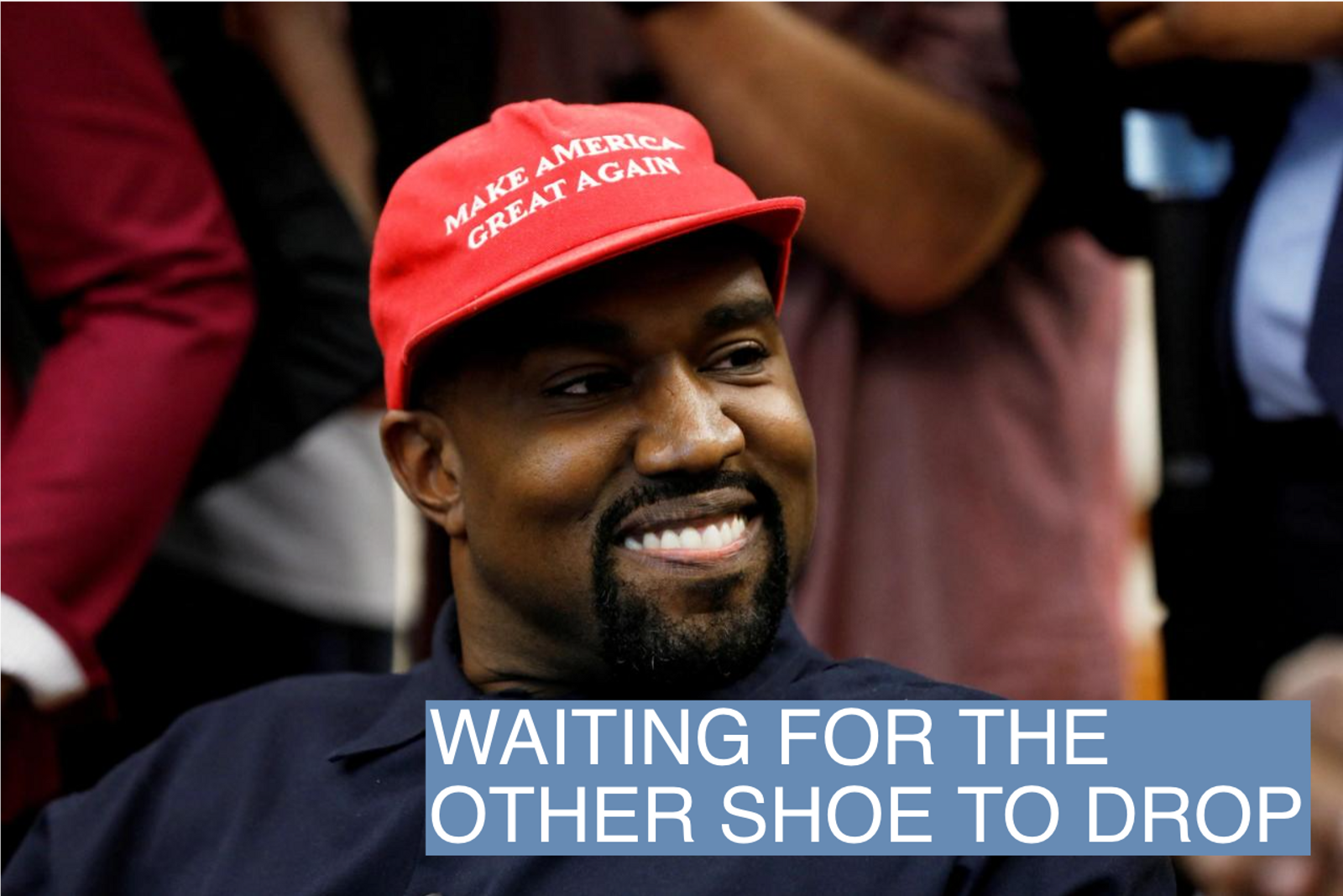 Know More
West is facing fierce backlash after a string of antisemitic comments, including tweeting, "Go death con 3 on JEWISH PEOPLE," got him suspended from Twitter and Instagram.
ADL told Semafor on Monday that the group had "several conservations" with Adidas executives and shareholders over the past 72 hours, expressing concerns over West's "vicious antisemitism."
Adidas's response "has been insufficient and inexcusable," ADL's chief executive Jonathan Greenblatt said.
On Monday, CAA, a Los-Angeles based talent agency that represented West on tour, said they were dropping him, as film studio MRC also announced they were shelving an upcoming documentary about West that was in production.
"We cannot support any content that amplifies his platform," MRC executives wrote in an internal memo. "The silence from leaders and corporations when it comes to Kanye or antisemitism in general is dismaying but not surprising. What is new and sad, is the fear Jews have about speaking out in their own defense."

French fashion house Balenciaga recently announced it was cutting ties with the rapper. Over the weekend, a hate group held up antisemitic signs on an overpass in Los Angeles in support of Kanye, with one sign reading, "Kanye is right about the Jews."
The hateful signs prompted the president of another talent agency, UTA — which previously represented West — to send a company memo on Sunday calling for the artist's boycott. Prominent celebrities have been speaking out against antisemitism on their social media platforms.

Amid the furor, Adidas is now under scrutiny for its multiyear collaboration with West, with several actors like Josh Gad, Kat Dennings, and America Ferrera publicly calling out the company for its inaction.
Three weeks ago, the sportswear company said it was reviewing its relationship with the artist after he wore a "White Lives Matter" shirt at Paris Fashion Week.
Since then, the company has not commented publicly on the status of its review or responded to growing public pressure to terminate the relationship. The company did not respond to Semafor's request for comment.
"Big brands including Balenciaga, CAA, MRC or Vogue have stepped up and broken with Kanye — Adidas' failure to do so is pathetic," ADL's Greenblatt said.