The News
Archeologists said Tuesday that they had uncovered a new moai statue on the Chilean territory of Easter Island, capping off a big week in historical revelations that include a hidden corridor in Egypt's Great Pyramid of Giza and the site of a 19th century shipwreck in Lake Huron in North America.
It's been a rich year for dig sites around the world which have so far unearthed a 5,000-year-old restaurant pub and ancient tombs belonging to a priest and a palace official known as "the keeper of secrets."

The View From Easter Island
The new moai — one of Easter Island's iconic stone statues — was found in a newly dried-out lake which reached nearly 10 feet deep, suggesting the moai was not recently moved.
The area suffered a fire last year, damaging several of the sculptures erected by the Rapa Nui people.
Found face-up, the moai's unearthing has given researchers renewed hope that they could uncover more statues. There are more than 1,000 moai on the island which are estimated to be about 500 years old.

The View From Iraq
A 5,000-year-old Sumerian restaurant was uncovered in February in Iraq, and researchers are hopeful the find will shed some light on the day-to-day lives of people in the world's first cities.
Among the discoveries unearthed at the site were animal bones, around 150 serving bowls, several tables and benches for diners, and evidence of an early refrigeration system.

The View From Saqqara
The ancient Egyptian necropolis of Saqqara has been the gift that keeps on giving for researchers. The necropolis has previously yielded burial sites for ancient royalty and a tomb full of sacred cats and lions.
In January, archaeologists found a well-preserved sarcophagus and two previously undiscovered tombs dating back to the fifth and sixth dynasties of the Old Kingdom. One tomb belonged to a priest and the other to a palace official whose title was "the keeper of the secrets," the Associated Press reported.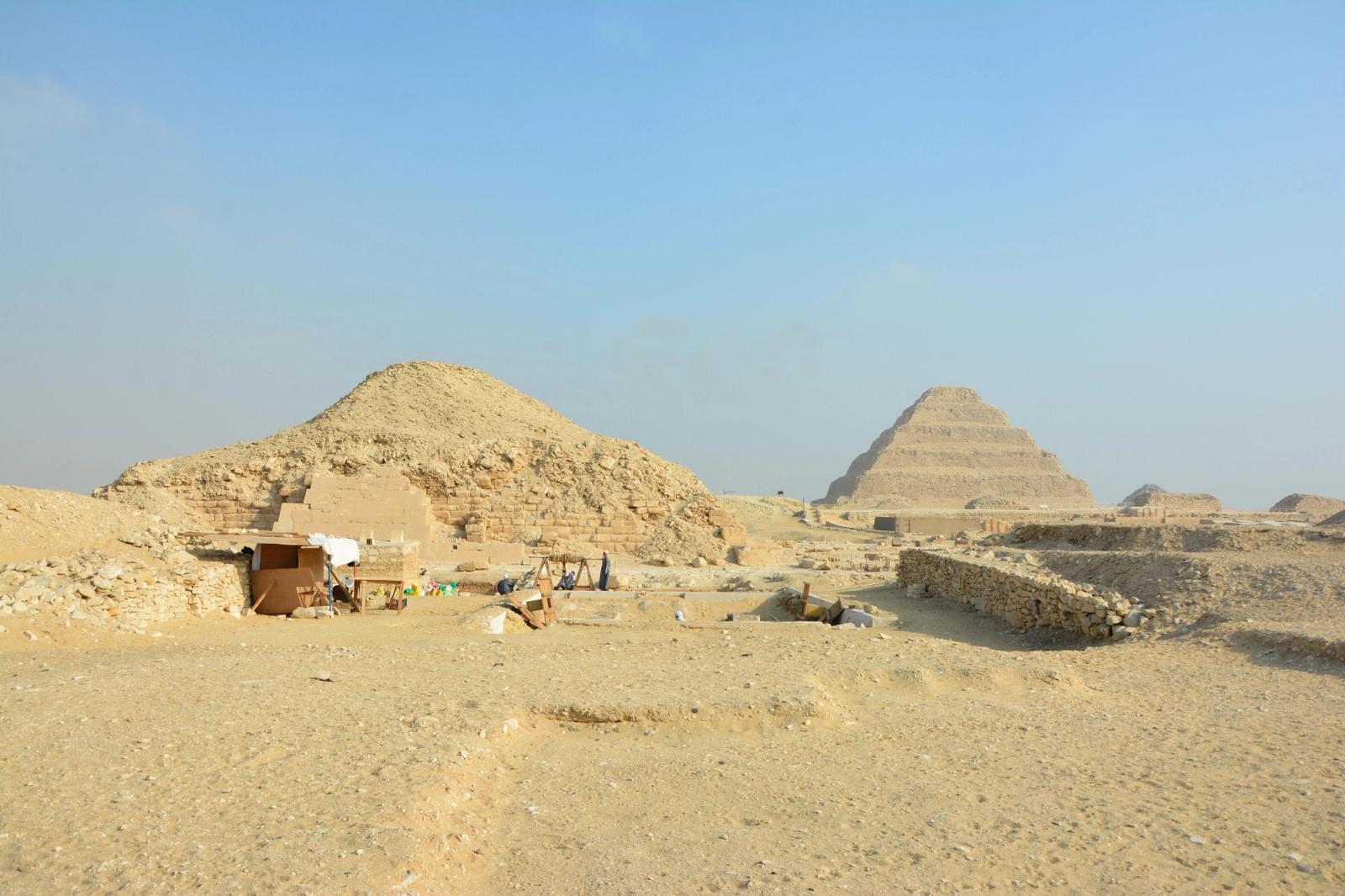 "I put my head inside to see what was inside the sarcophagus: A beautiful mummy of a man completely covered in layers of gold," said Zahi Hawass, the excavation's director.

The View From Lake Huron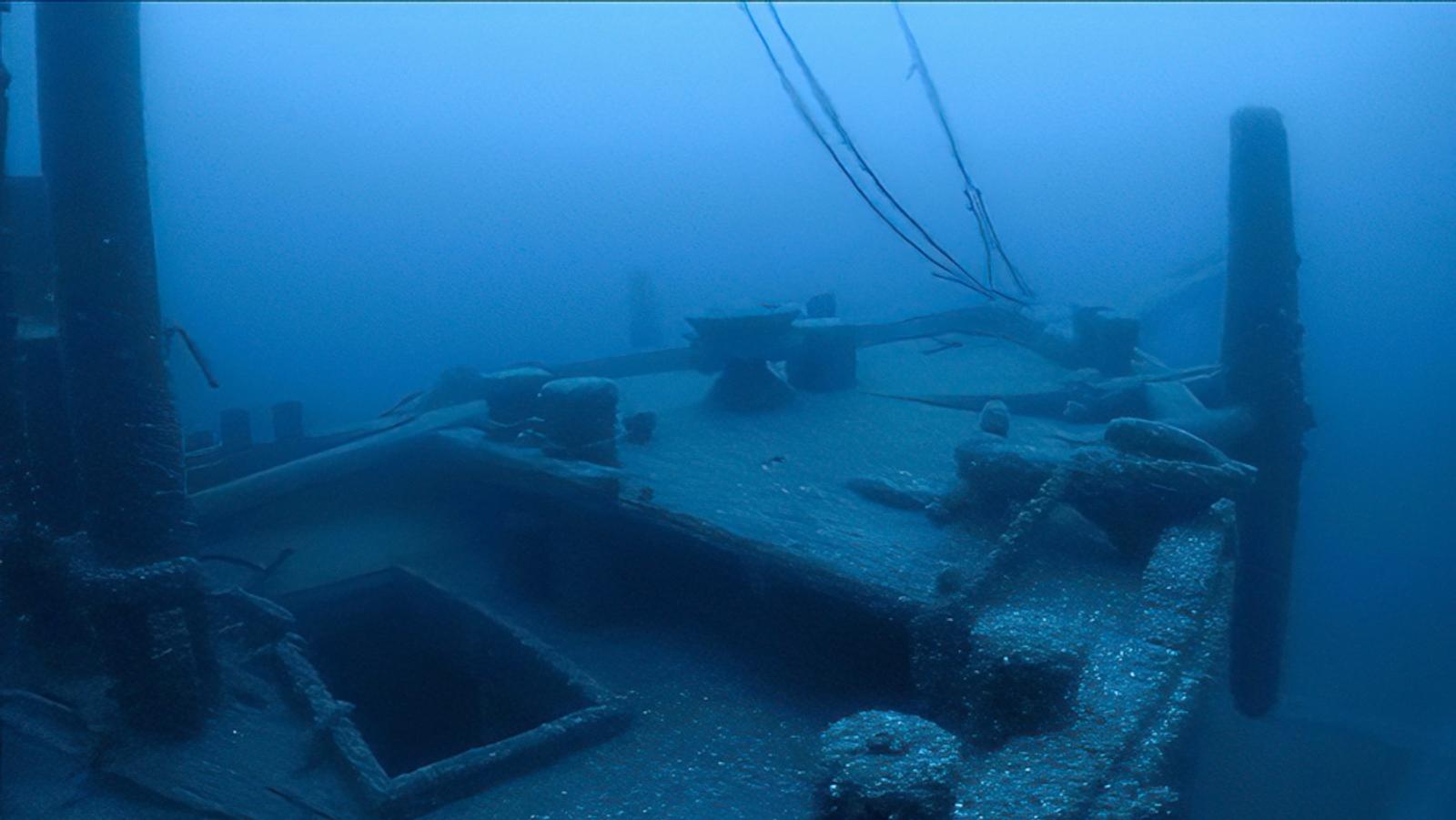 A pristinely preserved shipwreck was located in Lake Huron in 2019, and researchers this week announced their findings. The ship, belonging to the Ironton, was downed after a collision with a schooner, killing many crew members. The find corroborates the story told by the ship's survivors: A lifeboat was found attached to the ship, confirming that the boat was never deployed.

The View From Giza
A 30-foot-long hidden corridor was found in Egypt's Great Pyramid of Giza. Two voids were detected in Giza in 2016 and 2017, and the Egyptian government revealed results from its Scan the Pyramids project on Thursday, unveiling 3D renderings of the corridor.