The News
The U.S. military on Saturday shot down the suspected Chinese surveillance balloon that had been flying over the U.S. for several days.
At the direction of President Joe Biden, a U.S. fighter aircraft brought down the balloon over the water off the coast of South Carolina, Secretary of Defense Lloyd J. Austin III said in a statement.
"President Biden gave his authorization to take down the surveillance balloon as soon as the mission could be accomplished without undue risk to American lives under the balloon's path," the statement said.
In response to his decision, Biden told reporters on Saturday, "I told them to shoot it down on Wednesday," adding that national security advisers told him to "wait for the safest place to do it."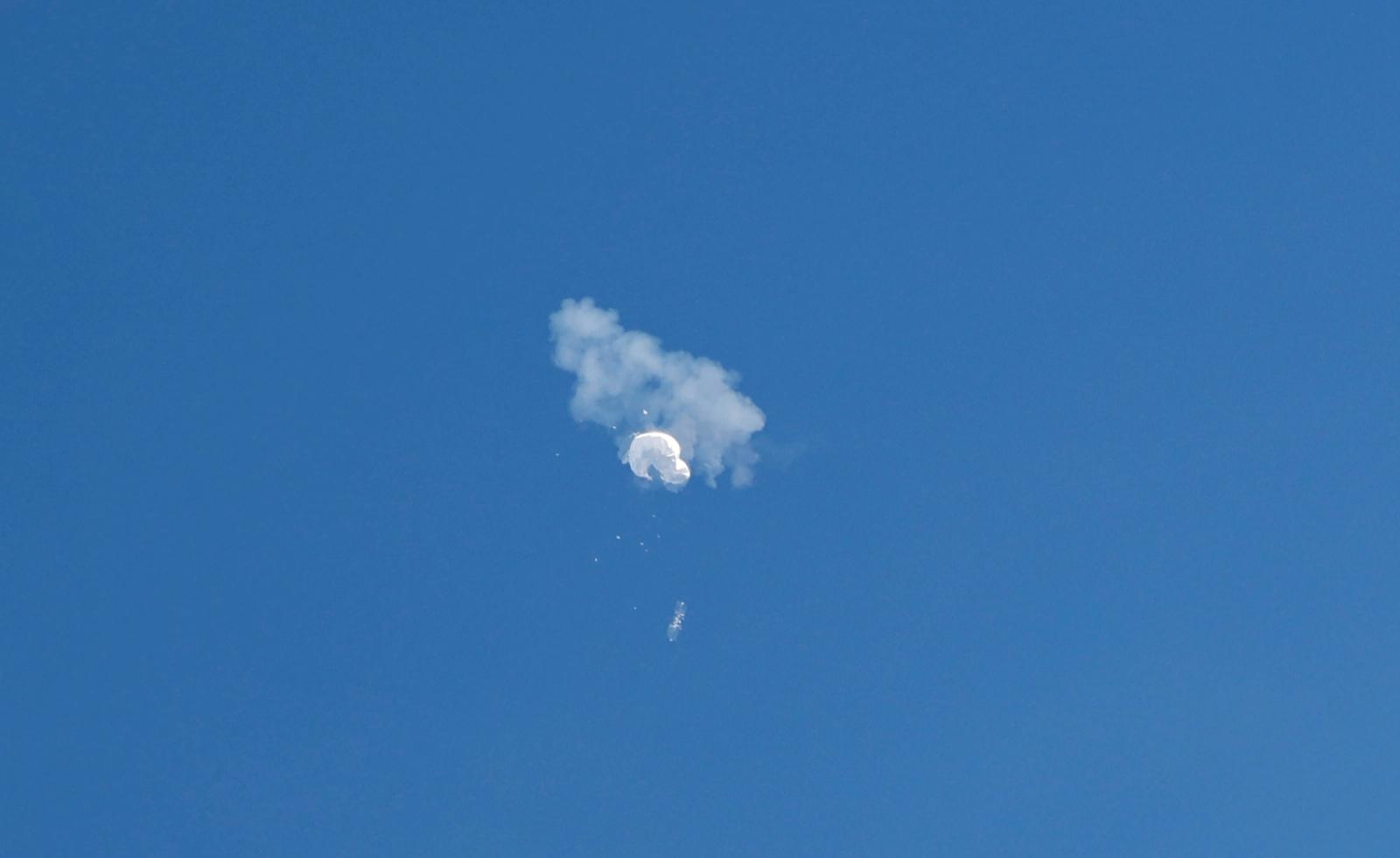 China expressed its "strong dissatisfaction and protest" against the U.S. action, describing it as "use of force to attack civilian unmanned aircraft," in a statement issued by its foreign ministry later on Saturday. The statement reiterated China's previous stance that the balloon was for civilian use and its entry into U.S. airspace was "completely an accident."
"China clearly asked the US to handle it properly in a calm, professional and restrained manner," the statement said, adding, the country had "the right to make further necessary reaction."

Know More
Despite calls from some pundits and politicians to shoot down the balloon over land, the Pentagon said Saturday that it "posed an undue risk to people across a wide area due to the size and altitude of the balloon and its surveillance payload."
The U.S. targeted the balloon in coordination with the Canadian government, since it had been floating over Canada before entering U.S. airspace.
Speaking to reporters in Maryland, Biden complimented the aviators who took the balloon down.

Step Back
The balloon was first spotted in the skies over Montana on Friday; China's Foreign Ministry said the balloon was being used for "research, mainly meteorological, purposes," and was accidentally carried by the winds into North America.
A Pentagon spokesperson said Friday, "We know that it's a surveillance balloon," adding that the aircraft was maneuverable.
"It has violated U.S. airspace and international law which is unacceptable. We have conveyed this directly to [The People's Republic of China]," the spokesman, General Pat Ryder, said at a briefing.
The incident led U.S. Secretary of State Anthony Blinken to postpone an upcoming trip to China.