The Numbers
Nations have sent or will send a total of more than 570 tanks to Ukraine to support its defense against Russia, and more are likely in the pipeline, according to a Semafor tally.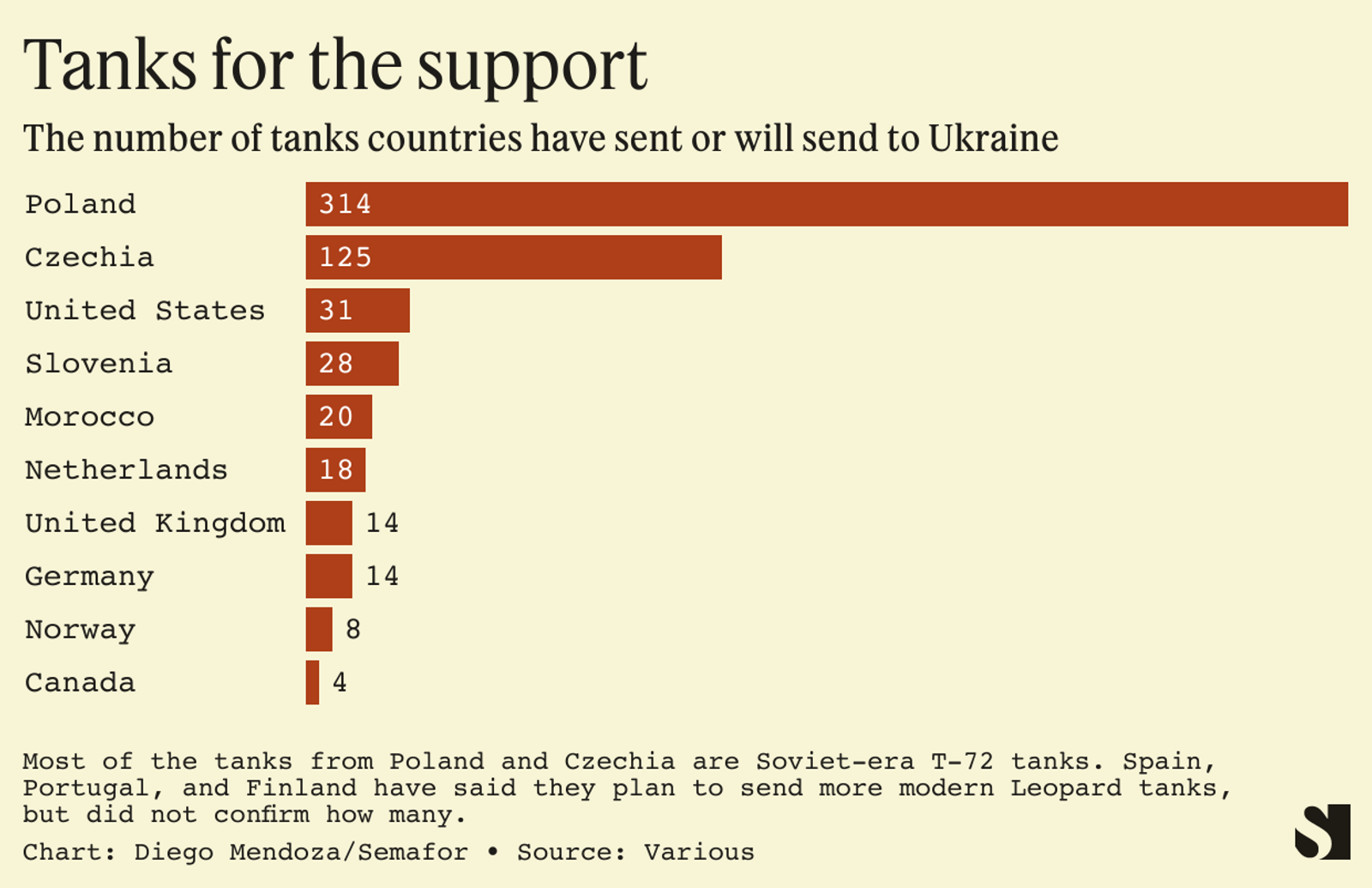 Know More
Poland has sent the most tanks to Ukraine, but the majority of those armored vehicles, about 240, were Soviet-era T-72 tanks. Polish officials on Friday announced they would send an additional 60 renovated tanks.
The Czech Republic has sent over 125 T-72s, 90 of which were funded by the U.S. and the Netherlands.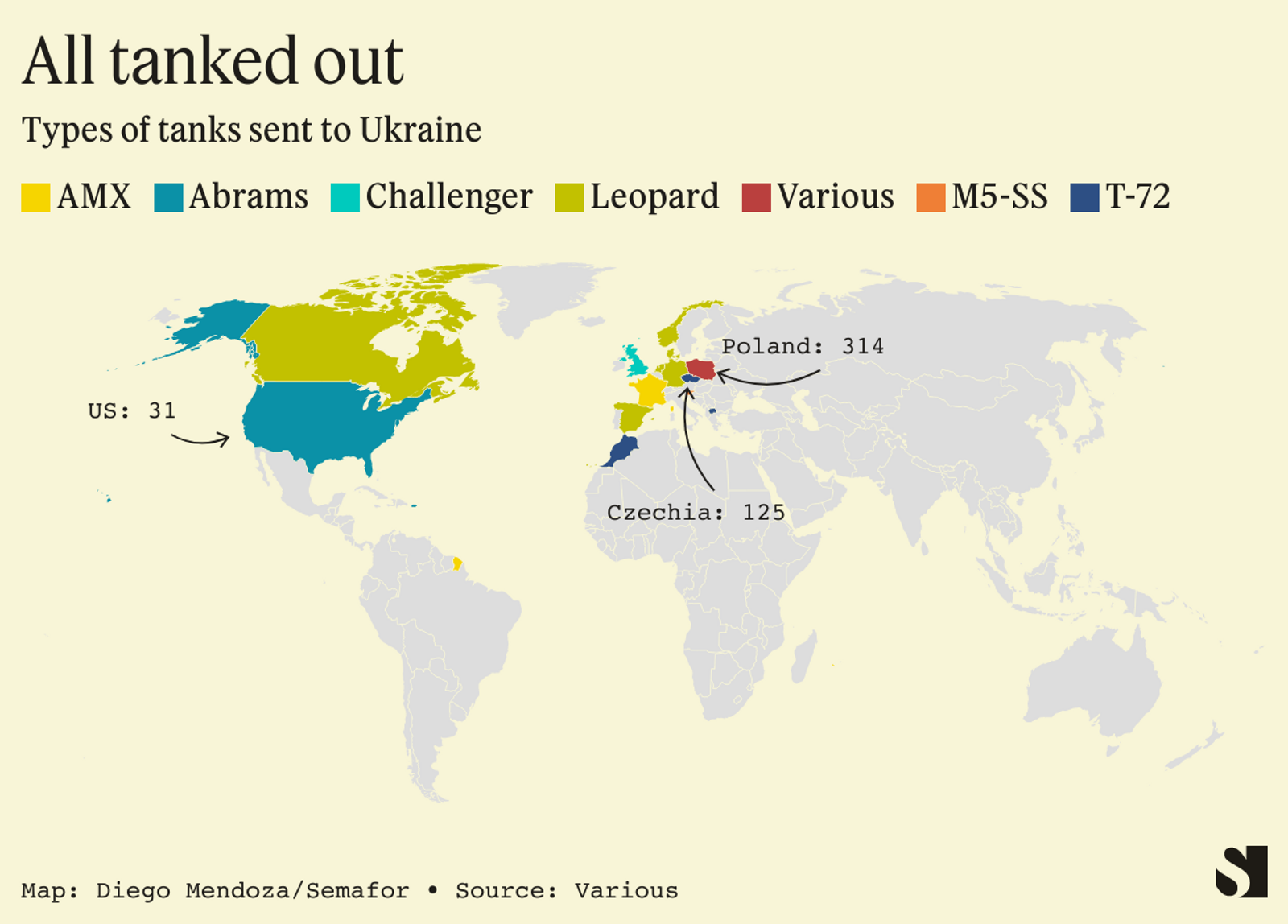 The U.S. and Germany announced plans Wednesday to send the faster and more modern Abrams and Leopard 2 tanks to Ukraine, and several European countries are set to follow suit.
France has also sent an undisclosed number of AMX-10RC armored vehicles to Ukraine, though some arms experts consider these "light tanks" rather than traditional battle tanks.
Leaders in Spain, Norway, Portugal, and Finland have all expressed openness to sending modern tanks to Ukraine, though they haven't said how many.
Canada on Thursday announced they would provide Ukraine with four Leopard 2 tanks.

Step Back
Kyiv has repeatedly said that more armored vehicles will be needed as the war with Russia stretches into its second year.
"We must form a tank fist, a fist of freedom whose hits will not let tyranny stand up again," Ukrainian President Volodymyr Zelenskyy said in a video address Wednesday.
Nations have already sent billions of dollars in financial aid and equipment to help Ukraine, and tanks have become the latest flashpoint in the international aid debate.