The News
Germany confirmed Wednesday that it will send 14 Leopard 2 tanks to Ukraine, and give permission for other countries to send tanks too, after weeks of pressure from Kyiv and its allies.
The United States is also expected to announce plans to send M1 Abrams tanks to Ukraine.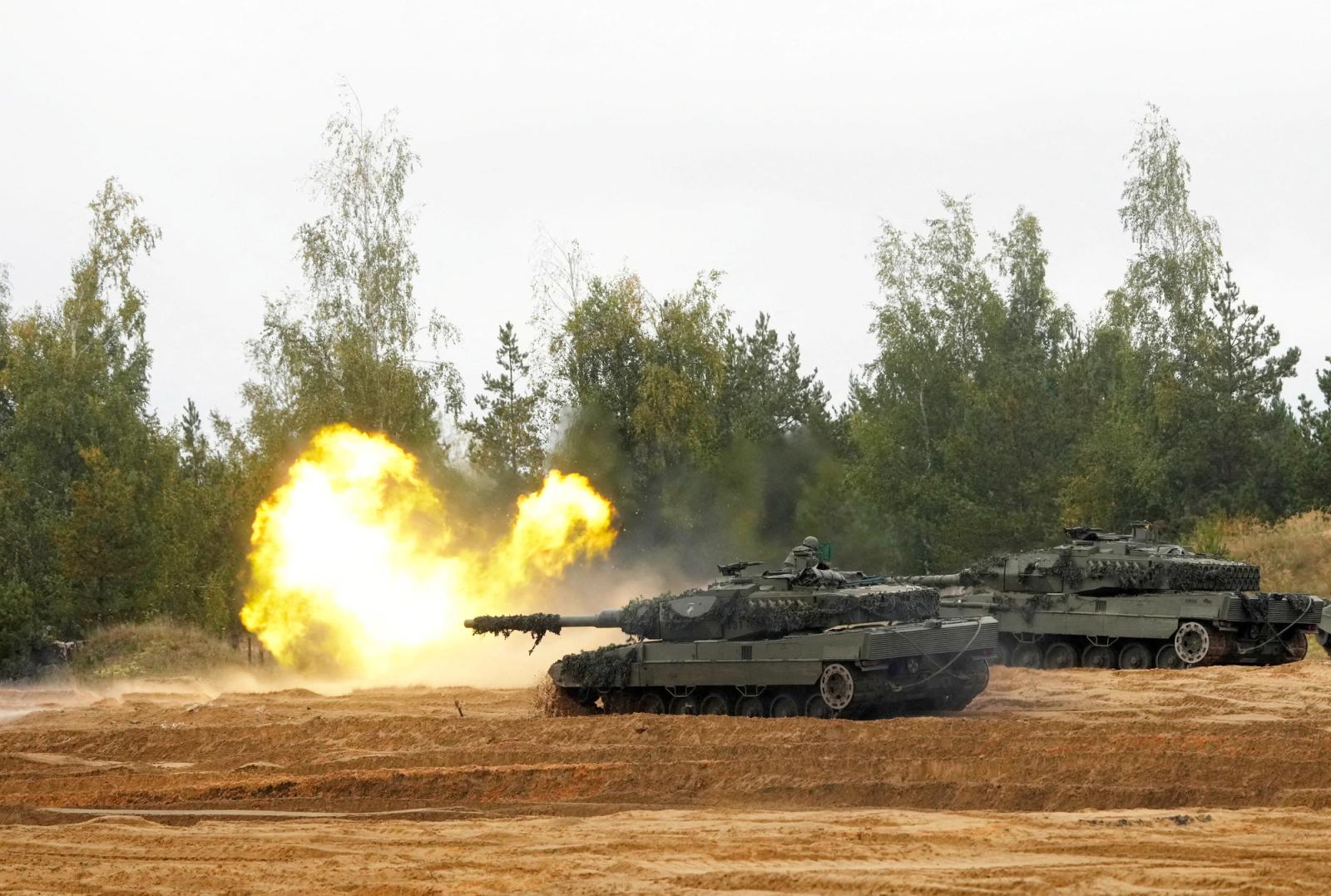 Know More
German Chancellor Olaf Scholz said in a statement that the move "follows our well-known line of supporting Ukraine to the best of our ability. We are acting in a closely coordinated manner internationally."
In a tweet, Ukrainian President Volodymyr Zelenskyy thanked Germany for the decision, writing he was "sincerely grateful to the Chancellor and all our friends in [Germany]."
Scholz said the goal was to "quickly assemble" two full tank battalions in Ukraine, along with German tanks sent by ally countries, including Poland. On Tuesday, Poland formally requested permission from Berlin to send their own stock of Leopard 2 tanks to Ukraine.
Other European countries are also gearing up for deployments. Spanish Defense Minister Margarita Robles told local media Wednesday that they were prepared to dispatch Leopard 2 tanks and offer additional training support to Ukraine.
On Twitter, NATO head Jens Stoltenberg welcomed Germany's decision on the tanks. "At a critical moment in Russia's war, these can help Ukraine to defend itself, win & prevail as an independent nation," he wrote.
Earlier, U.S. government sources told multiple media outlets that the country would send dozens of M1 Abrams tanks to Ukraine's front lines, with plans expected to be announced later today.

Step Back
Germany has faced mounting pressure both internationally and domestically for weeks over its indecision on supplying the Leopard 2 tanks to Ukraine. Berlin's approval is required for other countries that own Leopard 2 tanks to export them. Poland previously threatened to send the weaponry without approval from the German government.
Last week, German defense committee chair Marie-Agnes Strack-Zimmermann criticized Scholz's government, telling local media that "history is looking at us and Germany has, unfortunately, just failed."
Around 2,000 of the tanks are believed to be in Europe.

The View From Ukraine
For months Ukraine has been pushing for an increased supply of weapons from NATO countries.
In a social media post Wednesday, Andriy Yermak, head of Ukraine's presidential administration, applauded Germany's decision, writing "the first step on tanks has been taken. Next — the 'tank coalition'. We need a lot of Leopards," referring to shipments likely to come from other countries with Berlin's permission.
On Friday, Zelenskyy had urged leaders to make a decision, writing on Twitter that "I can thank you hundreds of times – but hundreds of 'thank you[s]' are not hundreds of tanks."

The View From the Kremlin
Russia threatened Western nations over the decision to supply Ukraine with additional equipment, calling the move "extremely dangerous."
In a statement Wednesday, Kremlin spokesperson Dmitry Peskov said the tanks would "burn" in Ukraine.
"Technologically, this is a failed plan. This is an overestimation of the potential that this will add to the Ukrainian army. These tanks burn like all the rest. They are just very expensive," Peskov said.