The News
The United States plans to send 31 M1 Abrams tanks to Ukraine in order to bolster the country in its fight against Russia, senior Biden administration officials said Wednesday.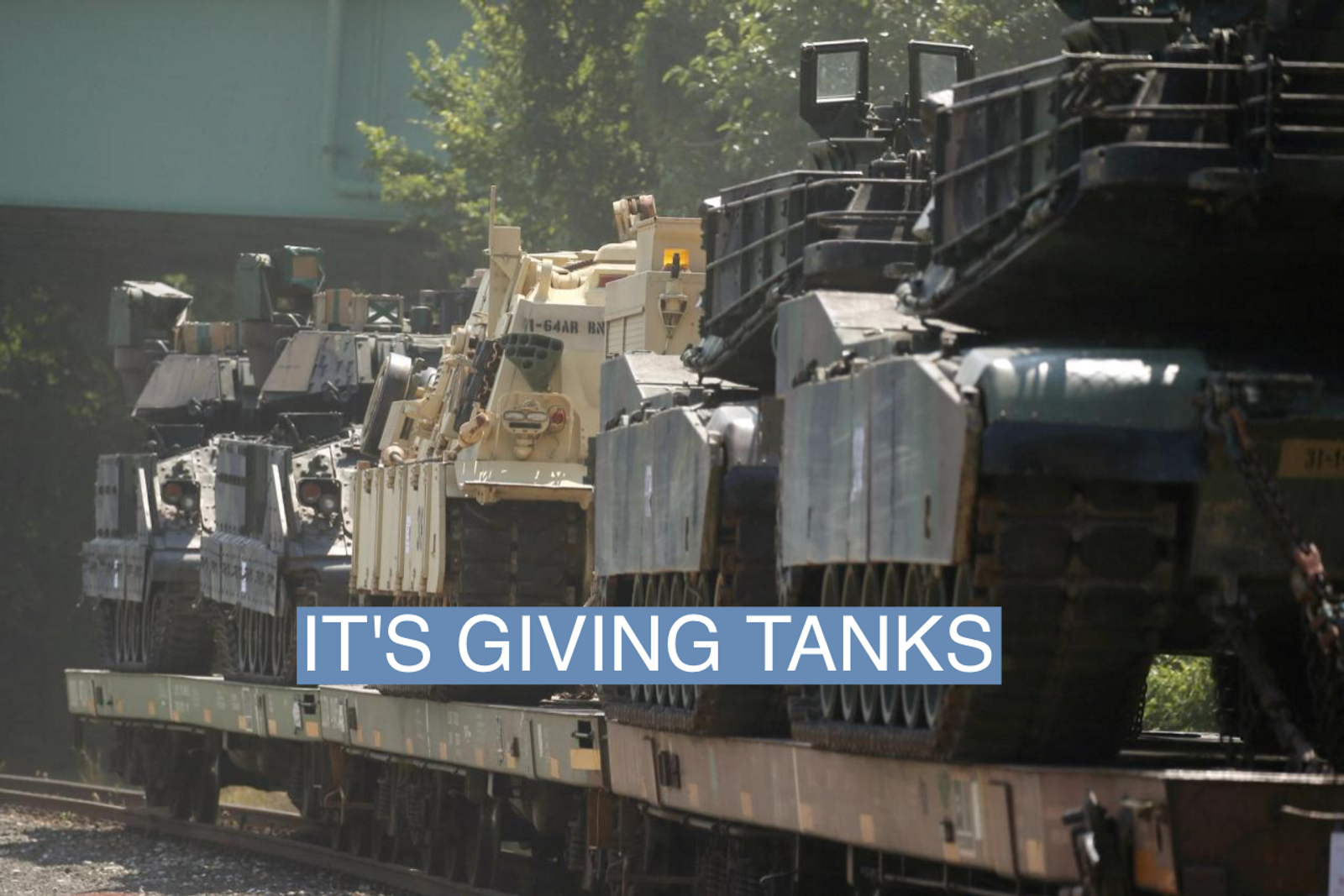 Know More
The American-made tanks will be provided under the Pentagon's Ukraine Security Assistance Initiative, meaning they will need to be procured. A senior administration official said that would take months as opposed to weeks. The U.S. intends to set up a program to train Ukrainians to use the tanks in the meantime which will take place outside of Ukraine, officials said.
Speaking at the White House, President Joe Biden said the tanks would help Ukraine "defend and protect Ukrainian land."
"It is not an offensive threat to Russia," Biden added.

Step Back
The decision reflects a reversal on the part of the Biden administration, which up until recently had believed the tanks too logistically complicated. Just last week, Undersecretary of Defense for Policy Colin Kahl called the Abrams tanks "a very complicated piece of equipment" that would be difficult for the Ukrainians to maintain.
But Germany had resisted sending its own Leopard 2 tanks to Ukraine without other allies, and more recently had suggested it would only send the Leopards if the U.S. also agreed to send tanks to Ukraine. On Wednesday morning, Germany announced plans to send an initial shipment of 14 Leopard tanks to Ukraine.
"Today's announcement shows the United States and Europe continuing to work hand in hand to support Ukraine," one of the senior Biden administration officials told reporters Wednesday.
Biden denied that Germany forced him to change course in an exchange with a reporter following Wednesday's announcement.
"Germany didn't force me to change my mind. We wanted to make sure we were all together," he said.
The German tanks will be delivered much more quickly to Ukraine, and experts say they will be critical to helping Ukraine claw back territory seized by the Russians.
"The way to shorten this war is to give the Ukrainians the weapons they need to mount a successful counteroffensive now, before the Russians have time to rebuild their battered army," former U.S. ambassador to Ukraine William Taylor told Semafor recently. "Western tanks are the critical component to enable Ukraine to win this war."
The 31 Abrams tanks the U.S. will provide are equivalent to one Ukrainian tank battalion, one senior official said.