The Scoop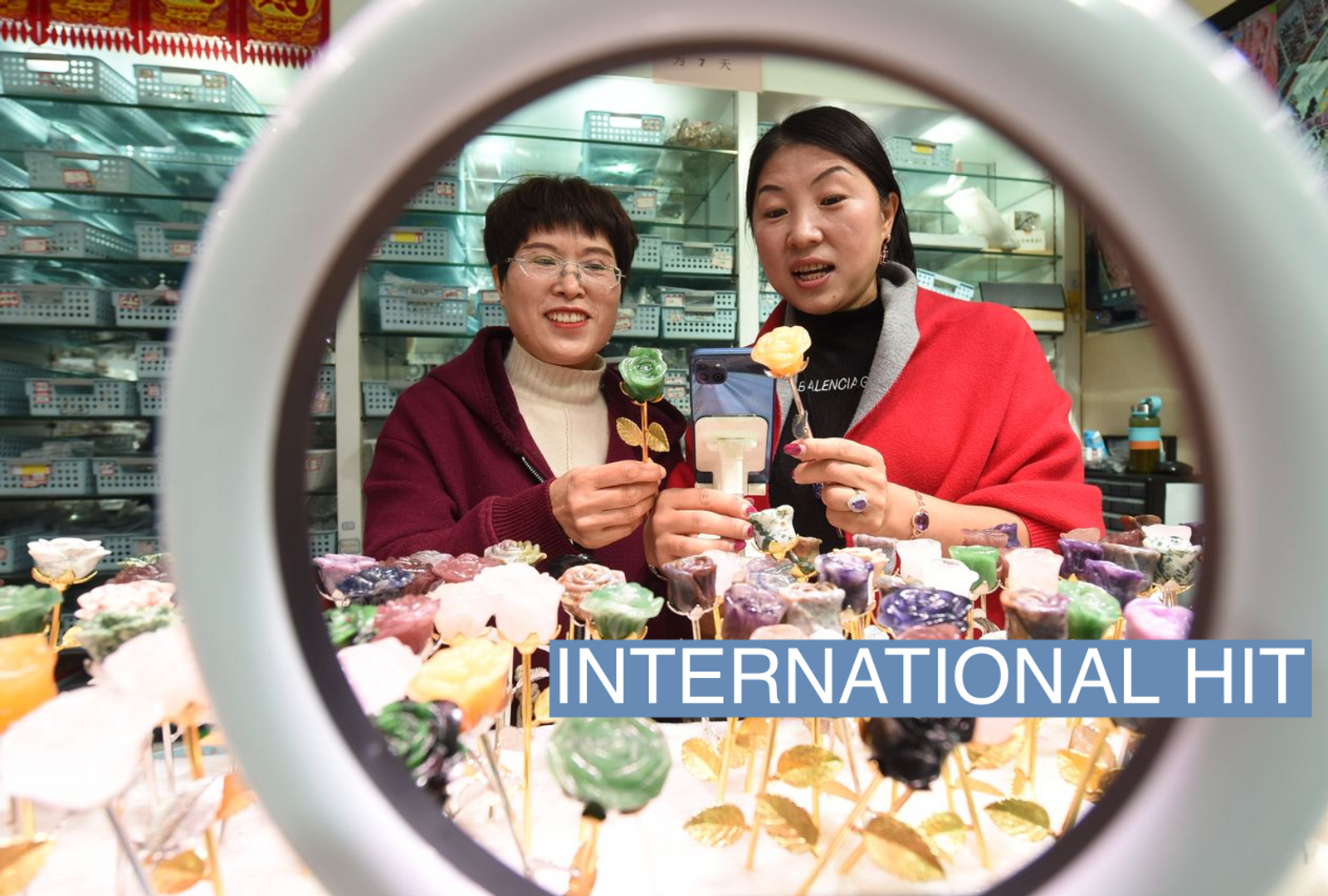 TikTok's revenue from selling Chinese products to international consumers increased almost fivefold in 2022 from the previous year, according to internal information obtained by Semafor.
Last year, merchants from China produced over five million videos and livestreams on the app, marketing products ranging from platform pool slides to puffer vests, the records show. The content was made as part of "Project Aquaman," TikTok's ambitious plan to bring a version of China's $400 billion livestream shopping industry to other markets around the world.
At the center of the initiative is TikTok Shop, a feature that allows users to buy items directly through the app without needing to navigate to an external website. It launched in the UK in 2021, but is most widely used in Southeast Asian countries, like Indonesia and Thailand. TikTok began testing the feature in the U.S. late last year, Semafor previously reported.
The internal information also reflects Chinese-owned TikTok's close ties to the People's Republic. In one record, for example, it referred to the best-selling products on TikTok Shop according to the Chinese city where they are made: leather purses from Baigou, wigs from Xuchang, and Crystals from Donghai. (I've written previously about the latter two e-commerce hubs for Semafor.)
TikTok didn't comment in time for publication of this story.
— Diego Mendoza contributed to this report

Louise's view
As tensions between the U.S. and China escalated over the past few years, TikTok went to great lengths to appear separate from its Chinese parent company, ByteDance. But these internal records show that in other parts of the world, the app is playing a huge and growing role in cross-border e-commerce, which largely relies on connections to the People's Republic.
The documents also paint an instructive picture of what TikTok would look like if the U.S. government decides to crack down even more on the company. In recent weeks, Congress, over a dozen states, and several cities have banned TikTok from government-owned devices and Wi-Fi networks, including on state college campuses. While the measures are more symbolic than substantive, U.S. lawmakers seem willing to make it even harder for TikTok to operate in America, which is its most profitable market.
But even if the U.S. were to fully ban TikTok, as one bill introduced by Republican Senator Marco Rubio would, the app would still have hundreds of millions of users in other regions, many of whom are now increasingly using it for online shopping. And while the Indian government banned TikTok in 2020, leaders in places like Thailand and Indonesia don't necessarily have the same stance toward China as those in Washington.

The View From Indonesia
TikTok's merchant management app was the most-downloaded shopping platform in Indonesia last year, according to the news site Tech in Asia. Across the country, many business owners are now reaching customers through the video platform, like Inggit Pambudi and his wife Mudya Ayu, who sell headscarves in the West Java district of Cicalengka, which has been nicknamed "Hijab Village."
"We don't even have any physical store," Pambudi told Al Jazeera. "When I learned that I can livestream and sell my products on TikTok, I thought that it's a good opportunity for us."

Notable
The head of TikTok's U.S. e-commerce business, Sandie Hawkins, reports to a ByteDance executive — not TikTok's CEO, The Information reported earlier this week.
TikTok is being more transparent with U.S. lawmakers about its ambitious plans to reorganize its American operations, an effort it hopes will address concerns about its Chinese ownership, according to the Wall Street Journal.