The Scoop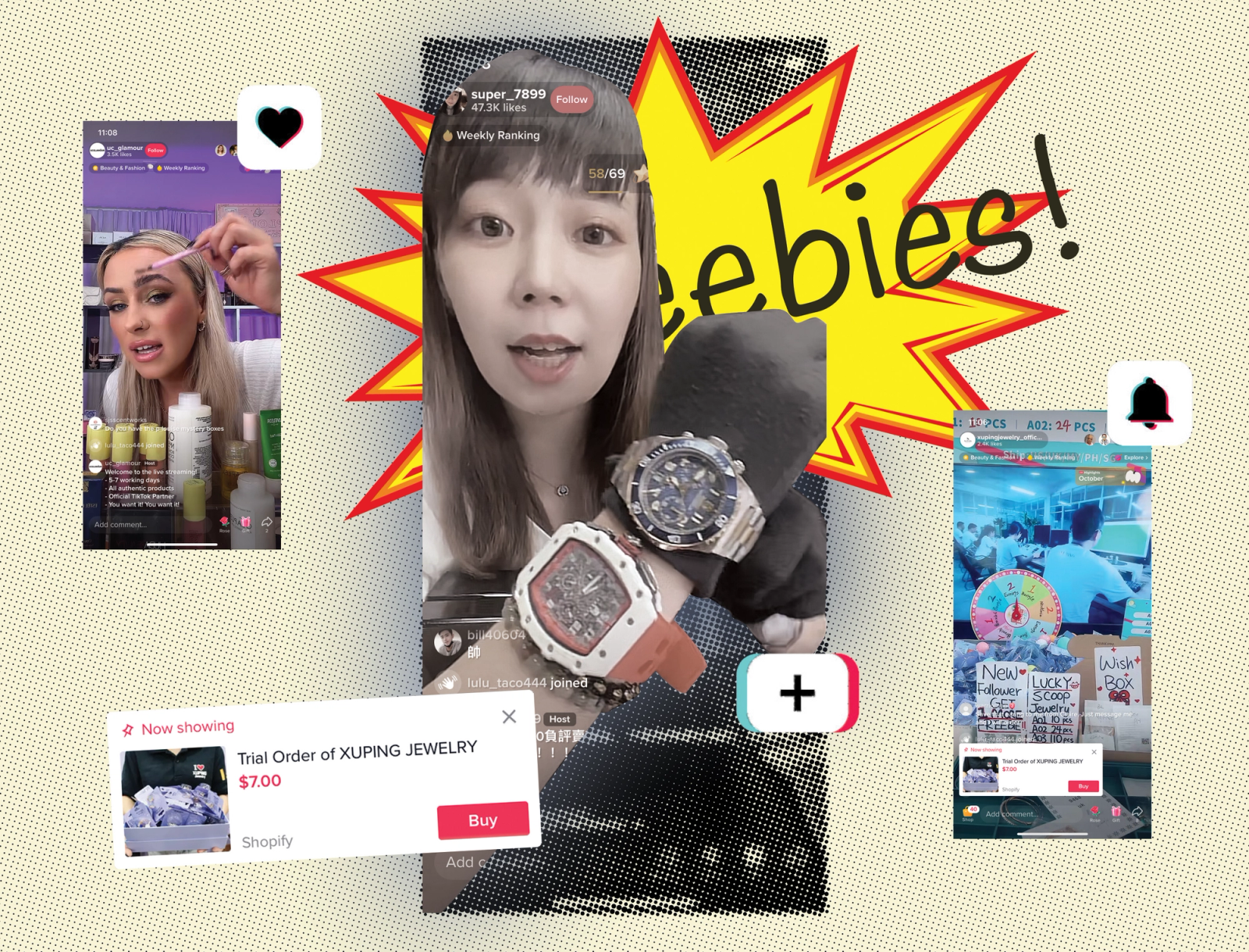 TikTok is trying to bring a version of China's $400 billion livestream shopping industry to the United States, according to internal company information reviewed by Semafor. The plan, a person familiar with the matter said, is part of a wider global initiative that TikTok leaders have dubbed "Project Aquaman."
While Amazon, Meta, and Walmart have all previously tried and failed to replicate the success of China's live e-commerce market, TikTok's ambitious attempt is the first to directly borrow tactics that were first perfected in the People's Republic.
At the heart of TikTok's strategy is a decentralized network of at least 20 "TikTok Shop Partners," which include small Chinese social media agencies and U.S. tech startups that specialize in livestream e-commerce, like Shop LIT Live. The partners guide brands and manufacturers through every step of running a livestream shopping business, like planning content, filming, and hiring people to host broadcasts.
The approach copies what ByteDance did with Douyin, the Chinese version of TikTok, which has grown into a live e-commerce powerhouse over the last two years. The company similarly created a system of "Douyin Partners,' who work out of over 150 Douyin-affiliated livestreaming hubs in China, according to Rui Ma, founder of investment consulting firm Tech Buzz China.
"People don't realize how operationally heavy Chinese e-commerce is," Ma explained.
A number of U.S. TikTok Shop Partners have posted job listings for livestream shopping hosts in California, New York, and New Jersey over the past several weeks. Many note that hosts will be trying on wigs, which have become a popular product category on TikTok. One livestreaming agency warns applicants that they are looking for people who already have "200K OR MORE Follower [sic] Only !!!"
TikTok has gone to great lengths to teach its partners what it believes are the best ways to sell products via livestreaming, according to internal information reviewed by Semafor. It has hosted training webinars in China and the U.S., and provided partners with detailed learning materials. TikTok goes over even the smallest aspects of hosting a successful stream, such as what kind of lighting to use, how hosts should dress, and the optimal time to go live, which it says is 9:30 PM EST.
TikTok is hoping the effort will be a way to convert its enormous influence on American tastes into a lucrative new revenue stream. TikTok has 100 million users in the U.S., including 70% of U.S. teenagers. Many already discover new products through its algorithmically generated video recommendations, and the hashtag #TikTokMadeMeBuyIt has more than 26 billion views.
But that commerce currently doesn't run directly through TikTok itself. There are a number of Chinese manufacturers and U.S. small businesses that have begun hosting shopping broadcasts on the platform, but consumers need to check out through their own websites. That leaves TikTok with no way to take a cut of sales when a user chooses to buy one of the many phone cases, plush toys, fake eyelash sets, or other goods frequently on offer.
TikTok plans to change that this month, a person familiar with the matter said, when it is scheduled to begin beta testing a feature in the U.S. called TikTok Shop, which allows users to place orders directly through the app. The company has already rolled out TikTok Shop in the UK, Indonesia, Malaysia, the Philippines, Thailand, Vietnam, and Singapore. (The Financial Times previously reported on TikTok's expansion plans for the feature.)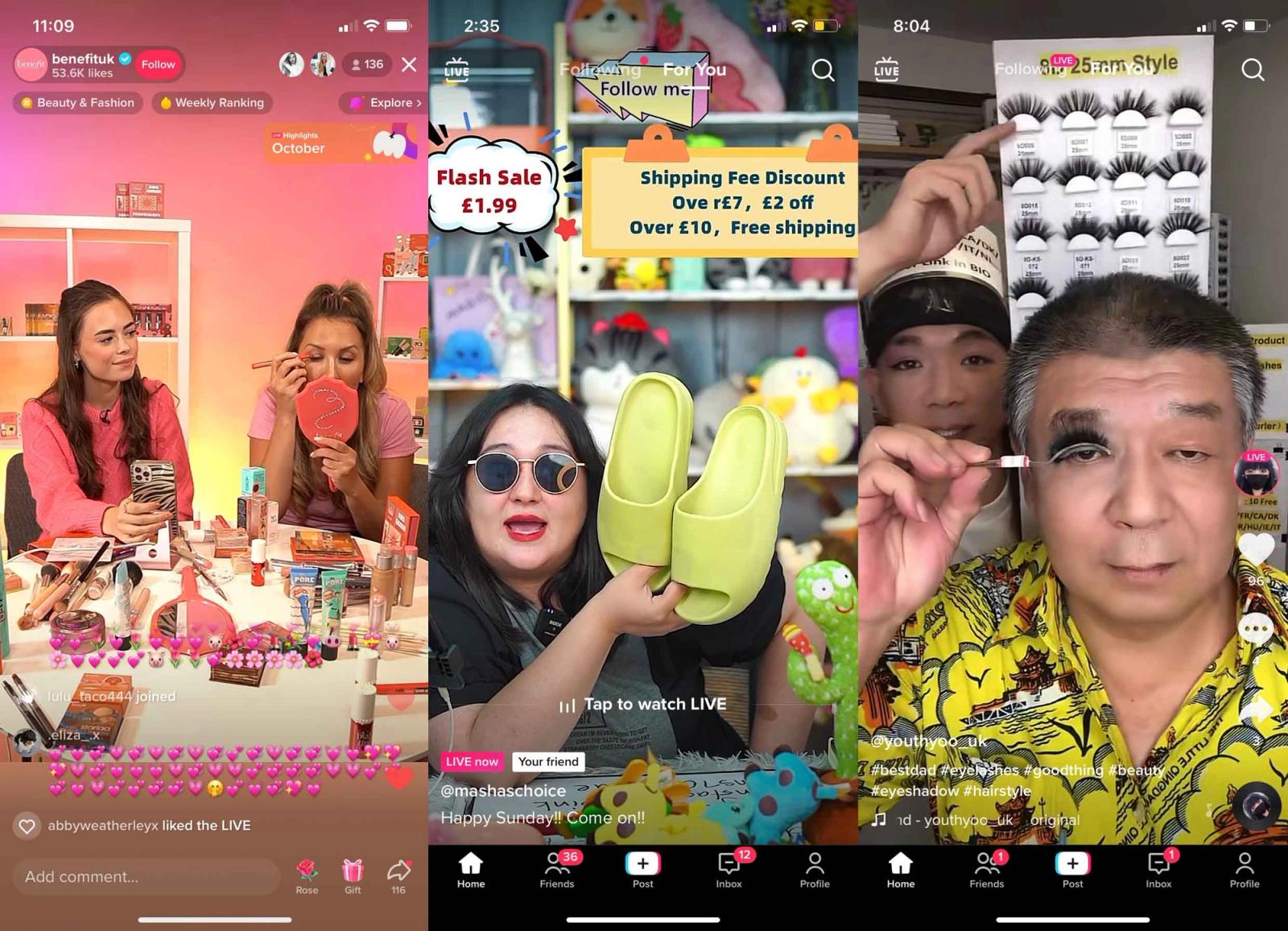 TikTok is also working with international logistics firms to ensure orders reach customers quickly, especially when they come from China. One of its shipping partners is YunExpress, a Chinese company that specializes in cross-border e-commerce, according to the Chinese news site LatePost. YunExpress is owned by Zongteng Group, a logistics firm that ByteDance previously invested in, according to data from PitchBook.
On its website, TikTok says it is currently hiring for over 350 jobs in New York, Los Angeles, Mountain View, and Seattle that mention the word "e-commerce." One listing for an Operation Research Engineer in Los Angeles says the role will involve helping build a "global logistic and warehousing network."
In another job listing, TikTok says it is looking for a Mandarin-speaking translator to work on "TikTok US E-commerce," who can and translate "key documents," indicating the company's shopping strategy has Chinese origins. Some of the TikTok job posts were first reported by Axios.
A spokesperson for TikTok said that e-commerce is still new for the company, and it's committed to taking a tailored approach to each country it enters. "Market expansion for TikTok Shop is guided by demand as we explore ways to serve our Community, Creators and Merchants in markets around the world," it said in a statement. "Our focus remains on developing a valuable shopping experience and proposition in those countries where TikTok Shop is currently offered across both South-East Asia and the UK."

Louise's view
The biggest obstacle to TikTok's plan is navigating two very different cultures of online shopping. For years, e-commerce gurus have predicted that livestreaming would become the next big thing, pointing to its rapid adoption in China as evidence. But so far, it hasn't.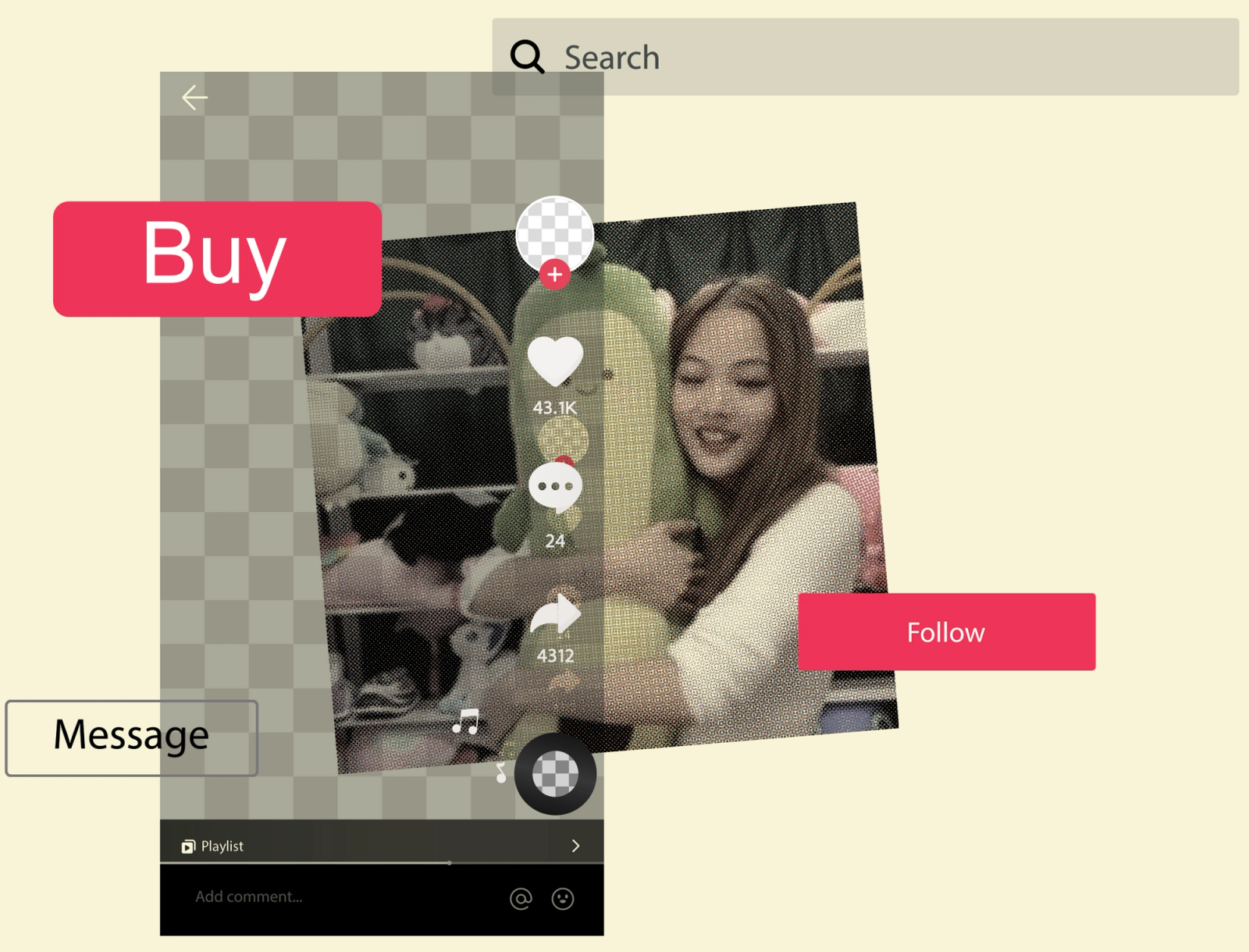 The issue is that American consumers learned to shop online through desktop websites, not social media apps. There's no doubt that TikTok is driving product discovery, and has become the reason why a number of cult fashion items get sold out. (Good luck trying to find Birkenstock clogs right now, for example.) But people in the U.S. are still in the habit of searching Google for what they see on social media, and then purchasing products from a company's website, or from Amazon.
Meta recently learned that the hard way. After it also made a major push into e-commerce, the company is now rolling back some of Instagram and Facebook's shopping features, according to The Information.

Room for Disagreement
Ma said she isn't convinced that Project Aquaman will be profitable for TikTok in the short term, but still believes global e-commerce is heading in the same broad direction as China. "There's more similarities than differences in how people consume, you just have to solve for certain things that are unique to the local market," she said.
TikTok shopping livestreams probably won't be able to compete with the slick marketing tactics of a major brand like Apple or Gucci, but Ma said that might not be the company's goal. It could be going after shoppers in smaller cities or more rural areas, who want to buy the same kind of affordable, unbranded goods available on Amazon. "There's a ton of people who live in the middle of America, or on the outskirts of cities, who for them, this is fine," Ma said.

The View From Shenzhen
As TikTok Shop expanded over the last year, livestreaming to foreign audiences has become a popular e-commerce trend in China. The shows are typically hosted by former English teachers or other professionals with strong language skills, like a woman in Shenzhen named Rosie.
Rosie, who majored in French in college and speaks fluent English, spent half of the past year hosting livestreams on TikTok. She and a production team created a digital "healing space," designed to market crystals to shoppers in the UK. "I talked about the healing properties of each stone and how people can connect crystals and their chakras," said Rosie. "We made a really beautiful set."
Many sellers in Shenzhen have hired well-paid hosts like Rosie to hawk products on TikTok, believing the platform would become a huge money maker the same way Douyin had. But the merchants failed to anticipate how different the tastes of international consumers can be. "Chinese people don't understand how to sell to Western audiences, it's a cultural shock, a huge one," Rosie said.
In China, Rosie explained, livestreaming hosts often use high-pressure gimmicks to get people to buy, like claiming an item is about to go out of stock. Viewers respond by frantically placing thousands of orders in as little as a minute. Rosie said those types of tricks aren't as appealing to Westerners, who prefer, say, to get a free gift with their purchase.
Some products, however, have become unexpected hits with Western shoppers, like crystals. People in the UK have fallen in love with buying the shiny rocks on TikTok, mesmerized by Chinese hosts who show off chunks of clear quartz and bags of polished stones. According to Rosie, the app has saved the future of an entire supply chain in Donghai, a city in Jiangsu province known as the "crystal capital of China."
But Rosie, who still works in the e-commerce industry but not as a livestreamer, believes most Chinese sellers aren't feeling optimistic about TikTok Shop. "They are losing hope here," she said. "But I don't think TikTok is giving up."

Notable
TikTok's operating losses more than tripled last year to over $7 billion as the video app continued trying to grow rapidly, according to an internal financial report obtained by The Wall Street Journal.
TikTok employees in the UK clashed with their Chinese counterparts over TikTok Shop's rollout there, according to a series of insightful stories in the Financial Times.
But the feature has gained some momentum in Southeast Asia, reports Rest of World, though TikTok's market share is still miniscule in comparison to the region's homegrown e-commerce giants, like Shopee.