The Scenes
Photos and video from this week show millions of people in China heading back home to their families to celebrate Lunar New Year, the first time such extensive travel has been allowed since the start of the COVID-19 pandemic.
Scenes from both train stations and airports showed masked travelers standing shoulder-to-shoulder and back-to-back in lines waiting to check in or pass security. China's Ministry of Transportation estimated that as many as 2.1 billion passenger trips will be made over the next month.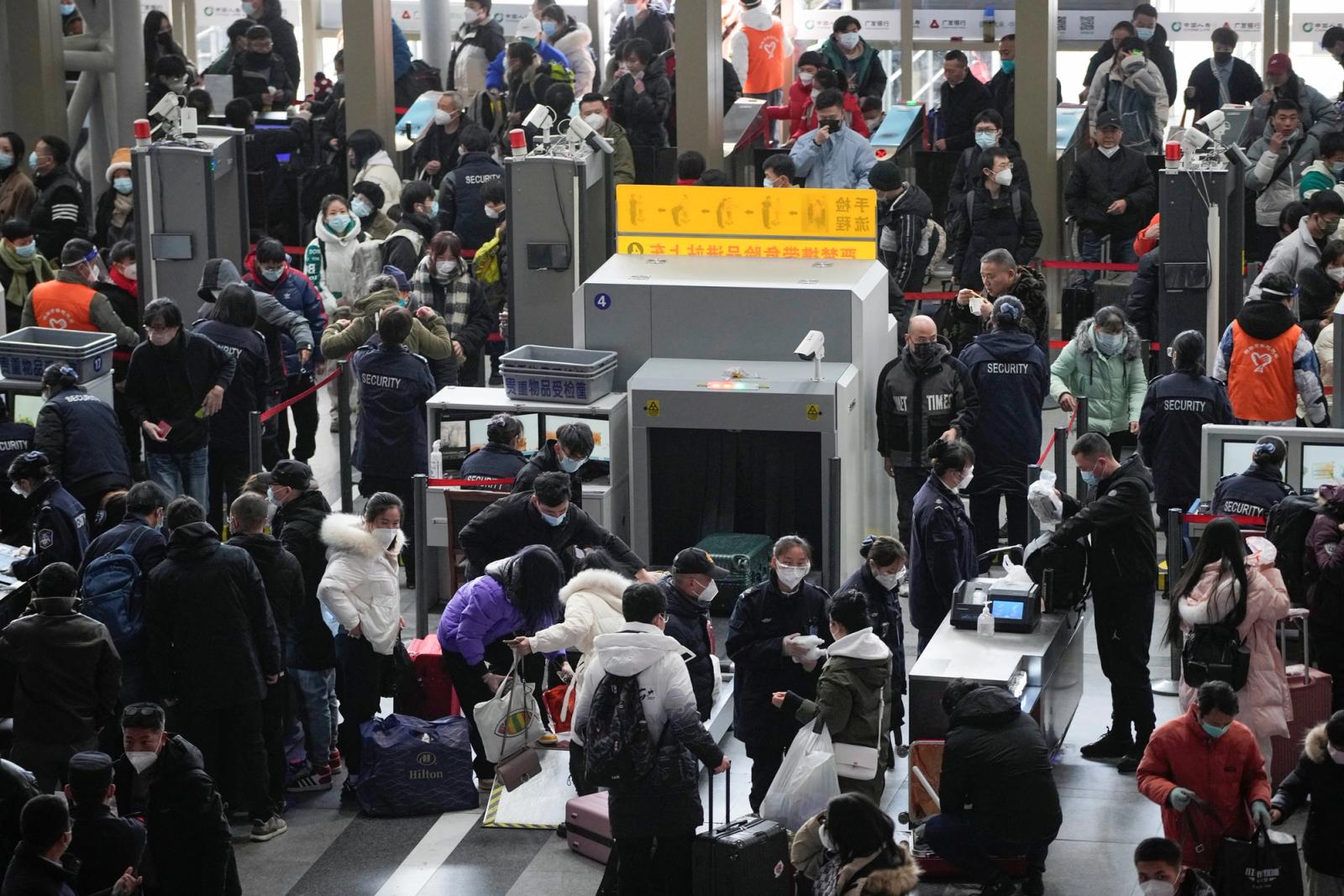 Despite China abandoning most zero-COVID protocols after historical protests rattled the country late last year, the virus still remains a threat throughout the holiday season, with President Xi Jinping admitting this week he is concerned about the spread in rural communities.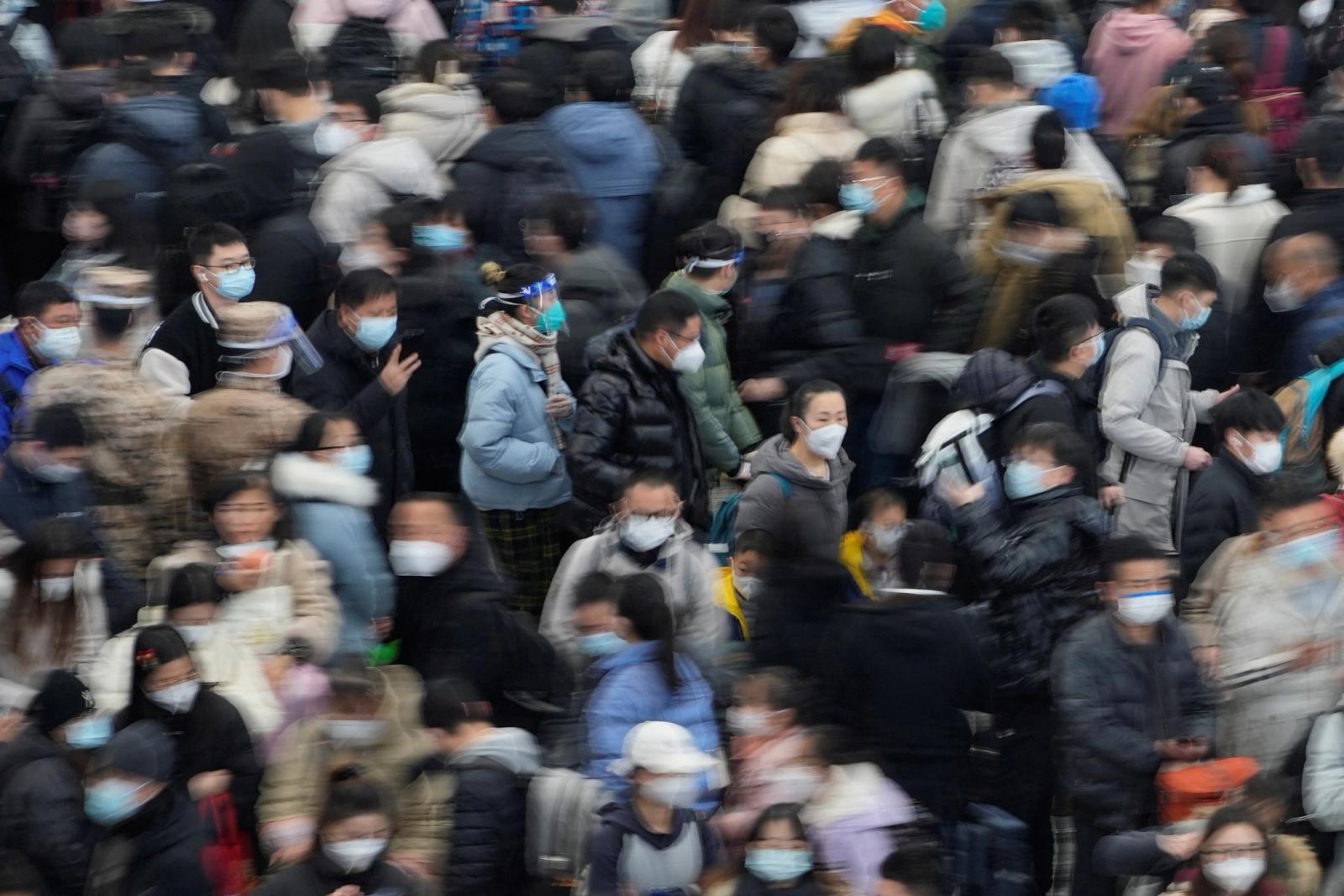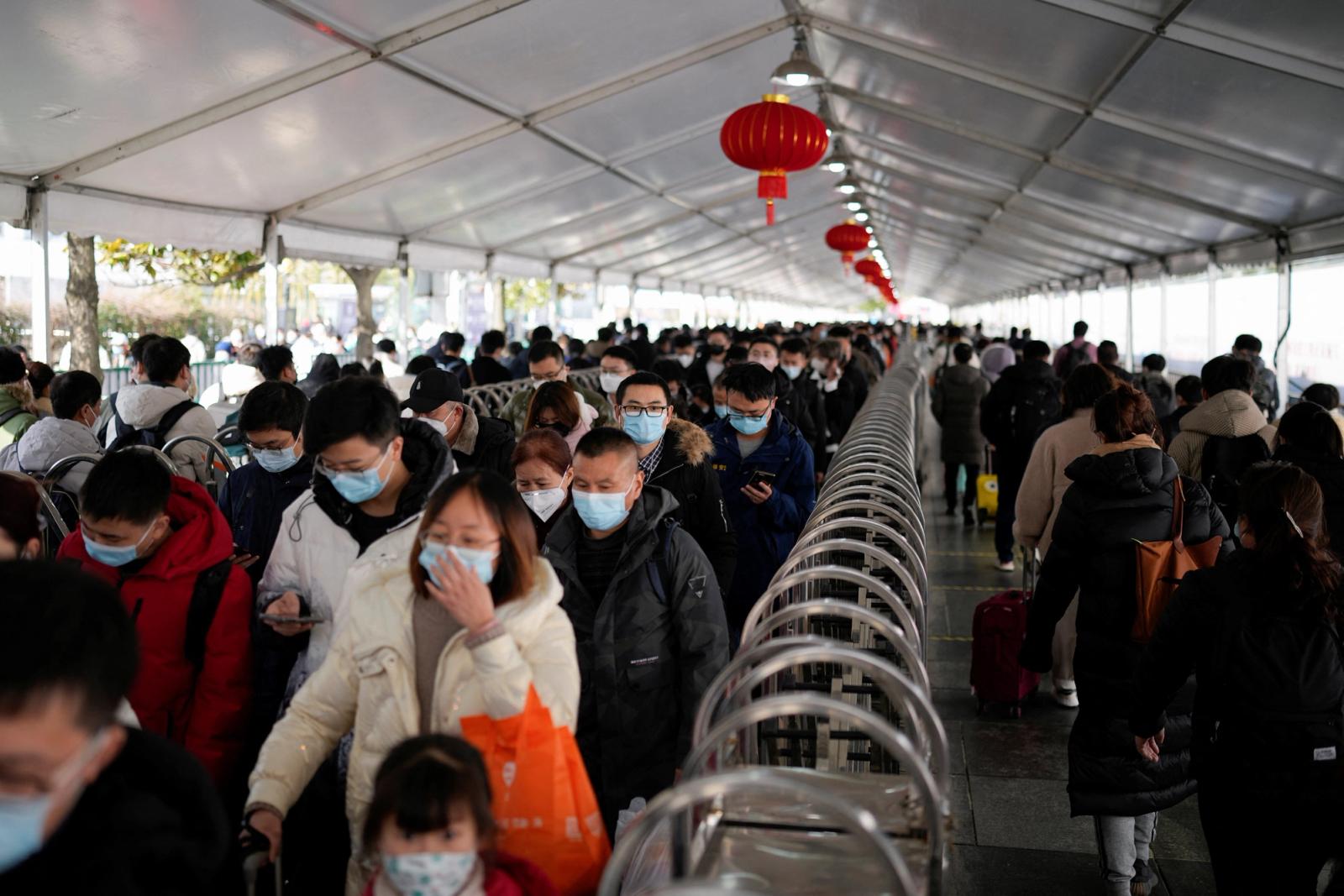 Step Back
The most important holiday season in China, Lunar New Year — or the Spring Festival — celebrates traditional Chinese values like family, unity, and prosperity. Under Chinese law, people are guaranteed seven days off work starting on New Years Eve which falls on Jan. 21 this year. The holiday is traditionally celebrated for about two weeks.
China's government has acknowledged that this year's travel season will be particularly difficult to manage as the country slowly returns back to normal. The Ministry of Transportation has increased both flight and rail services to accommodate for goods and supplies that people are bringing back home to their families, many of whom may have not seen one another since 2020.
Authorities have also pleaded with residents who are experiencing symptoms to delay travel plans, with a recent study from Peking University estimating that up to 900 million within the country may have contracted COVID in recent weeks.

Notable
In his Chaguan column for the Economist, David Rennie recounts his experience during a multi-day train trip this holiday season. He writes that new infrastructure and more transportation options means that despite the surge in travel this year, the experience felt less hectic than decades ago, but people-watching on the ride also revealed the extent of China's wealth inequality and class divide.