The News
China will drop the mandatory quarantine requirement for inbound travelers from Jan. 8, marking a major step to reopening travel after nearly three years of closed borders and one of the last big pivots from its strict zero-COVID policy.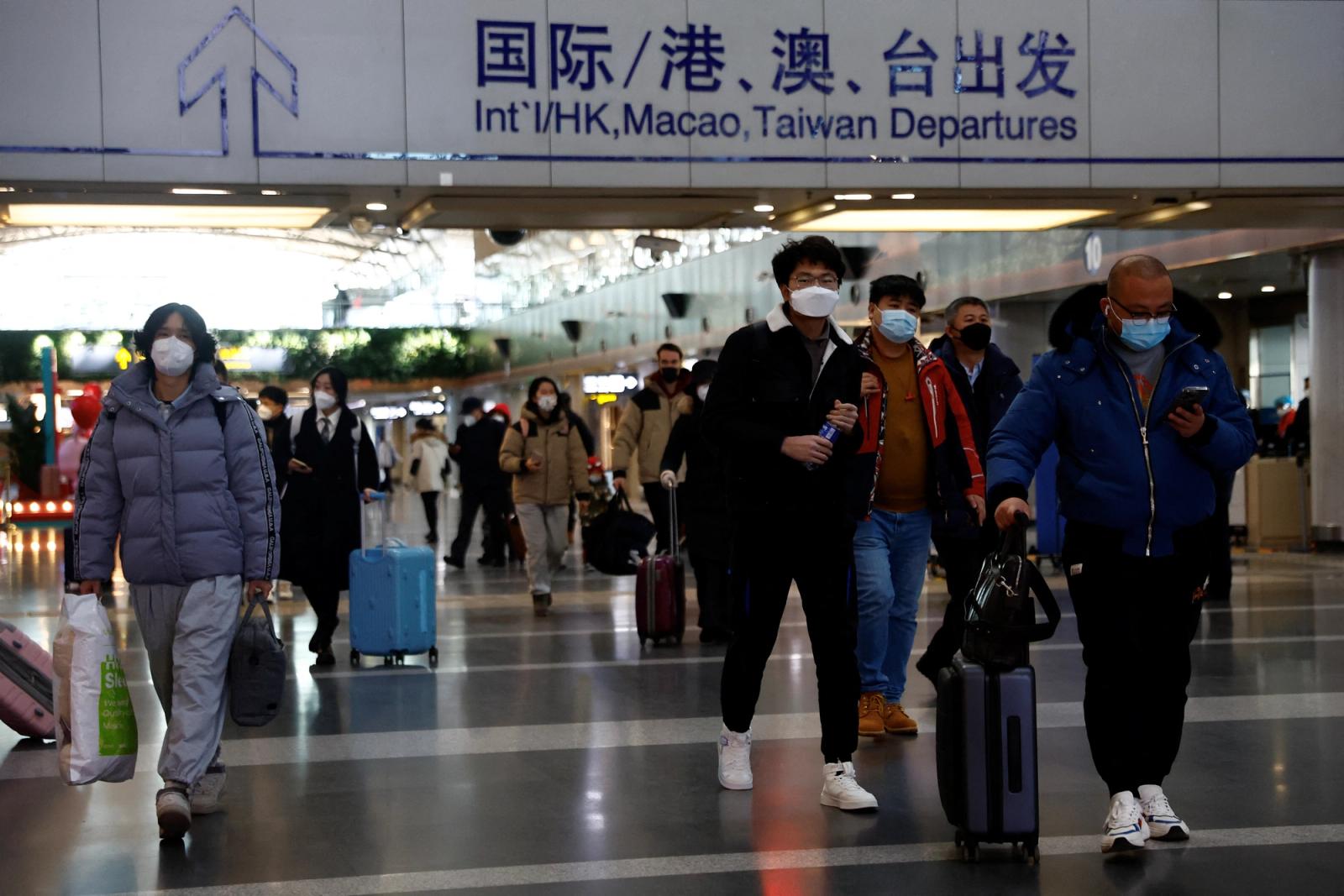 The Facts
COVID-19 will be downgraded to a category B infectious disease, dropping from the strict category A that requires authorities to impose lockdowns, or quarantine sick individuals.
COVID-19 will officially be referred to as "novel coronavirus infection," in China, instead of "novel coronavirus pneumonia."
Inbound travelers will need a negative PCR test taken 48 hours before their trip to enter China. If the test is positive, they will need to wait until they test negative to enter the country.
Travelers who arrive in China will no longer need to quarantine at a state-run facility when they arrive.
A policy limiting the number of passengers on flights into China will be canceled.
Masking will still be required on flights.
The government is working to "optimize" the entry of foreign nationals into the country for work, study, and family visits.

Step Back
Chinese nationals weren't officially banned from traveling out of China during its strict lockdown measures but citizens were discouraged from leaving unless they had a clear reason to do so. In some cases authorities suspended the issuing of passports as a measure to control the spread of COVID-19.
The new policy changes will make it much easier for Chinese nationals living abroad to return home. Previously, the high cost of flights and hotel quarantines, along with the complicated testing processes, made it expensive and difficult for people to visit their families.
China is the last major economy to reopen its borders to international travel following the peak of the pandemic.

Notable
Within 30 minutes of the government's announcement, travel platform Ctrip recorded a 10-fold increase in searches for international flights, Reuters reports, with most users looking at destinations in Japan, South Korea, and Thailand. Despite the surge of searches, it's not expected that travel will return to normal just yet.