The News
Brazil's nationalist former president Jair Bolsonaro, who is currently in Florida, is under four federal investigations back home.
And after thousands of his supporters ransacked the country's Congress, Supreme Court, and presidential palace on Sunday, the chances that he could face criminal charges is likely to increase, an expert told Semafor.
"It's a terrible look for him. ... His case is way, way worse than it was, say, last week," said David Nemer, a professor at the University of Virginia who has studied the behavior of Brazil's far right on social media.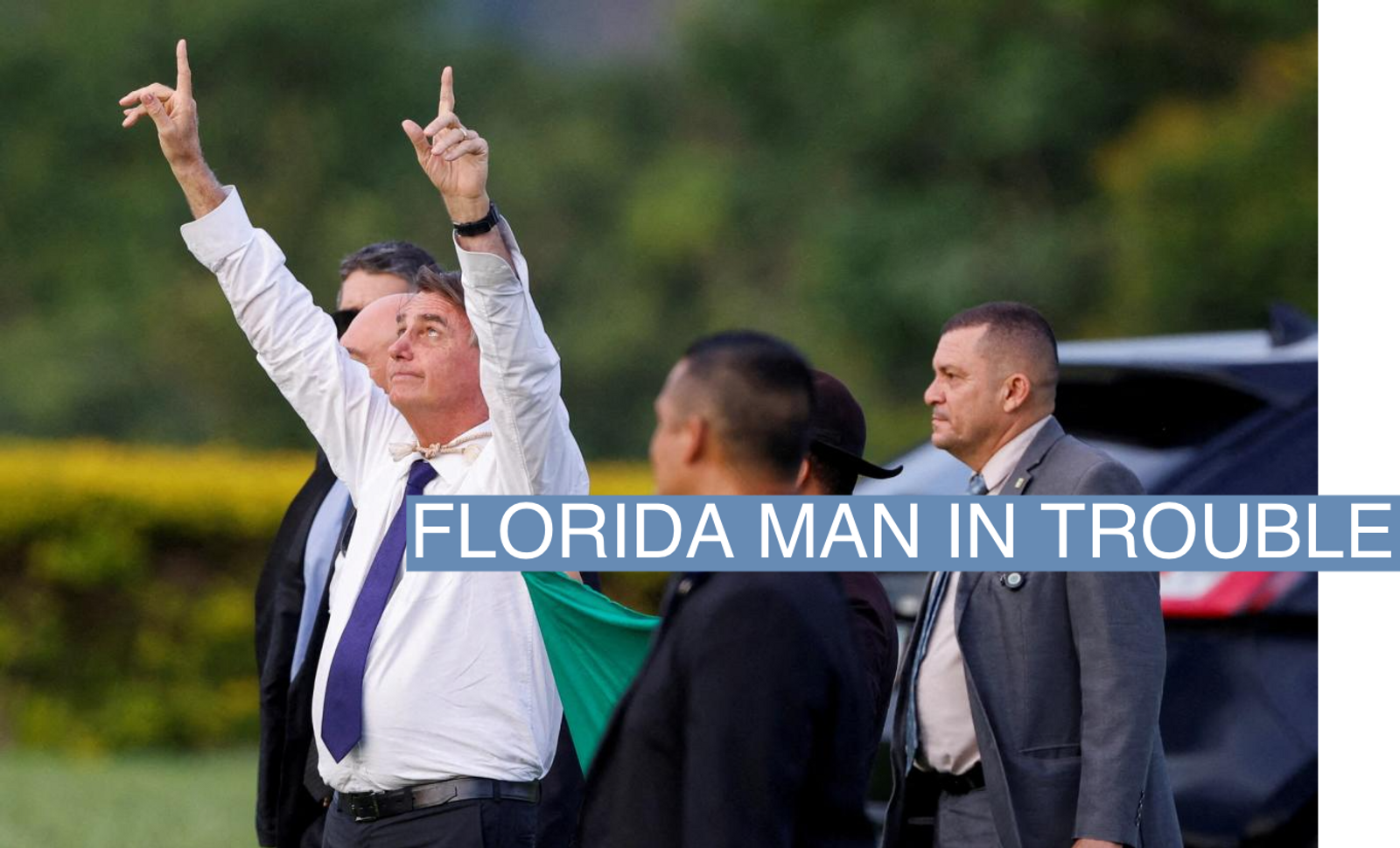 Know More
The ongoing probes focusing on Bolsonaro include allegations that he used the federal police to protect his sons, spread falsehoods about the election, and used a digital militia to spread disinformation from within his presidential office.
The violence in the country's capital on Sunday could make prosecutors more motivated to go after Bolsonaro on charges that he helped incite the riot, Nemer said — especially now that he no longer has executive immunity.
"He could be prosecuted in any local court," Nemer said. "This is something that he fears the most."
President Luiz Inacio Lula da Silva, who defeated Bolsonaro in a close runoff election in October, blamed Sunday's invasion of the country's centers of power on Bolsonaro, saying he encouraged such behavior from his supporters in many of his speeches.
The Brazilian newspaper O Globo reported Monday that the riot has raised fears among Bolsonaro allies that he could be arrested within the next few months. They described his legal standing as extremely delicate, and are especially worried about the probes related to election misinformation and the digital militias.
Brazilian Federal Deputy Erika Hilton sent a letter to Brazil's foreign ministry Monday formally asking officials to request Bolsonaro's extradition back to Brazil.

The View From Washington
White House National Security Advisor Jake Sullivan told reporters Monday that the U.S. hasn't received any official requests from the Brazilian government related to Bolsonaro, and that the administration is not in contact with the former president.
Sullivan reportedly declined to discuss the details of Bolsonaro's visa, and whether the U.S. would revoke it.
At least two Democratic members of Congress, Rep. Joaquin Castro of Texas and Rep. Alexandria Ocasio-Cortez of New York, have called on the federal government to not offer refuge to Bolsonaro.
Many in Washington were also quick to draw parallels between the riots in Brasilia and the Jan. 6, 2021 attack on the U.S. Capitol, which was also fueled by false election claims amplified by a defeated, outgoing president.
Following the Capitol riot two years ago, former U.S. President Donald Trump was impeached by the U.S. House of Representatives and became the subject of an ongoing federal criminal investigation.

The View From Florida
Bolsonaro, who has yet to formally concede the election, left for Florida in late December before Lula's inauguration. He has reportedly living in the Orlando area at a home owned by retired UFC fighter José Aldo. He briefly greeted a crowd of supporters outside the home:
He was also spotted walking around a Publix grocery store, and at a KFC.
Bolsonaro's wife said on Monday that he was admitted to a hospital near Orlando due to abdominal discomfort.

Now What?
As the criminal investigations continue, there are also calls for Brazil's Congress to launch its own investigation, not unlike the U.S. House committee that investigated the Jan. 6 Capitol attack, Nemer said.
Bolsonaro's political clout could be affected, too. Nemer said some of his followers are disappointed that he left office and fled to Florida after the election without putting up more of a fight.
"There are some mixed feelings about that," he said.