| | |
| --- | --- |
| | |
| Flagship | |



Tom Chivers

Welcome to Semafor Flagship! Was this email forwarded to you? Sign up here!

We'd love to hear from you: Get in touch by replying to this email, or drop us a message on our brand new Telegram channel!
The World Today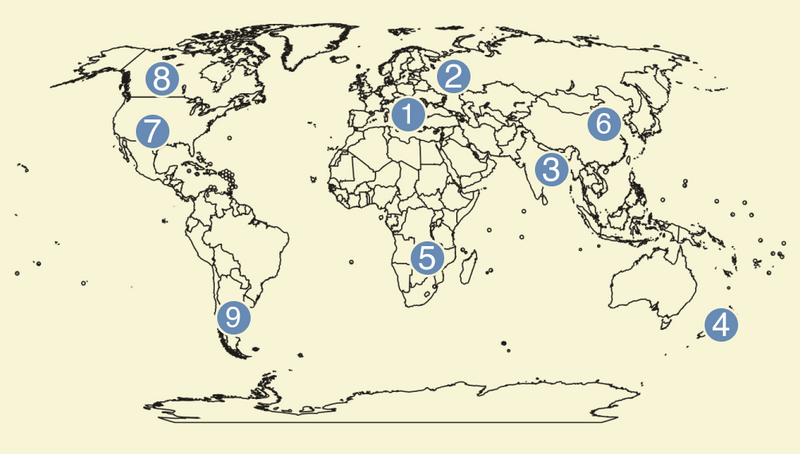 Serbia-Kosovo tensions spike
Russia pushes back on price cap
Moscow sausage magnate dies
Kids are safer than ever
Zambia ends the death penalty
Chinese eager to travel abroad
Tesla's mounting challenges
Meteorite contains new minerals
More Welsh in South America
PLUS: Where plastic from the U.S. ends up, and the hit reality show in the Scottish Highlands.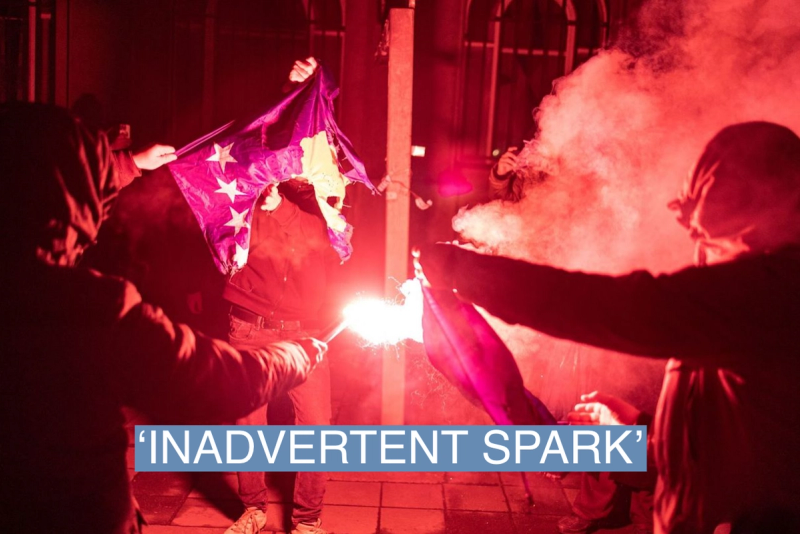 Demonstrators burn a Kosovo flag in Belgrade, Serbia. REUTERS/Marko Djurica
Serbian troops on the border with Kosovo are at "full combat readiness" as tensions rise. A NATO peacekeeping patrol reported gunfire near their position over the weekend, and ethnic Serbs have built roadblocks in protest over the arrest of a former police officer. The latest tensions were sparked this year when Pristina required all citizens to use Kosovan car license plates. Many ethnic Serbs still used plates issued by Belgrade before Kosovo declared independence from Serbia in 2008. Serbia does not recognize that independence. Tensions similarly flared, and then abated, in 2019, but "any kind of inadvertent spark could really set this off at this point," the Atlantic Council's Damir Marusic told Semafor.
Russian hardball over price cap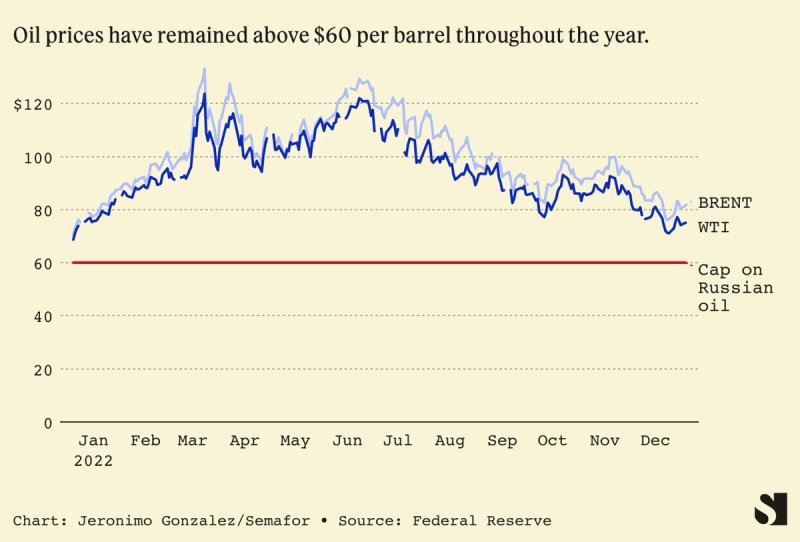 Moscow will stop selling its oil to places that comply with a Western price cap. The Kremlin said the ban would come into effect Feb. 1, and apply to any country or company that adhered to the $60 ceiling, which the G7, European Union, and Australia have enforced. The cap, as well as an array of other sanctions on the Russian economy, may widen the country's budget deficit next year, Moscow's finance minister admitted. Still, senior Russian officials remain absolutist in their war aims: Foreign Minister Sergey Lavrov said this week that Russia will keep pursuing a military solution until Kyiv gives in to its demands.
Kremlin critic dies mysteriously
Yet another Russian businessman died mysteriously. Pavel Antov, a multimillionaire sausage tycoon and local government lawmaker, fell from a hotel balcony in India after he criticized a Russian attack on Ukrainian civilians. His travel companion was found dead in the same hotel two days earlier. Police said that the companion's death was a stroke, and Antov took his own life. It's the latest of many unexplained deaths among the Russian elite, including an aviation scientist and an oil company leader. Being a politically connected figure in Moscow must be one of the deadliest jobs in the world, up there with Atlantic crab fishing or oil-rig diving.
Young people more boring, says science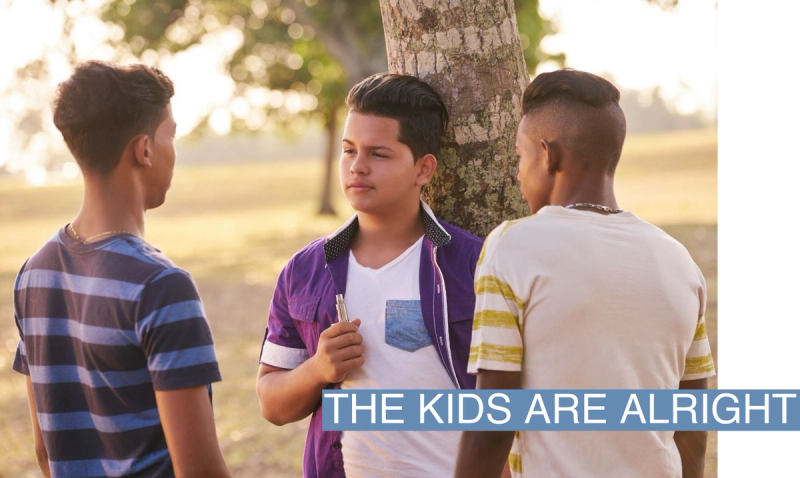 Diego Acervo/Adobe Stock
Young people in the West smoke, drink, take drugs, have underage sex, and commit crime less often than their forebears. All dropped by 40% or more in the U.S., England, Netherlands, Australia, and New Zealand between about 1999 and 2015. A new study suggests that a decline in "unstructured socializing" — e.g. unsupervised teenage parties — drove the change. Others suggest that internet use has "displaced" all the fun stuff kids used to do, like binge drinking and crime, but this study finds the opposite: Heavy internet users are more likely to smoke and drink than their less-online peers.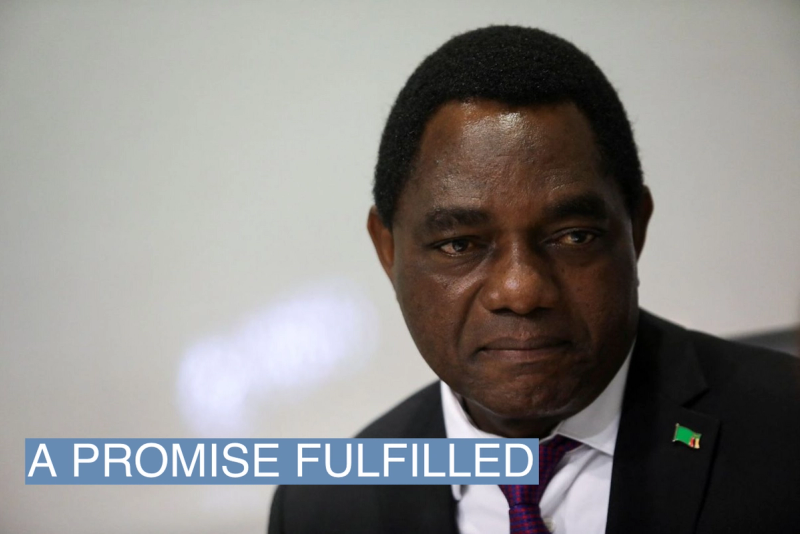 Zambian President Hakainde Hichilema. REUTERS/Shelley Christians.
Zambia abolished the death penalty. Its president said he was fulfilling promises "to amend laws that inhibit democracy, human rights, good governance & basic freedoms." The announcement was welcomed by the European Union and the rights group Amnesty International. Zambia had not carried out any executions since 1997, but maintained the threat of capital punishment. Though growing numbers of countries have abolished the death penalty in sub-Saharan Africa — Zambia is the 25th — its use is nevertheless on the rise: Amnesty tracked 33 executions last year, more than twice as many as 2020, as well as a 22% increase in death sentences.
Chinese tourism struggles to restart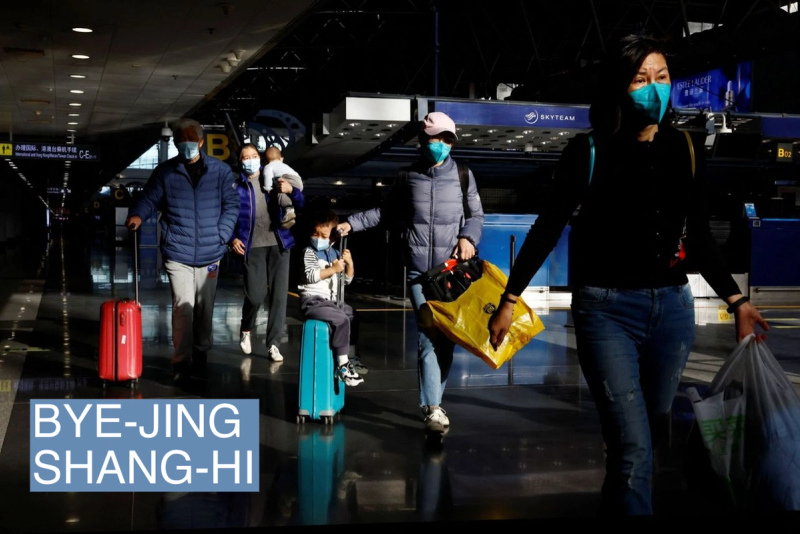 REUTERS/Tingshu Wang
Chinese would-be travelers rushed to book overseas holidays after the country announced it will reopen its borders. The new rules, which come into effect Jan. 8 — before the Lunar New Year holiday season — drove online searches for international travel to their highest level in three years, according to the China-based online travel agency Trip.com. But many of the places they are keenest to see, such as the United States, Japan, and Malaysia, are imposing restrictions on visitors from China: Tokyo said they will require a negative COVID-19 test, while the U.S. is considering imposing travel restrictions on them as their country suffers a brutal wave of cases.
Tesla has other woes than Musk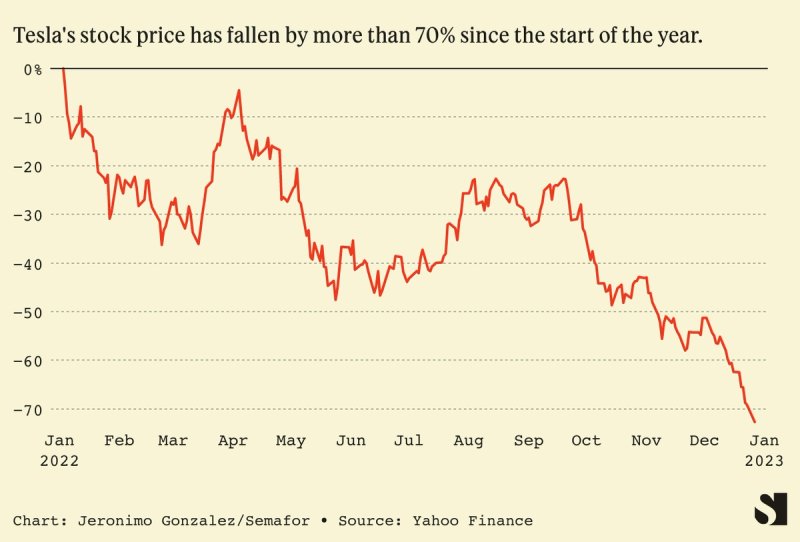 Tesla is facing a growing range of challenges. The automaker's stock price is down more than 70% this year, and while much media attention has focused on chief executive Elon Musk's takeover of Twitter, Tesla faces many other obstacles. Short-term, it faces falling demand in China, the world's largest car market, and has reduced output at its giant Shanghai plant. Tesla's once-dominant market share is also steadily eroding, albeit in a fast-expanding industry, as traditional carmakers debut highly rated models: Among Car and Driver magazine's Editor's Choice electric vehicles are eight other brands. Tesla owners' customer loyalty — once higher than the industry standard — has also fallen below average.
And the stars of Heaven shall fall
A 15-ton meteorite that landed in Somalia contains two new minerals. It's the ninth-largest meteorite ever discovered, and was found near the town of El Ali in the center of the country. Scientists from the University of Alberta in Canada examined a two-ounce slice of the rock and found two crystalline compounds — minerals — of iron, phosphorus, and oxygen never before found in nature, although they had been made in a lab. The discovery helps scientists understand conditions in the early solar system, and thus how the planets formed.
The green, green grass of Patagonia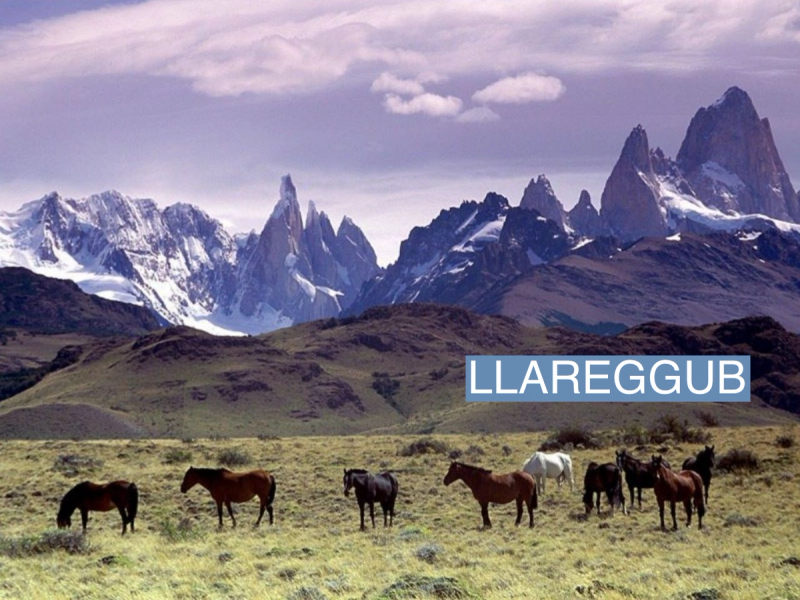 WikimediaCommons/Annalisa Parisi
Patagonia is calling for more Welsh teachers. In the 1860s, the British parliament banned speaking Welsh in schools, prompting a wave of emigration. Invited by the Argentine government, some traveled to Patagonia, the southernmost region of South America, to establish a Welsh-speaking colony. There is still a small bilingual community, Wladfa, with Welsh traditions such as the Eisteddfod and Welsh town names like Trelew. Britain funds Welsh teachers in the region, but recruitment has slowed since COVID-19. Welsh speakers are offered free travel and accommodation, plus $900 a month, to relocate.
It's not just you. The whole world REALLY is getting unhappier. Watch our latest video here.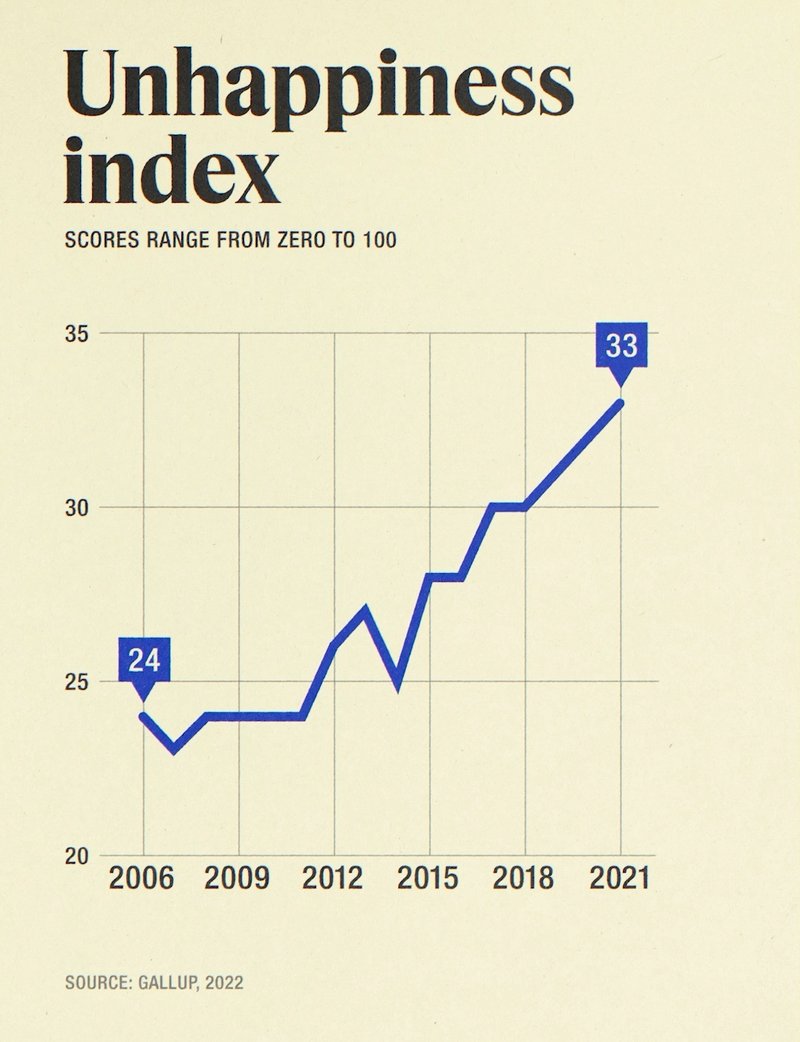 The centuries-old Els Enfarinats (The Floured) festival begins in the southeastern Spanish town of Ibi, where participants dress in military outfits and battle each other with flour and eggs.
SpaceX launches the next batch of Starlink satellites from Cape Canaveral, Florida.
Peru's shamans hold their end-of-year ceremony and reveal their annual predictions for the New Year.
North of New Delhi lies a huge trash heap full of plastic that was once thrown into recycling bins in the United States.
Thousands of tons of waste paper are sent from the U.S. for recycling, but are often contaminated with plastic. An estimated 500,000 tons of such illicit plastic waste makes its way into India each year, Bloomberg reports. Paper-recycling mills separate the paper from the plastics, and the leftover plastics are either used — plastic bottles are valuable — or burnt, causing air pollution and carbon emissions.
Plastic, though amazingly useful, is hard to recycle, and Western countries often pay developing ones to take it. Frequently, they are unable to. Our World in Data estimates that up to 5% of the plastic in our oceans comes from rich nations' exported waste. In 2018, China stopped taking any recycling, because it was ending up in rivers.
The Highland Hunger Games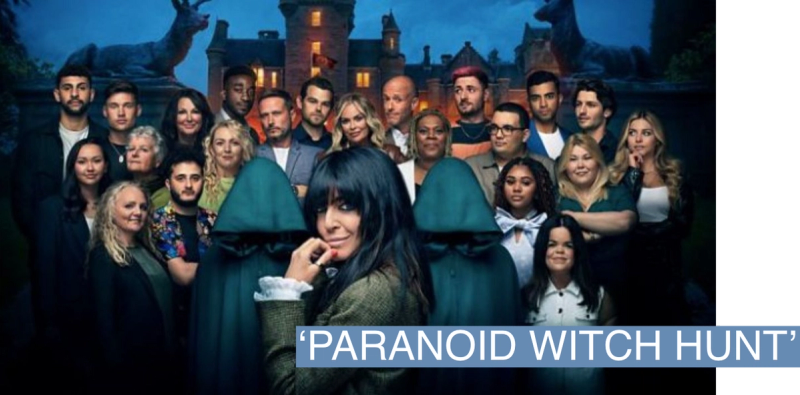 The Traitors BBC
A new British show set in a Scottish Highlands castle is being hailed as the year's big reality TV hit. The Traitors follows 22 contestants as they try to win a jackpot of up to $150,000. To do so "the faithful" must weed out the three "traitors" in the group. But the latter can "murder" one player each night to remove them from the game, and if any traitors make it undetected to the final, they win. The series' "genius stroke," according to Rolling Stone, is that viewers know who the traitors are, and can watch as the faithful vie to weed them out. "Immediately … a paranoid witch hunt plays out as timeless and misguided as any from Salem to the latest Twitterstorm." A U.S. version will be released in January.
If you enjoyed Flagship, please share it with your family, friends, and colleagues — it makes a big difference to our mission to cover the world with intelligence and insight.
To make sure Flagship hits your inbox every day, add flagship@semafor.com to your contacts. In Gmail, drag our newsletter to your "Primary" tab.
You can always reach us on that address, or by replying to this email. We'd love to hear from you!
Thanks for reading, and see you tomorrow.
— Tom, Prashant Rao, Preeti Jha, and Jeronimo Gonzalez
Want more Semafor? Explore all our newsletters at semafor.com/newsletters