Principals

with Steve Clemons
| | | |
| --- | --- | --- |
|  Washington |  Brussels |  Atlanta |
Good morning Washington! Good morning America!
Remember yesterday when I said that this election could feel like the time Harry Truman held up a paper wrongly headlined with "Dewey Defeats Truman?" With the exception of the massive win by Florida's Ron DeSantis, this morning it really does!
My colleagues have the details below, but bottom line: there was no red wave. This was one of the best performances in history for a Democrat-held White House during midterm elections. Even if Kevin McCarthy does become House Speaker with a razor-thin majority, he will have great difficulties controlling his caucus. The Senate is still a jump ball, but one that's more likely to stay in Democrat's hands.
While there are exceptions, losers included prominent election deniers and many of the Trump-backed candidates. Mehmet Oz lost in Pennsylvania, even as J.D. Vance won in Ohio. Marjorie Taylor Greene will be back in her safe seat, but perhaps not Lauren Boebert, whose seat was thought to be safe — until Tuesday night. This was a district few thought could flip, but I met Boebert's challenger Adam Frisch earlier this year and thought his campaign could be a harbinger of a better night for Dems.
As Ron Klain texted me — more below — it was a "strong night" and a rejection of "MAGA extremism."
PLUS: Shelby Talcott captures the vibe at Trump Land in Mar-a-Lago, and Joseph Zeballos-Roig documents the tense mood at House Minority Leader Kevin McCarthy's party, where leadership's storms may offer an opportunity for ultra-conservative members to seize the ship.
Was this email forwarded to you? Sign up here!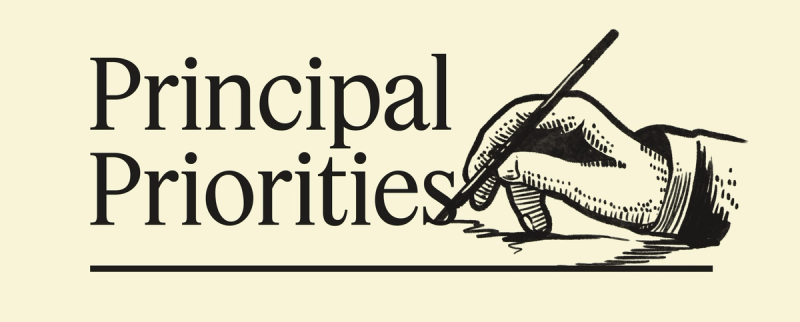 ☞ White House: The White House is feeling very good. Biden, who doesn't yet have any public appearances scheduled today, called and texted more than two-dozen Democratic officials and candidates to offer congratulatory messages throughout the night. On Wednesday morning some White House aides were retweeting Paul Krugman declaring that the "big losers right now are all the pundits who were ready to lecture Dems on how they were doing everything wrong."

☞ Chuck Schumer: The majority leader made history by becoming the first New Yorker to win a fifth term to the U.S Senate. He'll be waiting with bated breath to see if he keeps his majority role after Adam Laxalt ticked ahead of Sen. Catherine Cortez Masto in Nevada and Raphael Warnock is likely headed into a run-off in Georgia against Herschel Walker.

☞ Mitch McConnell: Is it better to be in power or to be right? McConnell dryly warned months ago that "candidate quality" — hint, hint, Trump's endorsements, hint — could cost them the Senate. Republicans could still prevail if everything falls their way, but he looked prescient on Tuesday.

☞ Nancy Pelosi: The Speaker seems to be breathing a sigh of relief after a red wave failed to arrive at her doorstep. Early Wednesday morning she released a statement thanking grassroots supporters and added that congressional Democrats were "strongly outperforming expectations across the country."
☞ Kevin McCarthy: The California Republican was dealt a major setback in his quest to be House speaker as Democrats fared much better than expected. But he kept his cool at his election night watch party. "We built upon those [midterm] gains two years ago, and it is clear that we are going to take the House," he said.
Republicans appear on track to win the House, but networks have not yet made the official call and the outcome may be a chamber much more narrowly divided than Republicans had hoped, with potentially severe consequences for their ability to govern.
"House Republicans are going to win the House and provide a vital check on Democrats' one-party rule. So far that's the only bright spot," one GOP strategist told Semafor. "It's clear candidate quality matters."
The Senate is still very much up for grabs. Outstanding races in four states mean that Senate control could go either way, but Democrats gave themselves a major boost with solid victories in Pennsylvania — the biggest call of the night — and New Hampshire.
It's not just that the much-vaunted "red wave" failed to materialize, Democrats even went on offense in some cases. The biggest surprise of the night: MAGA firebrand Lauren Boebert's race in Colorado's Third District was too close to call against Adam Frisch, a moderate Democrat.
Democrats' much-maligned strategy of baiting Republican voters into nominating their most outrageous pro-Trump candidates appeared to pay dividends in race after race. Max Berger, a former aide to Elizabeth Warren, summed up the mood on the left: "I think this election result feels so surprising and buoying because it's one of the first times in my adult life that Republicans seem to have paid a significant electoral cost for their extremism."
But as our own David Weigel reports, moderate Republicans also seemed to fare poorly, leaving Republicans without a clear model for how to respond. Once-high hopes for Rhode Island's Allan Fung in the House and Colorado's Joe O'Dea in the Senate disappeared very early in the evening.
The one very big exception to Democrats' strong night, and one with major national implications: Florida Florida Florida. Ron DeSantis and Marco Rubio cruised to spectacular victories, with blowout margins even in heavily Hispanic urban counties that typically vote for Democrats. It looks like the basis for a strong strategic pitch to Republicans in 2024, especially given how Trump's candidates fared in comparison.
Democrats also got welcome signs in the debate about abortion rights, despite some indications in recent weeks that it was waning as an electoral issue. Voters in Michigan, Vermont and California all backed ballot measures protecting abortion rights after the Supreme Court struck down Roe v. Wade. Voters in the red state of Kentucky are on track to do the same. Early exit polling results showed abortion running neck-and-neck with the economy. "That's got to give Democrats some hope that this is not going to be the kind of red wave that people were predicting," former Democratic Alabama Sen. Doug Jones told Semafor as the results rolled in Tuesday night.
Various progressive and moderate groups and politicians had already pre-written memos, some embargoed for Wednesday, blaming each other for expected losses and lamenting the party's failure to focus on the economy, or crime, or corporate malfeasance. They ended the night asking themselves what had worked.
"I think the message is: Stand by principles," Rep. Jerrold Nadler, D-N.Y. told Semafor's Kadia Goba at a watch party. "Point out the Republican assault on democracy, assault on women's rights, assault on gay rights, assault on the right to choose and people will respond."
— Morgan Chalfant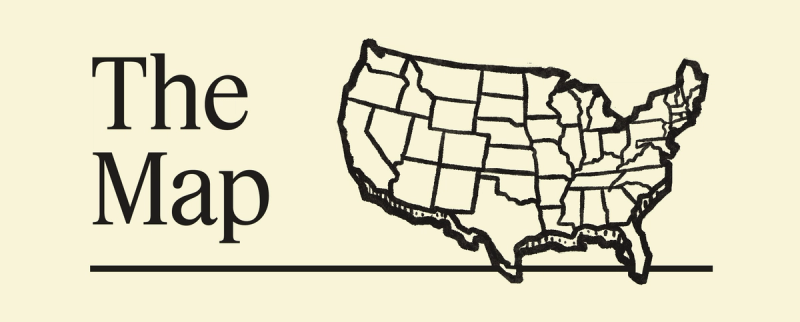 STILL TOO CLOSE TO CALL:
Arizona: Democratic Sen. Mark Kelly is leading Republican Blake Masters. Democrat Katie Hobbs is leading Republican Kari Lake.
Wisconsin: Republican Sen. Ron Johnson has an edge over Democrat Mandela Barnes.
Nevada: Republican Adam Laxalt is leading Sen. Catherine Cortez Mastro.
Georgia: Democratic Sen. Raphael Warnock is leading Republican Herschel Walker narrowly and it looks like the race may ultimately go to a runoff.
California: Rick Caruso is narrowly leading Karen Bass in the Los Angeles mayoral race.
New York: Republican Mike Lawler has an edge over DCCC chair Sean Patrick Maloney.
Oregon: Democrat Tin Kotek is narrowly leading Republican Christine Drazan.
DECIDED:
Pennsylvania: Democrat John Fetterman flipped the Pennsylvania Senate seat by defeating Republican Mehmet Oz, putting a significant win in Democrats' column.
Michigan: Democratic Gov. Gretchen Whitmer fended off a challenge from Republican Tudor Dixon, who denied the results of the 2020 election. Thus far Dixon has refused to concede. Rep. Elissa Slotkin also defeated a Republican challenge in the state's 7th congressional district.
Ohio: Republican J.D. Vance defeated Democrat Tim Ryan in the Senate race to replace outgoing GOP Sen. Rob Portman, keeping a key seat in Republicans' column.
New Hampshire: Democratic Sen. Maggie Hassan beat back a challenge from Republican Don Bolduc, dispelling GOP wishes about flipping the Granite State. Democratic Rep. Chris Pappas also defeated Republican former Trump official Karoline Leavitt.
New York: Democratic Gov. Kathy Hochul fended off a challenge from Republican Lee Zeldin.
Colorado: Sen. Michael Bennet defeated Republican Joe O'Dea, keeping his Senate seat for a third term. His race was called virtually immediately after polls closed on Tuesday night. O'Dea had kept his distance from Trump, who promptly celebrated his loss.
Florida: One of the brightest spots for Republicans thus far has been Ron DeSantis' victory in the Florida gubernatorial race. He easily won reelection and was even projected to take Miami-Dade County, becoming the first GOP governor to win what is typically reliably Democratic territory in two decades.
Virginia: Reps. Abigail Spanberger and Jennifer Wexton in the 7th and 10th congressional districts, respectively, fended off Republican challenges in what were early positive signs for Democrats worried about the prospect of a "red wave." Meanwhile, Republicans flipped Virginia's 2nd congressional district Rep. Elaine Luria.
Georgia: Republican Gov. Brian Kemp defeated Democrat Stacey Abrams for a second time. While he pretty much glided through the race to reelection, the same can't be said for Republican Senate candidate Herschel Walker, suggesting split-ticket voters are playing a role in Georgia. The Senate race between Walker and Sen. Raphael Warnock was still too close to call as of Wednesday morning.
Wisconsin: Democratic Gov. Tony Evers was elected to another term, fending off a challenge from Trump-backed Tim Michels.
North Carolina: Republican Ted Budd kept the Senate seat vacated by outgoing Sen. Richard Burr under GOP control, defeating Democrat Cheri Beasley and quashing Democratic hopes to win a Senate seat in the Tar Heel State.
Arkansas: former Trump White House press secretary Sarah Huckabee Sanders won the gubernatorial race, making her the first woman elected as governor of Arkansas.
Massachusetts: Democrat Maura Healey defeated Republican Geoff Diehl, becoming the first woman and first openly gay governor of Massachusetts.
MAR-A-LAGO, Florida – Donald Trump's election night party started off slowly, but with an air of calmness and confidence that — for the GOP as a whole — would falter by night's end. Attendees rolled in fashionably late, and high-profile Trump figures rubbed shoulders under the chandeliers, often seeming more interested in the social scene than the election results.
Trump himself made two appearances throughout the night — the first around 6:30 PM, when the crowd was still light, the vibes hopeful, and the night just beginning. With much of his guest list yet to arrive, he descended down a staircase just off to the side of the ballroom and made a beeline right for the media. There, he spoke for several minutes about election night, his vague recent threats toward Florida Governor Ron DeSantis, his tensions with Senate Minority Leader Mitch McConnell, and more.
"I think they're going to do very well tonight," Trump predicted before leaving the party.
Hours later, he emerged again into a very different evening. As attendees inside Mar-a-Lago focused on getting their best iPhone shot of Trump, Republicans outside of his fortress were getting worried.
"Interesting evening," Trump told the press this time.
After a short speech touting his endorsements and giving a few updates on leading Republicans, Trump mingled with the quickly dissipating crowd before sitting down at a front-row table in front of a big screen TV tuned into Fox News.
He remained there, watching the results and deep in conversation with a rotating cast of advisors, until around midnight — all as a literal storm raged right outside his walls.
The results seemed to sink in slowly among the guests, perhaps due to Florida Republicans' exceptionally good night. Outside of Mar-a-Lago, however, the mood on the right was sour. A number of commentators slammed Trump – over the candidates he chose, the lackluster result for Republicans, his effectiveness as GOP leader, and more. Was he the right person to continue leading the GOP, some wondered, especially with DeSantis running rings around Democrats the same night?
"Maybe some got a little high on their own supply," one attendee said, watching the results roll in and referring to the "right wing echo chamber."
As if trying to highlight the divide between his personal grievances and the party's larger goals, Trump's first social media reaction to the results was to celebrate a Republican loss — moderate Republican Joe O'Dea in Colorado, a McConnell favorite who had distanced himself from the former.
Back inside Mar-a-Lago, though, Trump (at least publicly) kept the blinders on. "174 wins and 9 losses, A GREAT EVENING, and the Fake News Media, together with their partner in crime, the Democrats, are doing everything possible to play it down," he declared on Truth Social around 1:15 AM on Wednesday. The power of positive thinking.
— Shelby Talcott
The View From Kevin McCarthy's Watch Party
WASHINGTON, DC — It was the victory party that wasn't.
At his watch event on Tuesday, House Minority Leader Kevin McCarthy sat through a difficult evening as Democrats displayed remarkable strength, leaving him on path for a likely narrow majority that had not yet been called. What was supposed to be a coronation for his Speakership looked like a potential fall from grace.
"As far as expectations go, it's a wreck," a GOP lobbyist told Semafor. "This would have been an acceptable night a few months ago. It's incredibly deflating today."
But not everyone was gloomy about the electoral outcome. In fact, one conservative GOP lawmaker was buoyant: Rep. Thomas Massie of Kentucky.
"A narrower majority means that somebody like Thomas Massie has more influence in the majority," he told Semafor. "There's a reason for me to be happy."
He drew a parallel with Sen. Joe Manchin, D-W.Va., a Democratic senator who wielded enormous influence over President Joe Biden's agenda in an evenly-split Senate. Massie argues conservatives in that scenario would enjoy immense sway over the House GOP. For McCarthy, it amounts to a possible recipe for chaos, especially with high-stake fights around the corner over the debt limit, government funding, and more.
By 2 AM, only dozens of Republican staffers stayed to cheer McCarthy onstage. He was the evening's first and sole speaker, laying out Republican wins in New York and Florida. It was now more of a pep talk.
"When you wake up tomorrow morning, we will be in the majority, and Nancy Pelosi will be in the minority," McCarthy said, referring to the current House speaker.
But the battle for the House raged on. Just minutes before McCarthy started speaking, the Associated Press called the race in Michigan's 3rd Congressional district as a flip for Democrats in another big win for them.
— Joseph Zeballos-Roig
Punchbowl News: A narrow GOP House majority could make it harder for Kevin McCarthy to win the speaker's gavel and to govern.
Playbook: Biden defied expectations and a senior White House official told the publication of 2024: "He's running."
Axios: Trump is "facing waves of blame" after candidates he backed struggled or lost.
WHAT THE LEFT ISN'T READING: Kid Rock criticized Oprah for endorsing John Fetterman over Mehmet Oz.
WHAT THE RIGHT ISN'T READING: Sen. Lindsey Graham, R-S.C., acknowledged on NBC News that the midterms were "definitely not a Republican wave, that's for darn sure."
— with our partners at Ground News
As both parties sift through the midterm results for clues to a successful 2024 cycle, Jonathan Martin writes in Politico that there is a "bipartisan truth that dare not speak its name, at least not in public" — widespread dread on both sides of the aisle about their likely presidential nominees, Joe Biden and Donald Trump.
The end of crypto billionaire Sam Bankman-Fried's FTX.com exchange may also wipe out two major U.S. political donors, Bloomberg reports. Bankman-Fried (who is a Semafor investor) known as SBF, gave more money to Democrats this cycle than anyone but George Soros, according to OpenSecrets data. One of his top lieutenants, Ryan Salame, has been bankrolling Republicans at almost the same rate.
Tuesday's election eased Elon Musk's Twitter follies out of the news cycle at least slightly. But not for long: Alex Kirshner warns in Slate that Musk's balancing act of trying to be a free speech zealot and a successful businessman simultaneously has been a disaster, with the likelihood of even more advertising losses piling up in the days to come.
If you're liking Semafor Principals, consider sharing with your family, friends and colleagues. It will make their day.
To make sure this newsletter reaches your inbox, add steve.clemons@semafor.com to your contacts. If you use Gmail, drag this newsletter over to your 'Primary' tab. And please send any feedback our way, we want to hear from you.
Thanks for getting up early with us. For more Semafor, explore all of our newsletters.
— Steve Clemons