In today's edition: A Democratic power-player says Menendez should resign, a potential shutdown shor͏‌ ͏‌ ͏‌ ͏‌ ͏‌ ͏‌
| | | |
| --- | --- | --- |
| Washington | Hudson County | Avarua |

| | | |
| --- | --- | --- |
| | September 25, 2023 | |

Principals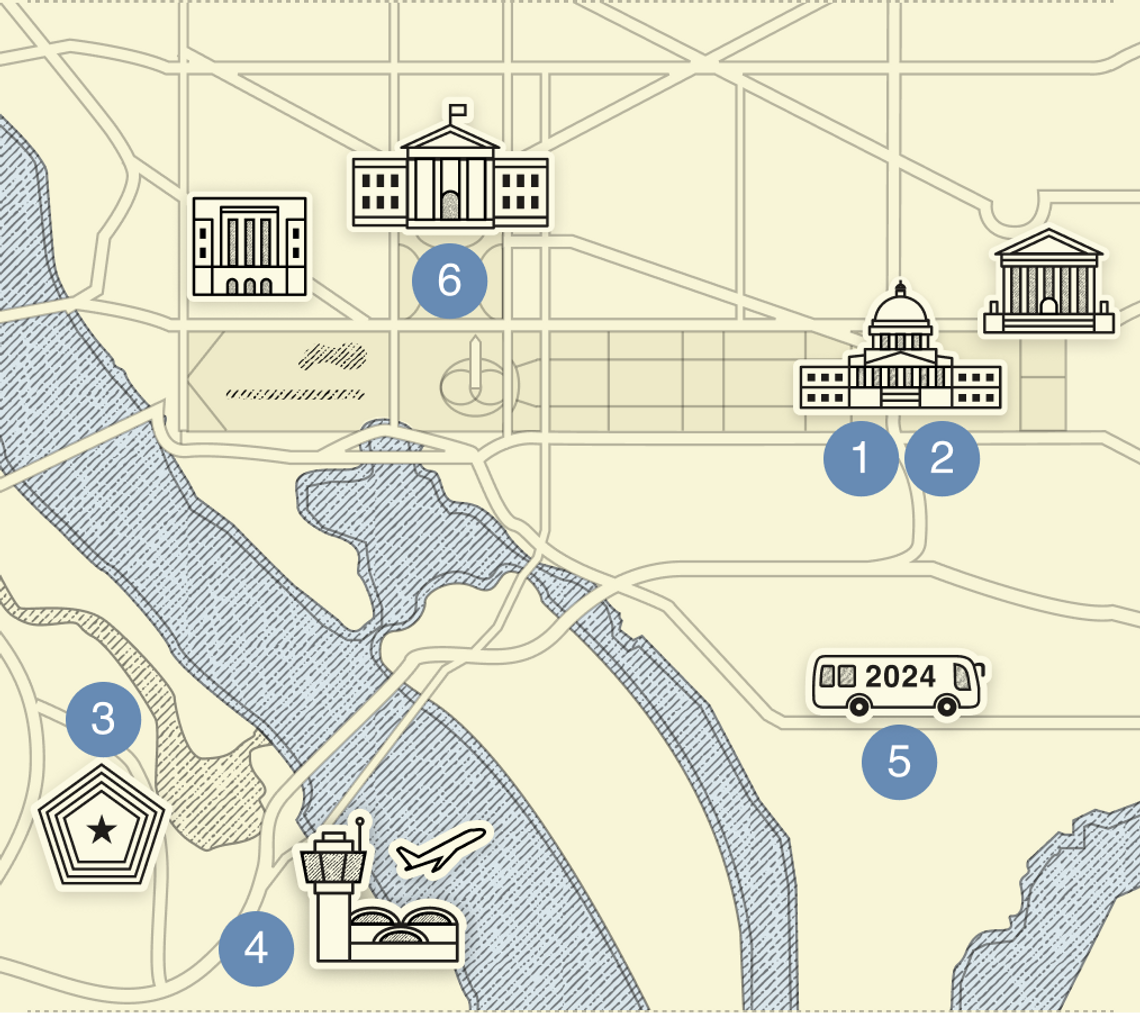 Menendez under pressure
Republicans talk discharge petition
Mark Milley's final days
US business leaders to Ukraine
The DCCC's new message tester
Biden's Pacific summit
PDB: Biden administration warns about potential shutdown impact

Biden to Detroit on Tuesday … Hollywood studios, writers reach deal to end strike
— edited by Benjy Sarlin, Jordan Weissmann and Morgan Chalfant
Pressure rises on Menendez, silent senators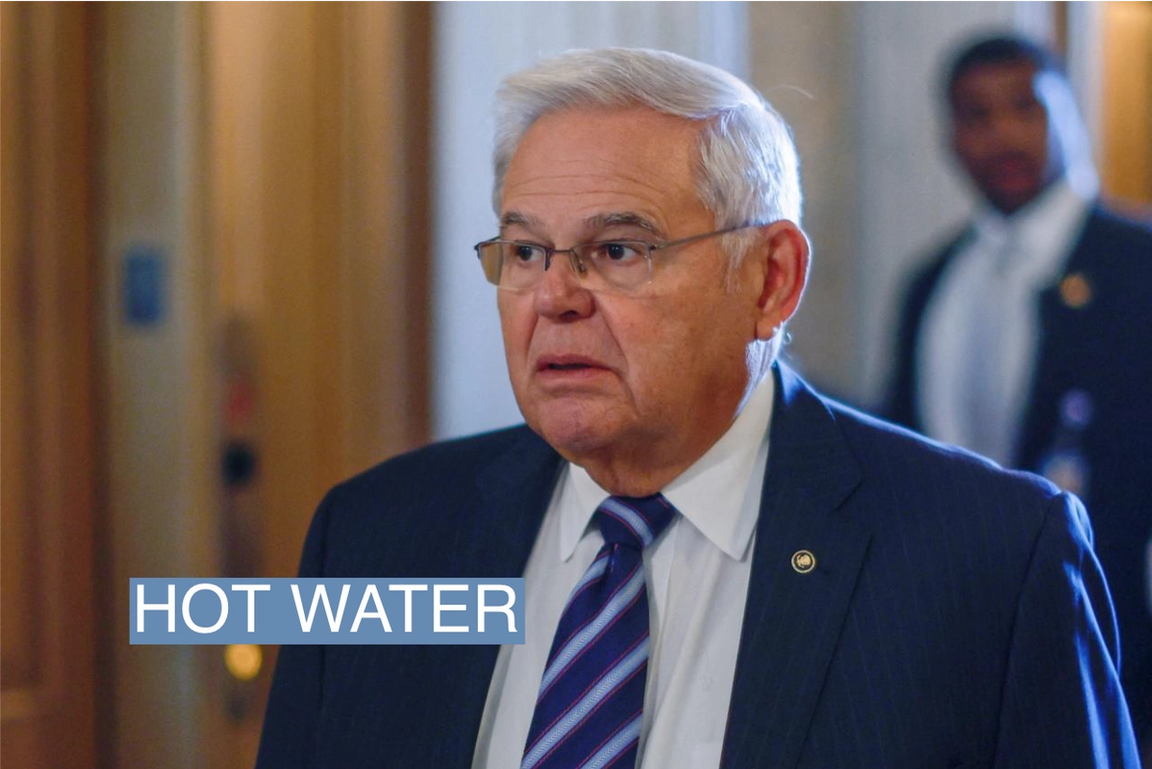 REUTERS/Jonathan Ernst
The White House and top Senate Democrats remain silent on the New Jersey Sen. Bob Menendez's future, even as he's facing growing pressure to resign after his indictment on federal bribery charges. Sen. Dick Durbin, D-Ill. suggested Menendez and New Jersey voters should decide his future, citing "the presumption of innocence." Sen. Chris Murphy, D-Conn. said on MSNBC that he wanted to speak to his colleagues before weighing in and Sen. Mark Kelly, D-Ariz. was similarly careful on CBS. New Jersey's other Democratic senator, Cory Booker, is also still silent.
On the other side of the Capitol, Rep. Alexandria Ocasio-Cortez, D-N.Y. has called on Menendez to step down, while Rep. Andy Kim, D-N.J. is promising a primary challenge. Meanwhile, a prominent Democratic figure, the former top Obama aide and ambassador Patrick Gaspard who now serves as CEO of the Center for American Progress Action Fund, urgently pressed the party to move, calling the allegations about Menendez so "egregious that his position just isn't sustainable."
"Corruption will be THE issue against Trump, and with a media susceptible to 'both sides' equivalencies there is every need to make the sharp distinction," Gaspard told Semafor. "Dems can't credibly paint R's as extremist supporters of a man charged with multiple felonies while defending or remaining silent on one of their own who is out of central casting in an FBI lineup. This is a tragic end to a career, but it's not the moment to preference personal friendships over democracy."
— Morgan Chalfant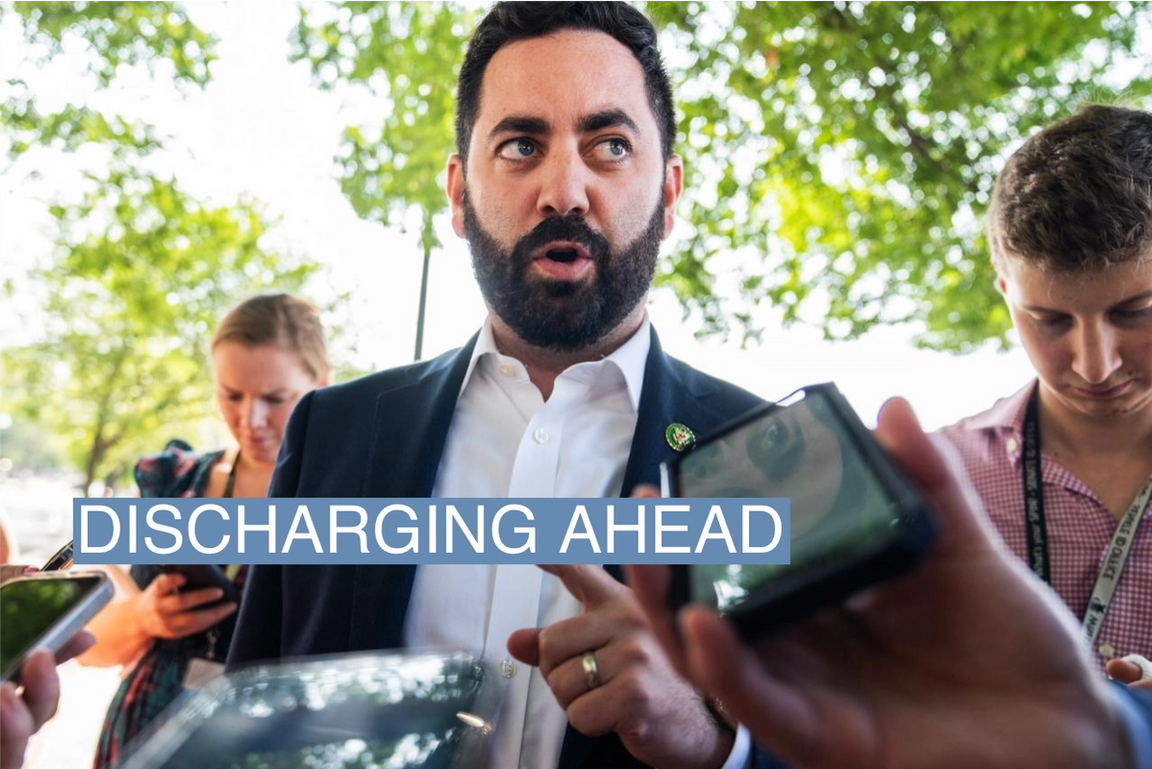 Tom Williams/CQ-Roll Call, Inc via Getty Images
Republican moderates may be able to team up with Democrats to keep a shutdown brief, Semafor's Kadia Goba reports, by bringing a government funding bill to the floor using a discharge petition. Republicans from New York, Pennsylvania, and California have privately suggested they're open to the move, which has been publicly backed by Reps. Mike Lawler and Marc Molinaro, if necessary to keep the government open. The unusual, time-consuming process could go more quickly in this case because Democrats filed a petition during the debt ceiling showdown earlier this year. The bill was written broadly enough that it could be used to avert a run-of-the-mill government funding lapse as well. The legislation has already "ripened," meaning it won't have to sit in committee for 30 days, and currently has 213 signatures out of a required 218. That said, the bill would have to wait 9 days for a vote. The government is set to shut down in 7 days.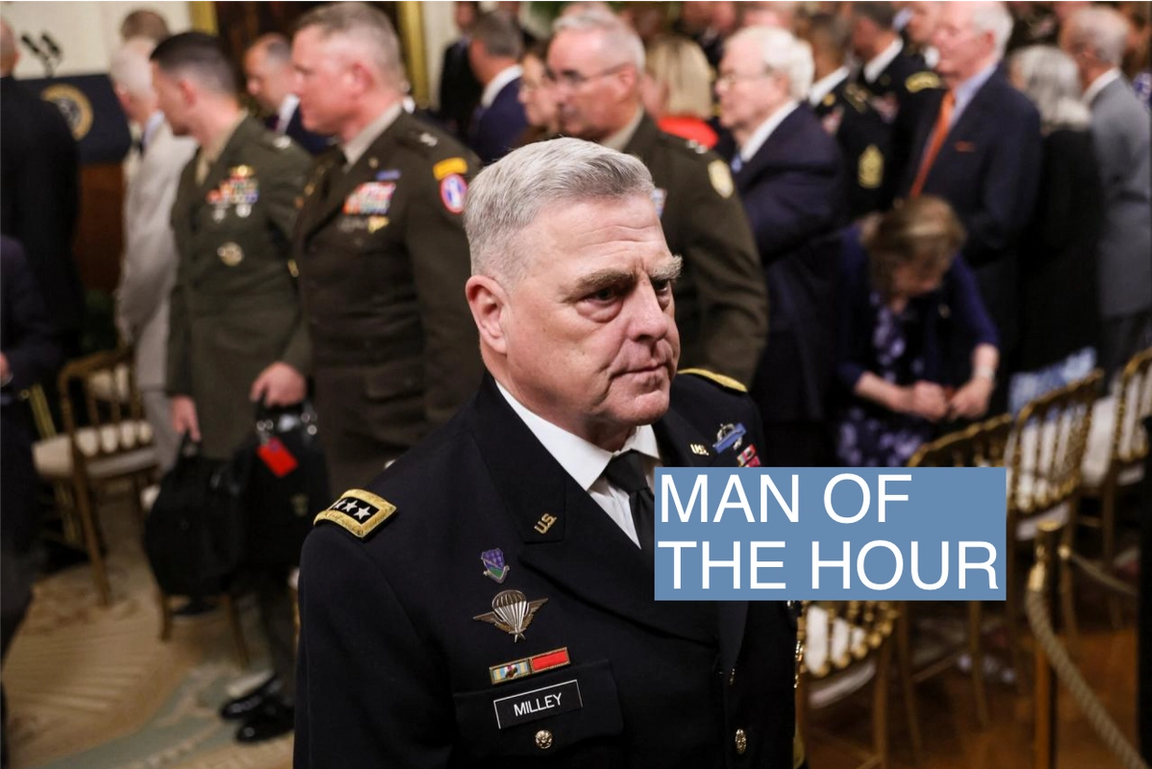 REUTERS/Leah Millis
Gen. Mark Milley will retire as chairman of the Joint Chiefs of Staff this month, ending a polarizing tenure largely defined by how he handled his role under the Trump administration. In a big retrospective, The Atlantic's Jeffrey Goldberg hails the general as a defender of democracy who helped steadily steer the U.S. military through the frenzied waning days of Trump's tenure. Milley, the story notes, has warned friends that Trump will start "throwing people in jail" if he is elected to the White House again. (Tangential, but interesting: Trump asked whether Milley was "soft on transgenders" when interviewing him for the top job, Goldberg writes).
Milley's legacy will also be shaped by his handling of the chaotic withdrawal from Afghanistan and the more recent Russian full-scale invasion of Ukraine. Milley's critics believe that he "stretched the bounds of what is expected to be a nonpartisan role," three Washington Post scribes write in another sprawling profile. It quotes one defense official who worked with Milley as saying his "Achilles' heel will be that at times he spoke too much, too often, and too loudly, with himself usually the hero."
Ukraine meets US business, tech leaders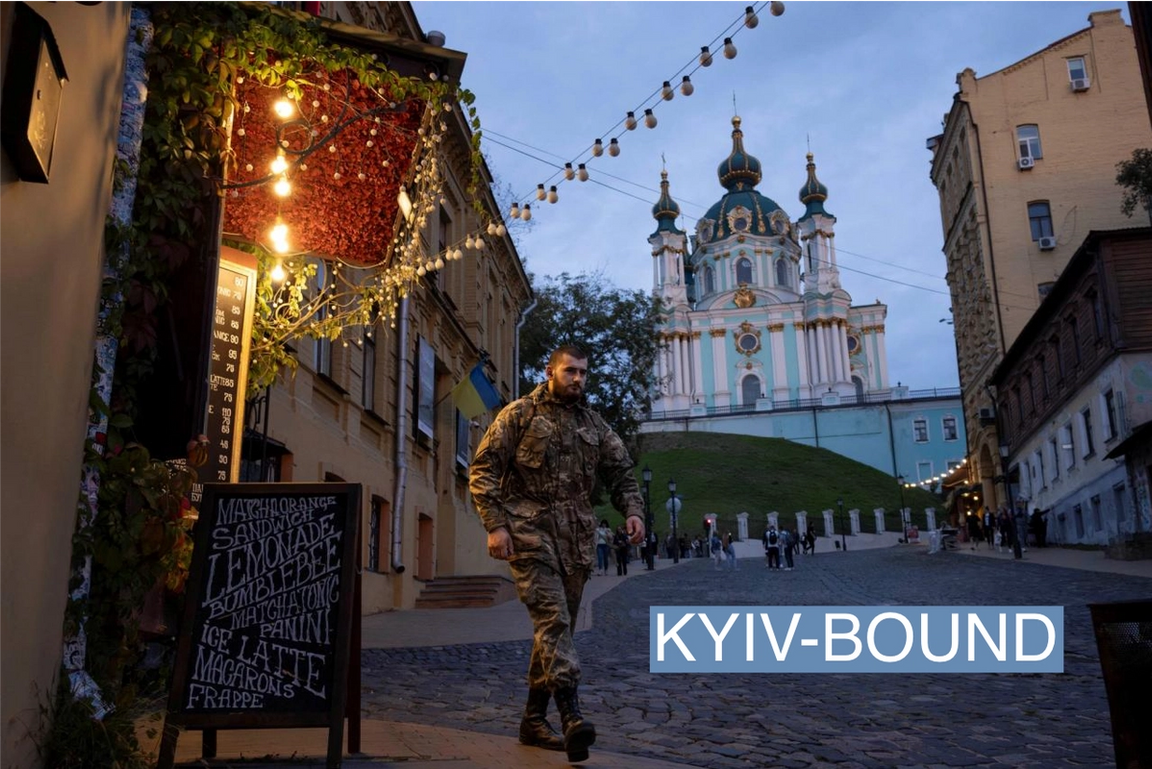 REUTERS/Thomas Peter
Ukraine reported over the weekend that its economy grew on a yearly basis for the first time since the full-scale Russian invasion last year. The new figures could help Ukraine's push for outside investment in rebuilding the war-torn country, which is also on a drive to develop its domestic defense industry. To that end, the McCain Institute is organizing a series of meetings in Ukraine with U.S. tech and business leaders in the coming weeks. In a previous meeting with the McCain Business Alliance, Ukraine's Prosecutor General Andriy Kostin asked for technical support on apps designed to relay war crimes to international criminal courts. President Volodymyr Zelenskyy "is really focused on setting up his own indigenous defense industry, and he needs American and other partners, other defense companies, tech companies to help them with that," Evelyn Farkas, executive director of the McCain Institute, told Semafor's Kadia Goba.
New study shoots down popular Democratic theories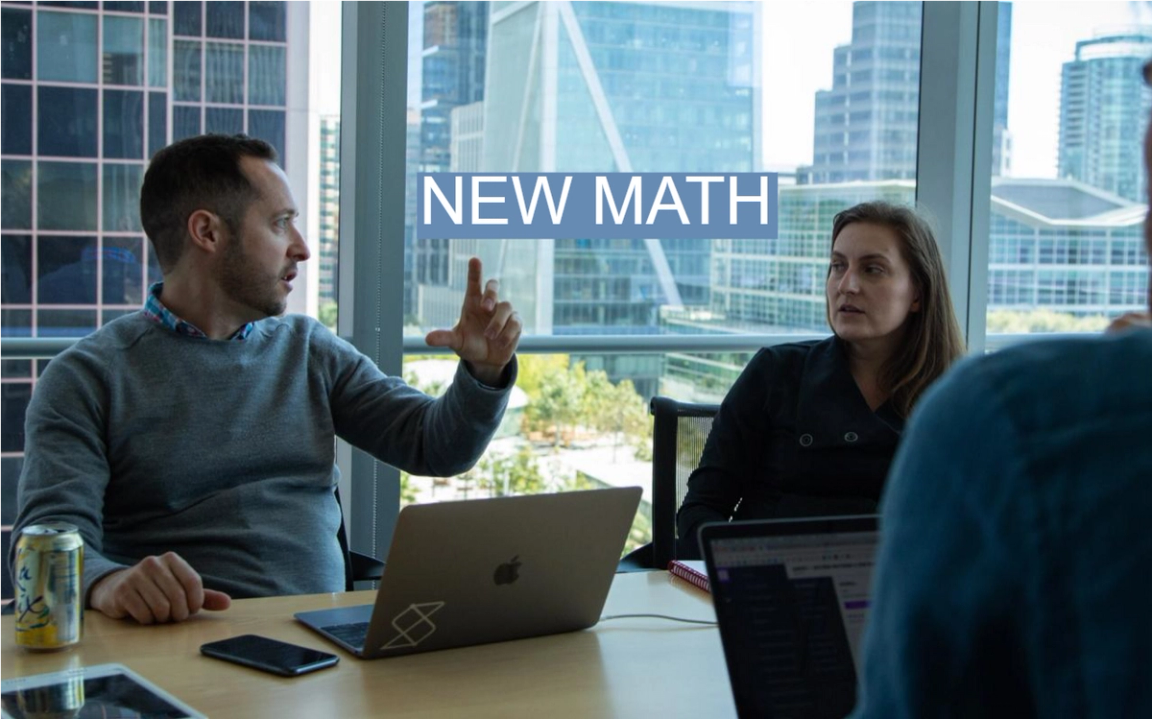 Swayable
The DCCC has signed up a firm called Swayable to lead its message testing efforts in 2024, Semafor's Ben Smith writes. The company's data is also at the heart of a large-scale new study of political advertising, which challenges some popular Democratic Party theories about how to win elections, and argues that ads should be rooted more in experimentation than in theory. The puzzling finding after tests of 617 ads in the last two cycles: Some spots were markedly more successful than others, but there was "no persistent pattern to what worked best." In particular, the theory known as "popularism" — the obvious-seeming notion that Democrats should focus on positions that poll well and avoid ones that poll badly — didn't clearly win out in the data. And some ideas about identity politics didn't seem to affect results. For instance, "the identity of narrators didn't generally impact persuasion much."
China looms over Biden's meeting with Pacific leaders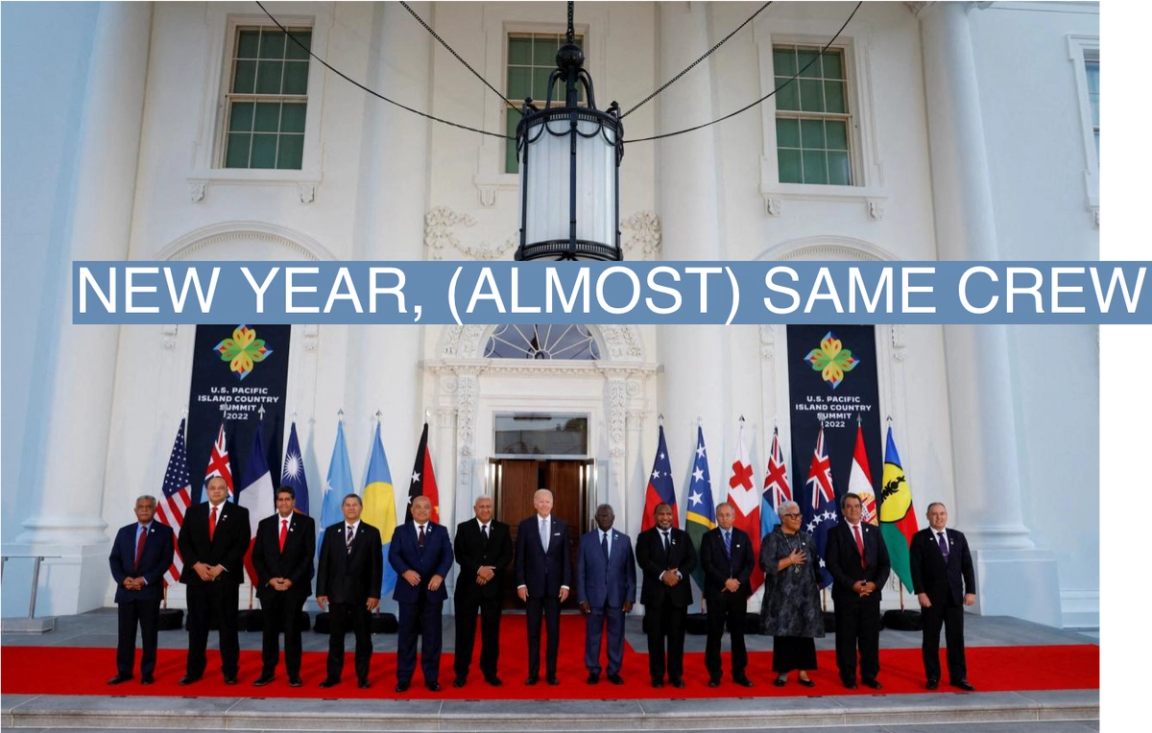 REUTERS/Jonathan Ernst/File Photo
President Biden will meet with more than a dozen leaders from Pacific nations at the White House today for a summit that will see him establish diplomatic relations with the Cook Islands and Niue. Climate change will be a major topic of the gathering, but as with many of the administration's international engagements, China will be looming in the background. At least one leader is skipping the summit — Solomon Islands Prime Minister Manasseh Sogavare — causing disappointment in the White House. The leaders who are in town were scheduled to attend the Baltimore Ravens game yesterday and receive a briefing from the Coast Guard on U.S. plans to address illegal fishing and maritime issues. China's militarized coast guard fleet, recently detailed in the New York Times, might be a natural topic of conversation.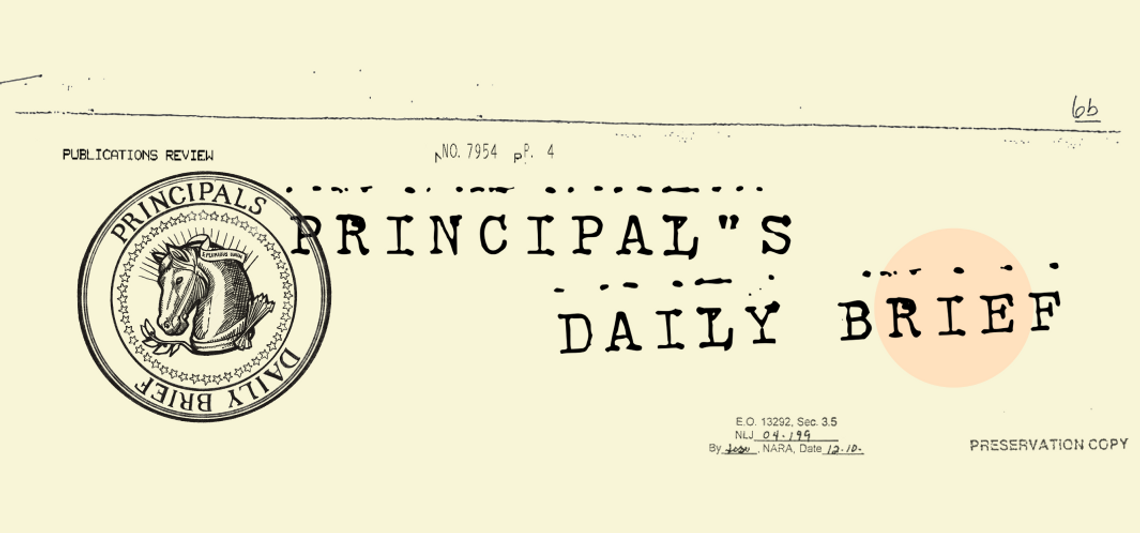 Beltway Newsletters
Punchbowl News: On a Saturday call with members of his House GOP conference, Speaker Kevin McCarthy floated the possibility of a 30- or 45-day stopgap spending bill to allow more time for negotiations — but there's "deep skepticism" within the House GOP that they can pass any spending bills at the moment.
Playbook: Rep. Dean Phillips, D-Minn. sounds like he's moving closer to launching a primary challenge against President Biden: "I'm concerned that there is no alternative," he said in an interview late last week.
The Early 202: The Senate is still working out the details of its stopgap bill, including options to fund Ukraine that won't raise objections from Republicans.
Axios: A push to use the 14th Amendment to block Donald Trump from appearing on state ballots is struggling to gain traction, in large part because state officials want to wait for the courts to rule in on his actions leading up to Jan. 6.
White House
Congress
Outside the Beltway
California Gov. Gavin Newsom just heated up a critical legal battle over America's homelessness crisis by asking the Supreme Court to reverse a 9th Circuit court ruling he argues has "paralyzed" efforts by cities in his state to clear encampments.
National Security
Economy
The Hollywood writers strike is (almost) over after the unions and studios announced a tentative deal Sunday. The wordsmiths won't officially return to work until the contract gets ratified by members, but they're done picketing for now. The actors' unions still have yet to reach a bargain, but Variety writes that the agreement should "hasten the end" of that walkout.
Polls
The Washington Post and ABC News raised eyebrows this weekend with a poll showing Donald Trump up 52% to 42% against Joe Biden. But given how many other surveys have found that the race is a dead heat, even the Post's own reporters had to admit the result was "probably an outlier." Still, a close race is cold comfort for the White House. A new poll from NBC News finds Trump and Biden tied among registered voters at 46% each, with 75% of Americans voicing worries about Biden's age and almost two-thirds concerned about Trump's indictments.
2024
Blindspot
Stories that are being largely ignored by either left-leaning or right-leaning outlets, according to data from our partners at Ground News.
What the Left isn't reading: Republicans urged the Treasury Department's Committee on Foreign Investment in the United States to review electric vehicle battery maker Gotion Inc. over its China links.
What the Right isn't reading: Special counsel Jack Smith added a war crimes prosecutor to his team.

Sign up now to get Semafor in your inbox.
Semafor, Inc. 228 Park Ave S, PMB 59081, New York, NY, 10003-1502, USA