Kevin McCarthy's foes eye higher office; Donald Trump to Michigan as UAW strike continues; Hunter Bi͏‌ ͏‌ ͏‌ ͏‌ ͏‌ ͏‌
| | | |
| --- | --- | --- |
| Washington | New York | Detroit |

| | | |
| --- | --- | --- |
| | September 19, 2023 | |

Principals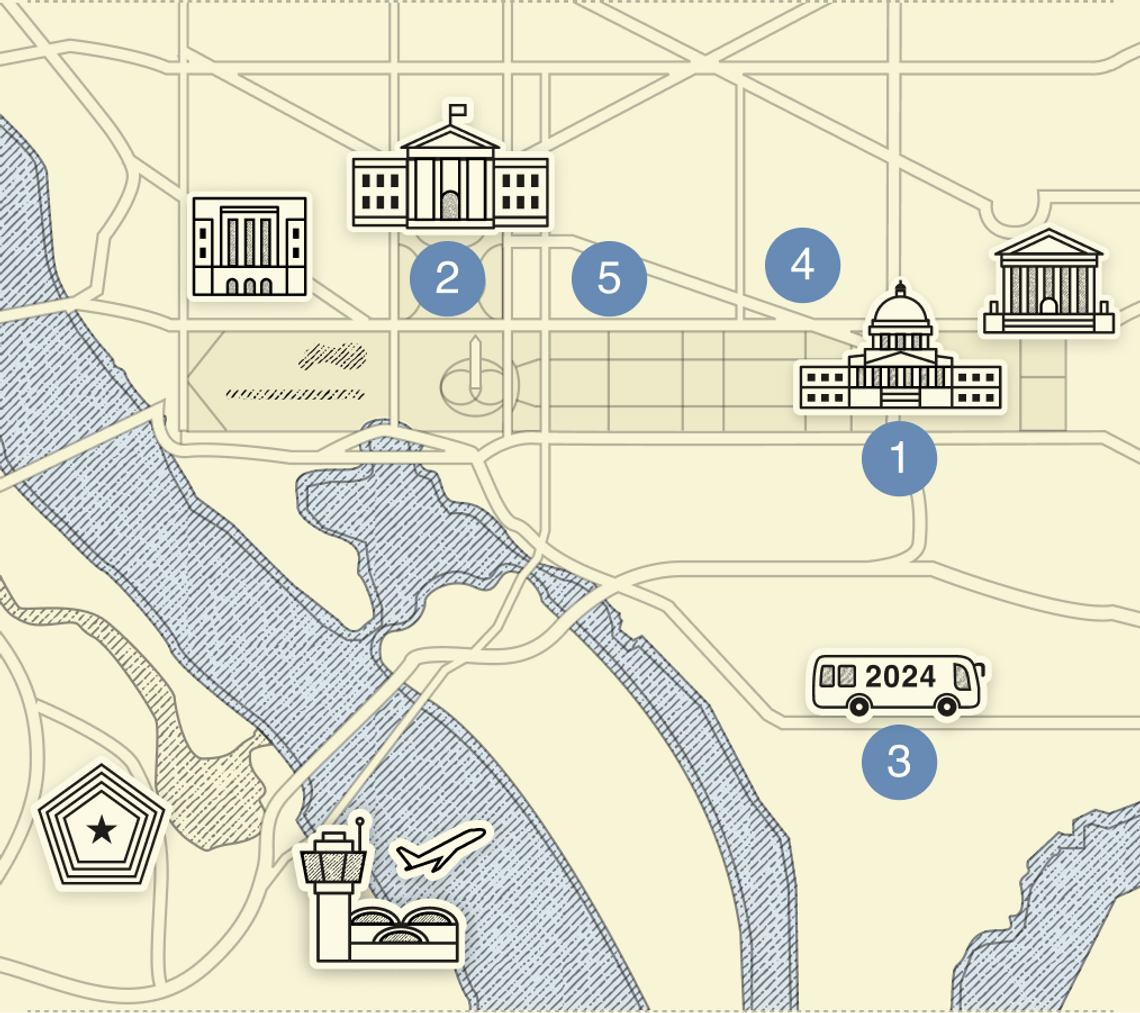 McCarthy foes eye higher office
Biden's U.N. pitch
Trump to Michigan
Trump classified docs bombshell
Hunter Biden's IRS suit
PDB: Biden takes on age issue at fundraiser

Biden, Zelenskyy speak at U.N. … WSJ: Chinese foreign minister ousted over alleged affair … CNN: Missing F-35 debris located
— edited by Benjy Sarlin, Jordan Weissmann and Morgan Chalfant
McCarthy's GOP detractors have higher ambitions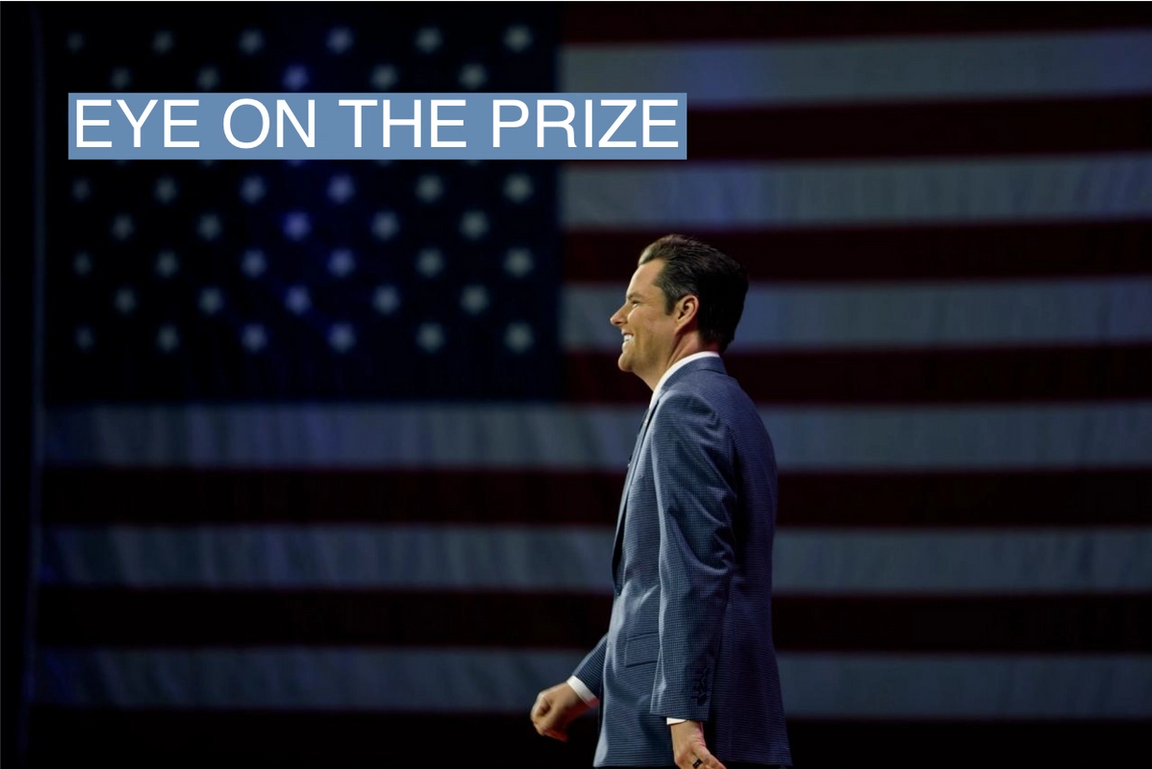 Anna Moneymaker/Getty Images
Several of the hardline House Republicans blocking their party from passing a budget deal appear to have their eye on higher office — and that's causing some gripes among their colleagues, Kadia Goba reports. On Monday, NBC reported on widespread speculation that Rep. Matt Gaetz could run for governor of Florida (he called the article "overblown clickbait," but pointedly said "dozens" of former colleagues had "relentlessly" encouraged him). Meanwhile, Rep. Dan Bishop announced he won't seek reelection and instead is running to be North Carolina's attorney general in 2024. Rep. Matt Rosendale is already racking up endorsements for a not-yet-official Senate run in Montana. And Rep. Ralph Norman is openly weighing a Senate run against South Carolina Sen. Lindsey Graham.
"Whether it's running for another office, to retweets for the $5 donations, yes, these people are incentivized to try to put themselves in the limelight for their unreasonable policy preferences," one House Republican lawmaker told Semafor, adding that their "lack of sincerity" has been the subject of conference-wide chatter. "I mean this is literally what babies do," the lawmaker added. "Babies cry and scream so they get more attention."
Biden faces tough crowd on Ukraine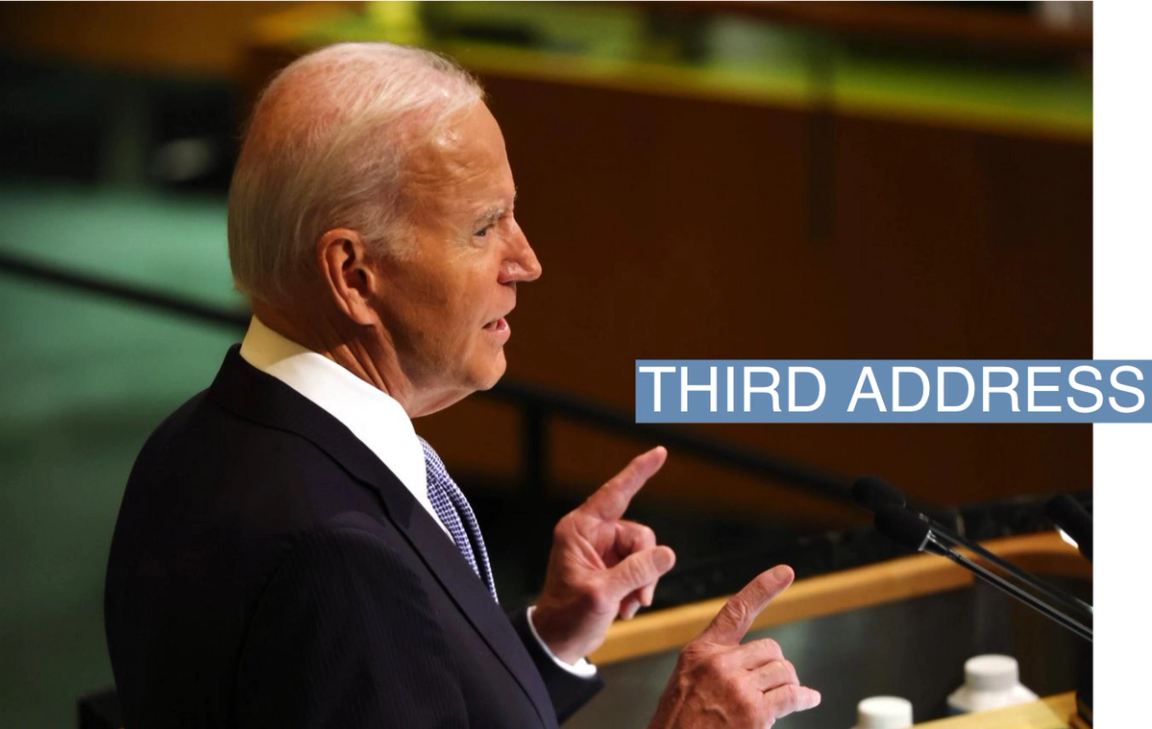 Spencer Platt/Getty Images
President Joe Biden will face a complicated task rallying nations to support Ukraine during this year's U.N. General Assembly, as some developing countries feel the pain of diminished grain exports and others take issue with the West's approach to the conflict 19 months into the full-scale Russian invasion. Biden will name supporting Ukraine among the serious global challenges the world faces, but won't necessarily make it the focal point of his address. "There's a lot of other global challenges out there in the world that are existential to other countries," a senior administration official said, including climate change and debt in the developing world. Both Biden and Ukrainian President Volodymyr Zelenskyy, who is speaking in person at the meeting, will meet separately with Brazilian President Luiz Inacio Lula da Silva, whose government has not joined international sanctions on Russia and who has at points partially blamed Kyiv and the West for the continuing conflict. However, one "significant arrow in Biden's quiver," writes the Washington Post's John Hudson, will be the absence of Russian President Vladimir Putin and Chinese President Xi Jinping, which could clear more space for Biden to engage with nations in the so-called Global South.
— Morgan Chalfant
Trump is headed to Michigan. Is Biden next?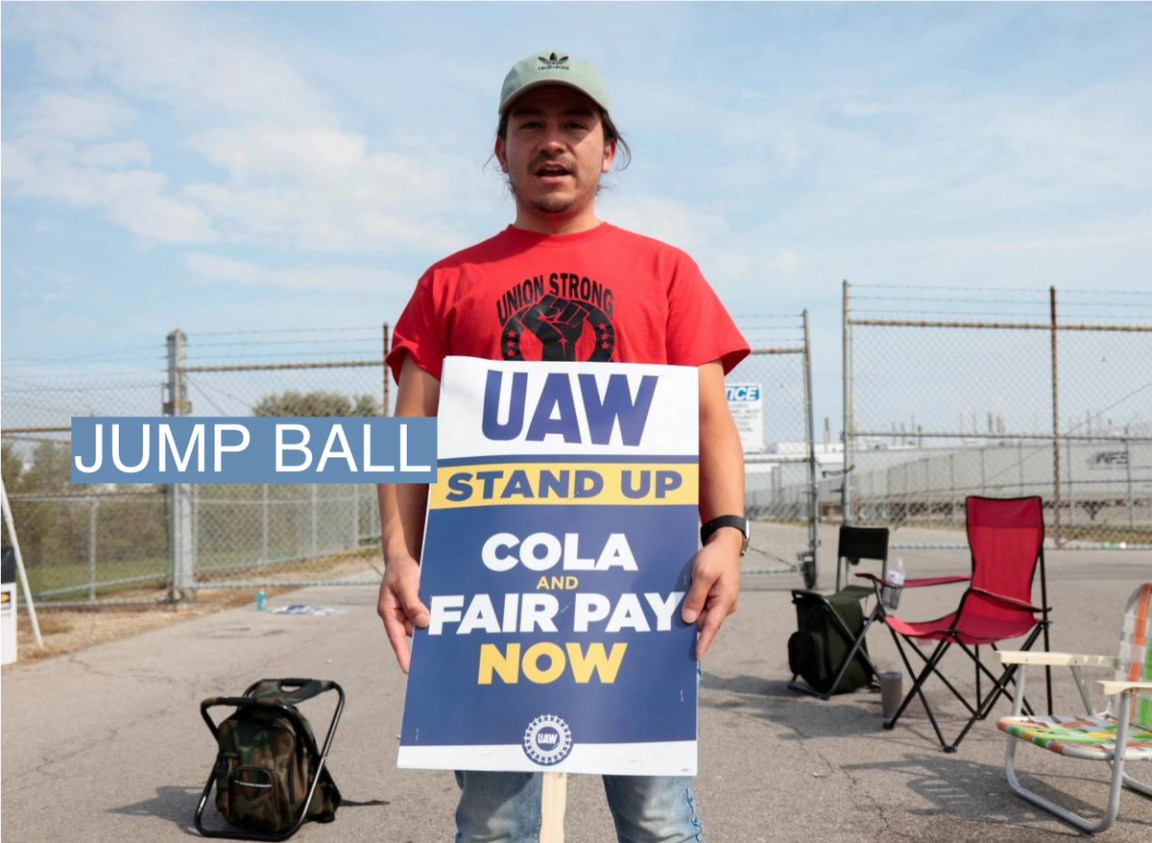 REUTERS/Rebecca Cook
As the UAW strike continues, Donald Trump is heading to Detroit to deliver a speech to union workers instead of attending the GOP debate on Sept. 27. That adds to the pressure on President Biden to get more involved, with some Democrats calling on him to fly to Michigan and join the picket lines, where the New York Times reports striking workers are sounding less than pleased with his record. "It would send a very strong message that Democrats stand for working people — I really do feel Biden should show up, and show up soon," Michigan state Rep. Mike McFall told the Washington Post. "I am quite worried about Trump showing up, and what that would mean for our party in November." Biden has called on automakers to "go further to make sure record corporate profits mean record contracts" and sent senior advisor Gene Sperling and acting Labor Secretary Julie Su to help broker a deal, but UAW president Shawn Fain has insisted the White House would not be involved in talks. In a statement to Semafor, White House spokeswoman Robyn Patterson said their team's mission "is not to intervene or to serve as mediator, but to help support the negotiations in any way the parties feel is constructive."
—Benjy Sarlin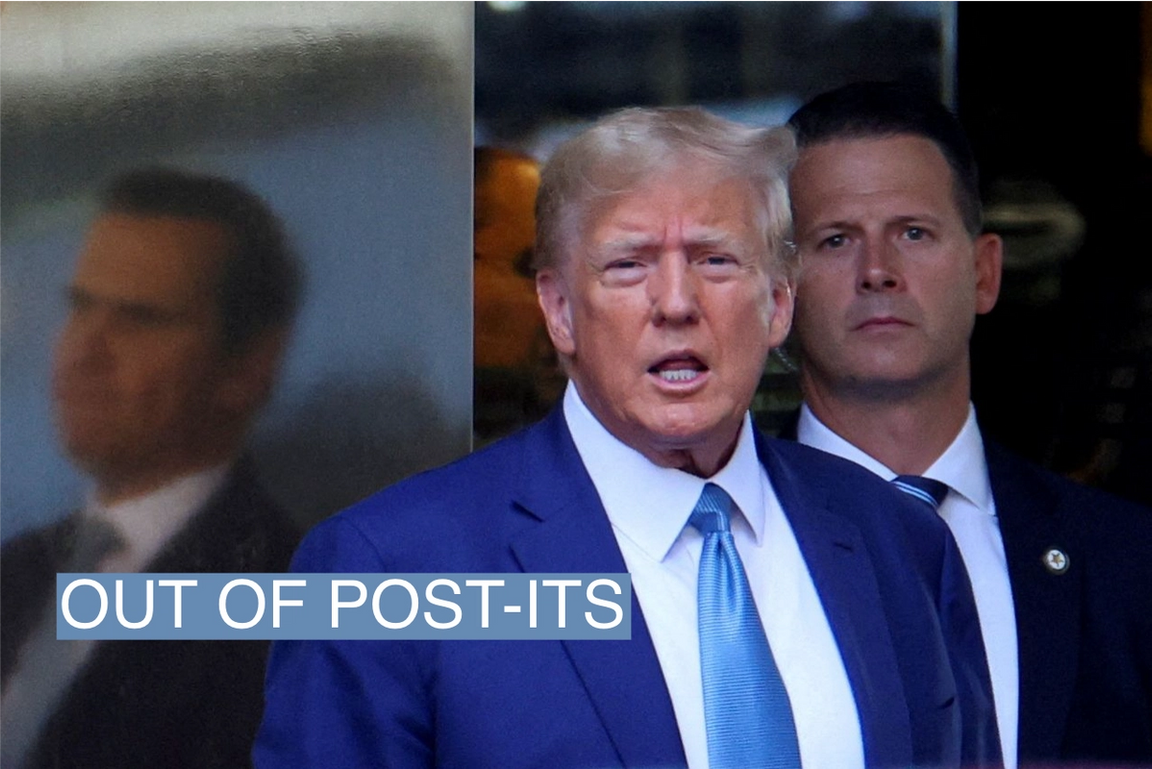 REUTERS/Mike Segar/File Photo
Donald Trump had so many classified documents floating around Mar-a-Lago that he started using them as scrap paper, sort of the way the rest of us might scrawl a note on the back of some junk mail, according to ABC News' latest scoop. Molly Michael, a longtime aide to the former president, reportedly told federal investigators that Trump handed her to-do lists written on the back of notecards he pinched from White House briefings that were covered in "visible classification markings." Michael also said that around when the classified document matter was referred to the FBI, Trump asked her to spread the word that there were no more boxes of sensitive material left at his estate — a claim she pointed out was obviously false. When she told Trump she had been contacted for an interview by the FBI, he allegedly told her: "You don't know anything about the boxes." A Trump spokesman told ABC their report lacked "proper context and relevant information."
Hunter Biden punches back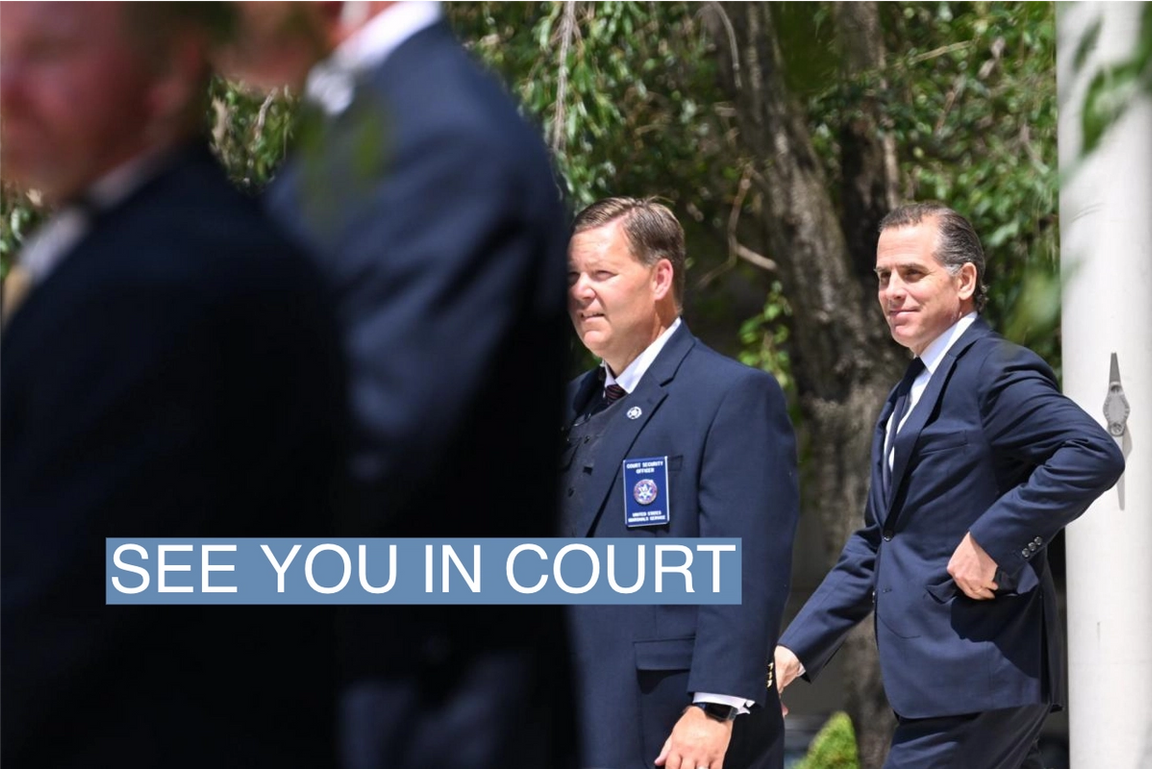 Mark Makela/Getty Images
Hunter Biden apparently isn't afraid of a court fight, and now he's got two. The president's son escalated his campaign against Republican investigators by filing a civil suit against the IRS, claiming that his privacy rights were violated when two agents spoke before Congress and in media interviews about the investigation into his business affairs. It's a sign of more aggressive tactics on the part of Hunter Biden's attorneys, led by Abbe Lowell, that have prompted some consternation among Democrats in the past. But a Democratic strategist told Semafor that the divide between his legal team and more cautious voices around the White House was shrinking as both sides prioritized pushing back on escalating Republican probes. One fan of the lawsuit: David Brock, who credited Hunter Biden's team with not sitting back and letting "right-wing operatives get away with attacking and lying about a private citizen in order to hurt President Biden." It does have the awkward effect of pitting the president's son against an agency technically under his father's purview, but it wouldn't be the first time, and the Biden administration has sought to keep its distance from the Justice Department and IRS to avoid the appearance of influencing the case.
— Morgan Chalfant
If you're a fan of Semafor, check out Power Corridor, a twice-weekly newsletter covering the interplay between Wall Street and Washington. It's written by Leah McGrath Goodman, an investigative journalist known for her no-holds-barred reporting on finance, tech, and the ultra-wealthy.
You can subscribe for free here.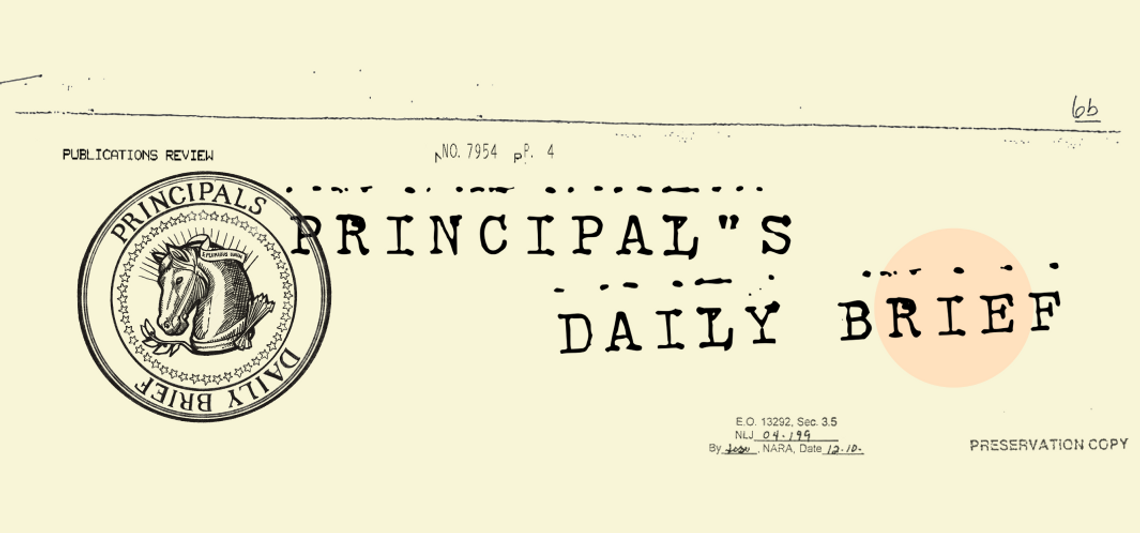 Beltway Newsletters
Punchbowl News: McCarthy's inner circle "has become convinced" that hardline GOPers want to provoke a shutdown as a way to push him out as speaker, possibly as soon as this week.
Playbook: When it comes to the stopgap spending bill and the farthest-right members of his conference, McCarthy's plan "is simple: Dare them to vote against it."
Early 202: One key question in the fate of the House GOP's bill is whether moderates — who face the greatest political risk in supporting its cuts — will get behind it. (At this point, most of them look like they'll be on board.)
Axios: Trump is attempting to use his mug shot and criminal charges as a way to connect with Black voters over the unfairness of the criminal justice system, pitching what amounts to an "I-am-a-victim-just-like-you" message.
White House
Congress
Economy
Polls
The top traits voters associate with Biden, per a YouGov/CBSNews poll: "Calm," "predictable," and "tolerant." As for Trump: "Provocative," "tough," and "energetic."
2024
National Security
Big Read
Where did Trump's proposal for a 10% global tariff come from? New York Magazine's Eric Levitz traces it to Oren Cass at American Compass, one of several Trump-era think tanks and publications trying to steer conservatism toward more populist economic interventions. While they've attracted attention from a few Republican senators, their real-world influence still remains limited, Levitz writes: "If Cass wins over the rising generations of Republicans, and intellectual bankruptcy starts costing the GOP elections, perhaps conservatism will head in a pro-worker direction. But for now, the American right's compass points toward a more protectionist, authoritarian, and nativistic variant of Reaganism."
Blindspot
Stories that are being largely ignored by either left-leaning or right-leaning outlets, according to data from our partners at Ground News.
What the Left isn't reading: McCarthy indicated House Republicans would subpoena Hunter Biden, but not until after lawmakers get ahold of bank statements and other information.
What the Right isn't reading: Comedian Bill Maher is pushing back the return of his HBO talk show due to the writers strike.
Alexis Akwagyiram is managing editor at Semafor Africa. He is in New York at the U.N. General Assembly this week.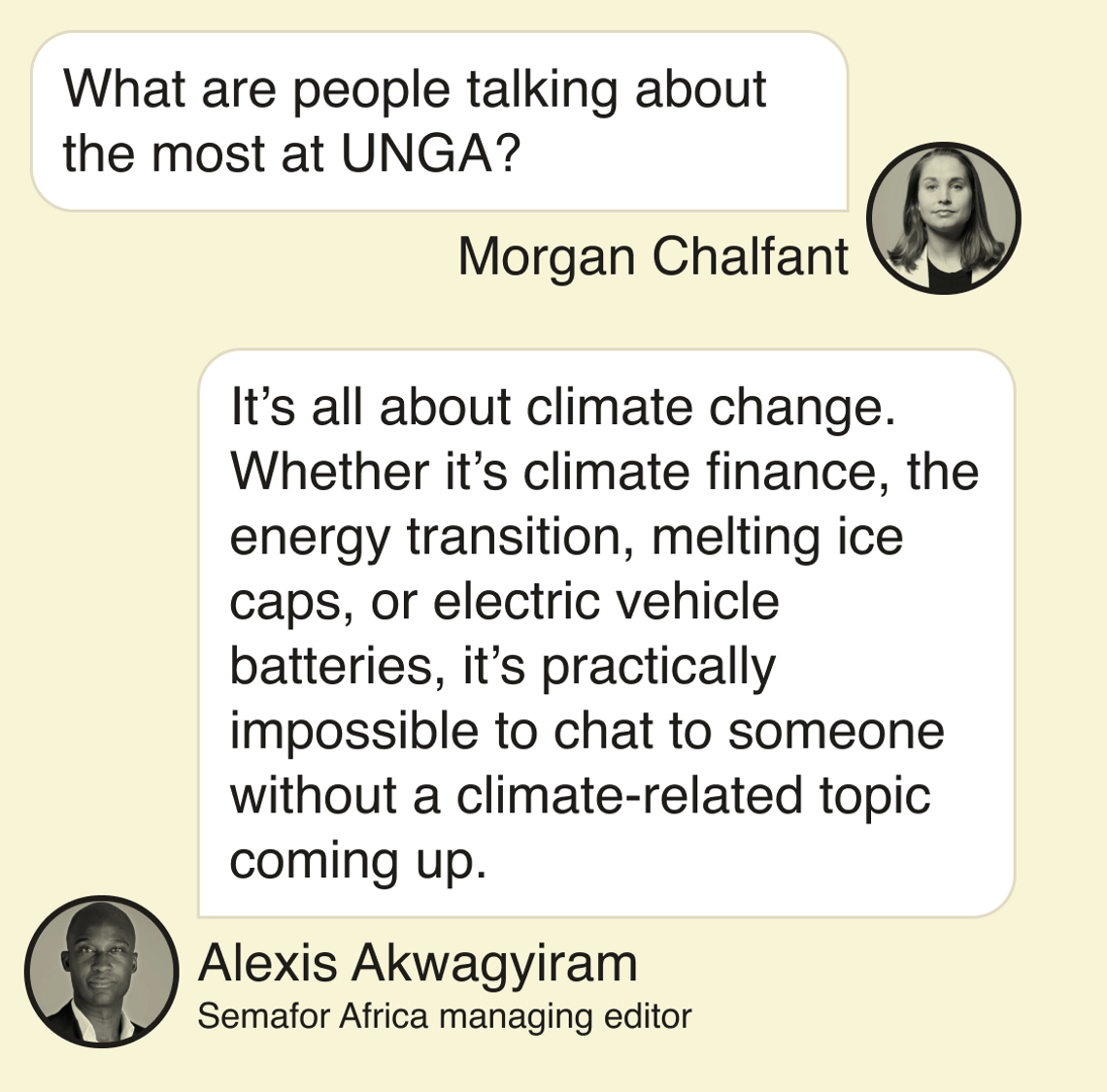 Sign up now to get Semafor in your inbox.
Semafor, Inc. 228 Park Ave S, PMB 59081, New York, NY, 10003-1502, USA