Principals

with Steve Clemons
| | | |
| --- | --- | --- |
|  Washington |  Taipei |  Tallahassee |
Ron DeSantis doesn't text or email, Shelby Talcott reports, following in the footsteps of Donald Trump and his famous reluctance to write things down that might haunt him later. Sources say Florida's expansive public records laws may play a part in his decision, but it makes DeSantis' tight-knit inner circle that much harder to break into.
Speaker Kevin McCarthy keeps knocking on the White House door to discuss the Congressional debt ceiling standoff with President Biden, but the President isn't letting him in. Joseph Zeballos-Roig has the latest on various proposals to secure an increase in the debt ceiling, including a potentially bipartisan effort on permitting reform that's needed by the fossil fuel and mineral extraction sectors as well as renewables.
In the wake of the Silicon Valley Bank disaster, Joseph has another piece on this week's hearings, where supervisory deficits are being scrutinized, proposals on deposit insurance reforms are being heard, and self-rewarding bank execs are being excoriated.
On the global front, yesterday afternoon at the Mayflower Hotel I interviewed Latvian Foreign Minister Edgars Rinkēvičs and Estonian Defense Minister Hanno Pevkur at a forum organized by GLOBSEC, a Central European national security think tank on whose advisory board I sit. I asked Rinkēvičs to tell us what he'd tell Secretary of State Antony Blinken or National Security Advisor Jake Sullivan if they were hanging out at the hotel bar. He said he would remind them that talking to Berlin alone is not talking to Europe. Noted.
PLUS: Prashant Rao, who also helms Semafor Flagship, has One Good Text with International Foundation for Electoral Systems CEO Antony Banbury about lessons on democracy the U.S. can learn from Africa.
Was this email forwarded to you? Sign up here!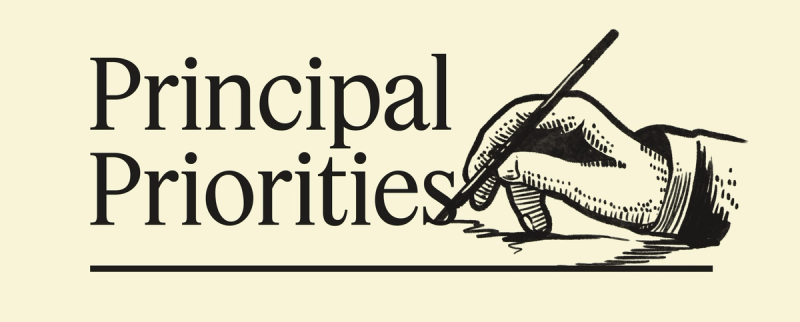 ☞ White House: Biden is co-hosting the second "Summit for Democracy" this week along with leaders of Costa Rica, the Netherlands, South Korea, and Zambia. The U.S. will announce $690 million in new funding for an initiative to advance democracy globally, a senior administration official said. A specific focus for the Biden administration at the largely virtual summit will be the use of technology, with a planned announcement on commitments to push back on misuse of spyware, the official said.
☞ Chuck Schumer: The Senate is expected to pass legislation repealing the 1991 and 2002 Iraq war authorizations today.
☞ Mitch McConnell: The Senate minority leader, who is still working from home since completing physical therapy for injuries from a fall, issued a lengthy statement detailing his opposition to repealing the war authorizations. The 2002 AUMF, he said, "bears directly on the threats we face today in Iraq and Syria from Iran-backed terrorists."
☞ Kevin McCarthy: The Speaker has refused to answer questions or comment on the attack in Nashville, in which a shooter killed three children and three adults on Monday at a Christian school.
☞ Hakeem Jeffries: The minority leader, along with other House Democrats, will hold a press conference tomorrow calling for action on gun violence in the wake of the Nashville shooting.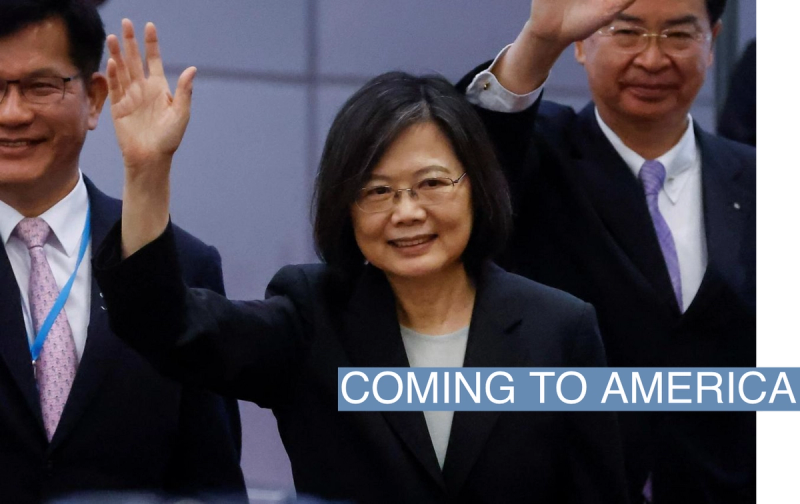 Ann Wang
A federal judge ordered former Vice President Pence to testify before a grand jury about his conversations with former President Trump before the Jan. 6, 2021 attack on the Capitol. Pence won't need to answer questions about his actions on the day when he was presiding over the Senate, however. The ruling, made under seal, came after Pence was subpoenaed by special counsel Jack Smith. The former vice president told Newsmax Tuesday that he and his attorneys were "evaluating the court's decision," suggesting they could appeal.
Taiwanese President Tsai Ing-wen is expected to stop in New York and Los Angeles and meet with McCarthy during an international swing that begins today. White House national security spokesman John Kirby told reporters that there are "no plans" for any Biden administration officials to meet with Tsai. China, which claims control of Taiwan, threatened to retaliate for the trip, to which Tsai responded that "external pressure will not hinder our determination to go to the world."
The United States has stopped sharing twice yearly data on strategic nuclear forces with Russia in response to Moscow's decision to suspend the New START nuclear arms treaty.
Biden can't seem to get his job approval rating up much higher than 40%, around where it's hovered for about a year and a half, according to new Gallup polling. The latest survey found that fewer voters approve of the president's handling of the environment and energy policy since the last time that question was asked in August, the same month Democrats passed a major climate bill, the Inflation Reduction Act.
Ukrainian President Volodymyr Zelenskyy expressed concerns about the changing political tides in the U.S. impacting Kyiv's defense against the Russians in an interview with the Associated Press. "The United States really understands that if they stop helping us, we will not win," Zelenskyy said. Prominent Republican politicians have questioned the continued provision of assistance for Ukraine, and some polls have shown American support softening.
— Morgan Chalfant
Punchbowl News: McCarthy is thinking about trying to pass a short-term debt ceiling hike with "modest budgetary savings provisions" included in order to force a response from Democrats. GOP leaders think they'll need to hike the borrowing limit by June.
Playbook: Democrats who spoke to Politico anonymously expressed some level of interest in reducing spending through energy reforms or by reclaiming unused COVID-19 funds — which were among ideas floated by McCarthy as a gateway to resolve the debt ceiling dispute.
The Early 202: The White House plans to ask federal regulators to ready new rules for mid-size banks in the wake of the Silicon Valley Bank collapse.
Axios: Biden's World Bank nominee Ajay Banga told Axios the bank needs to focus on addressing poverty and climate change and that "it's a fallacious argument that says, either-or."
Ron DeSantis doesn't text or email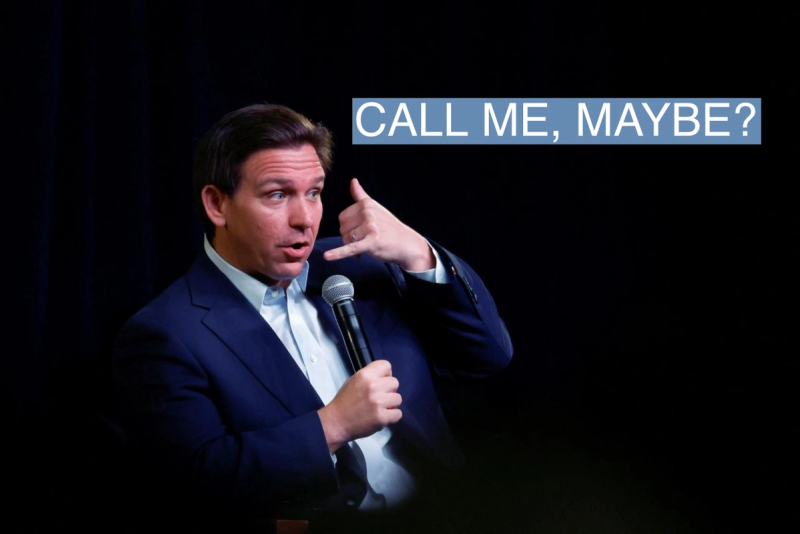 REUTERS/Jonathan Ernst
THE SCOOP
If you're waiting for a text or email back from Florida Gov. Ron DeSantis, don't hold your breath: The governor, at least in his official capacity, doesn't text or email, according to two people familiar with his operation.
In place of digital communication, DeSantis communicates exclusively with face-to-face meetings or calls. If he wants to schedule such a meeting, he'll pick up the phone or have his team help organize it. The governor's office confirmed DeSantis's aversion to (now) traditional means of communicating, telling Semafor that he prefers in-person conversations because the topics discussed are often nuanced and detailed.
SHELBY'S VIEW
Sources pointed to Florida's unusually broad laws allowing the public access to a whole host of information — the Sunshine Law and the Public Records Law — as another possible reason why DeSantis avoids electronic communication. The combined laws grant access to records and detailed information on government proceedings and meetings.
"He is enemy number one for a lot of people," one source said of DeSantis, adding that the governor had nothing in particular to hide. "I think that's more of taking a 'better safe than sorry' approach."
In fact, when you email with the governor's official office, a disclaimer alluding to the law can often be found at the bottom of emails: "Please note that under Florida law correspondence sent to the Governor's Office, which is not confidential or exempt pursuant to chapter 119 of the Florida Statutes, is a public record made available upon request."
DeSantis's preferred method for communicating effectively narrows his already tight inner circle and has helped ensure that his administration almost never leaks.
He's far from the only Florida governor to have tailored their administration's approach to dealing with its transparency laws. DeSantis' predecessor, Sen. Rick Scott, implemented a no-texting rule during his time as governor. His chief spokeswoman at the time told The Times/Herald, which had requested a host of text messages from his office in 2016, that they discouraged "the use of text messaging (for) state business by employees because text messages are hard to catalog due to the digital nature of the message."
Meanwhile, former Florida Gov. Jeb Bush, a prolific emailer who gave his jeb@jeb.org address out publicly to constituents, took an entirely different approach to the "Sunshine" laws. While considering a 2016 presidential run, he released over 275,000 emails from his governorship in an effort to promote transparency — and likely because he figured the media would be requesting the information anyway.
"Texting really wasn't a thing back then," Justin Sayfie, who worked as Bush's spokesman and top policy advisor during his time as governor, told Semafor. "And it's an adjustment — over time, you'd learn. When the public record requests start coming in, you learn to be careful about what you put in an email. Not because there's anyone doing anything wrong. Excerpts from emails can be taken out of context, or put in a context that they weren't intended to be put in."
As Sayfie noted, the transparency laws are much broader than many other states. In 2016, Poynter described Florida as "one of only a handful of states that has both a constitutional and statutory right of access to the meetings and records of its government."
ROOM FOR DISAGREEMENT
Not everyone takes such a charitable view of DeSantis' decision not to text or email. Michael Barfield, the director of public access at the Florida Center for Government Accountability, argued that he "has a worse record on transparency than any governor."
His group has criticized DeSantis for taking a narrower interpretation of the state's Public Records Act and releasing information at too slow a pace. He's also suspicious of administration claims they don't have email or text records.
"We're not convinced of that. We believe that it's virtually impossible for anyone these days on this planet not to engage in electronic communication," Barfield told Semafor. "It's a new day — and not a good one — for transparency in Florida."
NOTABLE
Former President Donald Trump, who spent much of his often litigious business career avoiding putting things in writing, was an early adopter of Twitter but a late adopter of SMS. The New York Times wrote in January that he's only just begun texting in recent months, after years of resisting such forms of communication.
McCarthy floats a new idea for a debt ceiling trade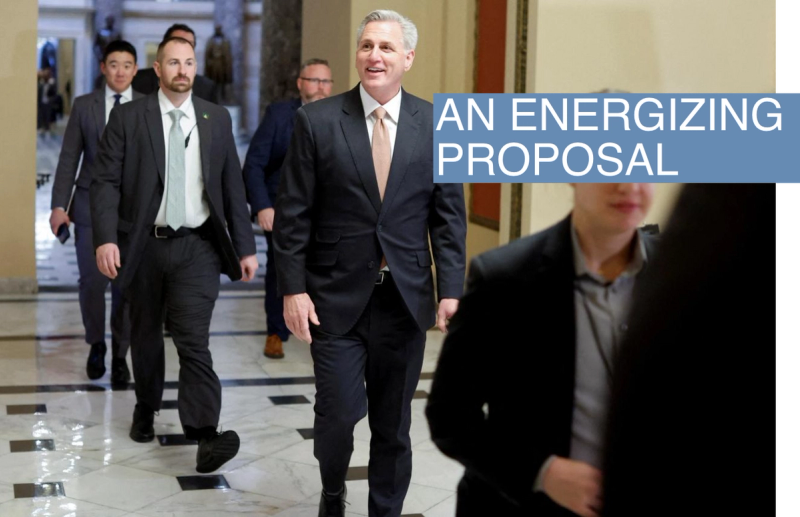 REUTERS/Jonathan Ernst
On Tuesday morning, House Speaker Kevin McCarthy once again demanded a meeting with President Biden to resolve Congress's debt ceiling standoff. By evening, the White House had once again rejected the California Republican's request.
While the back-and-forth didn't exactly yield any major breakthroughs, it did provide one small reason to think that maybe — just maybe — Washington could eventually overcome its impasse on the borrowing limit, as Republicans suggested they might be interested in a trade involving energy issues that could also appeal to some Democrats.
For months now, Biden has insisted on a clean debt ceiling hike with no conditions, but said he will discuss federal spending more generally with McCarthy if the House GOP can produce a budget outlining cuts they would like. Republicans have failed to do so. And with the clock ticking, McCarthy is starting to insist no budget is needed to kick start negotiations with Biden.
"Let's be very honest about this: The budget doesn't have anything to do with the debt ceiling," McCarthy told CNBC, adding "no progress" had been made in breaking the stalemate since the pair last met in early February.
In his letter asking for a sitdown, McCarthy attempted to meet Biden part of the way by listing for the first time some cuts Republicans would seek in a debt ceiling trade. Proposals included recouping unused COVID-19 aid, establishing unspecified work requirements for safety net programs, and scaling back federal spending to "pre-inflationary levels."
Biden didn't bite. "My hope is that House Republicans can present the American public with your budget plan before the Congress leaves for Easter recess so that we can have an in-depth conversation when you return," he wrote in a letter responding to McCarthy.
McCarthy's letter did float one intriguing exit ramp from the current jam, however: Permitting reform. Pro-fossil fuel conservatives and progressive climate hawks have both expressed interest in legislation that would streamline the clunky process for approving energy infrastructure. In his note, McCarthy suggested that "measures to lower energy costs" and bolstering energy independence could be attached to a debt limit deal.
The proposal got an extra boost from South Dakota Sen. John Thune, the Senate's second-ranking Republican. "The permitting issue is one for both sides. The left wants permitting because a lot of renewable projects are being stopped," he told reporters. "If we can find some common ground on that issue it would be a big win for everyone."
The idea isn't a total gimme. Permitting reform's biggest Democratic booster didn't seem sold on a straightforward trade, for instance. "I don't think anything should be held hostage. We need to do permitting reform and we need to have negotiations on debt, so we understand where we are," Democratic Sen. Joe Manchin of West Virginia told Semafor. "One shouldn't be held on the other."
McCarthy, meanwhile, is still asking for his meeting. "I am prepared to clear my calendar," he tweeted Wednesday night. "Mr. President, what are you afraid of?
— Joseph Zeballos-Roig
Regulators tell Congress they're looking at new rules after SVB collapse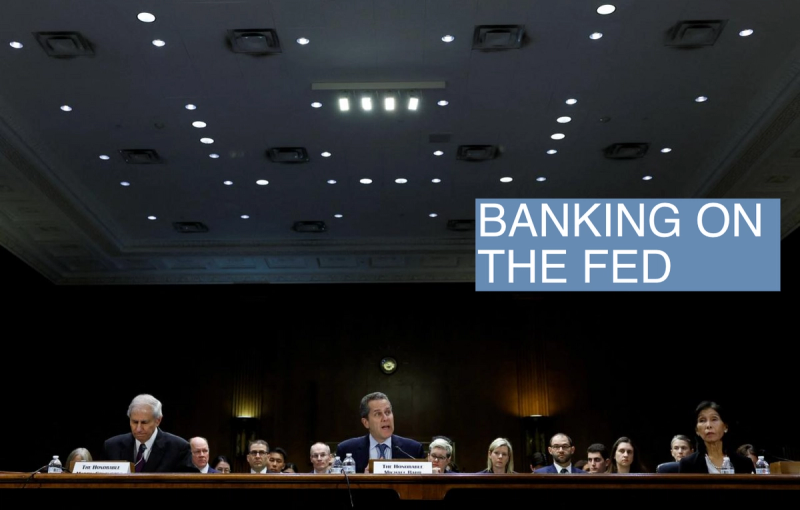 Reuters/Evelyn Hockstein
The Senate Banking Committee spent more than two hours on Tuesday grilling federal regulators about the implosion of Silicon Valley Bank and steps that were taken to prevent further tremors from pulsating through the nation's financial system. The takeaways? Largish banks could soon face new rules, and lawmakers would like some executive scalps. Here's a rundown.
Regulators are pledging to step up bank supervision after a bipartisan beating
Michael Barr, the Federal Reserve's Vice Chair for Supervision, did his best to defend the central bank's oversight job. He testified that examiners identified major problems with SVB's risk management by late 2021, but the bank didn't take fast enough action to address the issues.
Lawmakers weren't satisfied. "It looks to me like the regulators knew the problem, but nobody dropped the hammer," Democratic Sen. Jon Tester of Montana said.
"I'm even more convinced the Fed was asleep on this," GOP Sen. Cynthia Lummis of Wyoming said after the hearing. Barr, though, said the Fed is weighing tougher liquidity rules for larger banks with assets above $100 billion and suggested post-2018 regulations that exempted SVB from stress tests should be reviewed.
In addition, Republican Sens. Tim Scott, the ranking GOP member on Senate Banking, and Sen. Bill Hagerty both pressed FDIC Chair Martin Gruenberg on how his agency had rejected at least one bid to purchase the bank and questioned whether its controversial move to backstop all of its deposits was necessary if there was a willing buyer.
Federal deposit insurance reforms are possible
Senate Banking Chair Sherrod Brown left the door open to supporting changes on federal deposit insurance, pending an FDIC review set to be released May 1. Currently, the federal government only insures up to $250,000 per account.
Most Republicans are still against increasing the limit. But Lummis told Semafor she believes large firms with deposits above $250,000 should be given the option of purchasing insurance coverage. "Give them an opportunity to buy additional insurance within that specific bank for their deposits," she said.
Bank executives aren't off the hook
There's bipartisan interest in punishing bank executives if they broke the law leading up to the bailout. Lawmakers are citing 11th-hour stock sales by SVB executives and bonuses given to employees only hours before the government seized the bank.
Brown said later on Tuesday that he wants SVB executives to testify along with those of Signature Bank, another financial institution that failed. The Ohio Democrat also said he plans to introduce legislation in the near future to authorize the government to claw back executive bonuses, among other steps, calling it "a broad way of corporate accountability."
— Joseph Zeballos-Roig
Anthony Banbury is the president and chief executive of the International Foundation for Electoral Systems.

Stories that are being largely ignored by either left-leaning or right-leaning outlets, according to data from our partners at Ground News.
WHAT THE LEFT ISN'T READING: Sen. Rand Paul, R-Ky. said he opposes banning TikTok in the U.S., arguing doing so would infringe on the First Amendment.
WHAT THE RIGHT ISN'T READING: Ginni Thomas, the wife of conservative Supreme Court Justice Clarence Thomas, quietly led an activist group that received $600,000 in anonymous donations to push back against policies embraced by the left, according to the Washington Post.
If you're liking Semafor Principals, consider sharing with your family, friends and colleagues. It will make their day.
To make sure this newsletter reaches your inbox, add principals@semafor.com to your contacts. If you use Gmail, drag this newsletter over to your 'Primary' tab. You can also reply with a hello. And please send any feedback our way, we want to hear from you.
Thanks for getting up early with us. For more Semafor, explore all of our newsletters.
— Steve Clemons