Principals

with Steve Clemons
| | | |
| --- | --- | --- |
|  Washington |  Levittown |  Phoenix |
I was recounting at a reception last night how Russian oligarch Oleg Deripaska's lavish Davos parties, now suspended, seemed like a great opportunity to gather kompromat. Walls of Dom Perignon magnums, buckets of caviar, Enrique Iglesias singing for a hundred people, and attractive ladies and men there to provide hospitality.
Unbeknownst to me, the news had just broken that a senior FBI counterintelligence officer had been arrested and charged with taking payments and instruction from Deripaska. Morgan Chalfant has One Good Text with national security lawyer Brad Moss assessing the implications.
One more note about last night's gathering, which was hosted by Atlantic Council Executive Vice Chair Adrienne Arsht. Miami Mayor Francis Suarez, who was in attendance, sounded enthusiastic about a 2024 White House run, a possibility he's been teasing in recent months. He thought his "authenticity" could break through and his record in Miami on crime and the economy as a rare Republican running a major city would stand out.
On other fronts today, Kadia Goba received some interesting photos from George Santos, who says they'll clear up some questions in the press about his bout with COVID-19. Our team also has the latest on the House Rules Committee, which is suddenly stacked with conservative contrarians famous for bucking leadership. And Joseph Zeballos-Roig reports on a key Republican considering (gasp!) possible tax increases to shore up the Social Security trust fund.
Was this email forwarded to you? Sign up here!


☞ White House: A new GOP bill that would restrict use of the Strategic Petroleum Reserve received an angry response from the White House, which argued the measure would lead to higher gas prices. Energy Secretary Jennifer Granholm said Biden would veto the bill.
☞ Chuck Schumer: The Senate majority leader declined to weigh in on Ruben Gallego's plans to challenge Sen. Kirsten Sinema in the 2024 Arizona Senate race.
☞ Mitch McConnell: The Senate minority leader isn't getting involved in the race for RNC chair, per Politico.
☞ Kevin McCarthy: The speaker's slim majority will be even slimmer for a while as Rep. Greg Steube, R-Fla. announced he would need "several weeks" to recover from a fractured pelvis, punctured lung, and torn neck ligaments after falling 25 feet off of a ladder. "We're all pulling for you, Greg," McCarthy tweeted.
☞ Hakeem Jeffries: The minority leader will meet President Biden at the White House this afternoon accompanied by Schumer and other members of the House and Senate leadership teams.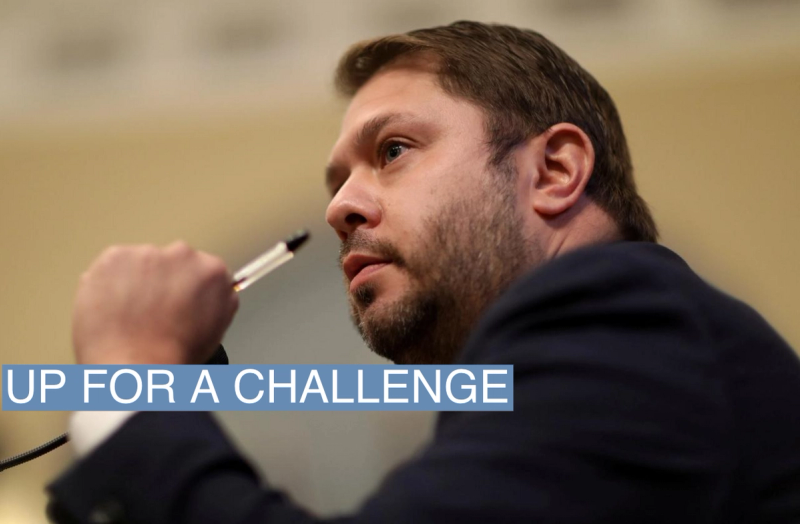 REUTERS/Leah Millis/Pool/File Photo
Rep. Ruben Gallego, D-Ariz. hopped into the 2024 Arizona Senate race against Sen. Kyrsten Sinema, who switched her party to Independent late last year. National Democrats still aren't sure yet what to do about it. Arizona-based Republican strategist Chuck Coughlin told Semafor that Sinema can still win in a three-way race, but predicted she will be "the focus of a lot of negative attention." He encouraged Sinema to start her campaign early, and warned Republicans against nominating another "MAGA candidate."
House Foreign Affairs Committee Chairman Michael McCaul, R-Texas is the latest Republican to query the Biden administration about those classified documents. McCaul sent a letter to Secretary of State Antony Blinken on Monday afternoon asking whether the materials turned up at President Biden's home or former office are State Department records. He also asked for a "detailed explanation" of Blinken's role with the Penn Biden Center, according to a copy of the letter seen by Semafor.
Meanwhile, the administration has signaled it's unlikely to give House Republicans much in response to their document questions so long as the special counsel investigation is underway. In a Monday letter to Oversight Committee Chair James Comer, the White House Counsel's office said it would try to "accommodate legitimate oversight interests within the Committee's jurisdiction" and emphasized the need to protect "the integrity and independence of law enforcement investigations." The letter also said the White House doesn't have the documents taken by the Justice Department and the National Archives.
The Food and Drug Administration proposed giving Americans a single, yearly dose of the COVID-19 vaccine, similar to how the flu vaccine is handled in the U.S.
A pair of shootings in Half Moon Bay, Calif. killed seven people on Monday, as the state was still reeling from a shooting over the weekend at a Lunar New Year celebration. Gov. Gavin Newsom stepped up calls for more gun control measures and called the Second Amendment "a suicide pact."
— Morgan Chalfant
Punchbowl News: Sen. Gary Peters, D-Mich., head of the Senate Democrats' campaign arm, insisted it's too early to think about whether to back Sinema or the Democratic nominee in Arizona. "Sen. Sinema is a friend of mine, and I don't know if she's planning on running or what her intentions are, and I don't want to get out in front of what she wants to do," he told Punchbowl News.
Politico: RNC chair candidate Harmeet Dhillon was publicly associated with President Trump's efforts to overturn the 2020 election results, but she's singing a different tune now, rejecting his claims and acknowledging Joe Biden's win in an interview with Politico. "The time to ensure the integrity of an election is before the election," she said.

The Early 202: Sen. Chris Van Hollen, D-Md. thinks a discharge petition is the most likely offramp in a debt ceiling standoff and House Democrats are looking into the procedure. Don't get your hopes too far up.
George Santos sent us some photos of him sick with COVID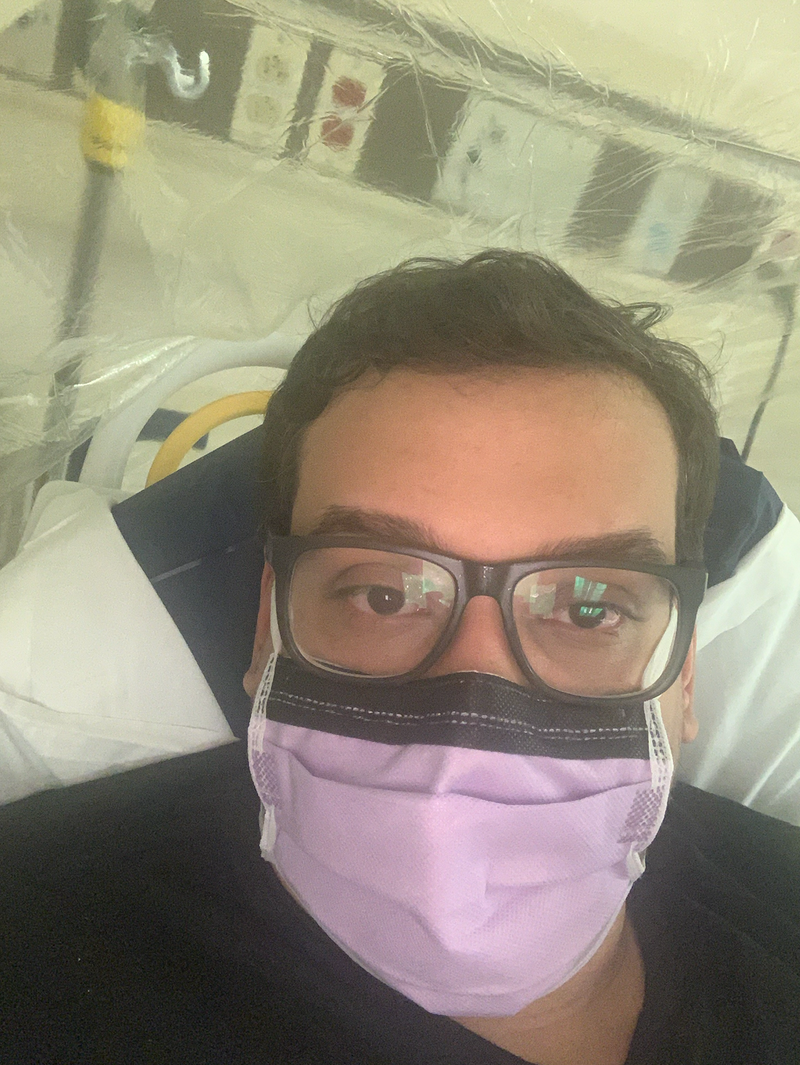 George Santos
THE NEWS
George Santos has been accused of all manner of terrible things in recent weeks, but on Monday he was upset about one accusation in particular — that he may have faked being one of New York's earliest COVID victims.
Santos has retold the story of his COVID infection many times, with the dates, severity, and length of his symptoms sometimes differing, prompting significant skepticism of his account in the press.
To back up his claim that he was treated for COVID-19 early in the pandemic, Santos sent Semafor photos that he says depict him in a hospital bed in Queens inside a plastic isolation bubble, as well as a positive Labcorp test result, all dated March 11, 2020. That was famously the day Tom Hanks and Rita Wilson announced their own infections, the NBA shut down due to a positive test from Utah Jazz star Rudy Gobert, and the stock market crashed.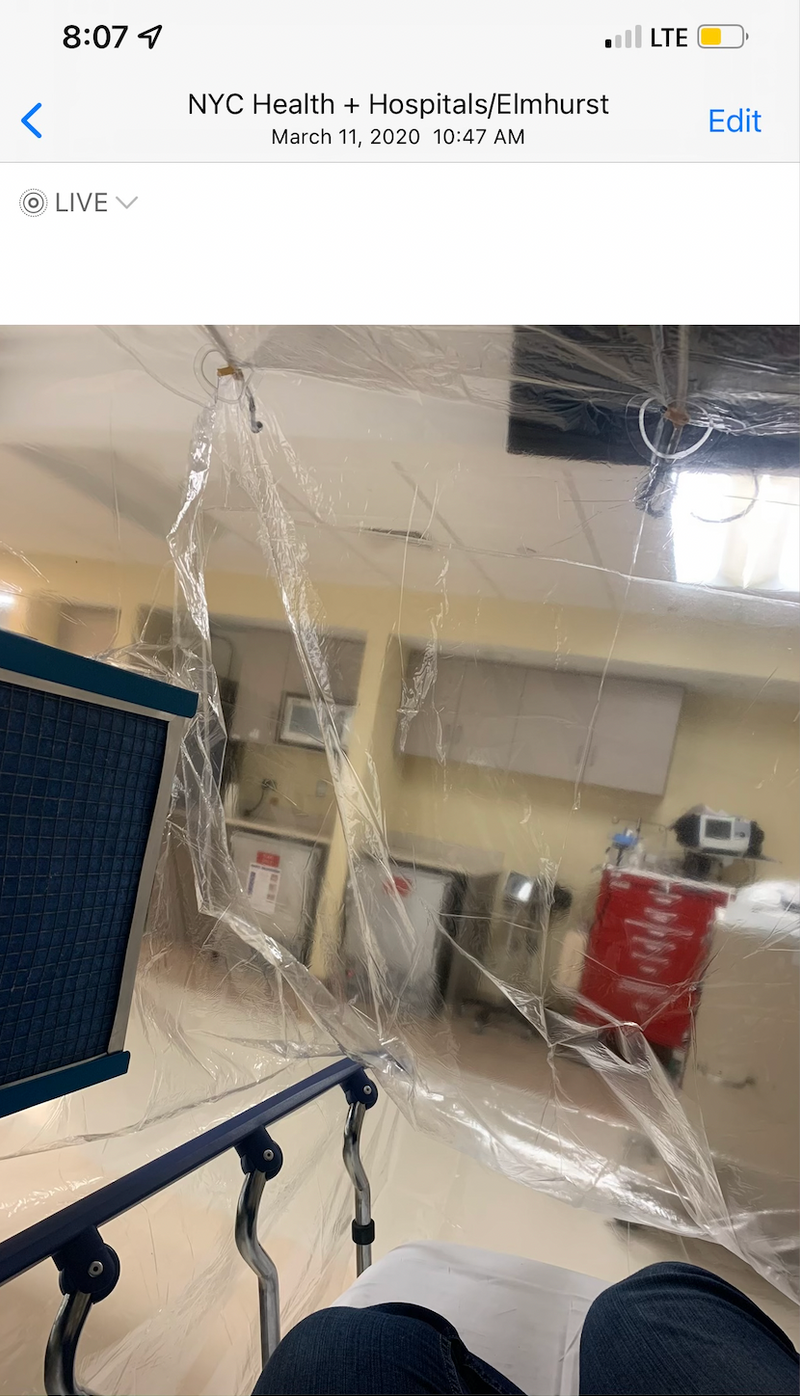 George Santos
KADIA'S VIEW
Semafor can't definitively verify the material, so take it with a grain of salt. But the metadata on the pictures — Santos shared screenshots with the date on his phone as well as the original photos themselves — are consistent with the rough timeline he's given. Labcorp launched its COVID-19 testing on March 5, 2020 and the purported results say his sample was collected on March 11.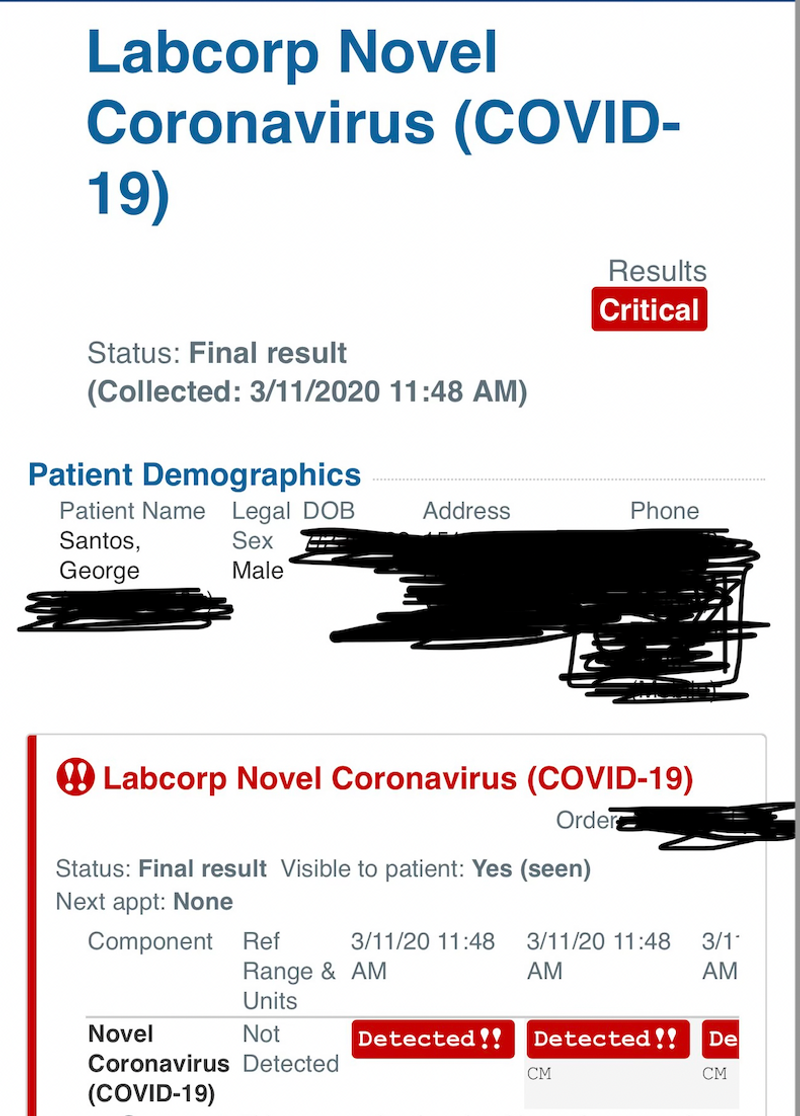 George Santos
The exact dates Santos has given for his illness have shifted a bit from interview to interview. Santos tweeted in 2021 that he was bedridden for 10 days, from the 5th to the 15th of March. Washington Post reporter Dan Diamond found examples of him claiming to have had symptoms begin on March 4th, 7th, and 9th at different points. Diamond also noted that Santos claimed in March 2020 that his case was complicated by a brain tumor that had been treated with radiation earlier, but omitted this detail in subsequent interviews.
"On the 7th I felt sick and went to get tested," Santos told Semafor when asked about the timeline for his illness. "They refused me because I didn't have enough evidence it could be COVID. On the 11th I was back there via ambulance and was placed in isolation."
Santos declined to address questions about a brain tumor, saying he was not yet ready to discuss his "whole medical record."
McCarthy names Republican hardliners to the House's most powerful committee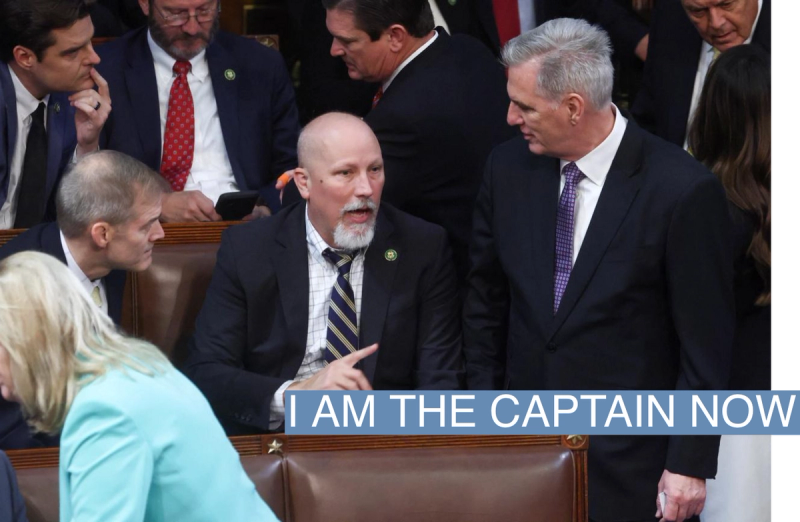 REUTERS/Evelyn Hockstein
If there was any doubt left about how much power conservatives won for themselves by holding out on Kevin McCarthy's speaker bid, it was put to rest Monday when the House GOP leader delivered on one of his biggest concessions by naming three hard right Republicans to the chamber's all-important Rules Committee.
Texas Rep. Chip Roy, South Carolina Rep. Ralph Norman, and Kentucky Rep. Thomas Massie are set to join the panel that typically decides which bills reach the House floor and how they'll be voted on. All three are doctrinaire fiscal conservatives who pride themselves on bucking party leadership. Roy and Norman were ringleaders in the rebellion that forced McCarthy to make major compromises in order to win his gavel.
Assuming the ratio stays the same as last Congress, the Rules committee will have nine Republicans and four Democrats total, meaning the conservatives will have veto power on any strictly party-line bills. Some Democrats are already fretting that the threesome might wield its power to try and hold up a debt ceiling increase, but moderate Republicans seem more calm for now. "I think we'll be just fine," Rep. Don Bacon, R-Neb. told Semafor.
Here are the key details about the newly empowered trio:
Ralph Norman
One of the five original hard no's against McCarthy, Norman said earlier this month that he wouldn't back the GOP leader for speaker unless he was "willing to shut the government down rather than raise the debt ceiling," calling the demand "non-negotiable." Prior to that, he'd made news for leaked text messages in which, three days before Joe Biden's inauguration, he urged the Trump administration to declare "Marshall Law" [sic]. (Norman later said he'd merely sent the messages out of "frustration" and that "martial law was never warranted.")
Chip Roy
A Tea Party-style fiscal conservative who worked as Sen. Ted Cruz's chief of staff, Roy shares his old boss's love of throwing a wrench into Congress to make a point. In 2019, he single-handedly delayed a disaster aid bill that included billions of dollars in hurricane relief for his home state of Texas because he was upset about a procedural point. But his colleagues also consider him an honest broker on the right which helped him emerge as both a lead spokesman and negotiator for the holdouts against McCarthy. Notable: Unlike many of his fellow hardliners, Roy voted to certify Joe Biden's election, because he couldn't find evidence that the race had been rigged.
Thomas Massie
While Massie was not one of the holdouts against McCarthy earlier this month, he may be the biggest wild card of the three. A libertarian purist whose lonely stands and penchant for procedural obstruction frequently frustrate his colleagues — Politico once dubbed him "Mr. No" — in 2020 he briefly held up passage of the first COVID-19 emergency relief bill by driving to the Capitol and forcing a floor vote. Then-President Donald Trump called Massie a "disaster for America" and suggested he should be "thrown out of the Republican primary." He fended off a challenge in a landslide, and these days is eager to leverage his power in a narrowly divided Congress.
"Look at what Joe Manchin has done in the Senate as the one deciding vote," Massie told Semafor on election night. "You're talking to the wrong guy if you're trying to find somebody who's heartbroken that we don't have a 40-seat majority. I want this outcome where it's a slim majority."
— Jordan Weissmann, Dave Weigel, Kadia Goba
Senate Republicans may be open to Social Security tax hikes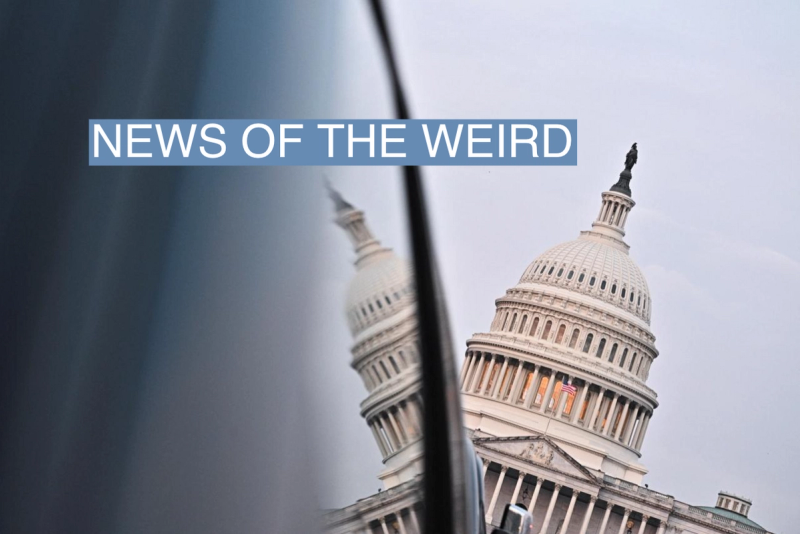 Jon Cherry
Some Republicans might be coming around to the idea of using tax hikes to fix Social Security's finances.
In a chat with Semafor, Sen. Mike Rounds, R-S.D., shared some of the plans being batted around by a bipartisan gang of lawmakers working on a bill to shore up the retirement and disability program's trust funds, which are set to be depleted by 2035.  One of the options in play: raising the payroll tax cap on wages for higher-earning Americans to extend its lifespan.
"This is clearly I think the right direction to move," Rounds told Semafor.
That would amount to a remarkable break for Republican lawmakers, who have revolted against any type of tax increase over the past decade. Rounds added that lawmakers were drawing "close" to a broader deal.
Semafor broke the news on Friday that a group of senators led by Sens. Bill Cassidy, R-La and Angus King, I-Me. are currently hashing out a Social Security bill. Rounds confirmed that an eye-catching plan to invest federal cash in the stock market is part of the talks.
Rounds said the idea made sense because the long term return on stocks is traditionally much higher compared to the interest payments from Treasury bonds, which the Social Security Trust Fund now invests in.
Matt Bruenig, founder of the socialist-leaning People's Policy Project and a sovereign wealth fund proponent, estimated in a 2018 analysis that investing in the S&P 500 between 1990 and 2017 would have yielded a return of about eight percent for the U.S.
"The basic idea of pulling a bunch of money into a fund is pretty well established and even the idea of having a government do it and manage it is pretty well established," Bruenig said, citing the success of similar funds in Norway and Alaska.
— Joseph Zeballos-Roig
Stories that are being largely ignored by either left-leaning or right-leaning outlets, according to data from our partners at Ground News.
WHAT THE LEFT ISN'T READING: South Dakota Gov. Kristi Noem said her personal cell phone was hacked. She is blaming the Jan. 6 committee, which included Social Security numbers of some Trump allies like Noem in a massive tranche of evidence posted online as it wrapped up its work last year (they have since been taken down).
WHAT THE RIGHT ISN'T READING: A group of House Democrats asked the Government Accountability Office to investigate why the IRS didn't complete mandatory audits into former President Trump's tax returns.
If you're liking Semafor Principals, consider sharing with your family, friends and colleagues. It will make their day.
To make sure this newsletter reaches your inbox, add principals@semafor.com to your contacts. If you use Gmail, drag this newsletter over to your 'Primary' tab. You can also reply with a hello. And please send any feedback our way, we want to hear from you.
Thanks for getting up early with us. For more Semafor, explore all of our newsletters.
— Steve Clemons