| | |
| --- | --- |
| | |
| Flagship | |



Tom Chivers

Welcome to Flagship! Are you finding this newsletter useful? Please spread the word! It's a big help.

Was this email forwarded to you? Sign up here!
The World Today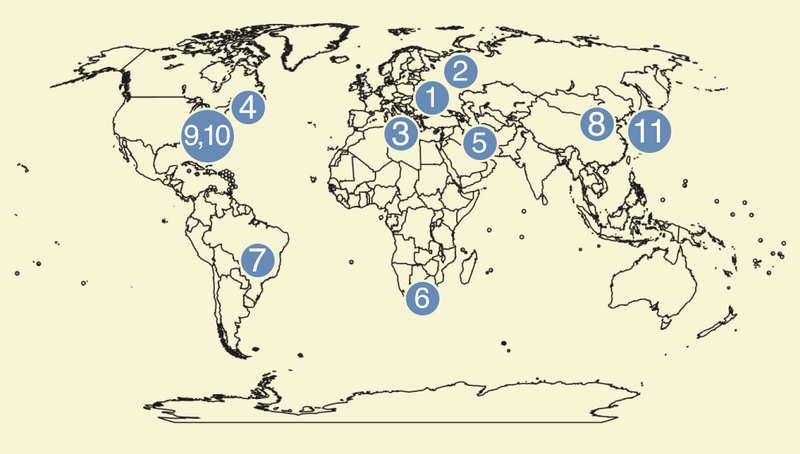 Russia's new Ukraine assault
Wagner and Kremlin tension
Most-wanted mafia don arrested
Hope for anti-aging progress
UK condemns Iran execution
Ramaphosa skips Davos
Brazil goes after Bolsonaro
China's incredible COVID toll
Global economic gloom
An end to animal testing nears
The Walkman lives on
PLUS: The London Review of Substacks, and a Pokemon era ends.
Rescue efforts after Russia strikes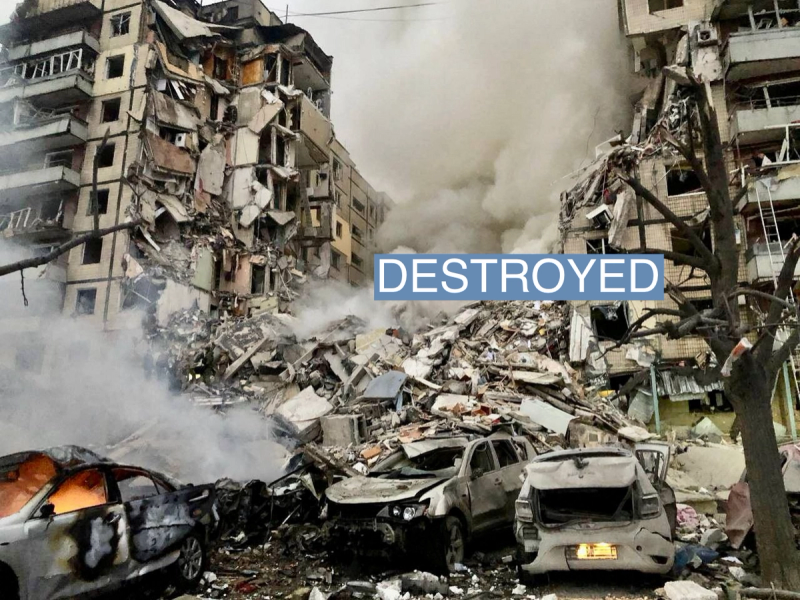 Valentyn Reznichenko via Telegram/Handout via REUTERS
Rescue efforts were still underway after a Russian missile assault on an apartment block in Ukraine left at least 35 dead. Among the shocking images of the attack in Dnipro is one published by Novaya Gazeta of an exposed kitchen, its yellow cabinets visible to the outside. Western countries are supplying more capable weapons, including tanks, but it's unclear how long they will keep doing so. "Time could be on Moscow's side," The Wall Street Journal reported. "So far, neither the U.S. nor Europe has made the adjustments … in a war that could potentially drag on for several years."
Russia's internal battles
The Russian mercenary force Wagner lost thousands of troops in the battle for Soledar. The Kremlin initially said the Russian military took the town, but Yevgeny Prigozhin, Wagner's oligarch leader, claimed it as a Wagner victory, and awarded medals to his troops. It highlights the "conflict between the Russian MoD and Prigozhin," the Institute for the Study of War reported, and a problem for Russian President Vladimir Putin: If he backs either side, he may lose the support of the other. It may resolve itself, anyway. Russian military bloggers report that Wagner's losses are so heavy that it will struggle to continue as a fighting force.
Mafia leader finally captured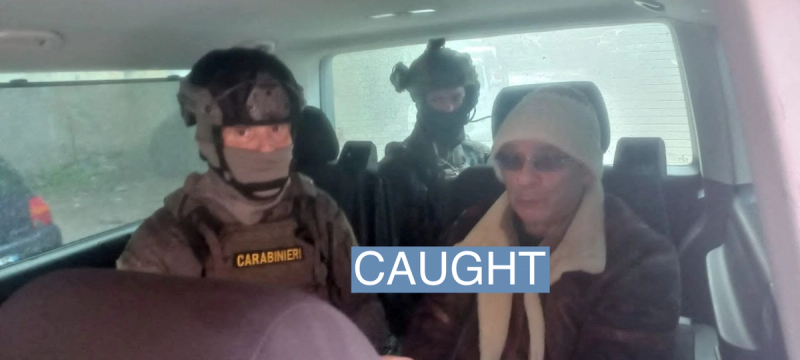 Matteo Messina Denaro in police custody. Carabinieri/Handout via REUTERS
Italian police arrested the country's most-wanted mafia boss, who had been on the run for 30 years. Matteo Messina Denaro, the suspected head of the Cosa Nostra syndicate, was sentenced in absentia for the killing of two anti-mafia prosecutors in 1992, and is accused of being behind bombings across Italy which killed 10 people the year after. Nicknamed "Diabolik," he once bragged, "I filled a cemetery all by myself," and was considered the overall leader of the Sicilian mafia. The 60-year-old was arrested at a private clinic in Palermo where he had gone for treatment. Italy's prime minister hailed the arrest as a "victory for the state."
Anti-aging research shows promise
Two research teams reversed some signs of aging in mice. Scientists at a biotech firm modestly extended elderly mice's lifespan, while a Harvard team caused mice to age artificially, and then reversed some effects, Science reported. Aging seems to be linked to epigenetics, the process that tells certain genes to switch on in certain cells, so that they can specialize as liver cells or blood cells and so on. The researchers used gene therapy to partially revert the mice's cells to stem cells, "resetting" their epigenetic clock. It's very early days, but offers further hope that anti-aging therapies for humans might one day be possible.
Iran killing triggers Europe fallout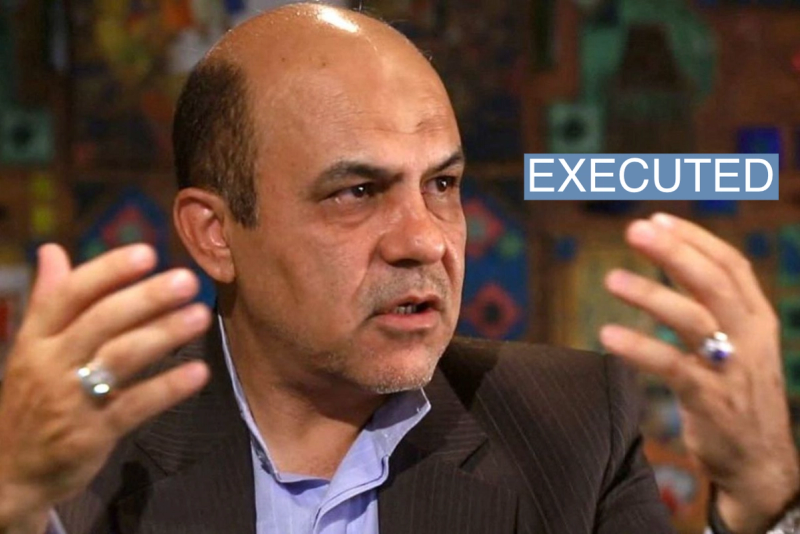 Alireza Akbari. Khabaronline/WANA/Handout via REUTERS
The U.K. and European Union will brand Iran's Revolutionary Guard a terrorist organization, The Guardian reported, after the execution of Alireza Akbari, a British citizen and former Iranian politician. State news said Saturday that Akbari had been hanged, after being arrested on a trip to Iran in 2019 and accused of spying for Britain, where he moved in 2009. He "confessed" to being involved with the assassination of an Iranian nuclear scientist, but BBC Persian obtained audio of Akbari saying the confession was made under torture. The execution and global response will make reaching a deal over Iran's nuclear program even more difficult. Talks have been stalled for months.
Ramaphosa among Davos absentees
South African President Cyril Ramaphosa is skipping Davos to deal with his country's energy crisis. His spokesman tweeted that instead he will meet the national energy supplier and a cross-party group of politicians. He's not the only politician avoiding the World Economic Forum. France's Emmanuel Macron, the U.K.'s Rishi Sunak, and the U.S.'s Joe Biden are all staying home, Semafor's Ben Smith reported. Similarly, there's a shortage of Chinese business leaders, Russian oligarchs, and George Soros. Eyes will instead be on Liu He, the Chinese vice premier, and whether his country's "surprising pivot back toward engagement" with the world is real.
— For more from Davos, sign up to our daily newsletter.
Bolsonaro in Brazil crosshairs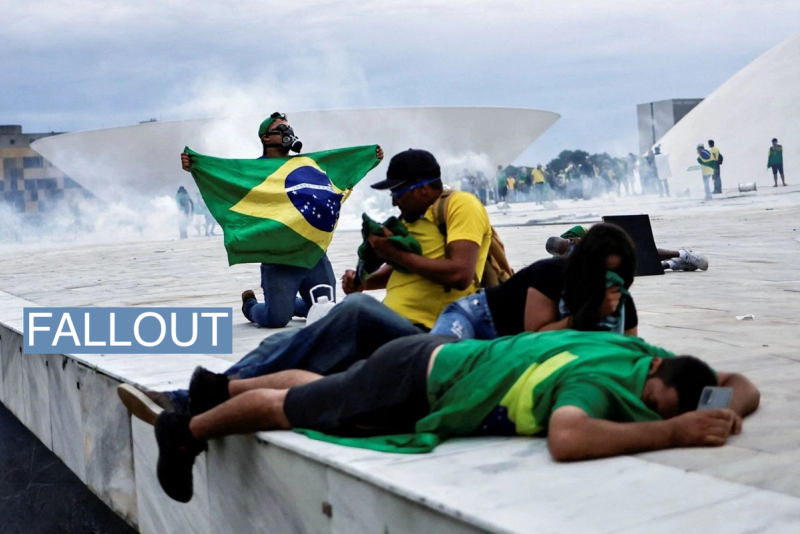 REUTERS/Ueslei Marcelino
Brazil's Supreme Court said it would investigate former President Jair Bolsonaro for inspiring the mobs that ransacked the country's Congress and presidential palace on Jan. 8. A Supreme Court justice said Bolsonaro "may have contributed … to the occurrence of criminal and terrorist acts." In the months leading up to presidential elections in October, which he lost, Bolsonaro spread baseless claims of voter fraud. Meanwhile, Anderson Torres, the former justice minister who was in charge of public security in the capital, Brasilia, was arrested on suspicion of "omission" and "connivance." Torres was arrested on arrival in Brazil from a holiday in Florida, where Bolsonaro remains.
China COVID questions persist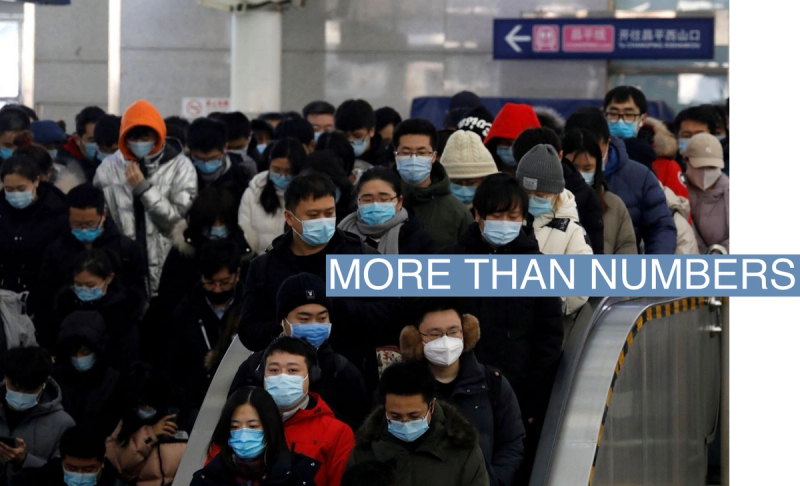 REUTERS/Tingshu Wang
China said nearly 60,000 people died after it abandoned its zero-COVID policy, a significant increase from prior figures but still far short of most independent modeling. Chinese health officials also said the latest wave hitting the country — which overwhelmed health care facilities — has peaked. The World Health Organization and several nations had criticized Beijing for an excessively narrow definition of COVID-19 fatalities and general opaqueness over its pandemic data. "Unlike the impoverished peasants victimized by the Great Leap famine six decades ago," the China expert Minxin Pei wrote in Nikkei, "Chinese today, including those in the countryside, have the technological means to record and preserve their collective memories."
A gloomy economic picture
Growing protectionism and worsening international cooperation could badly damage the world economy, the International Monetary Fund said. Its report, released on the eve of the Davos summit — a paean to free trade and global integration — argues that poorer countries would be hit harder than rich ones. The projections add to continued gloom over economic prospects worldwide, with economists still predicting a recession as likely, despite signs of slowing inflation and hopes that China's abandonment of zero-COVID could boost growth. Longer-term, just 40% of people surveyed worldwide believe they and their families will be better off in five years, down from 50% a year ago.
Drugs to skip animal testing in US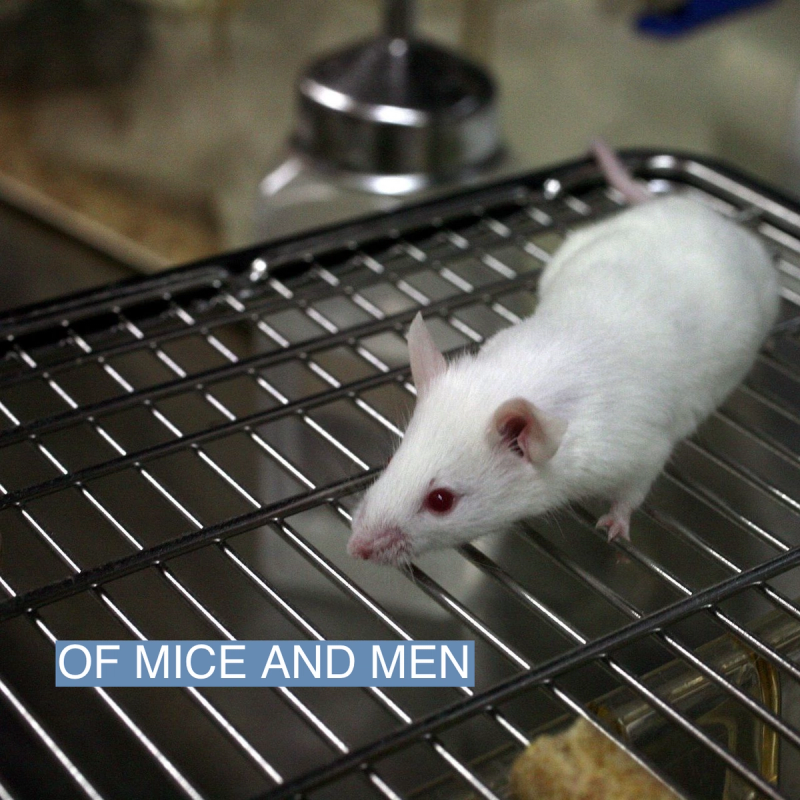 WikimediaCommons/Rama
The U.S. Food and Drug Administration removed the requirement that drugs undergo animal testing before human trials. Millions of animals, mainly mice, are used in lab experiments in the U.S. each year. Animal testing helps ensure drugs are safe, but they're imperfect. New methods, such as simulations and lab-grown cell models, are improving. Animal testing is still legal and will continue for years, but by ending the law, in place since 1938, the FDA paved the way for new drugs to go straight from the lab to the human bloodstream, without passing through a mouse or ferret first.
The Walkman keeps on walking
Sony brought out two new models of Walkman. The brand is associated with portable tape decks and foam-covered headphones from the 1980s, but Walkmen never went away. Since 2004, they've been digital-only, and since 2012 they've run on Google's Android software. Apple killed off its dedicated music player, the iPod Touch, last year, but Sony is betting there are enough audiophiles, at least in Japan and Europe where they're on sale, to support a standalone device. The new models include a mid-range $360-ish model, and a top-end $800 device with high-spec audio for the real music nerds, Ars Technica reported.
Minsk and Moscow begin two weeks of joint aviation drills in Belarus.
An Italian court is expected to hold a hearing on whether to hand over to the Belgian authorities a woman suspected of involvement in the European Union-Qatar graft scandal.
The U.S. marks Martin Luther King Day to commemorate the life and legacy of the civil rights leader.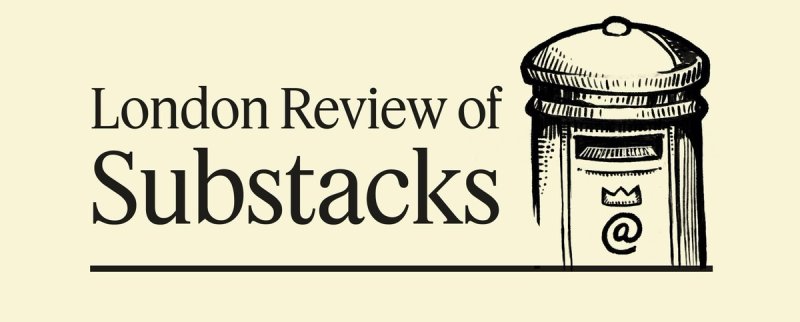 Mutually assured engagement
Who benefits from internet fights? The ones fighting, on the whole. The much-admired Greta Thunberg put-down of Andrew Tate got both combatants' supporters riled up. No doubt Tate "would still be spinning out videos from it," argues Ian Leslie, had Tate not been hauled away by Romanian police. Prince William may wish his brother was not attacking him in the media, but it's been good for the royal family, he argues, making them more sympathetic and human. Every shot fired in the culture war is good for both sides, says Leslie: They feed off each other. It's hard not to take part, because you get no likes for the post you don't post. Still, sometimes, "the only winning move is not to play."
The treachery of crowds
The BBC show The Traitors has been an international hit, with a U.S. spinoff underway. Strangers in the show work together to win prize money, but some among them are designated as "traitors" who must be unmasked. The near-total lack of evidence for establishing the traitors means the whole thing is essentially "a challenge of establishing trustworthy vibes," according to Ellen Pasternack, which leads to "ratcheting levels of emotionality": Weeping, leaping for joy, but also rounding with terrible purpose on whoever participants decide, usually wrongly, is a traitor. It's "a valuable lesson in the importance of incentive structures … A game might say on the tin that the aim is detective work and spotting a lie, but if it actually incentivises dumbed-down hysteria, then that's exactly what it'll get."
The wide roots of the Industrial Revolution
Why did the Industrial Revolution — the great upsurge in human productivity, which pulled most of the world from subsistence farming to having spare calories, time, and income — happen when it did? The answers typically focus on the growth of coal and steam. But society didn't just invent more, develop more, and communicate more. It also progressed morally. The Industrial Revolution coincided with "the replacement of monarchy with republics, the virtual end of slavery, equal rights for women, and an international consensus against using war to acquire territory," notes Jason Crawford in The Roots of Progress. The causes of the Industrial Revolution lie in some "fundamental changes in thinking."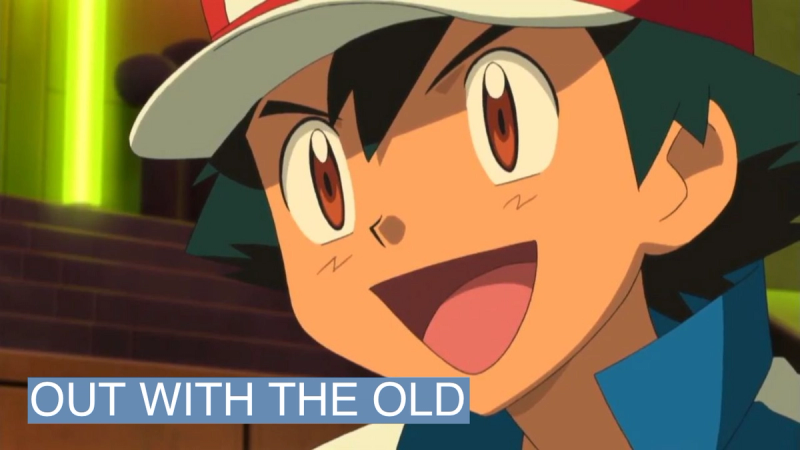 Flickr/Ryan Smith
After 25 years, the adventures of Ash Ketchum and Pikachu are coming to a close. The two stars of Pokemon, the Japanese anime series based on video games that went on to spawn movies and mobile games, inspiring a generation of fans, are set to leave the show after an 11-episode epilogue released Friday. A new series with fresh faces will start in April. In particular, Ash — who finally achieved his dream of winning the Pokemon World Championships late last year — "served as a reminder that sometimes achieving your goals takes way longer than you might expect," Ana Diaz wrote in Polygon. "And not giving up is perhaps the most important part of that journey."
If you enjoyed Flagship, please share it with your family, friends, and colleagues — it makes a big difference to our mission to cover the world with intelligence and insight.
To make sure Flagship hits your inbox every day, add flagship@semafor.com to your contacts. In Gmail, drag our newsletter to your "Primary" tab.
You can always reach us on that address, or by replying to this email. We'd love to hear from you!
Thanks for reading, and see you tomorrow.
— Tom, Prashant Rao, Preeti Jha, and Jeronimo Gonzalez
Want more Semafor? Explore all our newsletters at semafor.com/newsletters