The News
After a two-year pandemic hiatus, fireworks will be allowed in Germany this New Year's Eve.
That has some fire and health officials in lively, packed cities like Berlin stressed out, as civilians will once again be able to freely fire off bottle rockets and firecrackers.
With dry and windy conditions expected, Berlin's fire department is preparing for a bad night and plans to triple its staff, the Berliner Zietung newspaper reported, with almost 1,500 firefighters on call.
Large cities across the county are preparing for a return to pre-pandemic New Year's norms.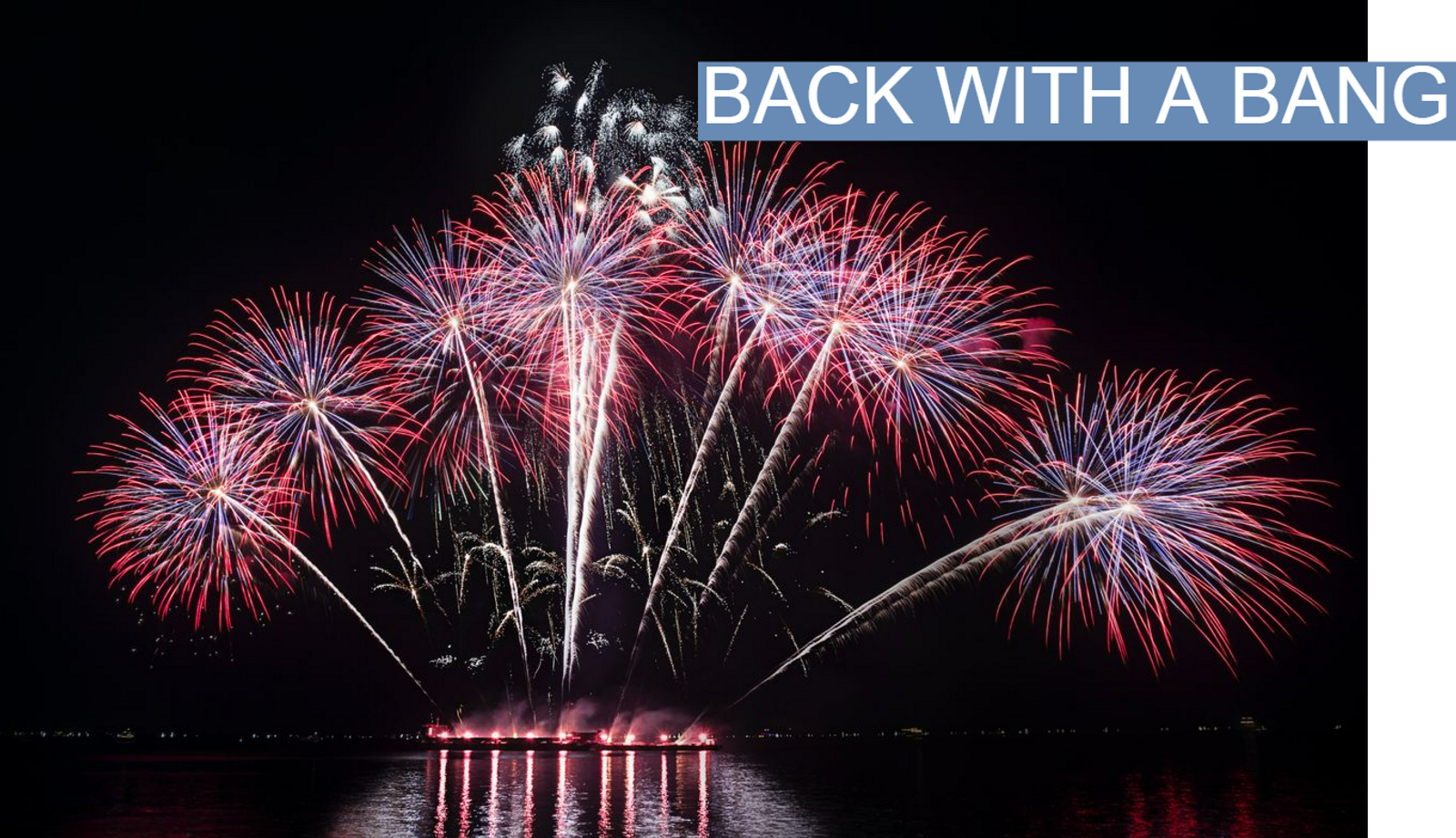 Step Back
Berlin is known for its chaotic New Year's scenes, where it's common for people to set off fireworks in all directions on city streets.
Fireworks sales were forbidden in Germany ahead of New Year's for the past two years because the government wanted to prevent large gatherings — and because hospitals were already full with COVID patients. Still, some people smuggled in fireworks from other countries.
This year, residents only have three days to buy officially approved pyrotechnics.

Know More
Berlin's fire director predicted that Saturday will be the "most eventful" night of the year, and urged residents to set off only official fireworks.
But even those can be volatile: At a press conference Thursday during which firefighters demonstrated how to safely set off the rockets, two rockets exploded at too low an altitude, crashing just above reporters' heads, Berliner Zeitung reported.
Some cities and neighborhoods in Germany have been designated no-fireworks zones this year. Some environmental groups are pushing for Germany to make the ban permanent, citing the negative environmental impacts of the rockets.
The group VPI, which represents the interests of Germany's pyrotechnic industry, expects around 120 million euros in fireworks sales this year, Deutsche Welle reported.

The View From China
Many cities in China have year-round bans on firework, but they are often temporarily rescinded for both New Year and Lunar New Year celebrations, according to 163.com, the news division site of tech giant NetEase. The news outlet reports that as many as 700 cities this year have proposed to scale back some firework restrictions.
China is experiencing a surge in COVID cases weeks after abandoning zero-COVID protocols, and residents across the country are flocking to airports and train stations for both New Year and Lunar New Year travel plans. Still, some cities like Changsha in southern China have opted to keep their fireworks bans in place in an effort to mitigate the spread, according to local media.
For Lunar Near Year 2022, and ahead of the Beijing Winter Olympics, the city extended its firework ban beyond the city center in order to curb air pollution. The implementation was incredibly successful, with air contamination levels dropping by nearly 5,700% compared to 2021, Reuters reported.

The View From Australia
Sydney's world-renowned harbor firework show will return "with a bang" this year after two years of dampened celebrations due to the pandemic, according to ABC News Australia. The channel reports that ground crews have been setting up more 100,000 pyrotechnics, 35,000 shooting ground-based effects, and 12,000 aerial shells.

The View From South Korea
Seoul is also bringing back its traditional bell-ringing ceremony after back-to-back cancellations, the Korea Herald newspaper reports. The celebration, which more than 100,000 people are expected to attend, comes just months after the Itaewon crowd surge that killed more than 150 people. In response, the city is deploying over 1,000 security personnel to manage crowds, Arirang News broadcaster reports, an increase of 60% compared to previous years.