The News
South Korea's police chief admitted Tuesday that his force's response to a Halloween crowd surge that killed more than 150 people was "inadequate," amid growing public calls for accountability.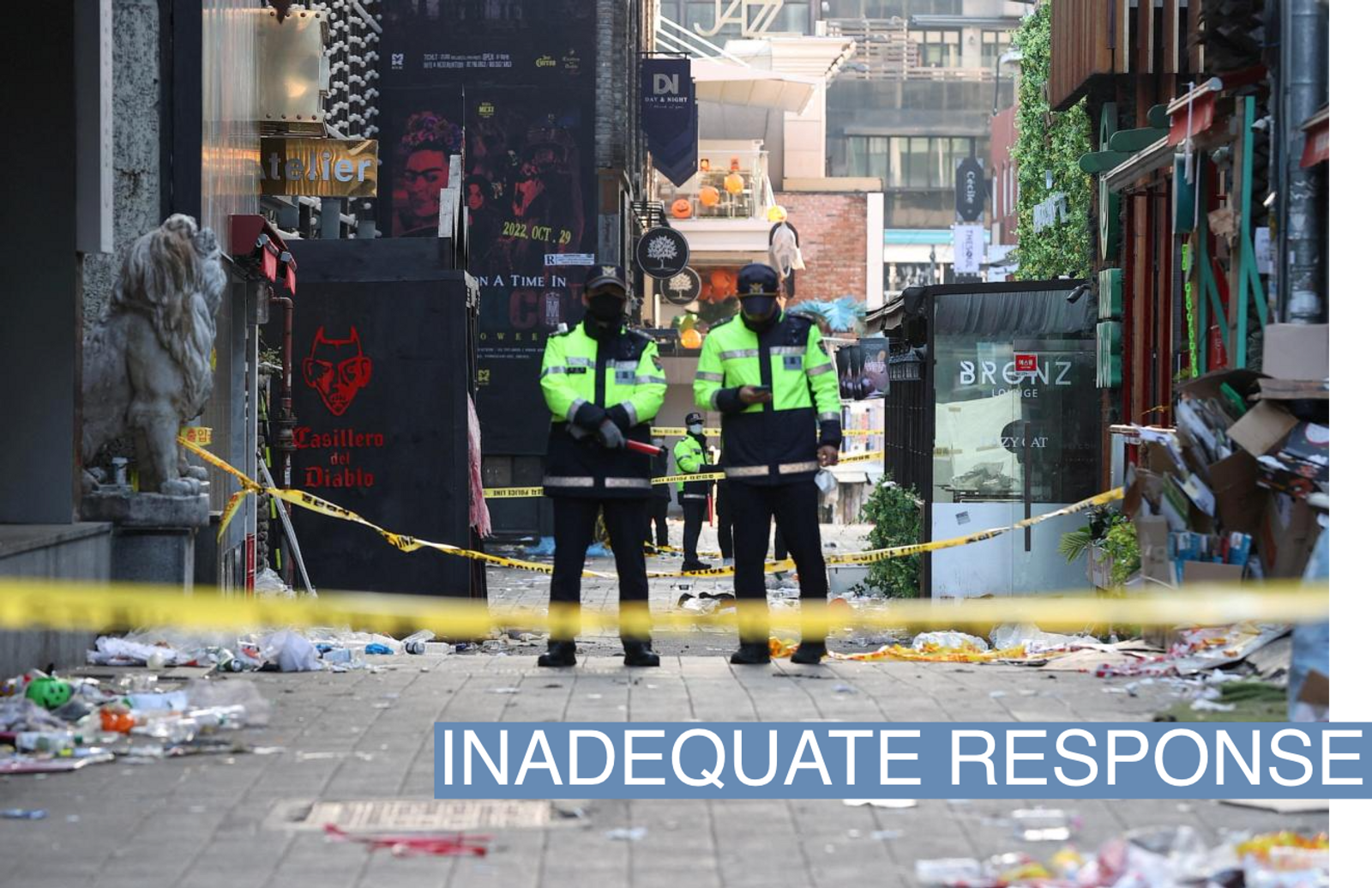 Know More
Yoon Hee Keun said police had received multiple calls ahead of the surge on Saturday warning that the situation could become dangerous, with the first call coming in at 6.34 p.m. local time — hours before the crush began, reported Yonhap News Agency.
"I feel a heavy responsibility," Keun told a press conference. He said police offers failed to handle calls effectively and promised a "speedy and rigorous intensive investigation" into the tragedy.
Yoon's comments were the first official acknowledgment that more could have been done to prevent the crush, arriving at a time of mounting public criticism that the police's preparedness and response were insufficient.
The crowd surge in Itaewon, a popular nightlife neighborhood in Seoul, killed 156 people and injured 152 others. Many of the victims were young women in their 20s, with speculation that those who were smaller may not have been able to push their way out of the crowd to breathe.
Yonhap reports that police have interviewed 44 witnesses, and secured 52 pieces of surveillance camera footage from the scene.