The News
Convicted serial killer Charles Sobhraj is "innocent" and feeling "great," he told a reporter from AFP en route to his native France.
Known colloquially as "The Serpent," Sobhraj was released from prison in Nepal Friday following more than 20 years in prison for the murders of two backpackers in the 1970s.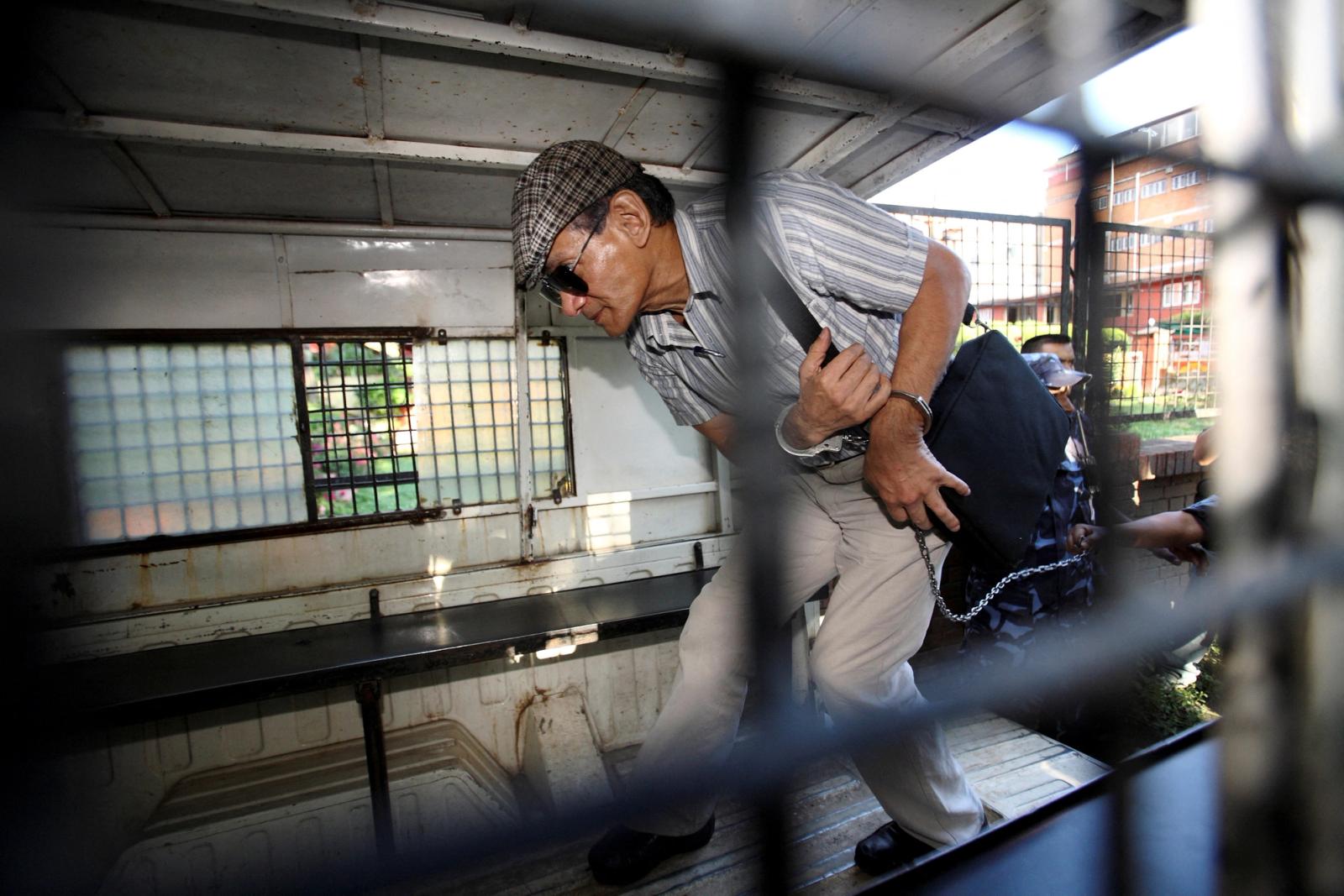 Know More
Nepal's Supreme Court this week ordered Sobhraj be released on health grounds. Court justices ruled that "keeping him in the prison continuously is not in line with the prisoner's human rights," according to a verdict obtained by AFP.
He was serving a 21-year sentence in Nepal for the murder of two backpackers, Connie Jo Boronzich, 29, and Laurent Carriere, 26, in 1975. Sobhraj was arrested for their deaths on a visit to Nepal in 2003. He maintains that he is innocent.
Sobhraj, 78, is thought to have been responsible for the murders of around 20 backpackers in Asia in the 70s and 80s. He is believed to have drugged their food or drinks before robbing them.
In 2021, Netflix released a dramatized series, titled The Serpent, focused on Sobhraj's murders in Thailand in the 70s.

Quoteworthy
Sobhraj told AFP he has "a lot to do. I have to sue a lot of people. Including the state of Nepal."

Notable
Sobhraj made frequent calls from prison to Indian Express reporter Ritu Sarin, making what Indian intelligence officials said were "highly exaggerated claims" about his involvement in securing the release of passengers on the hijacked Indian Airlines flight IC-814 in 1999. Asked what he planned to do upon his eventual release, Sobhraj told the outlet: "I hope to live for many years to come. I'll devote my life to my daughter and will probably keep myself busy with books." He spoke to the newspaper under the condition that his remarks not be published until his release.