The News
The Taliban banned women from attending universities in Afghanistan because they were apparently not dressing appropriately, the minister for education told state media, AFP reports.
"Those female students who were coming to universities from home were also not following instructions on hijab.... They were dressing like they were going to a wedding," Neda Mohammad Nadeem said in an interview.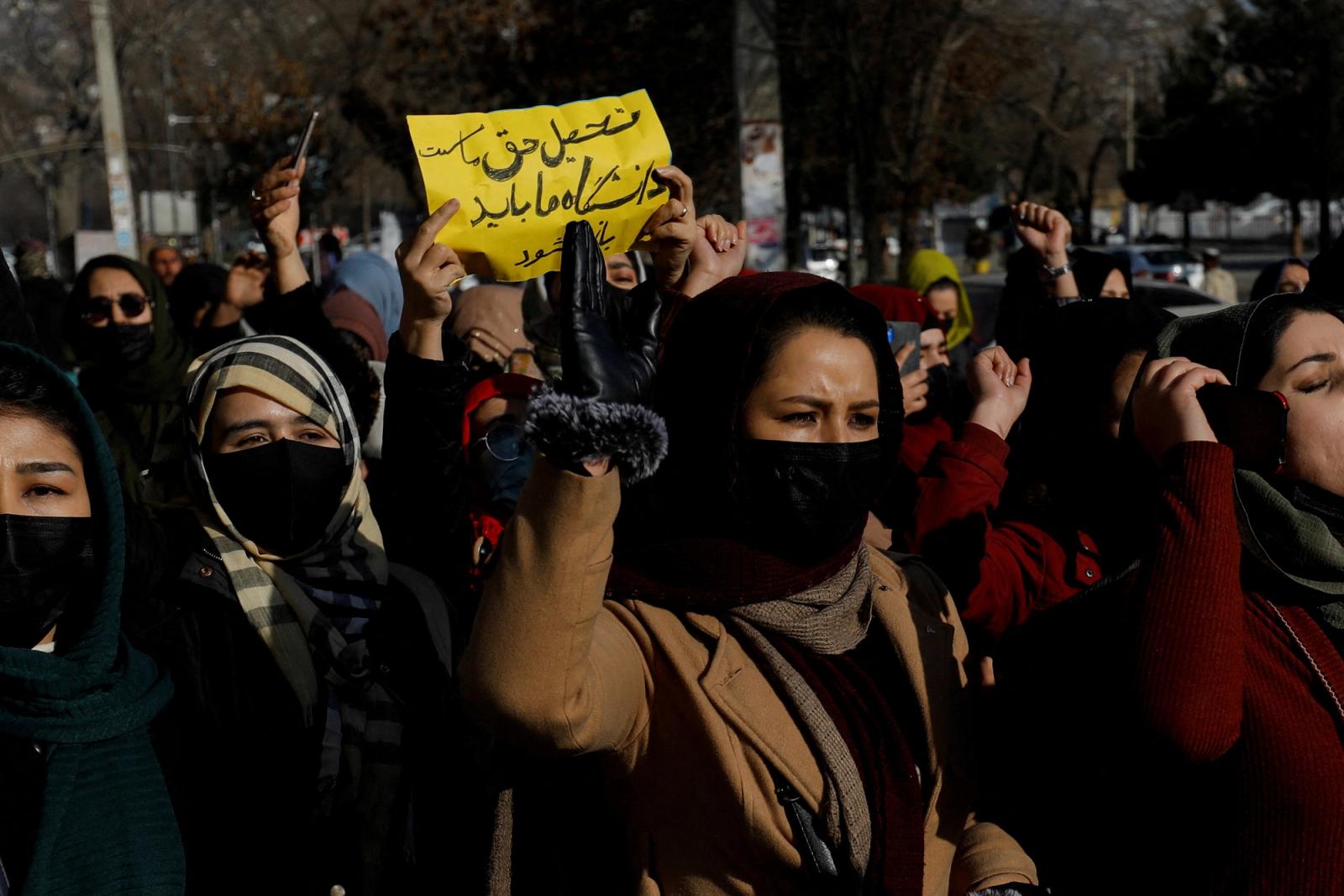 Nadeem also defended the move in a tweet, saying, "Islam does not allow women to engage in prostitution in the name of education. A woman is a man's property & must serve him, not get educated," according to a translation by Shabnam Nasimi, the executive director of Conservative Friends of Afghanistan, a British advocacy group.

Know More
The Taliban denying women access to a college education is the latest restriction on the rights of women and girls since the militant group took control of Afghanistan in Aug. 2021.
A group of women protested in the country's capital of Kabul Thursday, and one video appeared to show law enforcement spraying water to disperse them. Five women and three journalists were arrested at the protest, the BBC reported.
On Wednesday, male students walked out of university classrooms in Kandahar and Nangarhar, and dozens of male professors reportedly resigned to protest the ban in solidarity with women students.

Quoteworthy
The Group of Seven (G7) said the Taliban's treatment of women and girls could constitute "a crime against humanity" under international law.
"Gender persecution may amount to a crime against humanity under the Rome Statute, to which Afghanistan is a state party," the G7's foreign ministers wrote in a joint statement Tuesday. "Taliban policies designed to erase women from public life will have consequences for how our countries engage with the Taliban."

Step Back
Shortly after the Taliban's 2021 takeover, girls were banned from attending secondary schools.
Earlier this year, the Taliban stopped women from attending gyms and parks in Kabul, also citing concerns about dress code adherence and about women and men being in these spaces together.
But at least one woman at the time challenged that assertion. Speaking to the Associated Press, a personal trainer said "the Taliban are lying," and that men and women trained at the gym separately.