China may send new pandas to the US as 'envoys of friendship'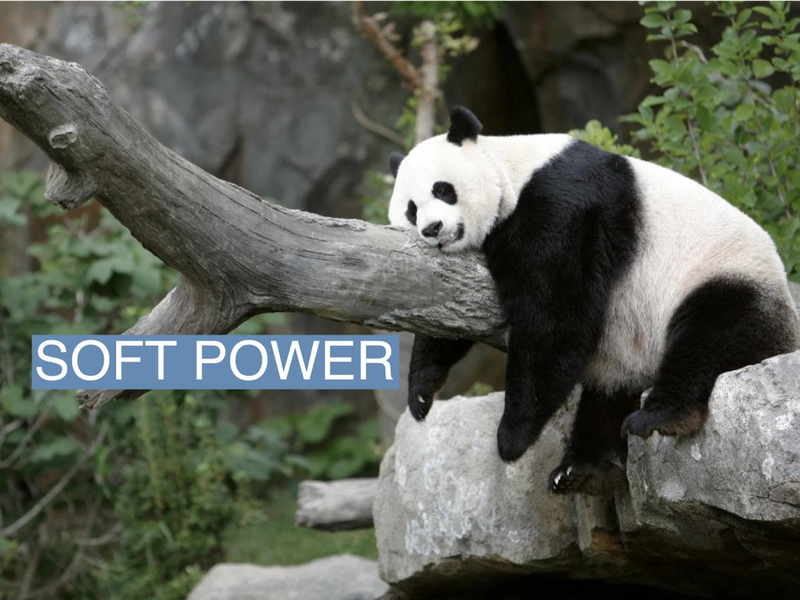 Chinese leader Xi Jinping suggested that Beijing may send new pandas to the U.S. as "envoys of friendship between the Chinese and American peoples."
"We are ready to continue our cooperation with the United States on panda conservation, and do our best to meet the wishes of the Californians so as to deepen the friendly ties between our two peoples," Xi said Wednesday, after he and U.S. President Joe Biden met in person for the first time in a year at the APEC summit in San Francisco.
Xi did not disclose details on when the pandas might be gifted, but suggested that the next pair will most likely be based at the San Diego Zoo in California, the Associated Press reported.
Xi's announcement comes a week after the Smithsonian National Zoo returned its three beloved pandas to China after 23 years in DC, leaving the Atlanta zoo as the only institution to house giant pandas in the U.S. Chinese law stipulates that all pandas – even those born outside the country – are property of the Chinese government, meaning those at zoos are dependent on a lease. To many observers, the return of Mei Xiang, Tian Tian, and Xiao Qi Ji suggested the end of China's "panda diplomacy" in the U.S., but Xi's announcement shows otherwise. "I was told that many American people, especially children, were really reluctant to say goodbye to the pandas, and went to the zoo to see them off," Xi said, adding that he learned that the people in California "very much look forward to welcoming pandas back."
Before the Xi-Biden meeting, China watchers were skeptical about Beijing renewing panda diplomacy with the U.S. Their meeting wasn't expected to "change the trajectory of relations," and the two leaders were instead looking for a "cosmetic, cost-free lowering of the temperature," a former U.S. envoy to China told the New Yorker. With such "existential problems" it was unlikely that Biden would have asked Xi for more pandas, the New Yorker wrote. Even so, Washington has remained committed to working with China on panda research and conservation, the New Yorker writes. The National Zoo has conducted groundbreaking research on tracking gene diversity to prevent extinction of the species. The zoo also arranged for its pandas to get specific COVID-19 vaccines, which China does not have for its bears.