The News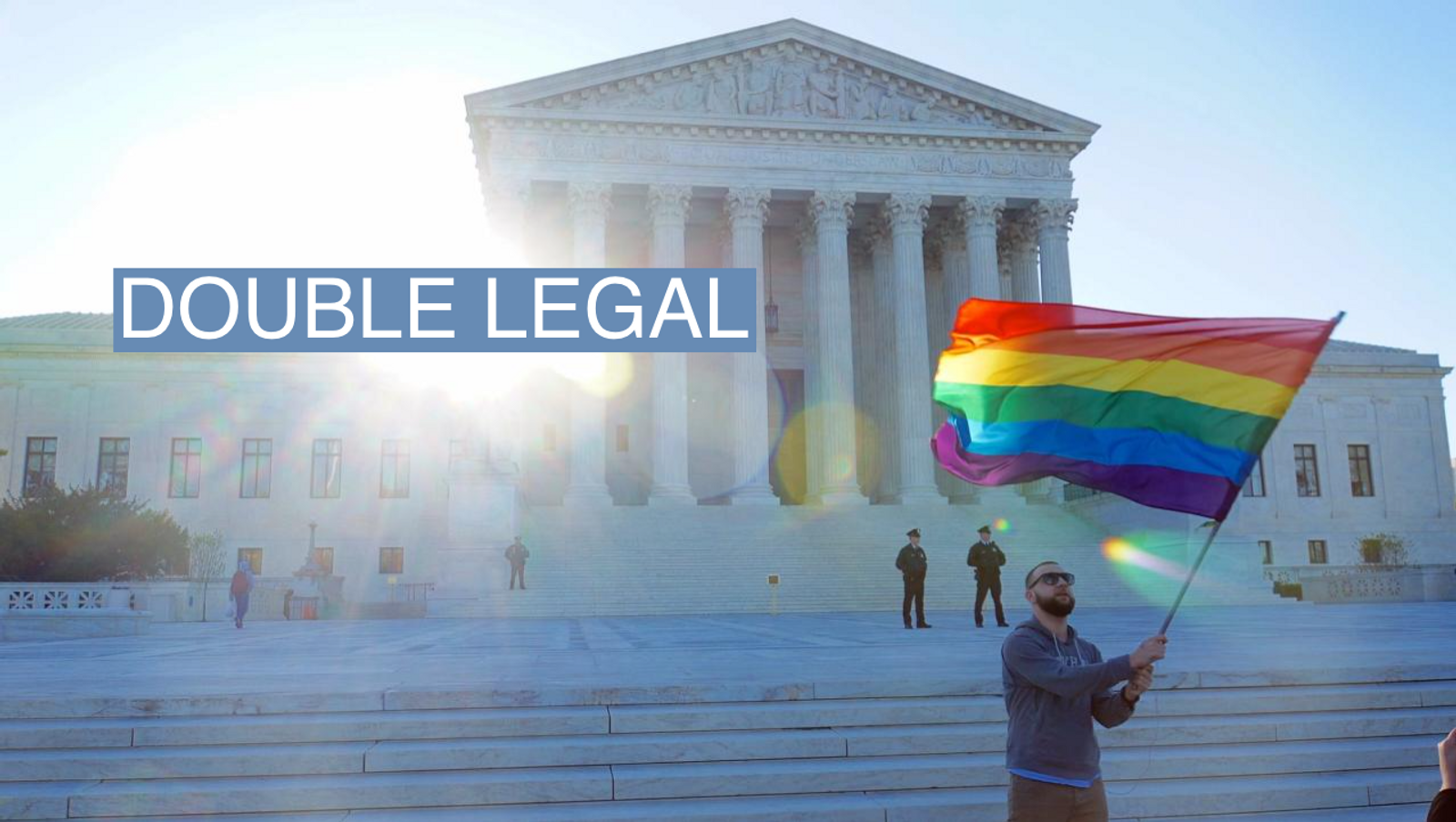 The Senate took a huge step towards codifying same-sex marriage rights on Wednesday with a bipartisan procedural vote that paves the way for final passage of the Respect For Marriage Act before the end of the year.
Twelve Republicans joined all Democrats in a 62 to 37 vote in favor of advancing the measure. Opposition to the bill was muted and supporters ranged from moderate Susan Collins, R-Me. to conservative Cynthia Lummis, R-Wyo.
"The vote went great!" co-sponsor Sen. Kyrsten Sinema, D-Ariz. told reporters after the vote.
Sen. Tammy Baldwin, D-Wisc., who spearheaded bipartisan talks on the bill, said on the Senate floor she was thinking of a family whose wedding she presided over ahead of the vote.
"Passing this legislation will remove the weight of the world from their backs," she said.
The House passed their version of the bill this summer with 47 Republicans voting with all Democrats. They will have to vote later on the Senate's version, which includes additional religious liberty clauses and clarifies polygamy is not protected by the bill, which some Republican members raised as an issue.
"While I believe in traditional marriage, Obergefell is and has been the law of the land upon which LGBTQ individuals have relied," Sen. Mitt Romney, R-Utah, said in a statement explaining his "yes" vote. "This legislation provides certainty to many LGBTQ Americans, and it signals that Congress — and I — esteem and love all of our fellow Americans equally."
The most notable "no" vote: Senate Minority Leader Mitch McConnell, who twice held press conferences this week excoriating Republicans for alienating moderate voters in the midterm elections.

Kadia's view
Republicans and Democrats joining hands to pass a bill like this would have been unthinkable as recently as a decade ago. But over 70% of Americans support marriage equality, according to Gallup, and there are few elected Republicans anywhere eager to actively campaign on undoing protections for couples legally married today.
Even the "no" votes were careful not to be seen as bullying or belittling LGBTQ constituents. Several, like Republican Sens. Mike Lee and Bill Cassidy, R-La., claimed to be opposed based on disagreements over amendments, with statements that made no mention of once-common arguments against same-sex marriage. Many more claimed the bill was unnecessary and that the 6-3 conservative Supreme Court was unlikely to overturn marriage equality, despite a call from Justice Clarence Thomas to revisit the issue.
"Gay marriage is legal my state. It's legal here in the District of Columbia. It's legal in your state. So why are we doing this?" Sen. John Kennedy, R-La. said to reporters.

Room for Disagreement
While most Republicans seem eager to move on, the marriage equality argument could be a topic during the 2024 presidential race. Former Vice President Mike Pence, who is carving out a lane with social conservative voters ahead of a potential run, indicated to radio host Hugh Hewitt on Tuesday he would oppose its passage. "I would vote my values if I was in the Congress of the United States, and that is I believe marriage is between one man and one woman," Pence said.