The Scoop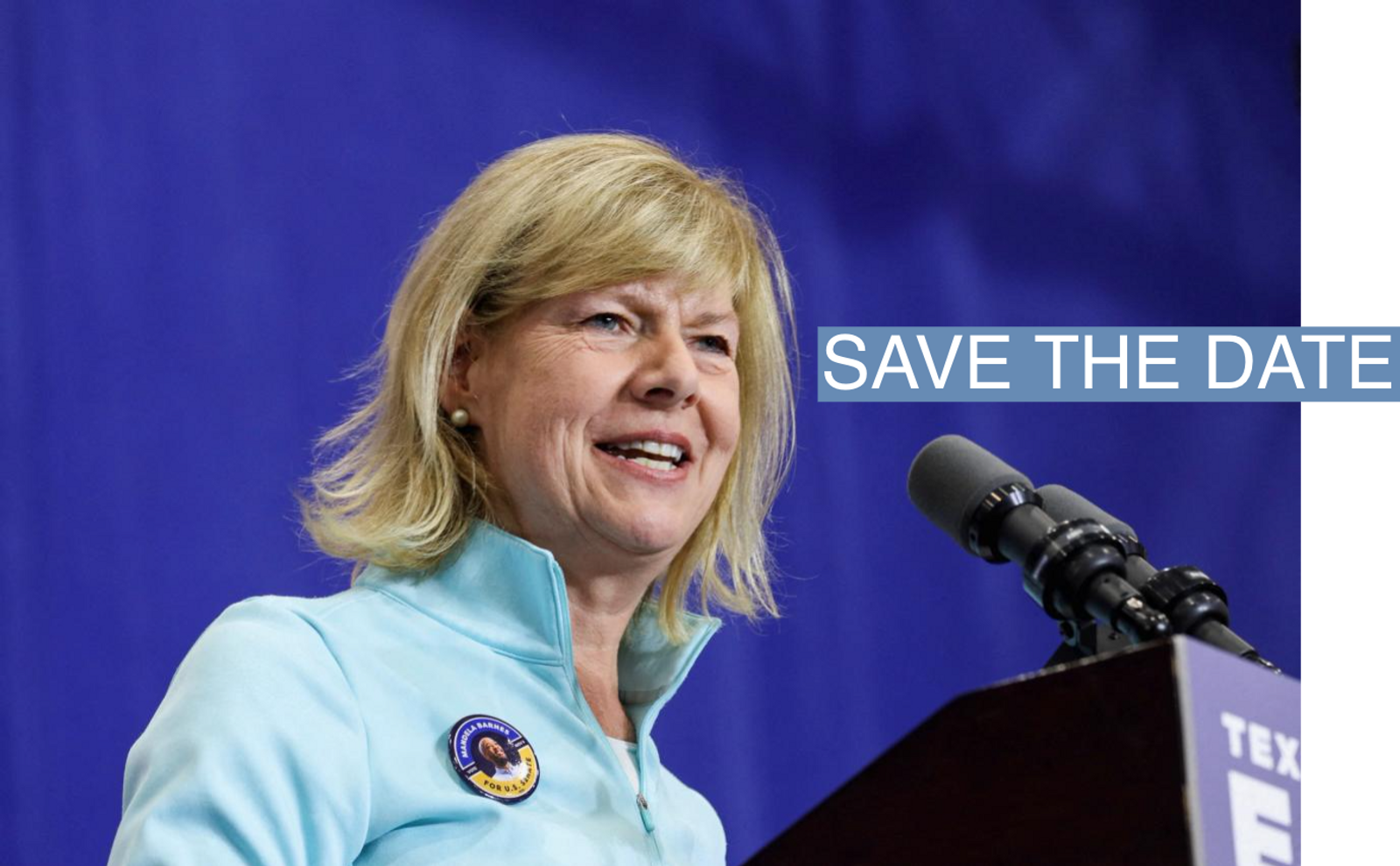 Democrats will put the bipartisan Respect for Marriage Act up for a vote this week just days after the midterms, according to a Senate aide.
Earlier this month, Semafor reported that Senate Majority Leader Chuck Schumer intended to pass the Respect for Marriage Act by year's end and that it was expected to have enough votes. This legislation, which has already passed the House of Representatives with 47 Republicans joining Democrats, would federalize same sex marriage recognition and protection if the Supreme Court reverses itself on same sex marriage rights.
Sen. Tammy Baldwin, D-Wisc. released details on an amended version of the bill Monday afternoon, confirming Semafor's reporting that the final deal includes new language clarifying religious liberty protections and ruling out legal status for polygamy, which some Republican members had expressed concerns about.
"We are going to get this done for loving families across America," Baldwin, who became the first openly gay politician elected to the Senate after winning her race in 2012, tweeted.

Kadia's view
Democrats postponed the vote to keep midterm politics out of sensitive negotiations, but bringing it up this week means it could still play a role in the Georgia Senate runoff on December 6 between Senator Raphael Warnock and Herschel Walker.
Even as LGBT issues have become a major focus of Republican campaigns this cycle, with ads featuring attacks on transgender youth in sports, gender-affirming care for minors, and discussions of orientation and gender identity in schools, marriage equality has all but fallen off the radar. Gallup found 71% of respondents nationally supported same-sex marriage in June, a new high. A Human Rights Campaign poll of same sex marriage released in September found that 60% of voters in Georgia support marriage equality.
Walker expressed his opposition to gay marriage in 2010 and has demeaned transgender people at political events. He has avoided direct answers to questions more recently posed to him about his views on same sex marriage, Axios reports, saying it's not a focus of his campaign. His son Christian Walker, a popular conservative social media figure who has criticized his father over his personal scandals, talks openly about his attraction to men, but does not use the term "gay" to describe his orientation. 
The bill is designed to address anxiety in the LGBT community about Constitutional protections for marriage after Supreme Court Clarence Thomas wrote in his concurrence ending abortion rights that same-sex marriage and contraception may also be rights to review.

Room for Disagreement
Republican critics of the bill have largely argued it is unnecessary, because they do not believe the Supreme Court would revisit marriage equality. "That bill's not important. It's a waste of our time on a non-issue,"  Senator Marco Rubio told Business Insider's Bryan Metzger in July. Rubio was recently reelected by a large margin in Florida.

Correction
A previous version of this story misspelled Sen. Raphael Warnock's name.