Israeli opposition leader says Netanyahu 'must go now'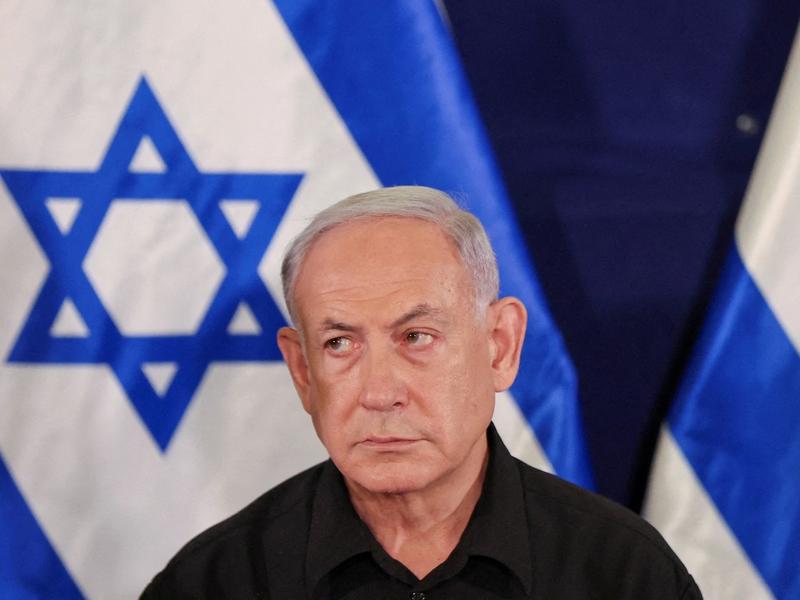 Israeli opposition leader Yair Lapid said Wednesday that Prime Minister Benjamin Netanyahu "must go now," and called for the formation of a new government headed by someone else in Netanyahu's party.
In an interview with Israeli news outlet N12, Lapid said the public has no confidence in Netanyahu, adding that someone else from the Likud party should take over.
In response, Likud said in a statement that that it is "unfortunate and shameful" for Lapid to play politics during Israel's war with Hamas in Gaza.
Lapid, leader of the Yesh Atid party and a former prime minister, refused to join the country's national unity government after the war broke out as long as far-right parties were included.
Netanyahu has faced criticism over his handling of the conflict since the start of the war, including over security and intelligence failures leading up Hamas' Oct. 7 attack. A new survey found less than 4% of Jewish Israelis said they trust Netanyahu as the most reliable source of information about the war. (Military spokesman Brig. Gen. Daniel Hagari took the top spot as the most reliable voice.) A pro-Netanyahu newspaper, Israel Hayom, recently called on the prime minister to step aside as soon as the war is over, criticizing his incendiary rhetoric and "non-stop political bickering while the war is raging."
Lapid has criticized Netanyahu multiple times since Oct. 7, recently urging him to exercise "restraint" in the West Bank, but until now, he held back from calling on Netanyahu to step down. "Most Israelis now have little time for partisan politics," Politico noted just earlier this week. The leader of the centrist Yesh Atid party, Lapid has criticized both the right and left over their stances on the war and told Politico he thinks the country is headed for a political realignment after the war. He refused to join the country's national unity government because of the inclusion of far-right parties, but Netanyahu's potential ouster could be his way back into government. Lapid told N12 he would join a coalition government if it were headed by another Likud party leader.