Nepal becomes latest country to ban TikTok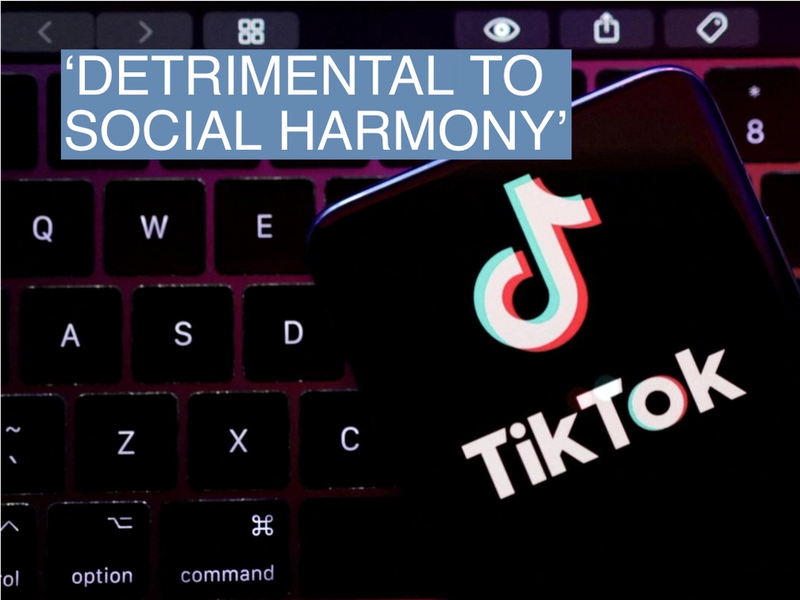 Nepal has banned TikTok, saying the Chinese-owned video sharing platform was "detrimental to social harmony."
The ban will take effect immediately and follows a new rule that all social media companies establish a liaison office or point person in the country, The Kathmandu Post reported.
Nepal has become the latest nation to ban TikTok, joining others including India, Afghanistan, Malaysia, and Somalia.
A growing number of countries and regions have imposed controls on TikTok, which is owned by the China-based parent company ByteDance. India banned the video-sharing app in June 2020, following deteriorating relations with Beijing. The decision pushed users to Instagram, which became the top-ranking app in 2021, Forbes reported. Instagram Reels and YouTube Shorts, which both mimic TikTok's infinite scroll feature, were tested in India as a TikTok replacement before being rolled out more broadly.
In Saudi Arabia, calls for a TikTok boycott are gaining steam. The country has accused the app of censoring Saudi content. And users claim the platform is deleting Saudi accounts and pro-Saudi videos, Al-Monitor reported. The hashtag "BoycottTikTok" has been trending, and some high-profile groups have joined the campaign: The Yelo League, a soccer association, split from TikTok last week. ByteDance has denied the claims that it is censoring content.
In the U.S., momentum to outlaw the platform has slowed since the summer, when a federal ban on the app seemed to be looming. Amid the Israel-Hamas war, however, some critics are renewing their calls to restrict the app, NBC News reported. Claims have swirled that the platform is pushing pro-Palestinian content over pro-Israel content, and some have alleged that TikTok is attempting to promote content that does not align with U.S. foreign policy. Semafor reported last week that TikTok audiences have been more receptive to pro-Palestinian content, which in turn fuels the app's algorithm and shows users more similar videos. Meanwhile, user demographics align with those most likely to support Palestinians.