The News
The online application to apply for federal student loan relief was removed on Friday after a court ruled that U.S. President Joe Biden's plan to forgive hundreds of billions of dollars in loan debt was unlawful.
The U.S. Department of Education website stated that "Student Loan Debt Relief Is Blocked," and it is not accepting applications.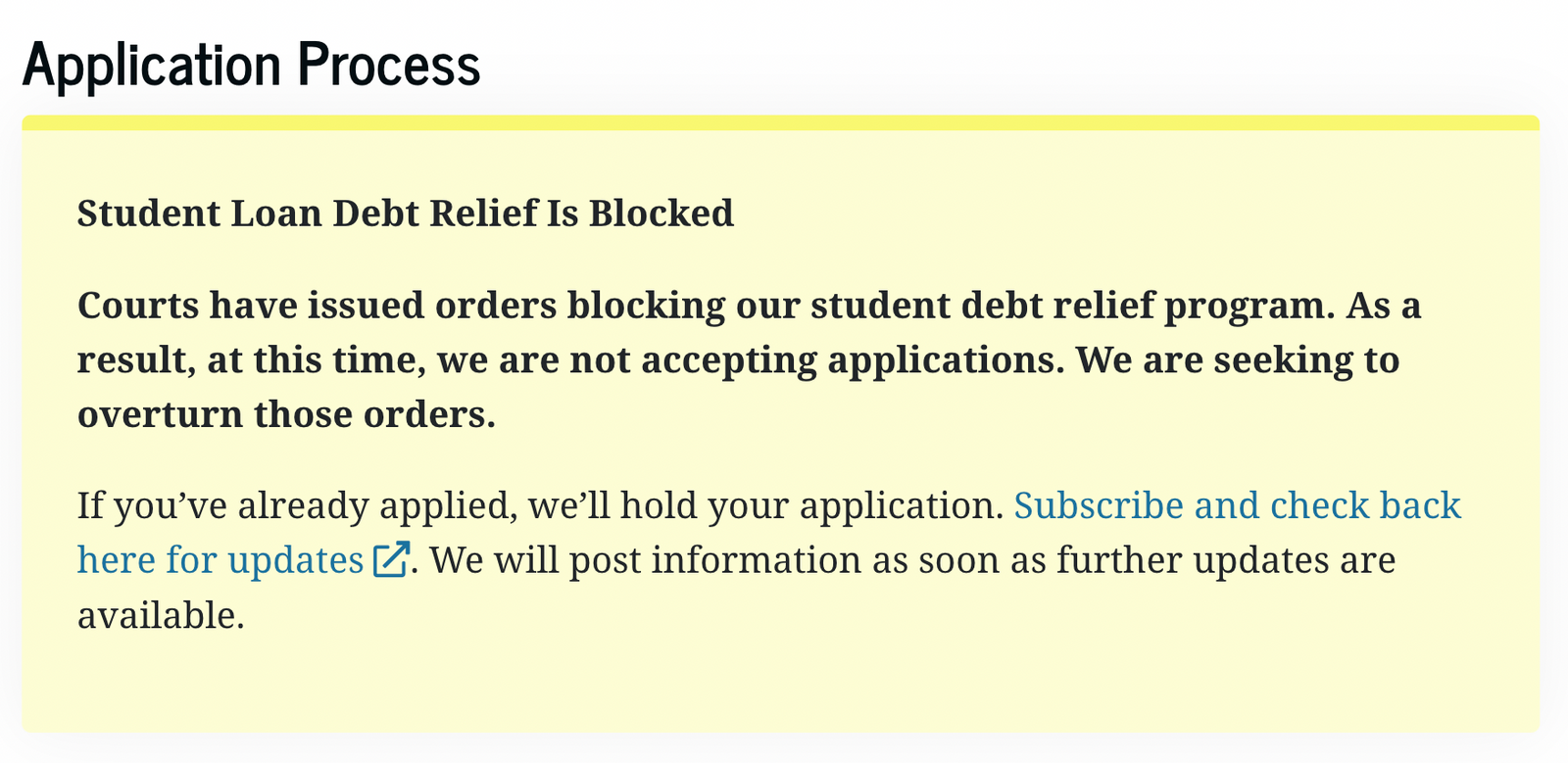 Know More
The Biden administration quickly moved to appeal the ruling from U.S. District Judge Mark Pittman, which was seen as a victory for conservative critics of the debt relief plan.
"In this country, we are not ruled by an all-powerful executive with a pen and a phone," Pittman wrote.
The program was already put on temporary hold due to another lawsuit that six GOP-led states brought forward. An appellate court is considering their request for a longer injunction preventing debt forgiveness.
In recent months, a barrage of lawsuits sought to overturn Biden's student loan plan. Conservative advocates argue it's illegal for the White House to take sweeping executive action to cancel up to $20,000 in debt per borrower without buy-in from Congress, and claiming financial harm from lost tax revenue.
The appeals process could be lengthy, and the case is likely to end up at the Supreme Court.
"We will never stop fighting for hardworking Americans most in need – no matter how many roadblocks our opponents and special interests try to put in our way," White House Press Secretary Karine Jean-Pierre said late Thursday.
— with Joseph Zeballos-Roig