The News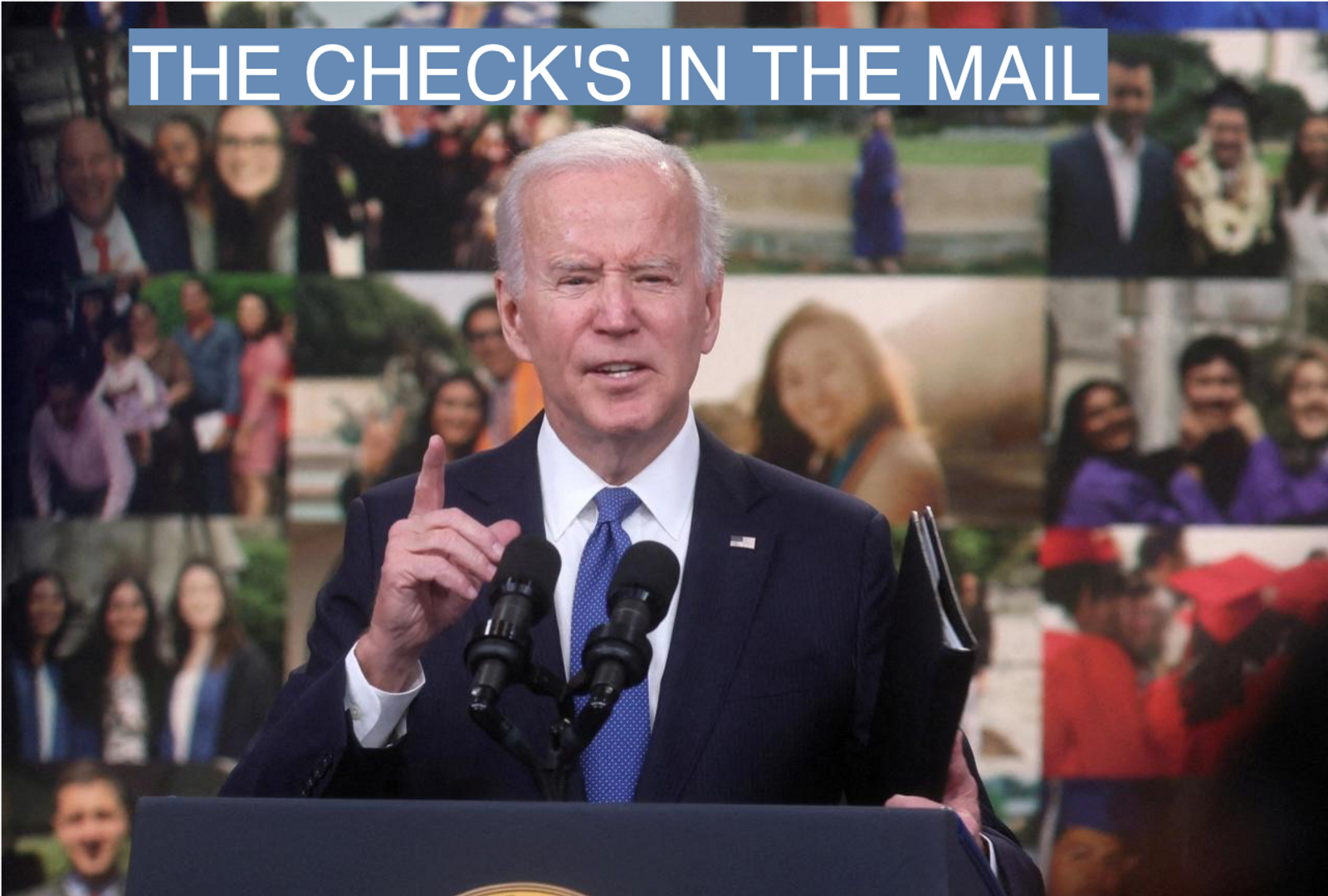 President Joe Biden recently said borrowers who applied for student debt relief could start seeing their balances shrink within weeks. But it's not clear that's the case as the program remains held up in federal court due to a challenge from six GOP-led states. Judges on the right-leaning Eighth Circuit Court could issue a ruling on an injunction that could further delay debt relief as soon as today, making it a potential November surprise as Democrats try to motivate young voters.
There are a barrage of lawsuits trying to overturn Biden's student loan plan, but Nebraska v. Biden is generally considered by legal experts and debt relief advocates to be the biggest threat. The Biden administration argues the 2003 Heroes Act authorizes the Secretary of Education to adjust student aid programs during a national emergency like the pandemic. The plaintiffs disagree, arguing it's illegal for the White House to take sweeping executive action to cancel up to $20,000 in debt per borrower without buy-in from Congress, and claiming financial harm from lost tax revenue.
"The state of the courts is unpredictable. I think that's what keeps people up at night," Persis Yu, policy director and managing counsel at the Student Borrower Protection Center, told Semafor.
A lower court had earlier dismissed the states' lawsuit for lacking the grounds to sue. But they appealed the decision and an appellate court stepped in, placing a temporary hold on the program less than two weeks ago while it weighs a longer injunction. Both sides submitted briefs last week.
The case may end up at the Supreme Court, and it's anyone's guess what it would do at that juncture, four legal experts who spoke to Semafor said. The high court could either take up the case if it reaches their doorstep or allow the lower court decision to stand. Kenneth Katkin, a professor of law at the Chase College of Law at Northern Kentucky University, suggested it could take six months or more for the case to get resolved in the federal court system.