The News
China eased some of its zero-COVID rules on Friday including reducing quarantine times for travelers and close contacts of infected people.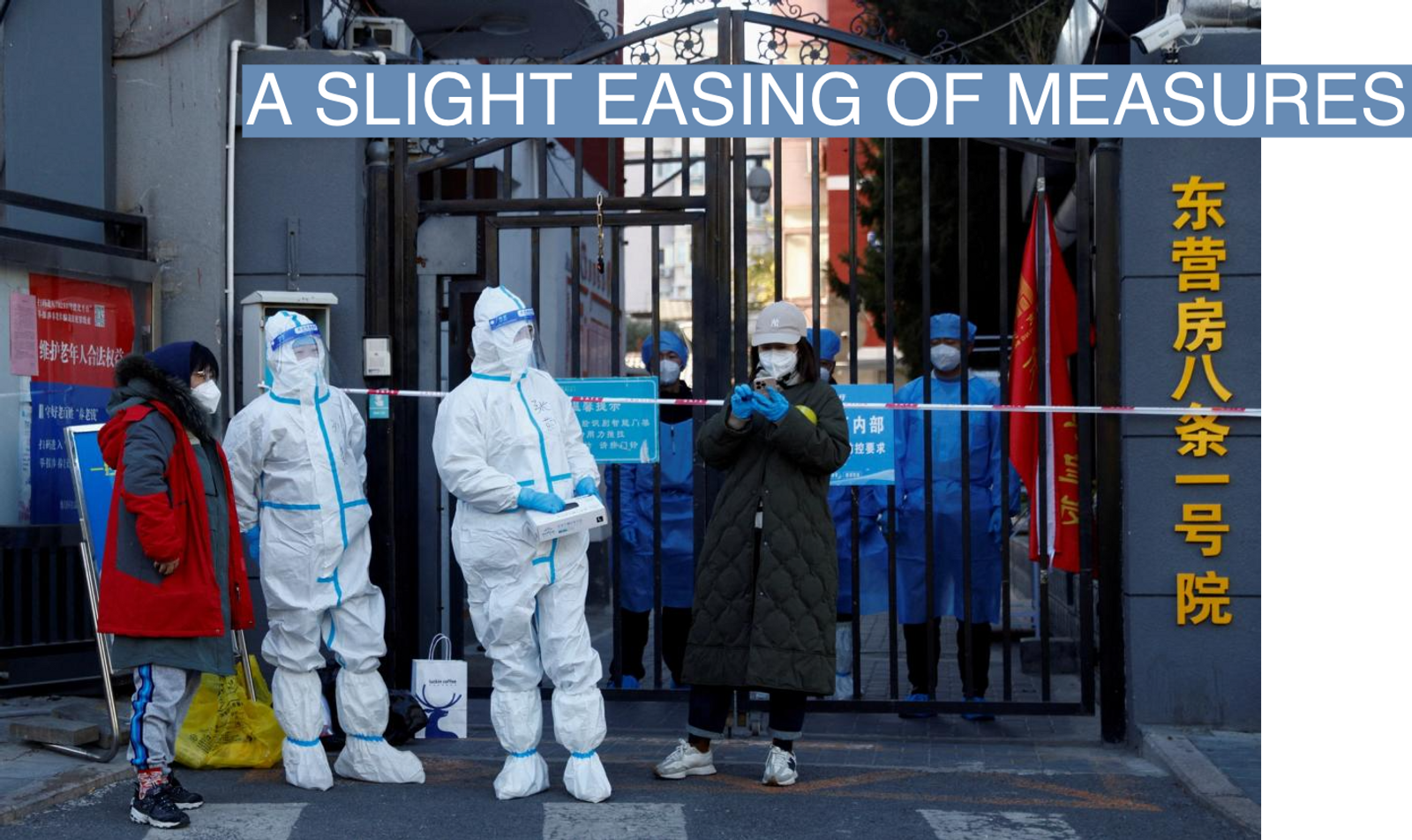 Know More
The restrictions have eased despite China grappling with some of its highest case counts in several months at a time when Beijing has come under global scrutiny for pursuing some of the world's strictest COVID-19 rules.
On Friday the government said centralized quarantine times for close contacts and travelers will go down from seven days to five. But it will still be necessary to follow a further three-day observation period at home.
China also scrapped a penalty on airlines that bring new COVID-19 cases into the country, and ended secondary contact tracing.
The majority of China's restrictions remain in place.
In Guangzhou millions of people have been told to stay at home following a recent surge in cases. The measures have prompted fears of an intense, Shanghai-style lockdown, which saw food shortages as the entire city was locked down.