The News
Leading Iranian actress Taraneh Alidoosti has posted a photo of herself without a headscarf on Instagram in support of nationwide anti-government protests.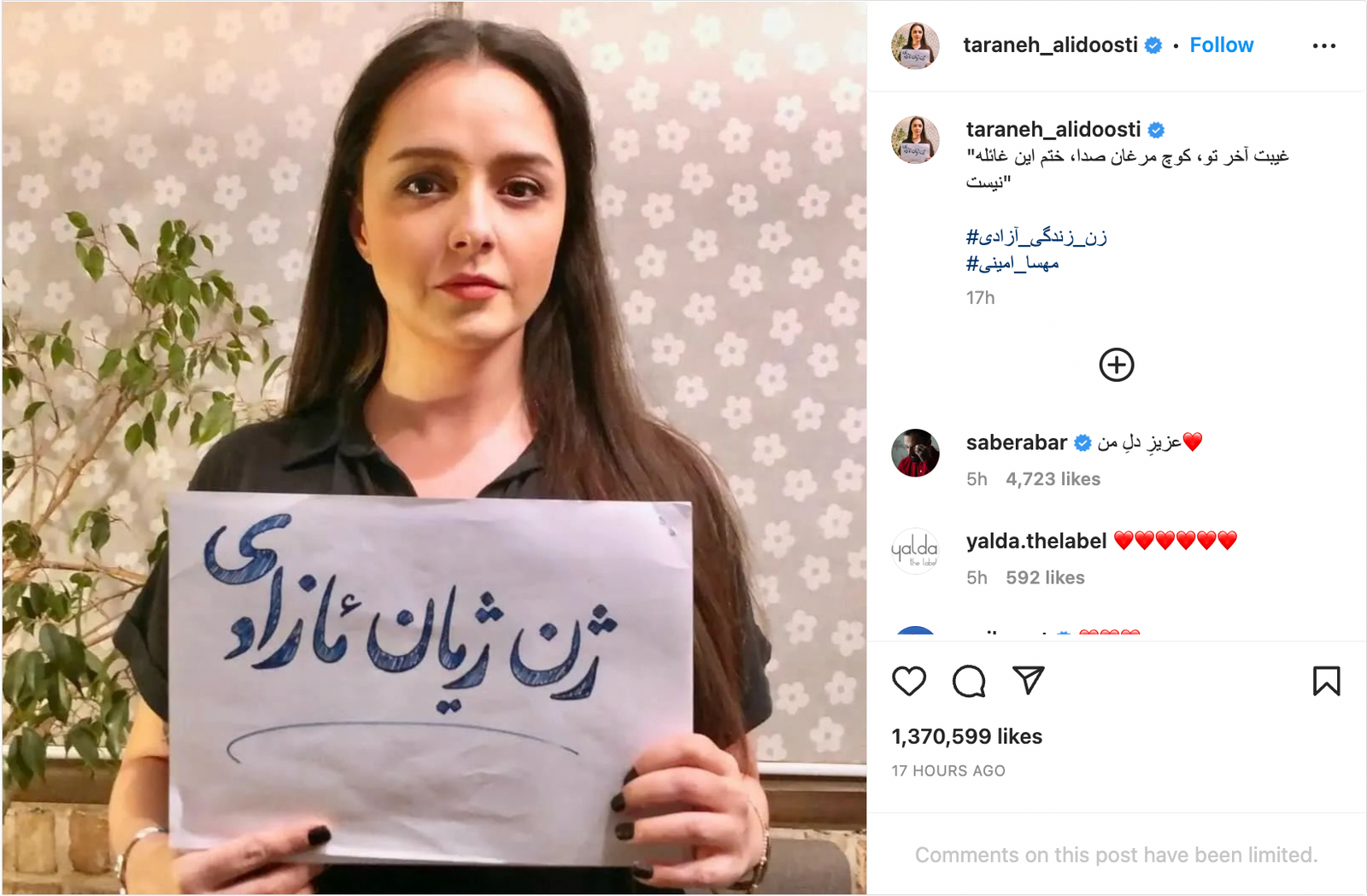 Know More
In the photo Alidoosti holds a sign saying: "Woman, Life, Freedom" in Kurdish, a rallying cry amongst protesters who have demonstrated for weeks in Iran. The post had garnered nearly 1.4 million likes by Thursday.
The actress promised earlier this week not to leave Iran during the protests, saying she has no foreign address or passport. "I will fight for my home. I will pay any price to stand up for my rights, and most importantly, I believe in what we are building together today," Alidoosti said on Instagram.
Her post comes as Iranian officials urge the country's courts to show "no leniency" to protesters. Late last month, the country's Revolutionary Guard warned of more aggressive crackdowns.
The Iranian demonstrations were triggered by the death of Mahsa Amini in police custody — a 22-year-old detained for allegedly breaking Iran's strict rules requiring women to cover their hair with a headscarf.
Alidoosti, who has more than eight million followers on Instagram, is one of the country's most successful actresses and starred in the 2016 Oscar-winning movie The Salesman. At least five other Iranian actresses have also protested without their headscarf, AFP reports.