The News
The head of Iran's feared Revolutionary Guard warned Iran's protesters that Saturday will be the "last day of riots," suggesting a more aggressive crackdown on the historic demonstrations across the country.
"Do not come to the streets. Today is the last day of the riots," Hossein Salami said in a speech.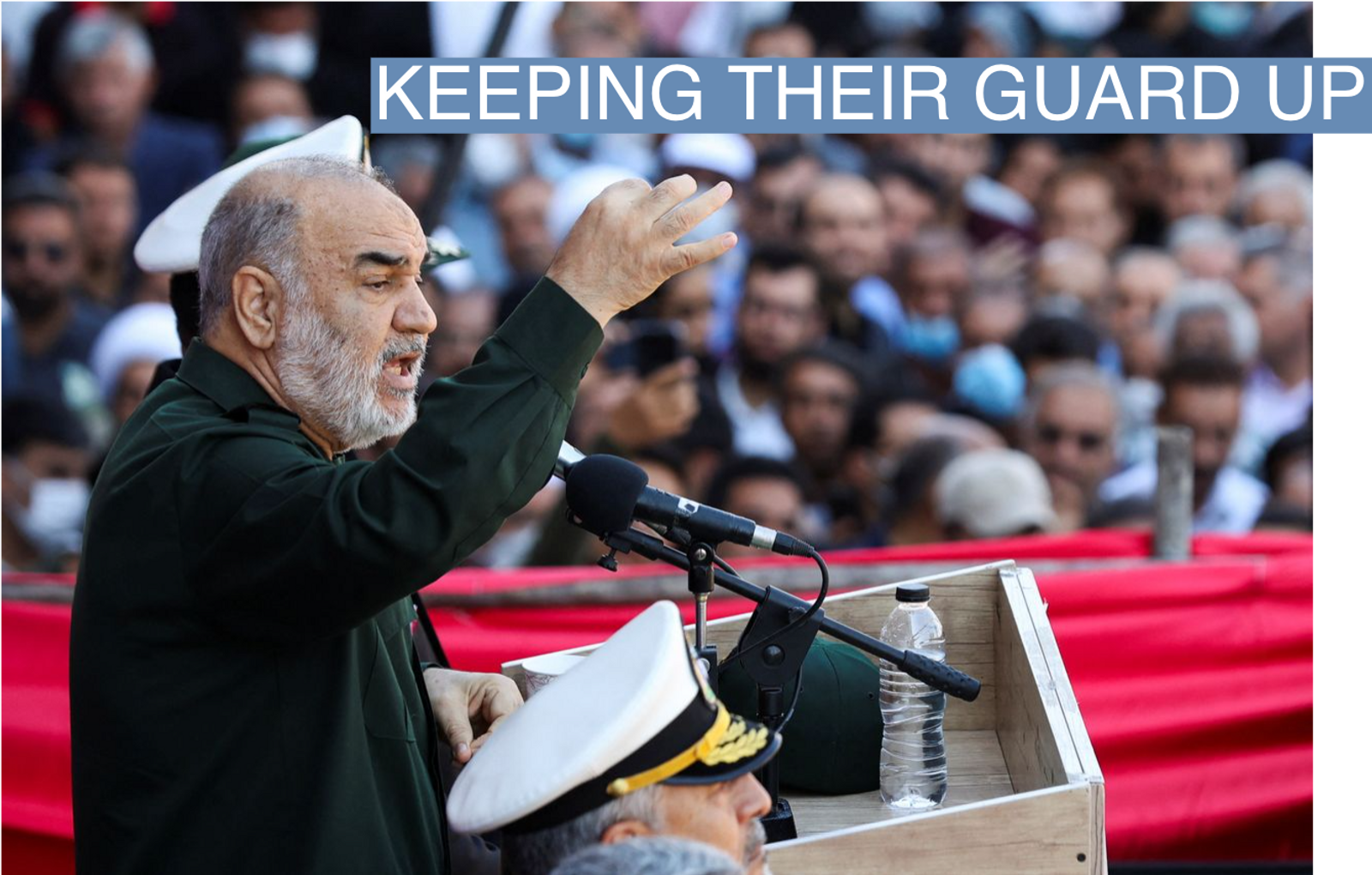 Know More
Iran's government has faced protests for weeks over the death of Mahsa Amini, 22, who died in September after she was detained by the country's morality police.
So far, Iran's Revolutionary Guards have not been called to respond to the ongoing demonstrations led mostly by young people and women. The elite group, with a reputation for crushing dissent, reports directly to Iran's Supreme Leader Ayatollah Ali Khamenei.
Activist news agency HRANA reported that at least 14,000 people have been arrested at protests to date. Human rights activists have expressed increasing concern over security forces' brutal crackdown on protests, citing reports that dozens of children and adolescents have been killed.