The News
Lou Paskalis was among the advertising execs who talked to Elon Musk on Thursday. On Friday, Musk tweeted that advertisers leaving the platform were trying to "destroy free speech." Paskalis responded that they care about "BRAND SAFETY/SUITABLITY" and Musk promptly blocked him.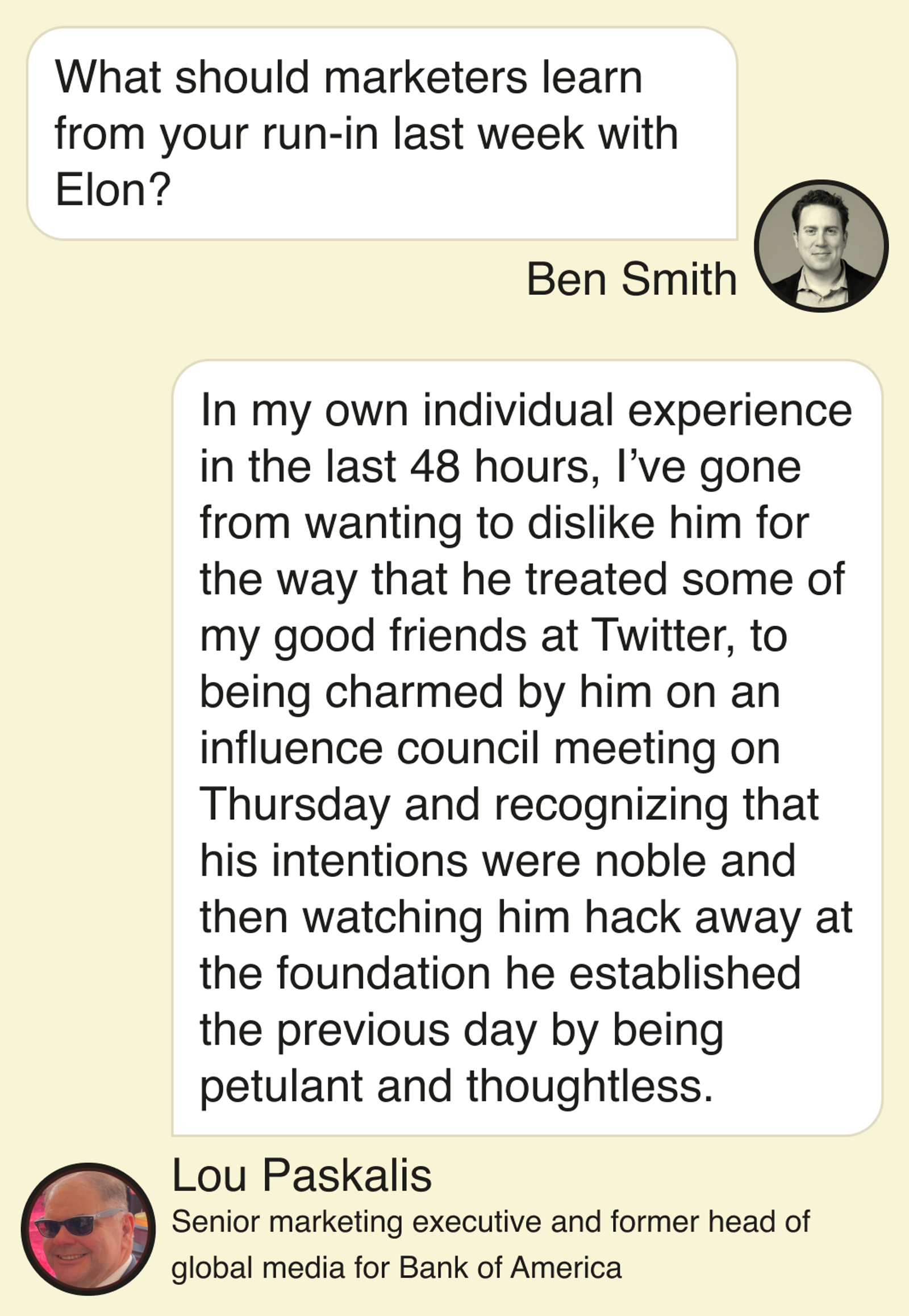 Paskalis told Semafor that while Musk seems to be backing Twitter's global head of safety and integrity, Yoel Roth, other Twitter employees who worked to keep advertisers comfortable on the contentious platform are now gone.
"We all trust Yoel, but are unsure of that capacity and ecosystem around him to help guide that thinking," Paskalis wrote. "That introduces a great deal of risk and will drive many, if not most Fortune 500 advertisers to pause their investments on the platform for at least the next 90 days in my opinion."

Ben's view
Paskalis was long a Twitter true-believer in an ad industry that is skeptical of news in general and of Twitter's raucous content in particular.
Twitter is basically an ad business, and Musk has alienated the company's main customers at a moment when they're looking to cut costs anyway. Twitter spending is an easy savings for strapped marketers.
Musk and Roth may ultimately win marketers' trust back. Or this may push the company further toward depending on payments from users to pay its bills.