The News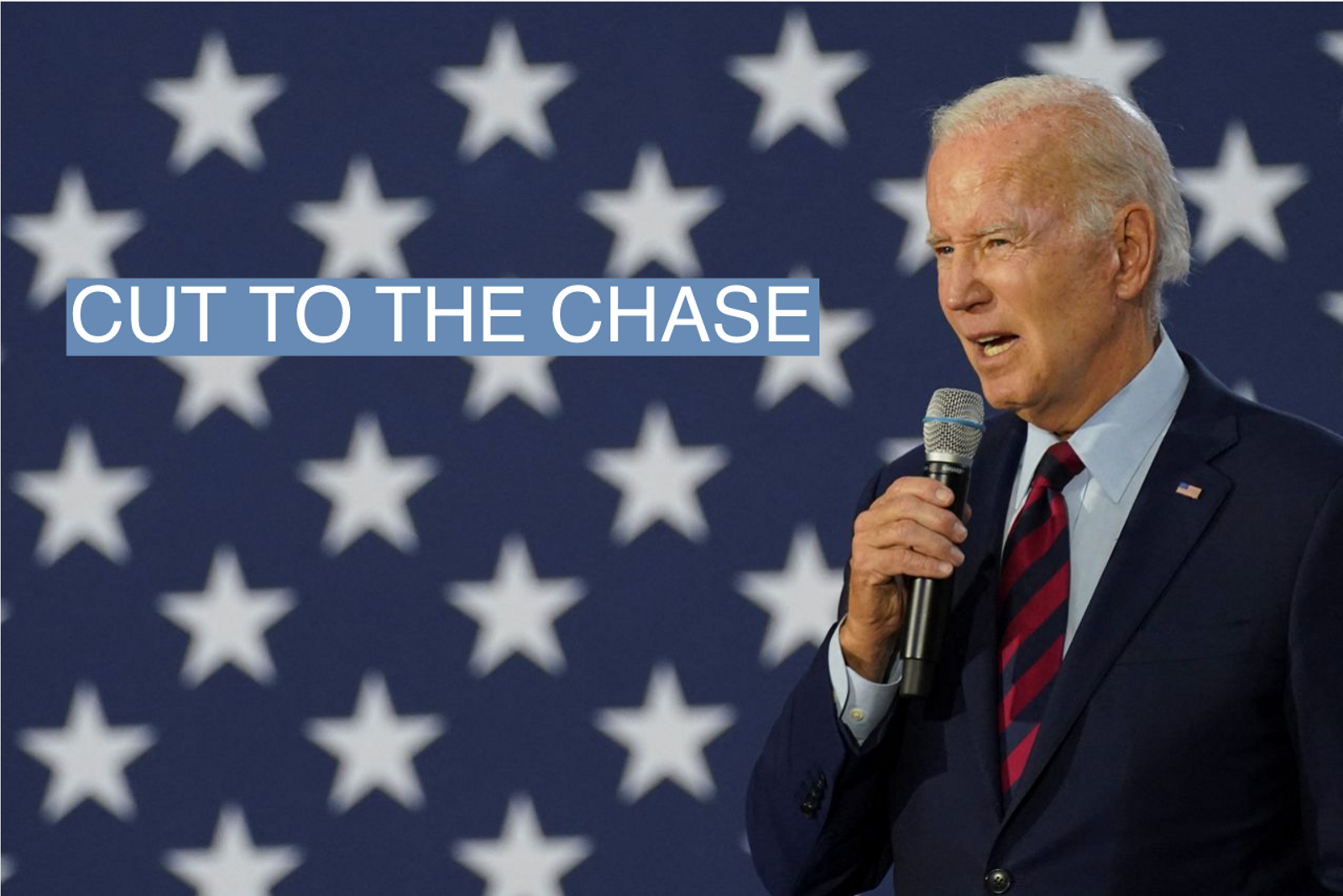 President Biden and Democrats have been closing the midterm campaign with a promise to protect entitlement spending from Republicans, who they warn will create a crisis around the debt limit in order to force changes to programs like Social Security, Medicare, Medicaid and the Affordable Care Act. It may be a preview of bigger fights ahead in 2024 and beyond.

Benjy's view
Republicans may threaten a debt ceiling disaster next year to get their way, but it seems unlikely they'll pick the fight over entitlement cuts.
While a number of Republicans, including ones poised to inherit key committee slots, have suggested changes like raising the age of eligibility for retirement benefits, pursuing it in a must-pass bill would require lockstep consensus within the caucus that almost certainly does not exist.
But while the fight over entitlements might fizzle out next year, expect it to heat up again in a major way in the presidential election. That's because Republicans could end up in a near-unprecedented position of power to pass major legislation after 2024, and it's anyone's guess how they'd use it.
The driving force here is electoral math. Democrats have a favorable Senate map in the 2022 midterms, which is why they've stayed competitive even in a difficult year. But 2024 is ugly, with 23 Democratic-held seats to defend versus 10 Republicans. The most competitive pickup opportunities for Democrats are likely Florida and Texas.
A Republican who wins the White House in 2024, even by a razor-thin margin, could potentially enter office with the largest GOP Senate majority in over a century. And strong combined performances in 2022 and 2024 could plausibly net 60 votes, enough to bypass a filibuster.
That would give the caucus enormous latitude to enact major cuts, especially if the president is ideologically inclined in that direction and willing to spend political capital.
"So much depends on who the candidate is," James Capretta, a senior fellow at the American Enterprise Institute who has been tracking the party's fiscal policy, told Semafor.
Donald Trump, for example, has mostly steered the party away from touching Medicare and Social Security. But he came just short of partially repealing the Affordable Care Act and slashing Medicaid spending by upwards of $880 billion. A re-elected Trump might see a full-on repeal as a way to settle old scores (he still attacks the long-dead John McCain at rallies) and reassert his dominance over the party.

Room for Disagreement
Manhattan Institute fellow Brian Riedl, a fiscal conservative, believes Republicans have committed themselves to cutting taxes on businesses and individuals rather than cutting spending in recent years. With an upcoming fight to extend the 2017 Trump tax cuts around the corner, he said, the party is likely to make the same choice again.
"The Democrats will kill Republicans who cut taxes and then turn around and say we have to trim Medicare because of the deficit," Riedl said. "The attack ads write themselves."