The health care election Democrats wish they had
Joseph is a Domestic Politics and Policy Reporter for Semafor, joining us from Business Insider. Sign up for the daily Principals newsletter to get our insider's guide to American power.

The News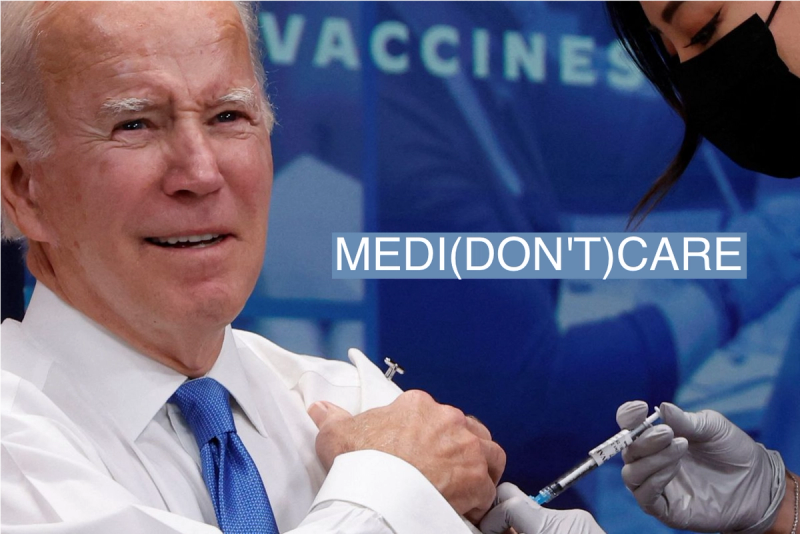 President Joe Biden traveled across Florida on Tuesday, selling the Democratic record on health care. He kept up the party's renewed focus on Medicare, touted a Democrat-passed law allowing federal negotiations on drug prices, and warned Republicans would imperil programs like the Affordable Care Act, which Democrats have also bolstered with larger subsidies.
"Finally, Big Pharma lost and Americans won," Biden said in an afternoon speech. "Thanks again to the Democrats in the Congress."

Joseph's view
Recall the last midterm cycle. Then-President Trump's efforts to repeal the Affordable Care Act made health care the top issue among voters, according to exit poll results at the time. Republicans lost 40 seats and control of the House.
"Democrats dominate when health care is an issue," Larry Levitt, executive vice president for health policy at Kaiser Family Foundation, told Semafor.
The party brand is still strong in polls. Some 40% of voters trust Democrats on health care issues versus 24% who trust Republicans, according to a poll conducted by the Associated Press-NORC Center for Public Affairs Research in early October. Many Democrats hoped the Inflation Reduction Act, which authorized Medicare to negotiate lower drug prices for the first time, would help move the campaign to their home territory.
But with inflation, crime, abortion, immigration, and threats to democracy competing for attention, the public is largely unaware of the policy, Levitt said. Only 36% of voters knew the drug provisions were in the IRA, according to a September KFF poll.