The News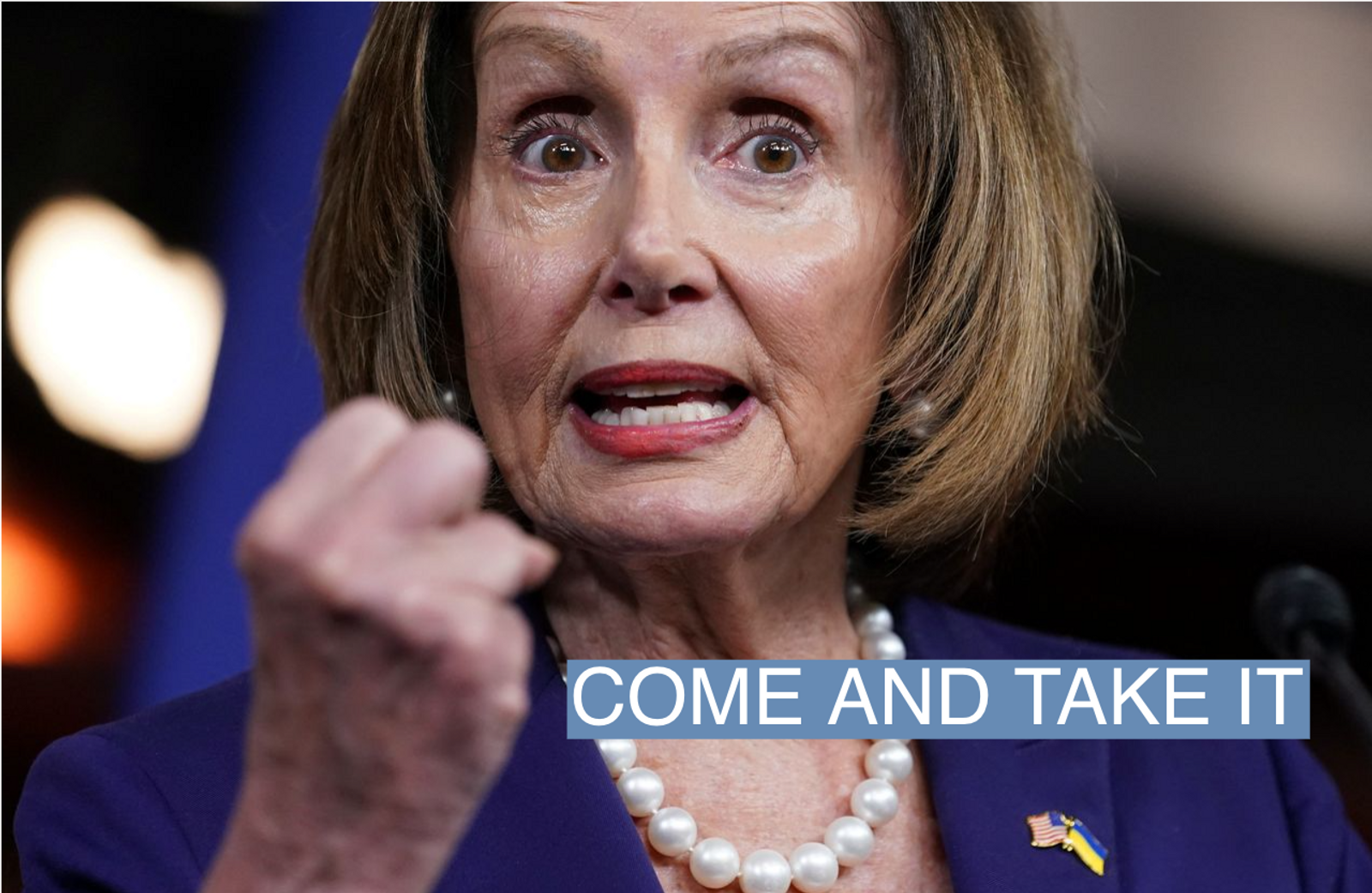 With just over two weeks to go until Election Day, Democrats are pivoting to a new economic message: That Republicans will crash the economy next year in order to gut Social Security and Medicare, a pair of politically popular safety-net programs.
From President Biden to Speaker Pelosi to individual candidates in race after race, Democrats are pushing for a renewed focus on entitlements, a traditional strength for the party.
"The Republicans have said that if they win, they want to subject Medicare, Social Security — health blackmail — to lifting the debt ceiling," Pelosi said on CBS's "Face The Nation" on Sunday. "They have said they would like to review Medicare and Social Security every five years."
Democrats in competitive races, like Wisconsin Senate candidate Mandela Barnes and Rhode Island House candidate Seth Magaziner, are warning that Republicans will yank retirees' benefits and undermine the future of Social Security and Medicare. They're taking out campaign ads in New Hampshire, Nevada, Wisconsin and Pennsylvania in the hopes of winning over older voters, particularly women over 50.

Joseph's view
Democrats are taking a gamble given other issues like inflation and crime rank higher among voters' concerns. It's also a sign that the party's emphasis on abortion may not be enough to carry candidates across the finish line on its own.
A recent string of polls are tilting to the GOP's favor, as economic worries mount and Republican candidates focus on rising crime rates. An NBC News poll released Sunday found likely voters listed the economy and cost of living as some of the most important issues facing the country.
Republicans, for their part, are largely shrugging off the new political attacks. They are skeptical that hypothetical scenarios involving lesser-known Republicans will do much to move less-engaged swing voters compared to more immediate issues like inflation.
"It's too late to make that central to their message, and to the extent it's been part of it all along, it's fairly easy to parry at the candidate level," Liam Donovan, a former GOP strategist-turned lobbyist, told Semafor. "What Sen. Rick Scott said or what the [House Republican Study Committee] budget says does not automatically resonate in the minds of voters let alone attach to congressional challengers."

Room for Disagreement
President Trump campaigned in 2016 on avoiding major changes to Medicare and Social Security, which helped defuse the issue. This time, Democrats hope Republicans have given them enough fuel to reignite it.
"It's hard not to call this an economic issue," Will Ragland, the research director of the political arm of the left-leaning Center for American Progress, told Semafor. "I think that it's incumbent on Democrats to continue making this case."
They cite, among other GOP vulnerabilities, a plan by Rick Scott (disavowed by Mitch McConnell) to sunset major federal legislation after five years, potential Republican committee chairs calling for changes to entitlements, and past comments by individual candidates, like Arizona Senate nominee Blake Masters, about privatizing Social Security.
"People are accustomed to us talking about Social Security and Medicare before an election," a House Democratic aide told Semafor. "But in this case the Republicans were entirely responsible for making news here."